Deep-rooted Rhinebeck real estate firm H.H. Hill Realty Services Inc. has joined the Hudson Valley team of Houlihan Lawrence, expanding our presence even farther north of New York City.
"We'll now have more than 40 agents covering Dutchess, Columbia, Ulster and Greene counties in New York, and Litchfield County in Connecticut," said Katherine Jennings, who manages the Millbrook Brokerage of Houlihan Lawrence and oversees agents serving the Rhinebeck area. "My goal is make Houlihan Lawrence the regional representative for country homes in the Hudson Valley."
Hill, which has a vintage family-owned office on Montgomery Street in the heart of Rhinebeck village, has six agents who specialize in the sale and purchase of Hudson River estates, landmark properties, homes, farms and vacant land as well as commercial properties. They serve Northern Dutchess, Southern Columbia and Ulster counties and work with both full-time local residents and weekenders.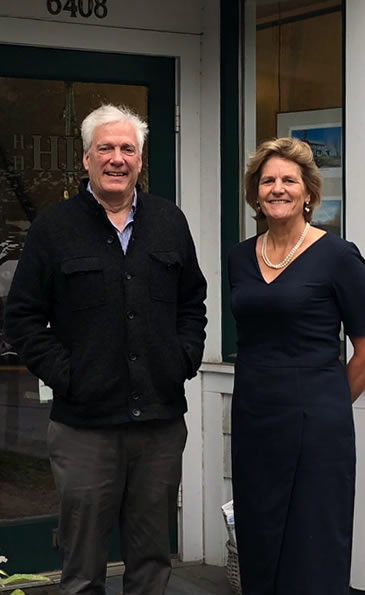 Longtime Rhinebeck resident Harry "Huck" Hill III, whose family has lived in Rhinebeck for more than 200 years, is the firm's principal broker. He'll be joining along with agents Nesly Brinkman, Doreen DeCarolis, Dana Goldberg, Vicki Hickman and Tom Williams, and together be called the H.H. Hill Team at Houlihan Lawrence. They'll continue to be based at the H.H. Hill office at 6408 Montgomery Street, Rhinebeck.
"We're very excited to be joining the Houlihan Lawrence team, as its prominence and reputation for excellence in the Hudson Valley real estate market will provide new opportunities for clients past, present and future," added Hill.
Last year, H.H. Hill's sales volume was $15,723,050, well ahead of its sales volume of $13,046,653 in 2016.