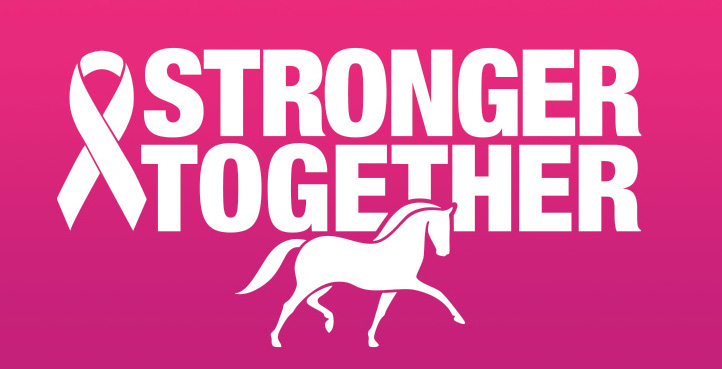 This October marks over 25 years of Houlihan Lawrence's support of Breast Cancer Awareness month, the company's largest philanthropic initiative. Our elite Stronger Together team North of NYC has raised well over one million dollars in support of this important cause.
Join us in our fight against Breast Cancer, as we aim to raise another $100,000+ toward advancing Breast Cancer research and prevention. Because we are Stronger Together.
Read on to learn how you can help contribute and support our teams!
Click here to join the Houlihan Lawrence Making Strides of Westchester team.
When: October 15, 2023
Where: Manhattanville College, Purchase, NY
Time: 9:00am – 12:00pm
The American Cancer Society's 30th annual Making Strides Against Breast Cancer of Westchester walk is proudly presented by Houlihan Lawrence. Since 1993, Making Strides has united communities, companies, and individuals with a collective goal to end breast cancer as we know it. Over the past three decades, the walks have collectively grown into the nation's largest and most impactful breast cancer movement providing a supportive community for courageous breast cancer survivors and metastatic breast cancer thrivers, including caregivers, and families alike. Join us at Manhattanville College from 9 am to 12pm, rain or shine, as we fight against breast cancer together. The 3.6-mile walk around the scenic campus will kick off with a brief opening ceremony at 9:45 a.m. and there will be family-friendly activities and entertainment throughout.
We will host our Walk event on October 1st at James Baird State Park, for those who wish to gather and walk together.  Rain or shine we will be there!  Additionally, we invite everyone to walk, run and/or bike virtually, throughout October; around the neighborhood, in a park, in your town, on a trail, or wherever you are, to honor the fighters, survivors, and those we have lost to breast cancer.
Click here to join the Support Connection Houlihan Lawrence team.
When: October 1, 2023
Where: FDR State Park, Yorktown Heights, NY
Time: 9:00 am Pre-Walk Activities
Also Virtual: Walk with us wherever you are, near or far in your own community
On Sunday, October 1, 2023, we invite you to join us at the park, OR walk where you are, near or far, to raise funds for our free breast, ovarian and gynecological cancer support services.
Support Connection began as a dream envisioned by Houlihan Lawrence agent Nancy Heller, a breast cancer survivor, and the late Richard Adamski, who lost his wife Myra to breast cancer. Houlihan Lawrence is proud to partner with Support Connection for over 25 years!