There are entire towns in the middle of the country that don't have a single pizzeria. But, Pelhamites love their pizza so much we can support all our local establishments—and support them strongly. Everyone has a favorite, and is extremely adamant about it being the best.
I had to look into this amazing plethora of pizzas and see if there were some secrets behind the specialties I hadn't seen before. The varieties are incredible: Not just regular or Sicilian, but everything from salad to potato. At Benny's, the house specialties are a traditional slice with chicken, bacon and ranch dressing or the meaty lasagna slice. At Marcello's the feature was a wonderful deep dish crust pie with pepperoni and sausage. Not quite as thick as the Chicago style, more like a meal than a slice.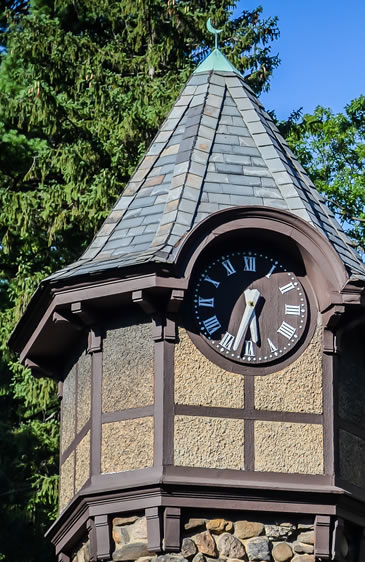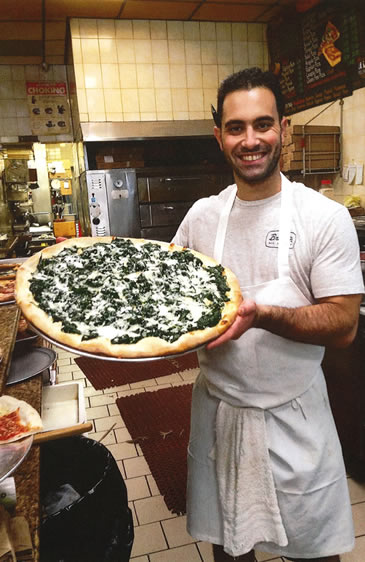 Four Corners Pizza proprietor Joe and pizzaiolos Sammy and Jimmy say their #1 seller is either the traditional pie or their thick-slice Sicilian. They have an unusual pie they call the Grandma – a thin sliced Sicilian with shavings of parm on top. They tell me it was named for the grandmothers who did not want the kids to wait for their dough to rise, so they created the thin crust version of the Sicilian. It's the only place to get one. Pizza has been baked at this location since 1969.
Pelham Pizza has an unusual reverse slice: Medium-thick crust, cheese on the bottom and marinara sauce, not traditional tomato, strategically placed on top, very unique. John Ruffalo, the owner, tells me this shop has been in his family since 1978; it was previously owned by his father. Other favorites are the white slice and sauce slice, both winners in various pizza competitions over the years. John gets the kids loving his slices while they're young—he handles "Pizza Day" at the Pelham schools. The tastes of childhood stay with you through the years.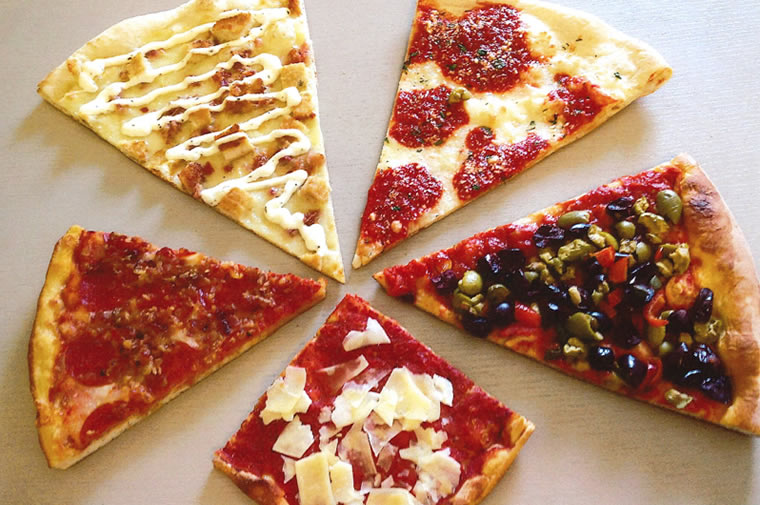 Villaggio Trattoria serves so many varieties, the choice is almost impossible. The olive pizza is salty and spicy with a hint of cherry peppers, and the Caesar salad is crisp and refreshing. Also unusual and very tasty is their eggplant with fresh mozzarella. Their crust is thin, and all the ingredients are basic, simple and pure. Franco and Joe have been serving up pizza at this location for 29 years, so they must be doing something right.
What it all comes down to is we have a lot of pizza-eaters in Pelham. I wondered how many slices we all could consume, but I was told by a local pizzaiolo they count their blessings, not their pies.  So no one is counting—have another slice.