Long before Halloween was the huge holiday it is today, the Village of Bronxville dove in deep & and really took it to the next level!
Like so many of the wonderful communities located throughout Westchester, the Village of Bronxville is steeped in well-loved traditions.   Without question, when you mention Halloween to a resident either 10 or 10 at heart, the reaction is sure to be the same.  A broad smile quickly crosses one's face, usually followed by a sigh of content, followed by a story of a cherished memory.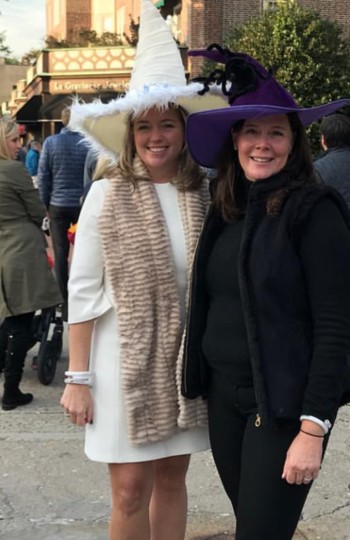 Costumes and Candy and Kids, Oh My!
The festivities always begin the Friday prior to Halloween with the "Happy Haunted House" hosted by the high school students for the younger children at the Elementary School.
Immediately following this well-attended event is Bronxville's annual Halloween Parade at 4pm. Children and chaperones meet at the Elementary School and parade around the block showing off their wonderful, creative costumes.
Once costumes have been properly paraded, it's time for town treating! The masses dressed as pirates, pups & princesses go speeding up to the center of town taking every storefront by storm.  Pondfield Road is filled with all sorts of confusion, cuteness and, most importantly candy.  The shopkeepers hand out all sorts of yummy treats and trinkets to all those who are there for the taking. By the time, they make it up to Houlihan Lawrence at 4 Valley Road, they have a very decent fill of loot!
The Ghosts of Bronxville
In addition to the school extravaganzas, the Bronxville Historical Society started a new tradition several years ago: The Ghosts of Bronxville.
Now in its fourth year, this highly anticipated event is unlike anything one can imagine! Although the targeted audience is children grades 1st to 6th, I would be amiss if I did not tell you how much adults enjoy this event (not to mention how much great history one gains about Bronxville from years' gone by).
This candlelit magical night is incredible and sells out within days.  Taking place on the hilltop upon the coveted yellow brick road, children meet some of Bronxville's most well-known residents, or shall I dare say ghosts, from Colonel Custer's widow, Elizabeth, to William V.D. Lawrence, Bronxville's founding father. Actors in Victorian Era clothing command everyone's attention, drawing us back to the days of yesteryear. And apparitions roam amongst the groups, walking wicker baby carriages or carrying lanterns.
There are also period games such as doughnuts on a string, bobbing for apples and ghost bowling to keep the children entertained between ghostly encounters. Safe to say, the children are well worn out after the hot chocolate and treats gathered along the route & all sleep very sound that evening!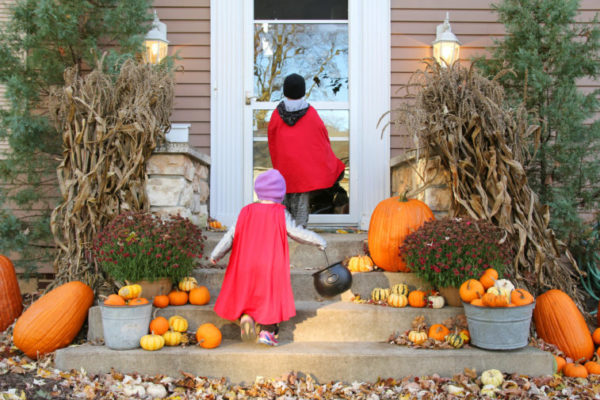 Halloween Night
By the time Halloween rolls around we have had quite a run!  But that does not stop all these little monsters and goblins from enjoying Halloween evening.  You see tons of folks out and about pulling wagons filled with younger treaters who have hit their limit and are wiped out, while older revelers have enough energy to keep them going till next October.
Different "neighborhoods" are known for different specialties.  The Hilltop neighborhood hands out "full" size candy bars while the homes in the Sturgis area intrigue their treaters with spooky scenes and smoke machines.  Rumor has it this year the Greenfield neighborhood will be closing down the block and bringing in food trucks to keep the witches and vampires well feed prior to the late-night "candy" exchanges that take place on many a living room floor!
It's these small-town traditions that continue to make Bronxville stand out as such a unique and special community. It's no wonder so many people, young and old are drawn to our slice of Americana. Bronxville is truly a "sweet treat"!