Nestled in the easternmost pocket of Westchester County, in ways more New England than New York, and despite the changes that have transformed so much of the Metropolitan area, the Town of Pound Ridge continues to maintain the distinctive character that makes it one of the Metropolitan area's most distinctive communities.
Perhaps it's the town's rural sophistication that has enabled it to defy the odds of a suburban real estate market that has seen a general softening. The Pound Ridge market has steadily gained strength with solid sales growth, yet prices that are favorable to a new generation of homebuyers seeking a sophisticated country lifestyle within easy reach of Manhattan.
"We have a really healthy market, with a good number of closings," remarked Mary Anne Condon, a 41-year town resident and longtime agent at the Houlihan Lawrence Bedford-Pound Ridge Brokerage—the leading brokerage serving Pound Ridge with 47% market share.
Condon, who serves on the town's Economic Development Committee, is also a member of the Pound Ridge Land Conservancy. Her husband, Ed, is also a licensed agent and works closely with her, additionally serving as the town historian, vice chair of the town Landmarks Commission and vice president of the Pound Ridge Lions Club.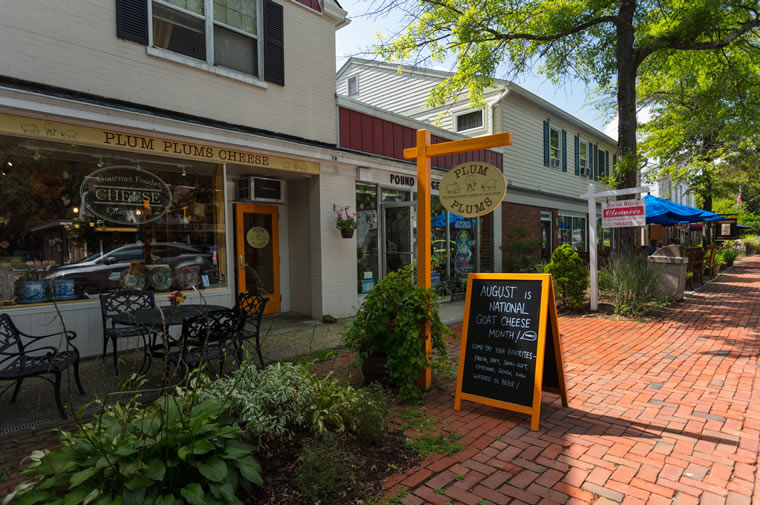 "More than 50% of the town is dedicated green space."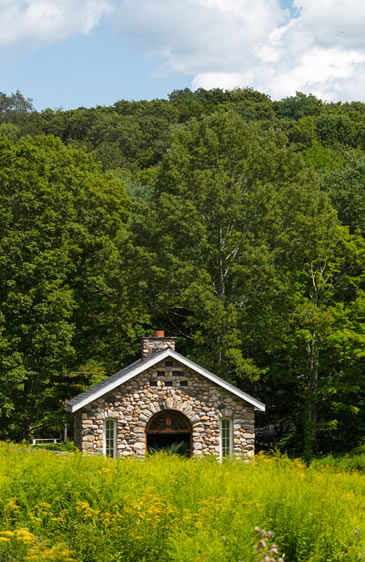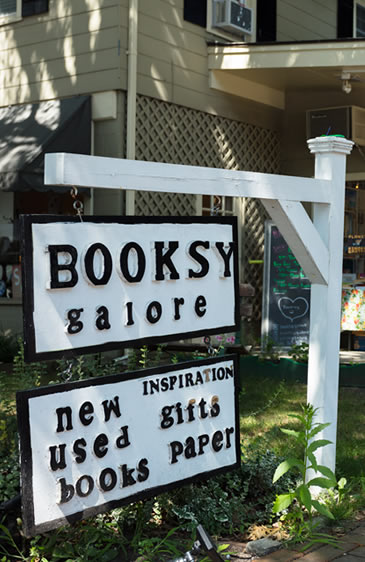 The year-over-year and year-to-date median home prices are up 4.6% and 9%, respectively.
"Pound Ridge's median sales price is consistently higher than the neighboring towns of Bedford and Lewisboro," Condon added. "The market is particularly active below $1.5 million."
She attributes Pound Ridge's strong market to its unspoiled setting, with no traffic lights. "More than 50% of the town is dedicated green space," she said. "A lot of weekenders like the rural character. You're away from the hustle and bustle, but we have a nice downtown with new shops and a variety of restaurants — but no Dunkin Donuts or Starbucks."
Pound Ridge offers a unique proposition to second-homebuyers who might otherwise consider more distant destinations like the Hamptons but prefer keeping the city in closer reach. It's also proving attractive to professionals with flexible work arrangements, who might only need to commute to Manhattan 1-3 days/week and office remotely the rest of the time. Metro-North service is available close by in New Canaan, Katonah or Bedford Hills.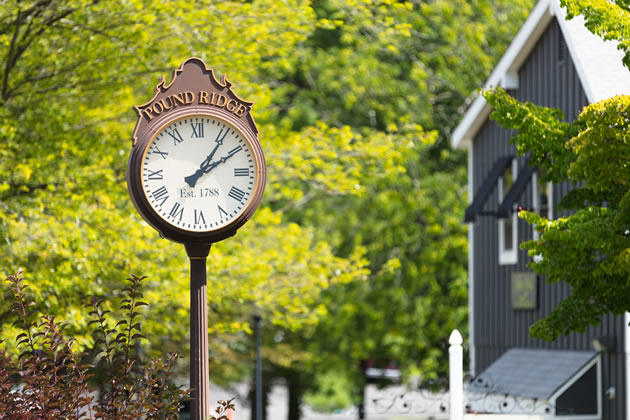 "This is a great place for people who have the flexibility to work from home."
Lately, the scene in Scott's Corners, the "downtown" village, has a visibly-renewed vibrance. There are Food Truck Fridays, an eclectic variety of storefronts, and the old shopping center was remodeled as Pound Ridge Square, complete with a new market. The Pound Ridge Partnership, an independent, non-partisan, community-based organization, is bringing together residents, business owners, landlords, and community leaders to support and improve the Business District.
Much of the new energy in Pound Ridge can be attributed to the vision of Town Supervisor Kevin Hansan and the Town Board, who established an Economic Development Committee to promote, encourage, and support local businesses in Pound Ridge and make the Town an economically vibrant community where people work, shop, dine, and enjoy services and recreation.
Hansan, a 23-year resident of the town who was elected supervisor last November, described Pound Ridge as a "hidden gem" waiting to be discovered by the next generation of homebuyers. Among the initiatives he is exploring is creating more community events and activities, starting a shuttle from Pound Ridge to the Metro-North station in nearby New Canaan and deploying free WiFi around town.
Hansan said he is planning to hold his second summit with real estate agents in Pound Ridge. "We need to focus on the type of buyer who would be attracted to Pound Ridge. This is a great place for people who have the flexibility to work from home," he said adding, "We have to get the word out that Pound Ridge is a unique and exciting place to live. My goal as Town Supervisor is to put Pound Ridge back on the map."