For parents, students and teachers alike, June is often their favorite month. School's out and the days are long. But where did the first month of summer get its name?
In Old English, this month was often referred to as simply "midsummer month." Why not take full advantage of all the amazing things you and your family can enjoy this season in fabulous Rye, New York? Here are a few to consider:
When: Saturday, June 1 | 10:00-2:00pm
Where: Edith G. Read Wildlife Sanctuary (1 Playland Pkwy, Rye, NY 10580)
It's all about the outdoors this June 1! Begin the day helping out the community at Edith Read Wildlife Sanctuary, a favorite running spot of mine! Plant removal, trail work, beach clean-up, and more.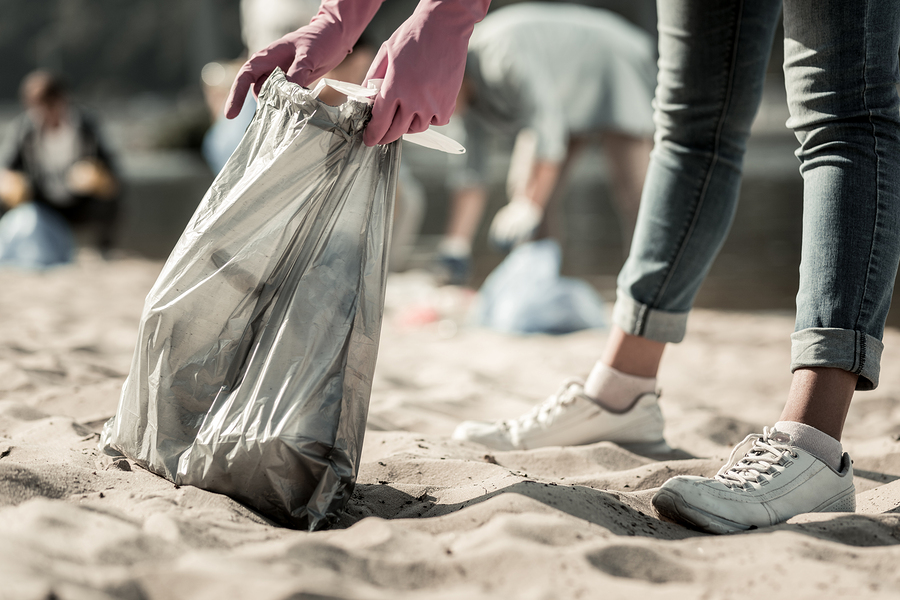 When: Saturday, June 1, 5:00pm – Sunday, June 2, 9:00am
Where: Rye Nature Center (873 Boston Post Rd, Rye, NY 10580)
Can't get enough of the outdoors? Head on over to the Rye Nature Center for a camping experience.
Stargazing, campfire stories, roasting marshmallows, and falling asleep to the sounds of nature are on the agenda. This is the perfect way to introduce your family to the joys of the outdoors while there is still a Starbucks five minutes down the road. Bring your own tent or borrow one of ours. Price includes dinner, breakfast, and a guided hike. This program is for members only. Limited space. Advanced registration required. Suggested for ages 5 and up. $40/person.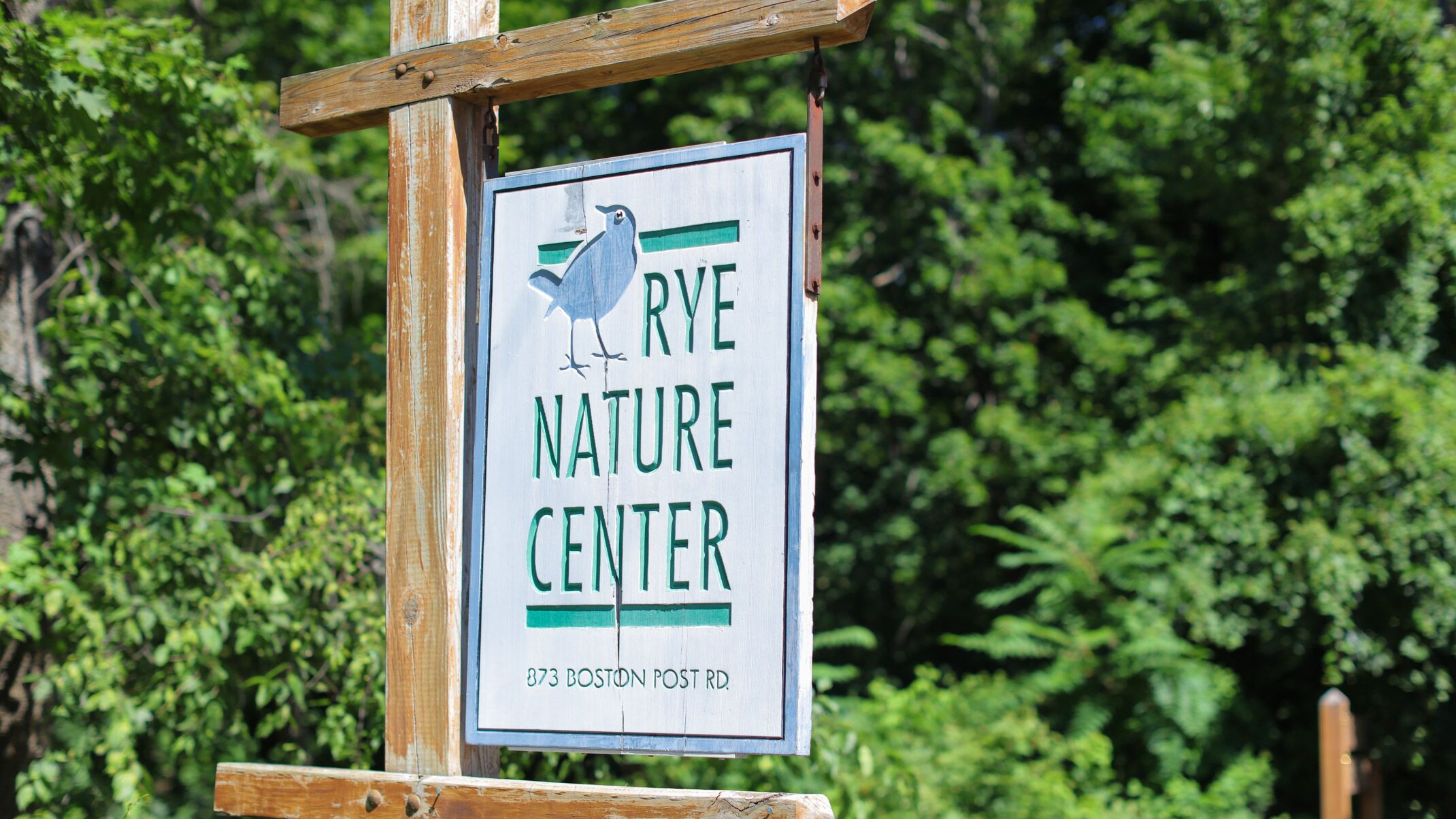 When: Saturday, June 1, 6:00pm – 10:00pm
Where: Crawford Park Pavilion (122 North Ridge St, Rye Brook, NY 10573)
If you are more into glamping then camping or neither, stop by Crawford Park in Port Chester New York for the 1st annual Rock Lobster Fest. Join the Friends of Crawford Park for a fun night of music and seafood during our first annual Rock Lobster Fest.
This event supports the Friends of Crawford Park's Pave the Way campaign to raise money to renovate the walking path. Your ticket includes wine, beer and an assortment of seafood, like Shrimp Cocktail, Raw & Steamed Clams & Lobster! Don't eat seafood? No problem London Broil and BBQ Chicken will be served. Musical guests include Schlango Doss and Julie Corbalis.
Opening Night: Rye Beach Volleyball Season
When: Monday, June 3, 6:30pm
Where: Rye Town Park (95 Dearborn Ave, Rye, NY 10580)
Take a walk down to Rye Town Park and stop by the opening night of the Rye Beach Volleyball season on June 3! After checking out a game, (including my team, Spike My Drink, the 2019 Champion Team) watch the sunset while having a Frose at the Barley House.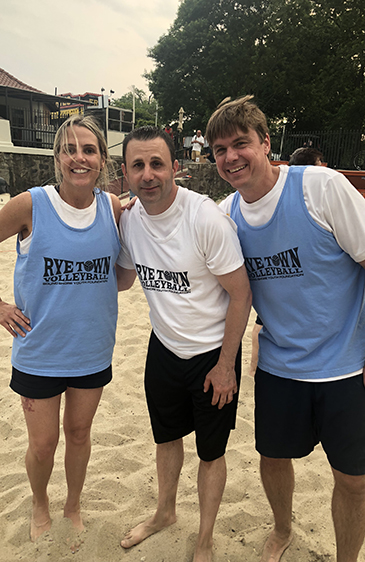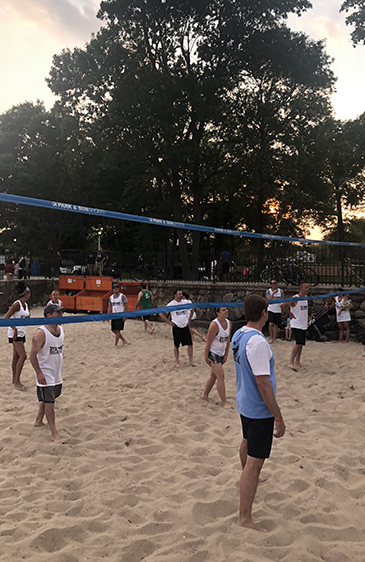 When: June 5 – November 13, 2019
Where: Wainwright House, Inc. (260 Stuyvesant Ave, Rye, NY 10580)
After a weekend (plus Monday) of fun and indulging, pick up your fresh organic and locally raised crops from the Rye/Soundshore CSA for your next family gathering. The produces delivered weekly are from Stoneledge Farm a 200 acre, certified organic farm located in the foothills of the Northern Catskills, Greene County, New York.
Stoneledge Farm has been a Community Supported Agriculture, CSA farm since 1996. Sign up here for produce that will be delivered for you at the Wainwright House each week.
When: Saturday, June 8, 10:00am
Where: Milton School (12 Hewlett Avenue, Rye, NY 10580)
In between all the kids' sports and other activities, come out and support Milton Elementary School On June 8th. Tons of fun and food including a dunk tank, cake walk, cotton candy and more. I will be selling the tickets at the front all afternoon so stop by and say hi!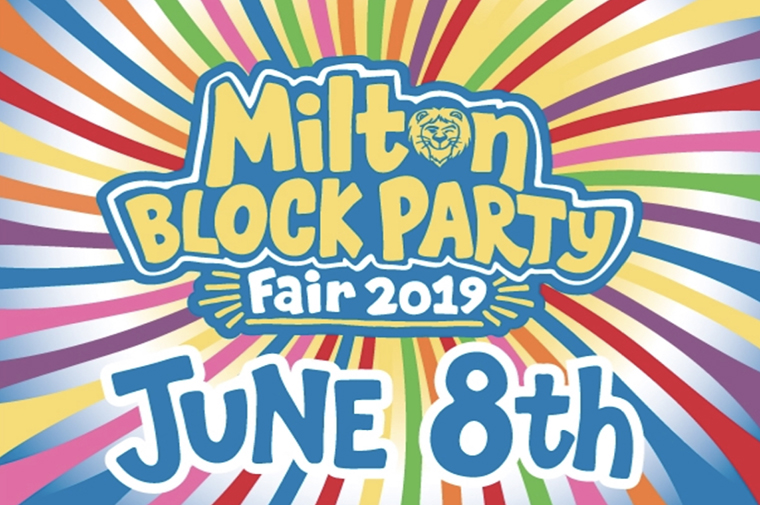 When: June 2, June 9, June 16, June 30, June 30, September 8, Sept. 15, Sept. 15, Sept. 22, Sept. 29, 10:00am – 2:00pm
Where: Bronx River Parkway, Exit 22 to Exit 4

Looking to get some exercise? Bicycle Sundays on the Bronx River Parkway, one of Westchester's longest-running and popular recreational programs, will be held on select dates in June and September.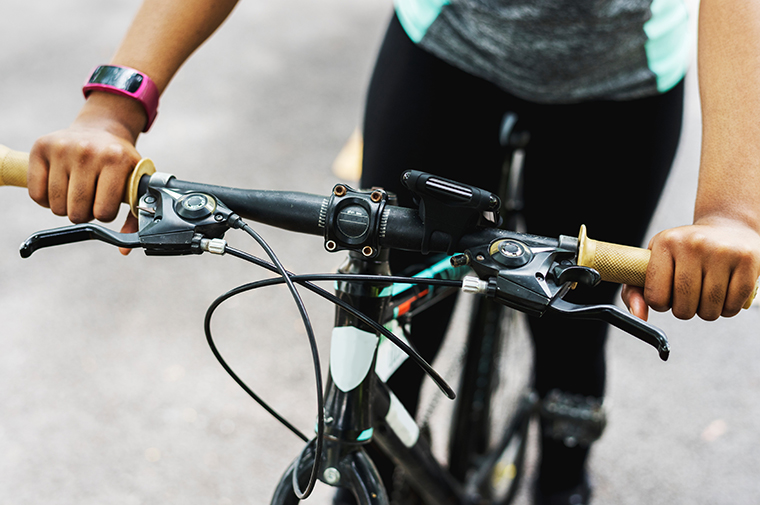 When: Saturday, June 22, 1:00pm – 5:00pm
Where: Rye Recreational Park (281 Midland Ave, Rye, NY 10580)
Food Trucks, Drinks, Live Music & Kids Zone!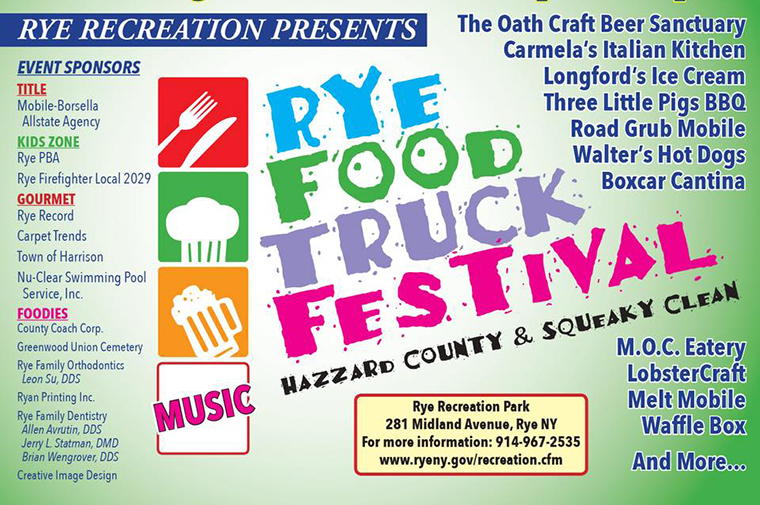 When: Tuesday, June 25, 5:00pm – 10:00pm
Where: Playland (1 Playland Parkway, Rye, NY 10580)
After fueling up at the Food Truck festival, head on over to Playland with the family & don't forget to mark your calendars for a month full of fireworks to celebrate the 4th of July.
Holiday Fireworks Celebration | Thursday, July 4, 9:20pm
Holiday Fireworks Celebration | Friday, July 5, 9:20pm
Friday Fireworks | Friday, July 12, 9:20pm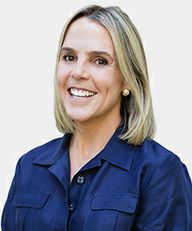 Where: Rye Town Park(95 Dearborn Ave, Rye, NY 10580)
If you didn't get a chance to check out the Beach Volleyball on Monday Night, Rye Town Park has it all! If you are not a sports enthusiast, grab your picnic dinner and some wine and stroll down to Rye Town Pak for a concert at the South Pavilion, Children's storytimes, a magic show, outdoor movie, and Shakespeare in the park!
Twilight Concert Series:
When: Tuesday, June 18, through Tuesday, August 13, 7:30pm
Where: South Pavilion
It is always fun when your children's 2nd grade teacher is multi-talented! Mark your calendar for June 25, when Mrs. Reist of Twist of Fate takes on the steel drums at Rye Town Park! If you can't make it on June 25, many other amazing bands to see throughout the summer! There is lots of room for sitting outdoors on the lawn or beach. Concerts are held rain or shine, except in heavy thunderstorms. There are two rain dates scheduled if needed. Picknicking is welcome starting at 6:00pm
Children's Storytimes Programs:
When: Tuesday, July 9, through Tuesday, August 27
Where: South Pavilion
The staff of the Rye Free Reading Room will be leading young children and their caregivers in a fun and educational series of reading, games and other activities. Each program provides participants very interactive things to do.  These programs are held rain or shine. There is no cost, but normal parking fees apply.
Magic Show:
When: Wednesday, July 17, 7:00pm
Where: On the lawn by the north beach entrance and snack bar building
Shakespeare in the Park:
When: Friday, July 26, and Saturday, July 27, 6:30pm
Where: On the lawn by the small pavilion
Performances will be presented by the Lawnchair Theatre company.