Trying to decide whether to leave the city and wondering if you can fall in love with the Sound Shore area? We all know one of the best ways to your heart..
Here are a few spots to give you a "taste" of what these lovely towns have to offer.
OPENING BID...
E SHOT CAFE 
Where: 130 Chatsworth Ave, Larchmont, NY 10538
Hours: Mon-Fri 7:00am – 3:00pm, Sat 8:30am – 3:00pm, Sun 9:00am – 12:00pm
E Shot is conveniently located by the Larchmont Metro-North station. Whether you're commuting or just strolling by, any day of the week is a great time to start the morning off with an artful E-shot creamy almond milk mocha, gorgeous flat white, or whatever creative coffee concoction you crave!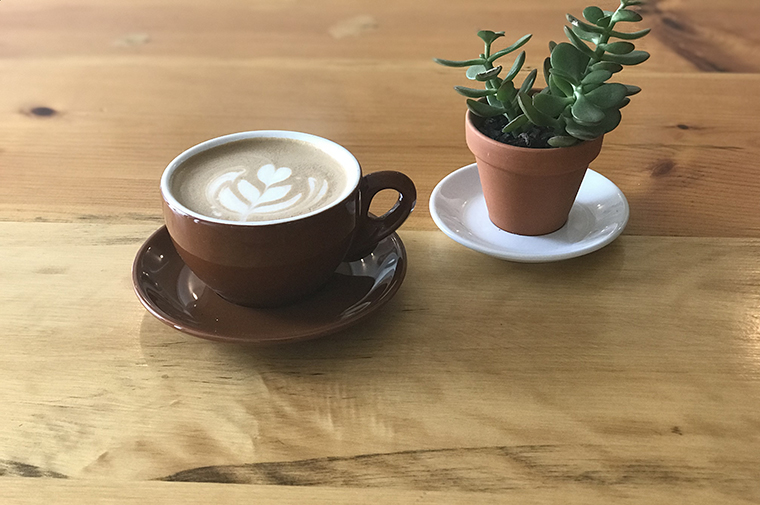 IN THE MARKET
STANZ CAFÉ
Where: 26 Larchmont Ave, Larchmont, NY 10538
Hours: Mon – Fri 7:00am – 5:00pm, Sat 7:30am – 3:00pm, Sun 9:00am – 3:00pm
Looking for a light meal before you get down to business? Try Stanz Café for creative sandwiches, salads, and breakfast all day long. On a sunny day, sit at an outside table and watch Larchmont life stroll by.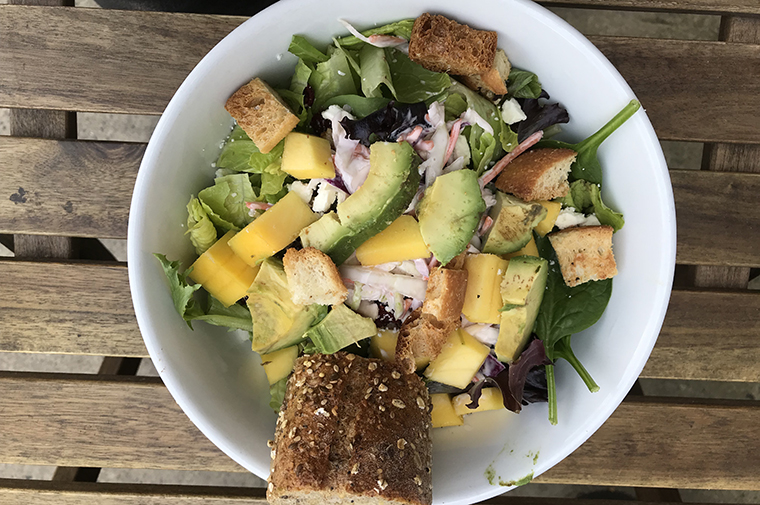 WATER VIEWS
MANOR PARK
Walk off lunch in Larchmont's idyllic Manor Park…a peaceful, sparkling gem, nestled on the Sound at the end of Larchmont Avenue. Sit and gaze at the water from a shaded gazebo, while children climb on the sturdy rocks below and sailboats peacefully glide by in the distance.  If you're not in love yet…  skip to the dessert section below.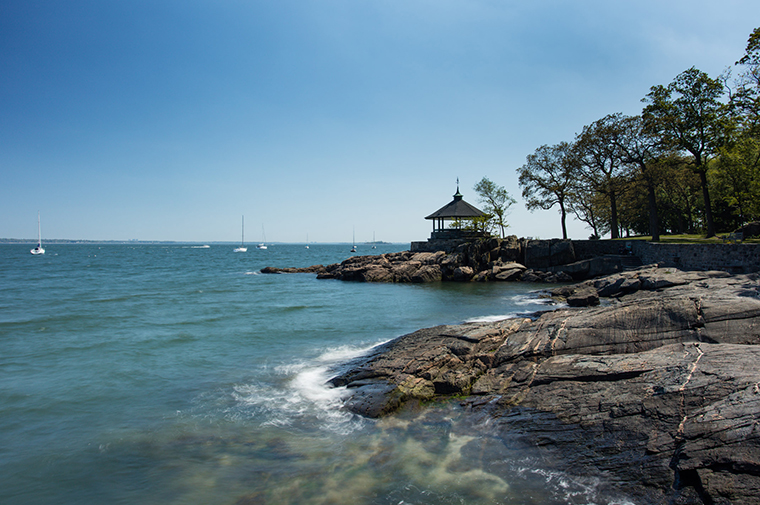 COUNTER OFFER
Maybe you're more in the mood for something quick and comforting? Try one of these nostalgic Sound Shore classics.
Where: 937 Palmer Ave, Mamaroneck, NY 10543
When: Mon – Fri 11:00am – 8:30pm
You can't miss the copper-roofed Chinese pagoda across the street from the Palmer Avenue side of Mamaroneck High School. Savor their signature hot dogs, cooked in a special secret sauce that makes them insanely delicious. The house-made mustard is simply divine and curly fries are spiced to perfection. Top it all off with a magnificent milkshake and you're ready to roll to your next open house. Hopefully, you'll still fit through the door!
Where: 316 Mamaroneck Avenue, Mamaroneck, NY 10543
When: Mon – Fri 11:00am – 1:00pm
Head over to SAL'S PIZZA where for over 50 years they've been serving up their world-famous Sicilian pizza by the slice (and other delicious Italian favorites) in that low-key, no-frills atmosphere everyone appreciates.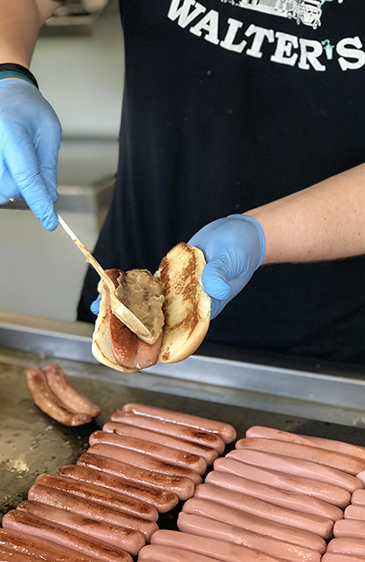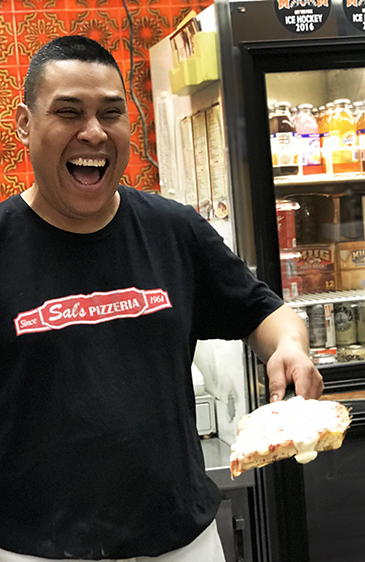 ROOM TO GROW
Harbor Island Park
If you have time, walk down the Avenue to check out the beautiful water views and the fun-filled playground, fields, and beach of Mamaroneck Harbor Island Park.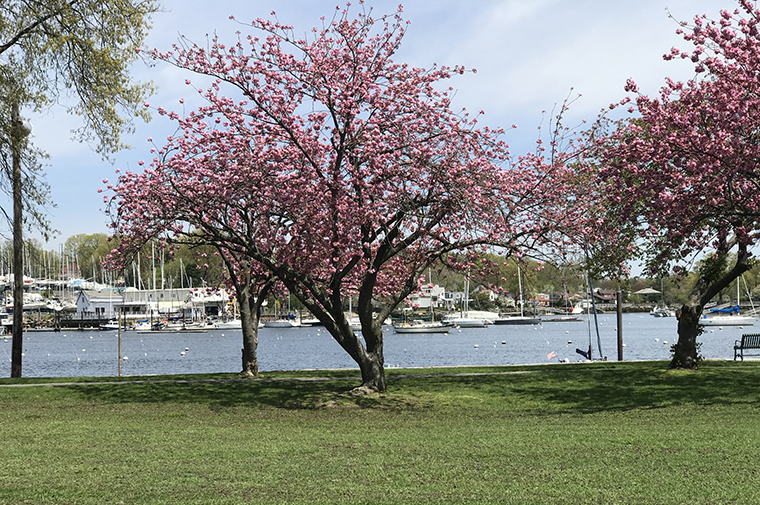 SAVOR THE NEGOTIATION
Where: 150 Larchmont Ave, Larchmont, NY 10538
Hours: Closed Monday, Tues – Sat 12:00pm – 10:00pm, Sun 12:00pm – 9:00pm
Are you still here? Great! A delicious dinner isn't hard to find.
For a festive, kid-friendly, casual meal try newcomer Pequeña Taqueria, an LA style taqueria where everything is fresh and fabulous! You can't go wrong with Baja fish, sweet potato, or carnitas tacos, handmade guacamole, and the street corn…muy deliciosa! The vibe is street-art, rock, and roll cool.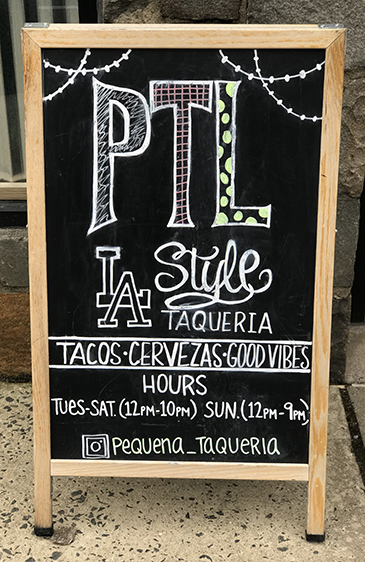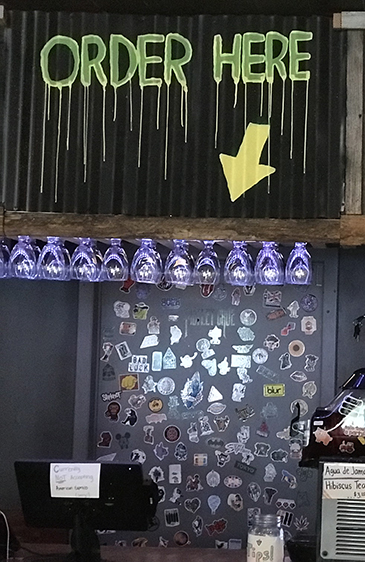 INSPECT AND APPRAISE
Where: 2098 Boston Post Rd, Larchmont, NY 10538
Hours: Mon – Thurs 5:00pm – 10:00pm, Friday – Sat 5:00pm – 11:00pm, Closed Sun
Or maybe you'd like something a bit fancier, but still cool and relaxed? Try Contemporary American cuisine at Vintage 1891. Vintage boasts an incredible wine list, with an equally varied menu including artisanal cheese and meat boards, crostini with truffle-honey goat cheese & arugula pesto and grass-fed beef sliders to name a few…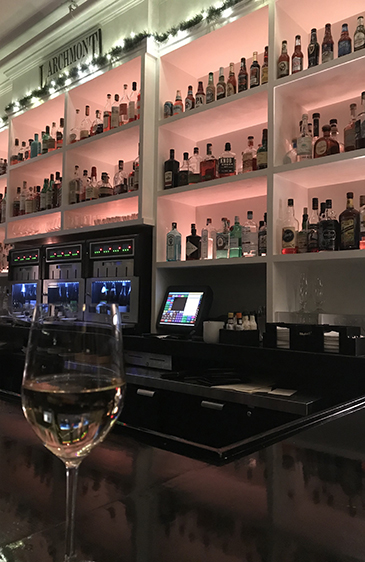 MAKE A SWEET DEAL
Larchmont and Mamaroneck are home to so many wonderful sweet shops and bakeries you will be hard pressed to pick your favorite. After a day of house hunting and exploring you definitely deserve a treat!
Where: 407 Mamaroneck Ave, Mamaroneck, NY 10543
When: Mon – Sun 11:00am – 11:00pm
Ralph's Famous Italian Ices on Mamaroneck Avenue has something for everyone! Cream ices, water ices, hard and soft ice cream, specialty drinks and milkshakes. Too many flavors to mention them all…but a few highlights are Lemon Meringue, Chocolate Mousse Chip, Graham Cracker, Key Lime Pie and Mint Cookie Crumb. Name a flavor and you will no doubt find it here! Kiddie cups are available, but let's face it…you'll regret not ordering the large.
Milk N Cookies, Cookie Cafe & Cereal Bar
Where: 270 Mamaroneck Avenue, Mamaroneck, NY 10543
When: Sun – Thurs 11:00am – 11:00pm, Fri – Sat 11:00am – 1:00am
Just a few blocks away is another great option: Milk N Cookies. If you're not already stuffed, these cookies are! Cookie Monster, (a blue sugar cookie stuffed with chocolate chip cookie dough) Oatmeal (stuffed with apple pie crumble) and Rich Dark Chocolate (stuffed with Oreo Cheesecake) You can also get other delights like coffee drinks and ice cream infused with your favorite sugary cereal…think Fruity Pebbles, Cap'n Crunch, or Cocoa Puffs.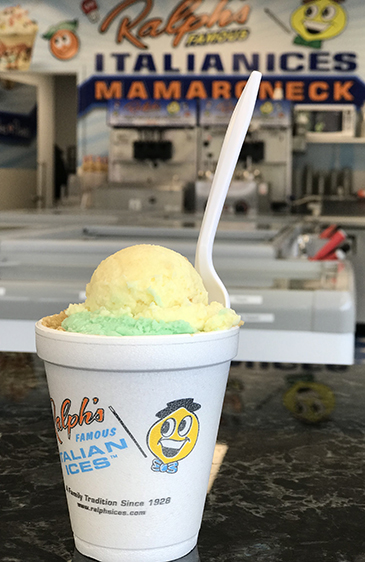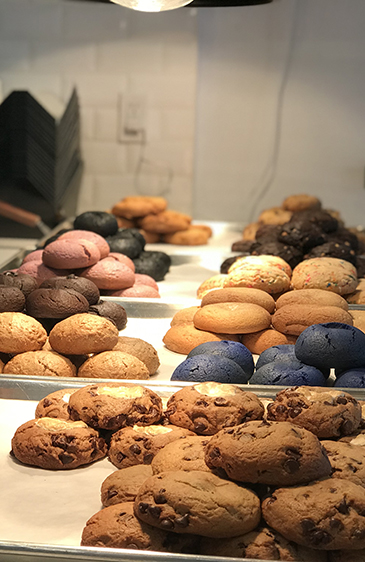 There are so many places to taste and try. Hopefully, they'll help you discover your next home sweet home!