Can a town be multi-textured like a vocalist can sing pop/rock/country and hip hop? Certainly! The village of Tarrytown comes to mind as a perfect example.
Tarrytown offers an amazing array of musical opportunities, sports and recreation, superb choices for food lovers and enough of a night life to please singletons and families.
Living in this village for almost 20 years, it really has grown and changed – for the better. With the development of the waterfront, the addition of numerous multi-million dollar properties, a burgeoning arts scene, new parks and paths, and the opening of many restaurants and unique small businesses, it has become a magnet for people of all ages. The village is truly "hot" and for good reason.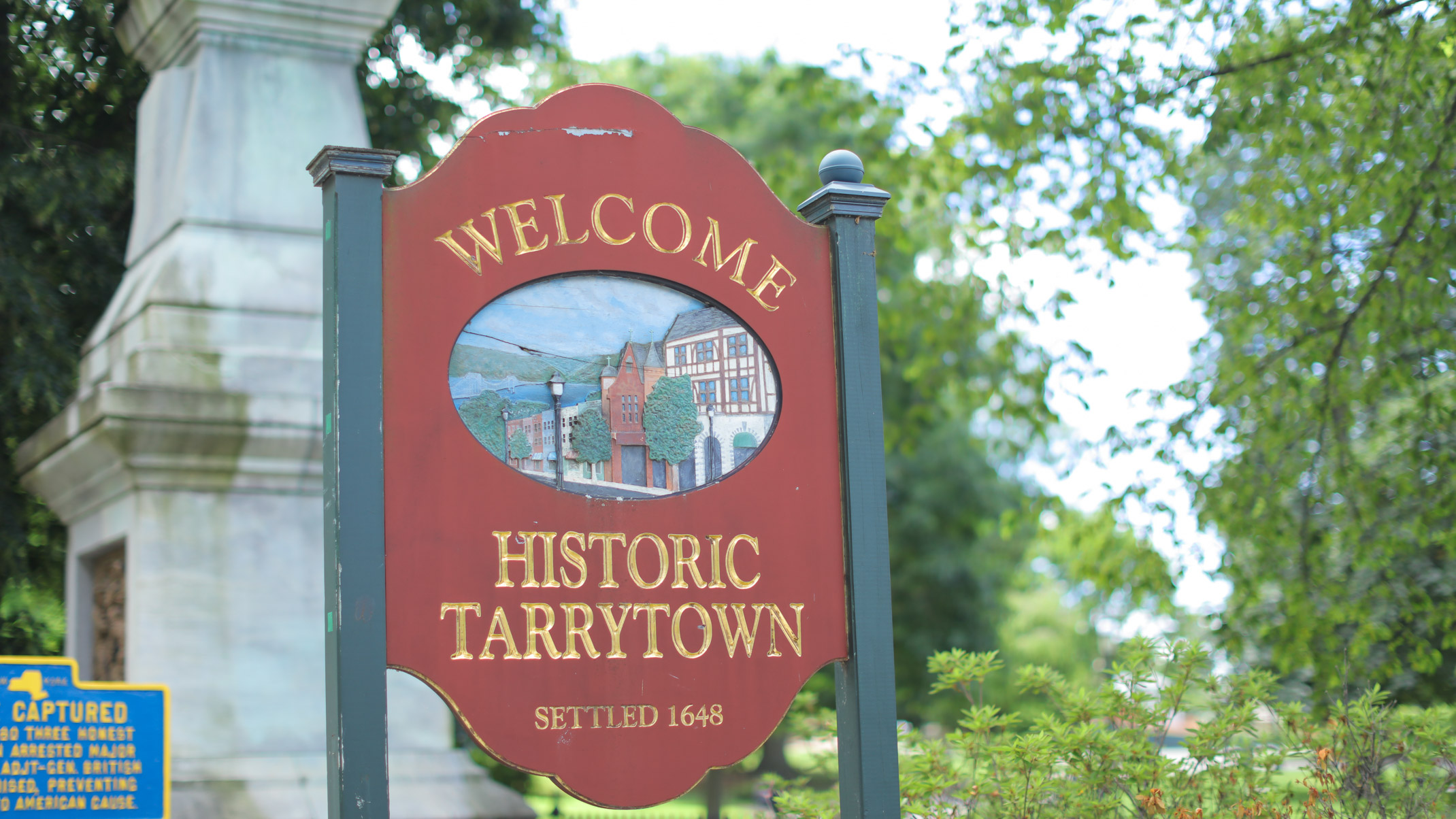 Tarrytown's downtown is a historic enclave of shops, restaurants, and quintessential village architecture.
As you spread out towards the hills (or towards the water), you encounter a wide range of housing stock, from brand new condos with spectacular water views to old grande dames – Victorian homes that evoke the 1800s in almost Hollywood verisimilitude.
Here in Tarrytown, we started the First Friday gigs. We have had TEDx events. We have weekly Farmers Markets in Patriots Park. And now, we have had the pride of having one of our own named for a Nobel Prize. Yes, Gregg Semenza who once lived and grew up in Tarrytown, credits his teachers in Sleepy Hollow with sparking his interest in science.
Who Lives in Tarrytown?
The population of Tarrytown runs the gamut from strivers to empty nesters. And diversity is one of its hallmarks. Beyond its demographic profile, Tarrytown is a community that really comes together to support one another.
The Facebook group of 10591 is amazingly active, whether neighbors are giving recommendations to each other or simply advising of great stuff for curbside pickup or traffic blockages to avoid. Recently one lady asked for help in locating employment … and more than 20 people responded to say they were hiring or they knew of other businesses hiring. A gratifying outpouring, indeed.
In fact, one citizen of Tarrytown recently wrote a missive to the village. That post — a poignant Ode and Farewell to Tarrytown, as he moved on to a job out of the area – garnered tons of comments and hundreds of "likes."
I have encountered many folks who are in modest digs, and as they look to upgrade their property, they ask for Tarrytown, Tarrytown, and only in Tarrytown. It has become increasingly hard to find places for all the people who want to live – or move – here. But we as Realtors keep trying!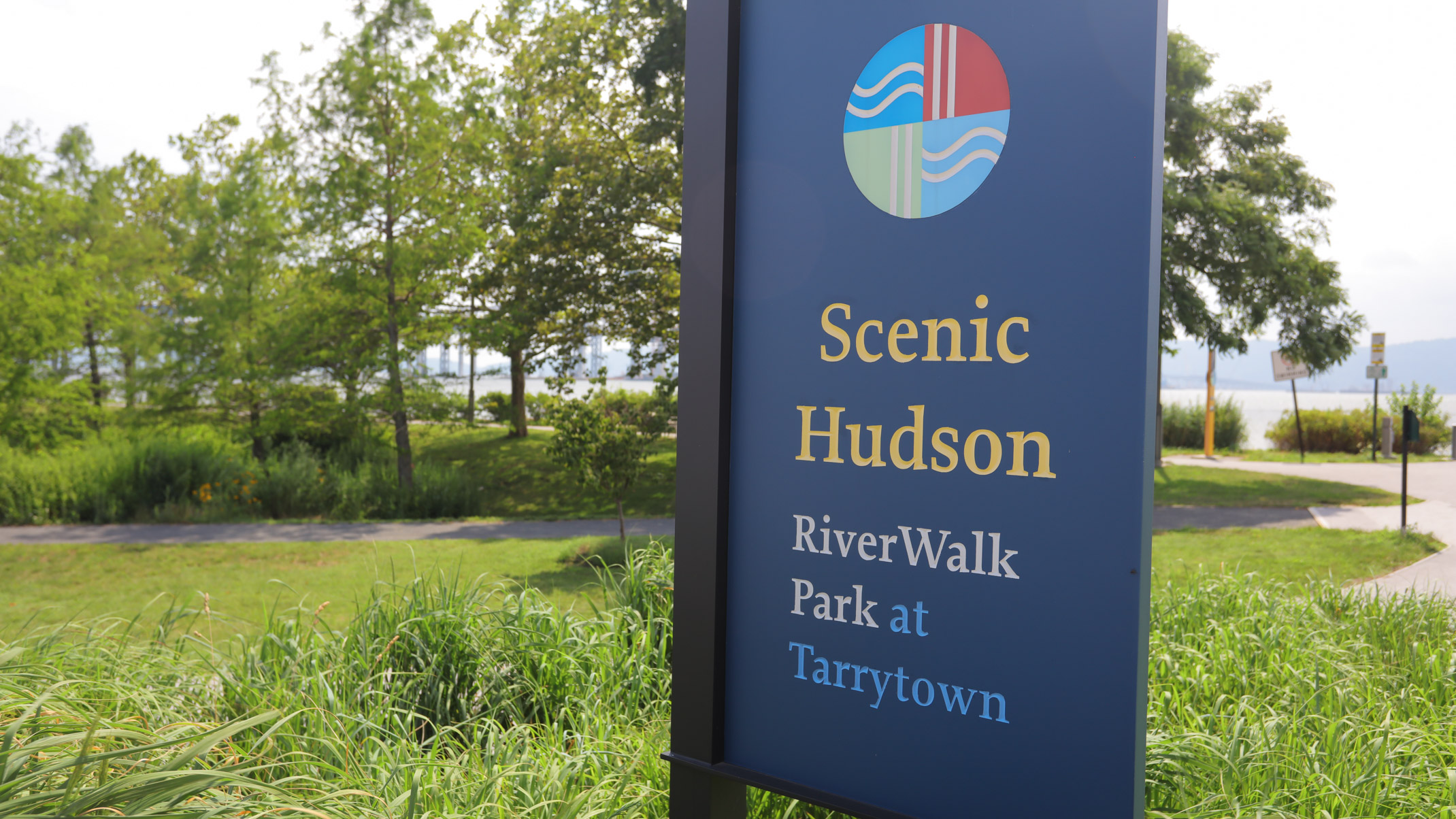 Nature is In Every Direction
The hills and walking routes of the village are among Tarrytown's prime selling points. The Croton Aqueduct – which runs a meandering path from the southern end of the County to the border with Putnam County – goes through backyards and grassy dales, and provides a great recreational opportunity for joggers, dog walkers and strollers to get away from car fumes and just walk about.
The Tarrytown Lakes have a lovely asphalt path that connects to the old Putnam railway line, which currently is a bike path called the North County Trailway. Get out and enjoy the acres of trails of Rockefeller Park Preserve, which can be entered off Route 117, and Rockwood Hall State Park, just north of Phelps Memorial Hospital.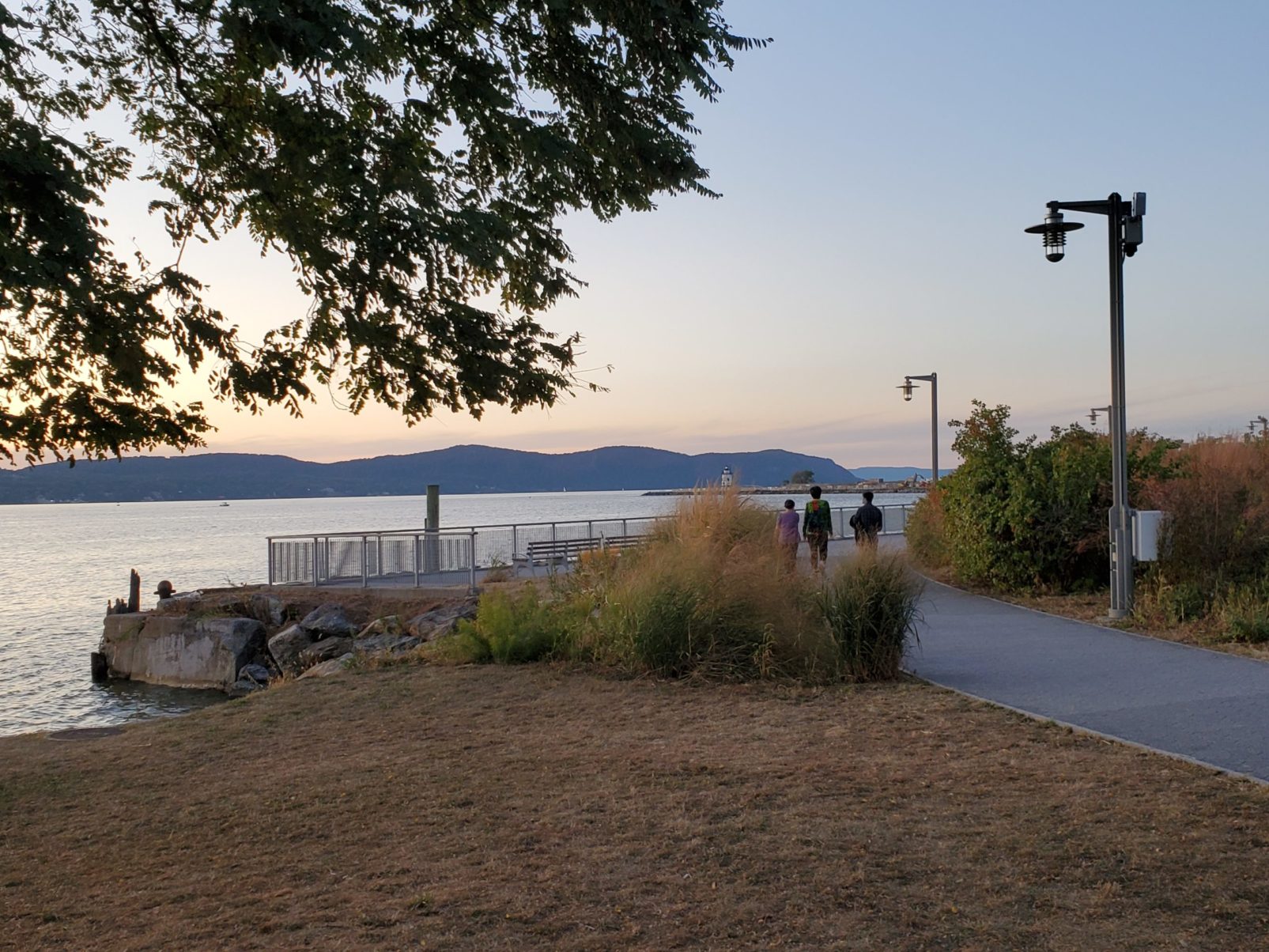 And last but not least, the Scenic Hudson RiverWalk path runs from Sunset Cove and the Marina all the way to Kingsland Point Park in Sleepy Hollow. In recent years, this walking path was made contiguous so that you can stroll without having to go up and around Beekman Street. The views to the new Mario Cuomo Bridge are beyond breathtaking, and this time of year at night the bridge is lit up in changing colored lights. The Sleepy Hollow lighthouse is the perfect setting for a selfie … I have even seen one couple make it their backdrop for an engagement announcement!
Although Tarrytown has a full range of sports facilities, its offerings for swimmers have no parallel in Westchester, and I'm a swimmer so I can be opinionated about that! As a public outdoor facility, the Recreational Center down by the water is incredibly inexpensive to join and features two huge outdoor pools in view of the Bridge. For indoor exercise, the pools at the Shames JCC on the Hudson use infrared technology to clean the water, so you never smell of chlorine. The social scene at the private Tarrycrest Swim and Tennis Club will help make you friends for life. All three of my kids learned to swim at the YMCA.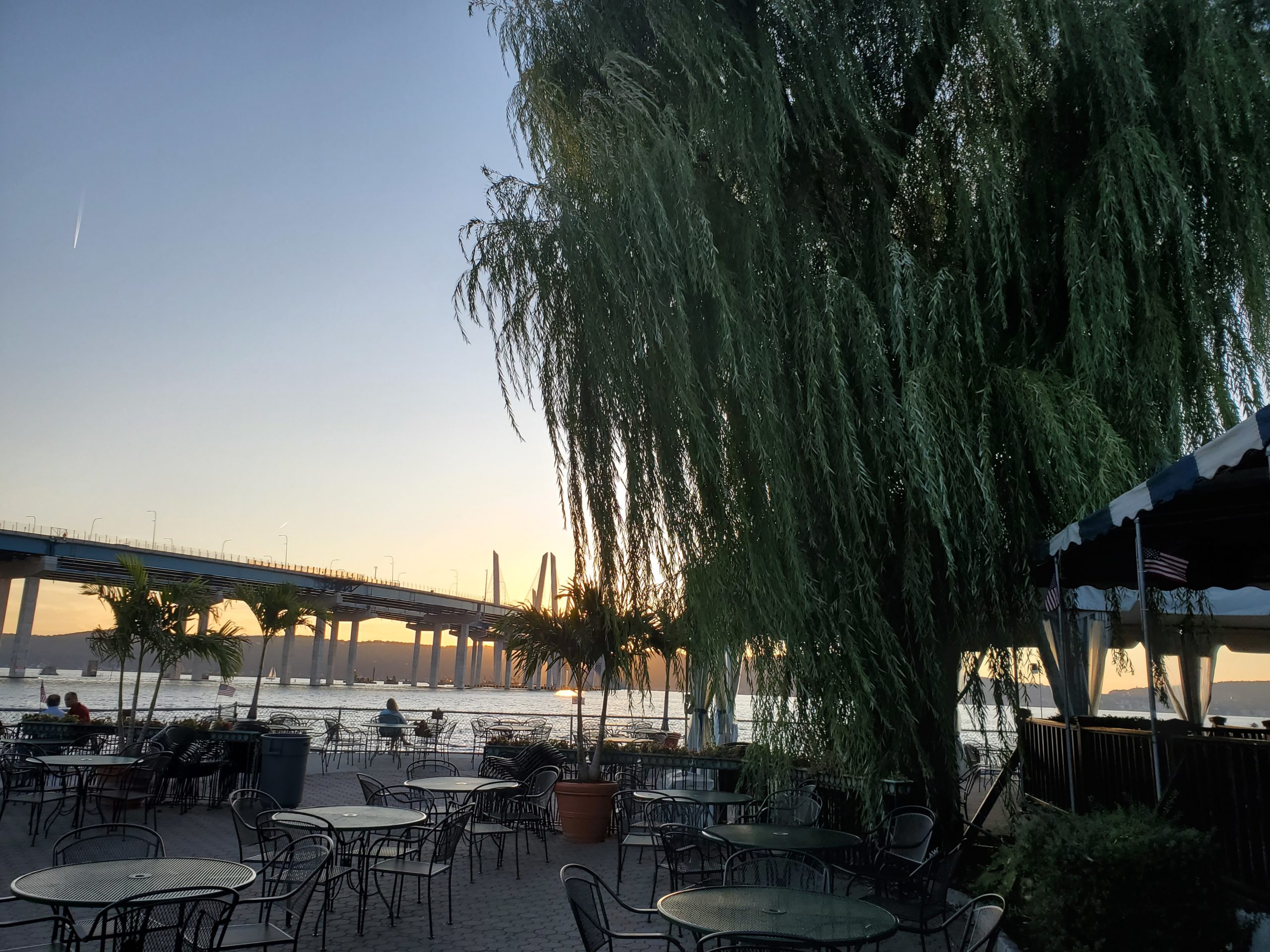 The Foodie Scene
Whether you seek tacos freshly made or nouvelle cuisine, Tarrytown's restaurant scene is making a splash. Lining Main Street and around the corner on Broadway you'll find The Taco Project, My Tokyo (for hibachi style dishes and sushi), Pic Nik (Southern fare reinvented), Mint (with Mediterranean-style takeout as well as sidewalk tables and a large community table in back), and Bibille (Korean food).
One of my favorites is the Indian food at Swagat Halal. Hudson Farmer & the Fish offers seafood prepared fresh and fine, and let's not forget the fallback for every Sunday night when the cupboards are bare — Capri Pasta and Pizza.
Lastly, Lefteris Gyro — with its blue-and-white awnings and cascading fresh flowers that embrace sidewalk tables — its as much of an institution here as the historic sights of the village.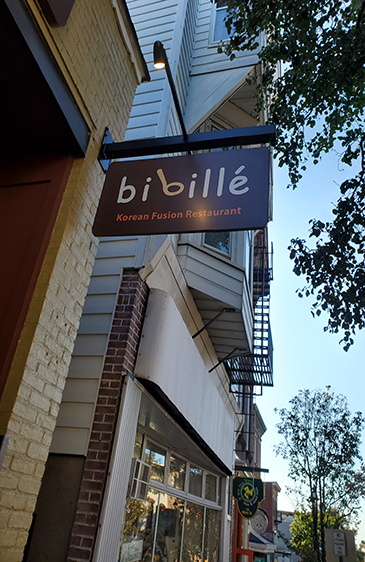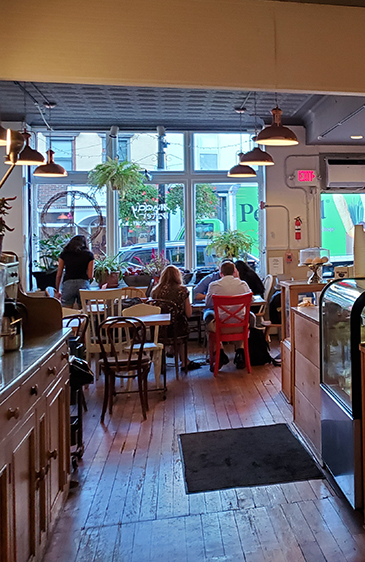 Energy Abounds
Downtown has an energy that evokes the Brooklyn of Westchester. The trees are lit up at night, the baskets of fresh hanging flowers adorn the old-fashioned street lamps, and small-time merchants sell stuff that is not easily found elsewhere.
This includes vintage clothing (Trilogy Consignment), everything for knitters (Flying Fingers Yarn Shop), an old-fashioned barbershop (at Sebastian's on John Street, even my finicky boys were happy to get a cut!) and soccer aficionados (The Village Soccer Shop).
Tarrytown is so hip that its bike repair services are offered from a reconditioned food truck (Velofix on Central Ave.). Or, you can buy or rent an electric two-wheeler (Sleek e-Bikes) if you aren't up for burning calories. Take note, you Vespa-loving millennials who don't want that second car.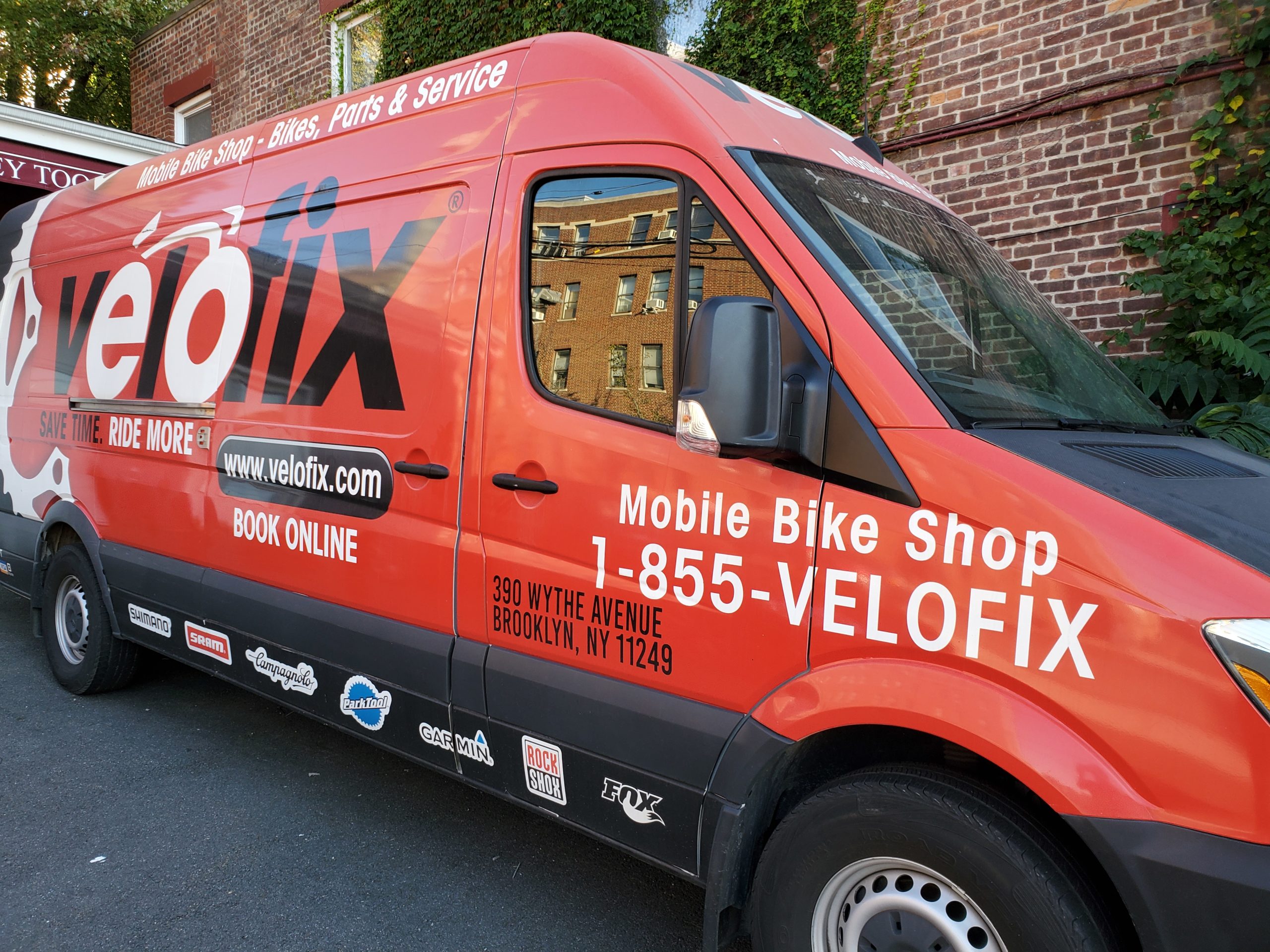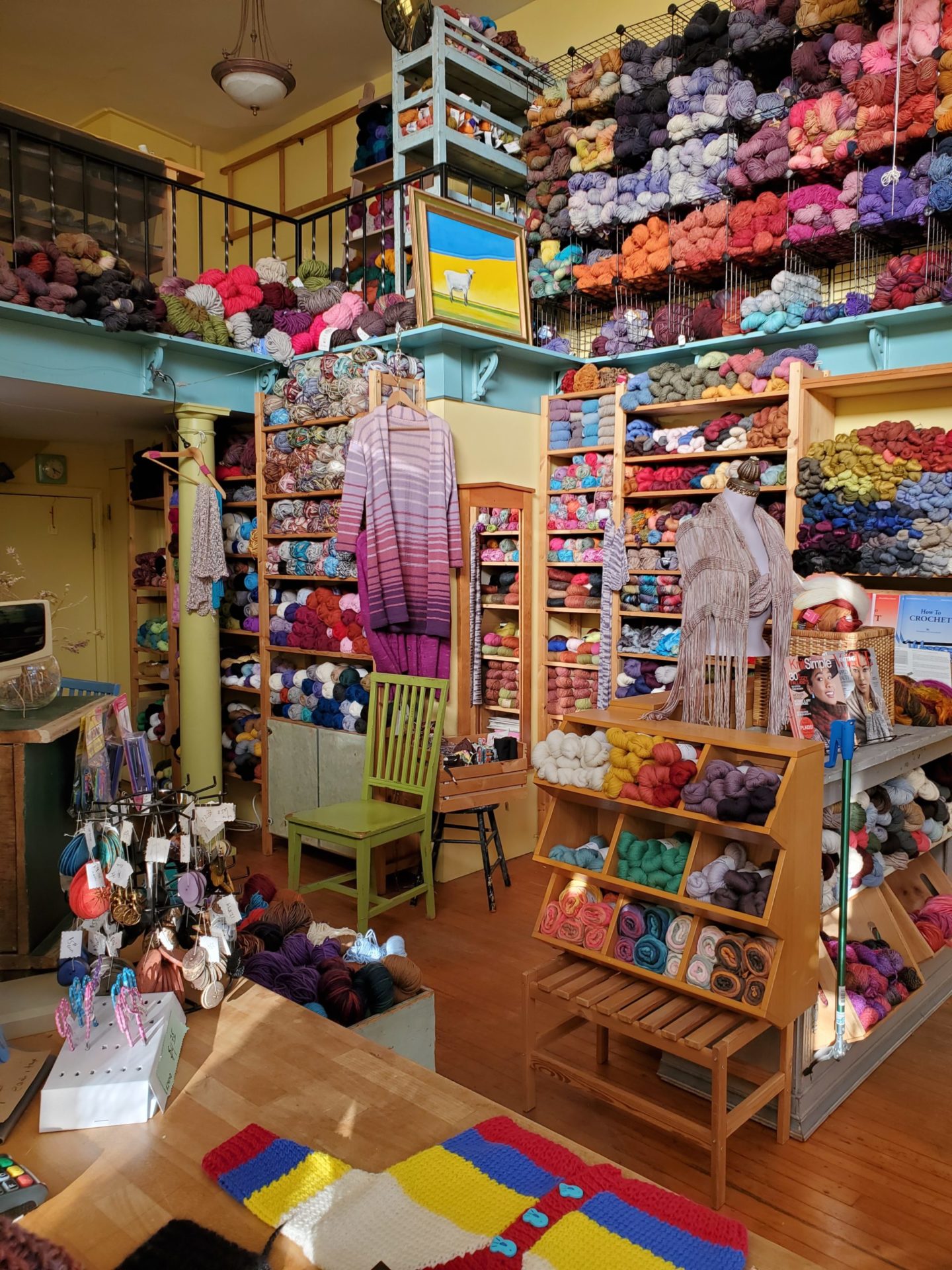 Tarrytown boasts live music for free at least twice a week in the summers: on Wednesday nights at the terrace by Sunset Cove restaurant, and Thursday nights with live bands in Pierson Park. The Jazz Forum Arts calls Tarrytown its home, with music from Friday through Sunday at 1 Dixon Lane, year-round.
And of course, the Tarrytown Music Hall features music, comedy, theater and a variety of live events. Some gigs sell out, so plan in advance.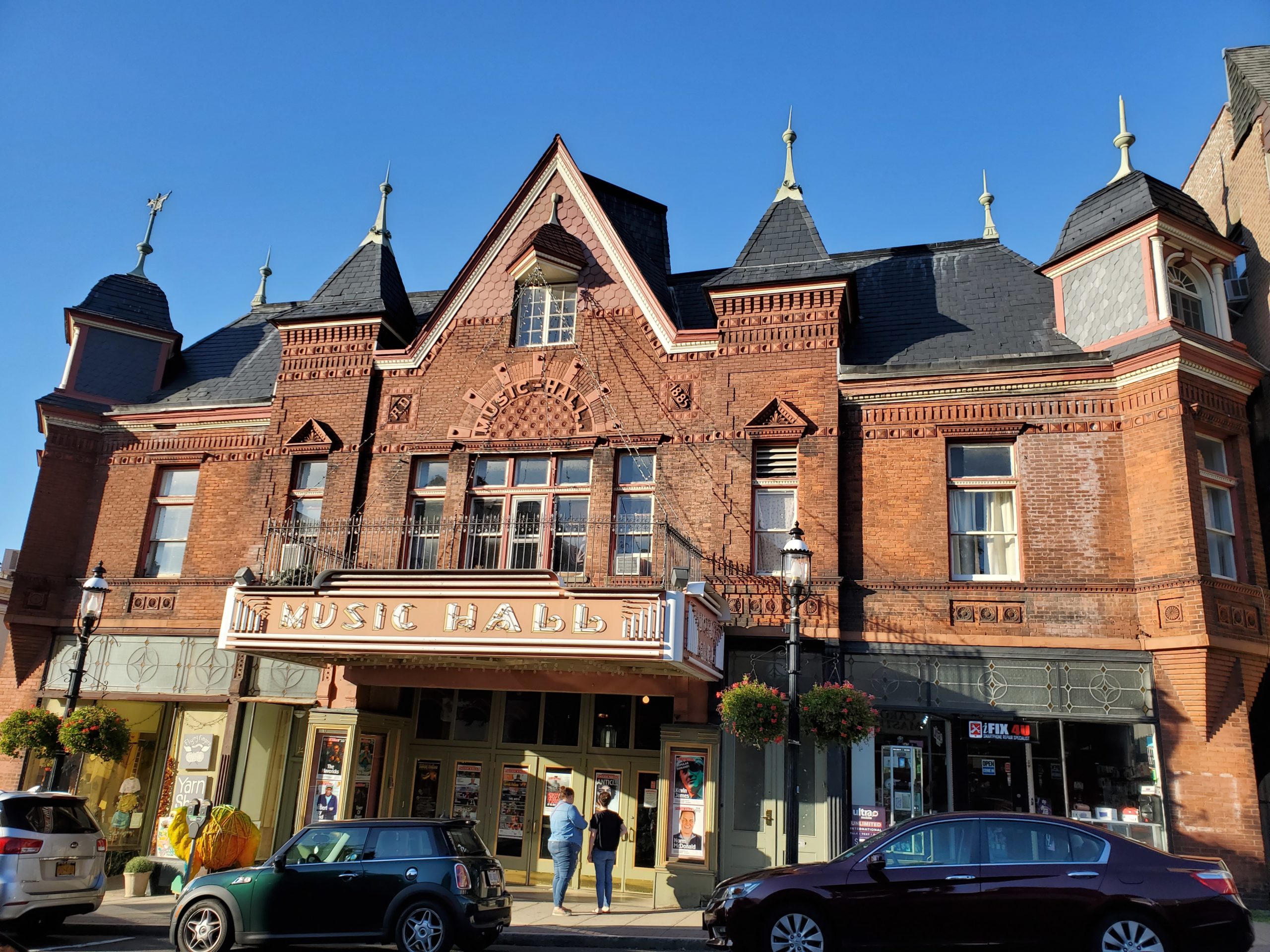 Tarrytown also benefits from the fact that it is an express stop to Manhattan, and while the vibe of the community is ebullient and earthy, if you have a hankering for the big city lights, we are only 42 minutes away.