It's a bright weekend morning—well, maybe afternoon. Last night's gallery opening in Sunset Park went a little later than expected, but the drive without traffic was quite painless. First item of the day: Brunch at St. George.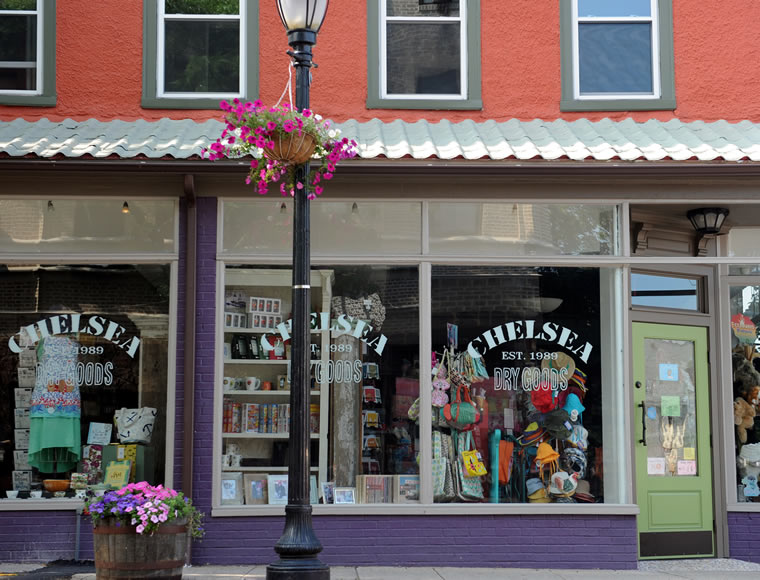 The walk into town over the Warburton bridge affords dreamy water views. A tugboat, its nose nudged into a burly barge bound for yonder industrial sites like we don't have here anymore, trudges upriver in the distance. It might be time for a quick refuel at Antoinette's, which looks like an old school Italian pastry shop but is ironically a hip and bustling cafe where you can expect to bump flanneled elbows with the town's finest.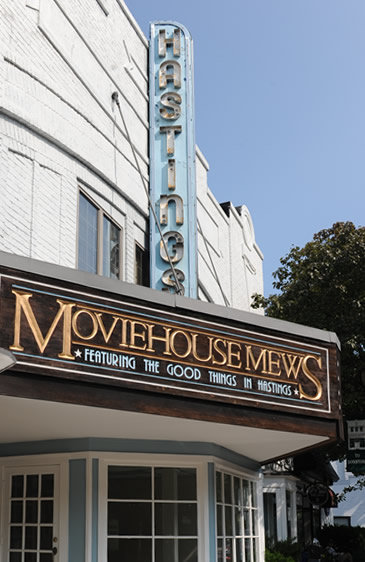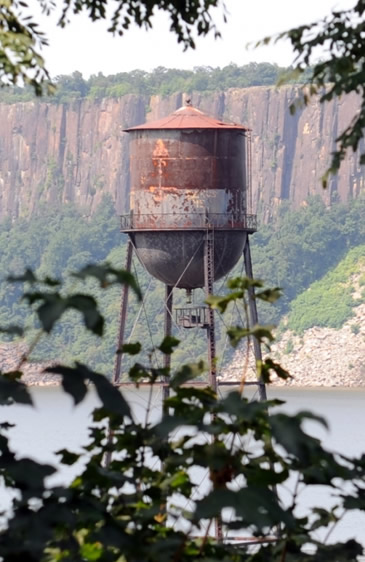 A nearby water tower pokes up like a periscope, peeping up at us as we walk the ridge above, while live music from the Farmer's Market puts some swagger in our steps. It's a struggle choosing between the open-faced duck egg with herbed ricotta, asparagus and pancetta, or a more traditional french toast with toasted almonds, wildflower honey and whipped creme fraiche. Isn't it terrible when you what you crave and what makes the better Instagram are mutually exclusive like that? Are these Kafkaesque menu struggles the pinnacle of first world problems?  A glimpse of the next table's order seems a harbinger of an #instagood tag and a good Yelp review.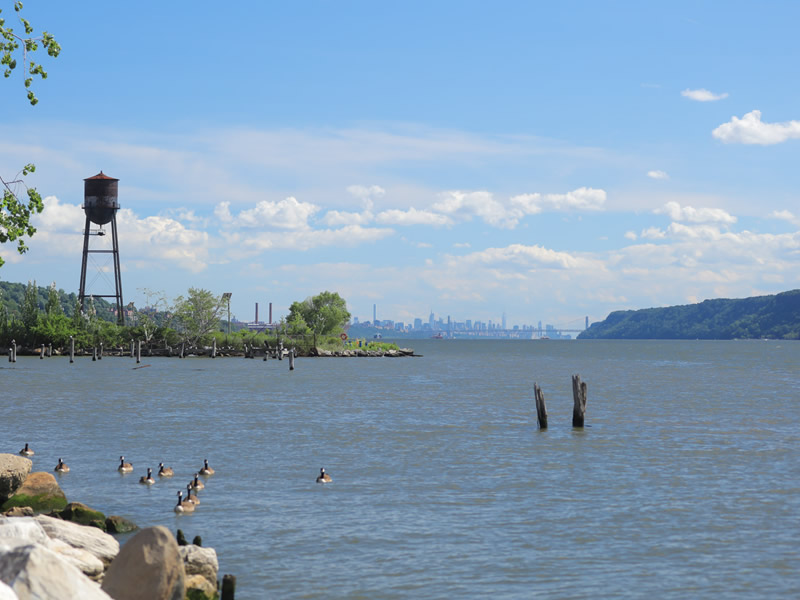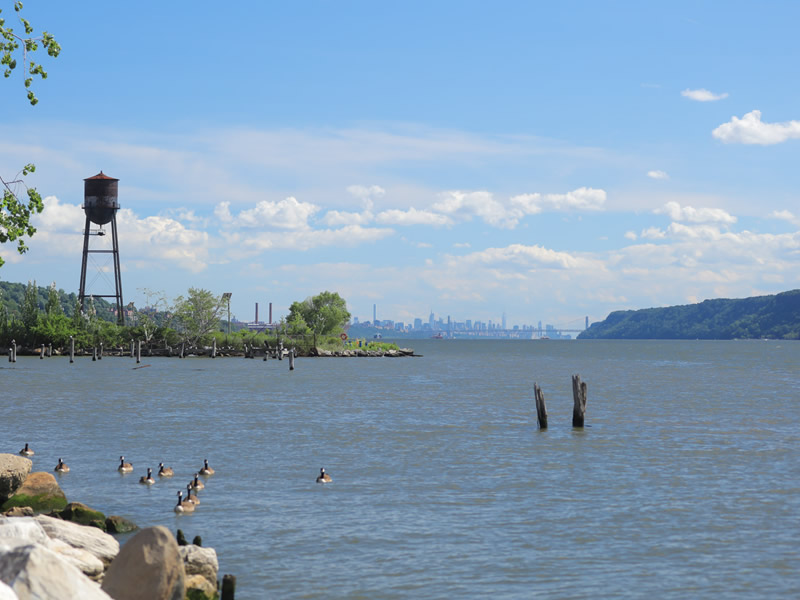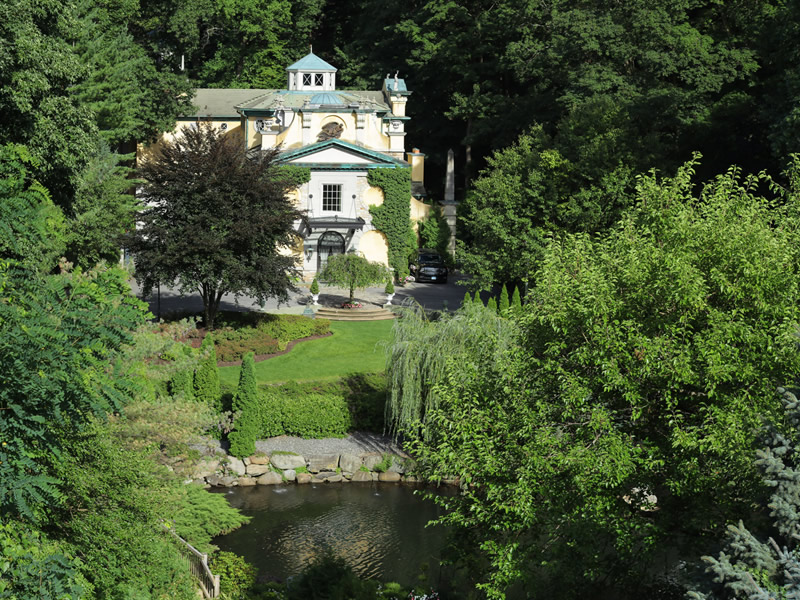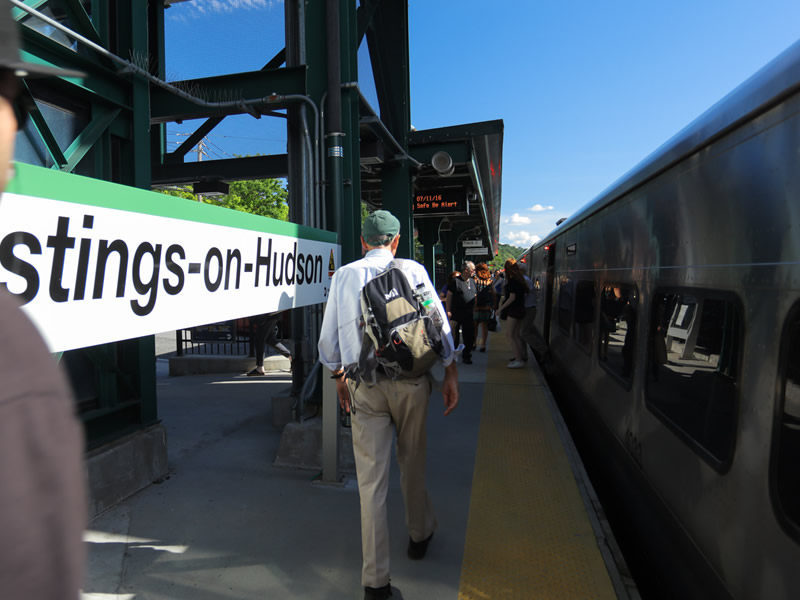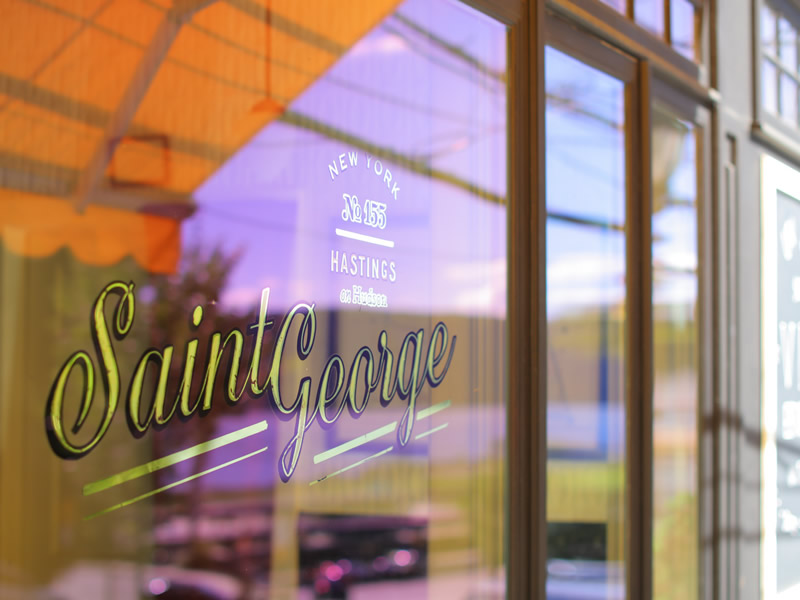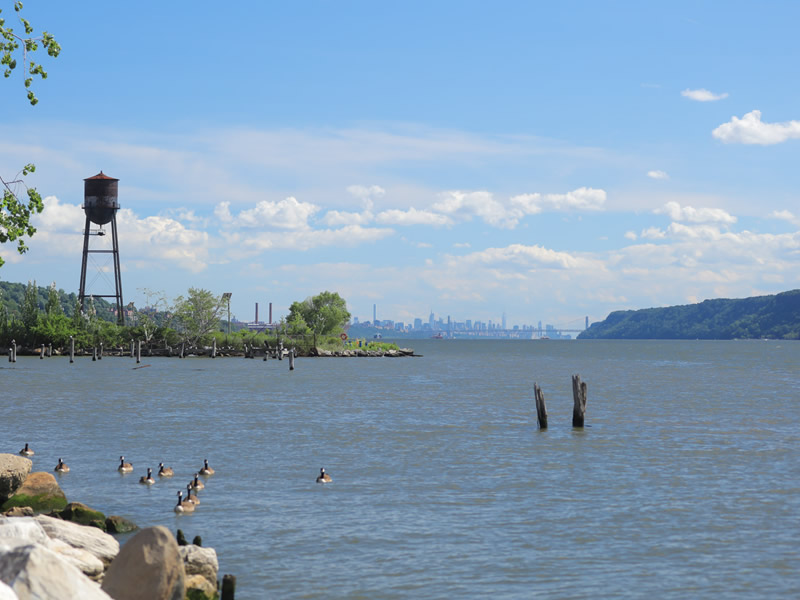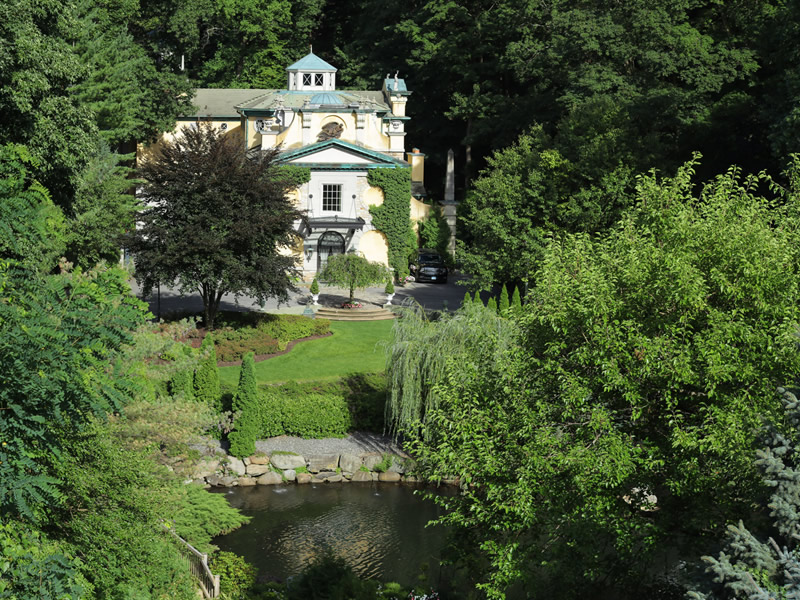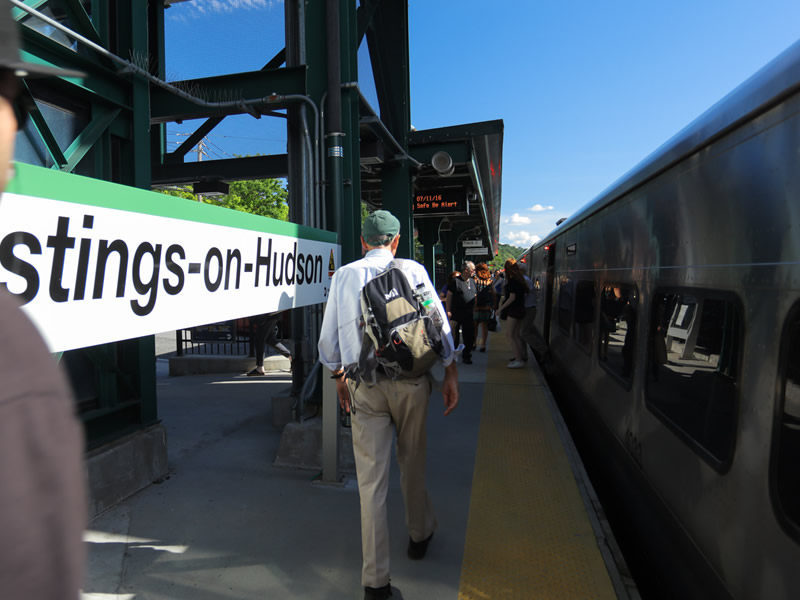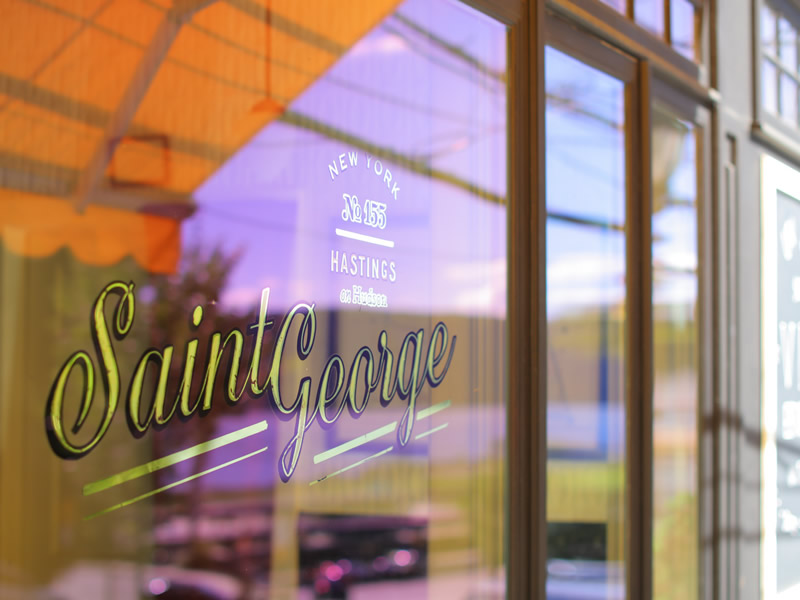 It's hard to believe this isn't Brooklyn, but Hastings-on-Hudson, a cultured bohemian enclave that's barely a half-hour train ride from Manhattan. Traveling from Park Slope to Midtown on the F train takes longer! What isn't hard is seeing why so many Kings County types said "fuhgeddaboutit" and came here, joining the growing creative class revitalizing once-ragtag river towns a hundred miles upstream.
Next stop: Cruising vinyl deals at Clockwork Records.  Last week there was a half-off Dylan album, still shrink-wrapped, for half what Rough Trade wanted for it.  You never know what you'll find here. After that, a stop at Chelsea Dry Goods because our clumsy Dachshund knocked over his bowl again. Maybe later we'll walk him down to the river for drinks on the terrace at Harvest on Hudson, sister restaurant to Montauk's acclaimed Harvest on Fort Pond.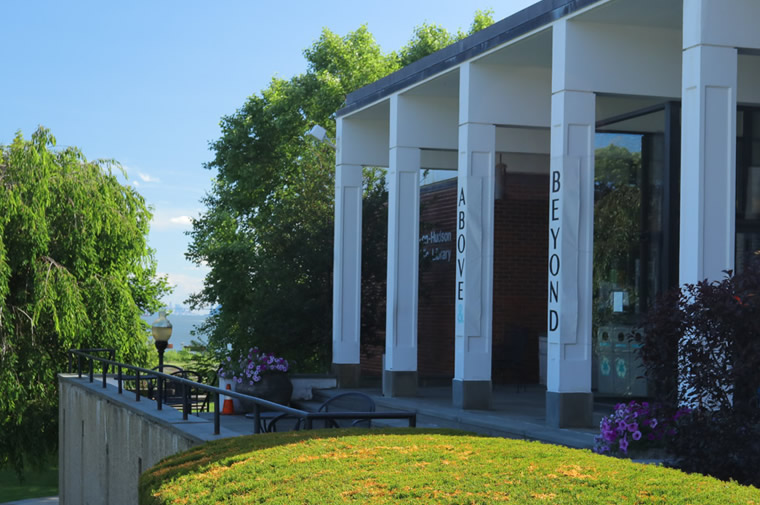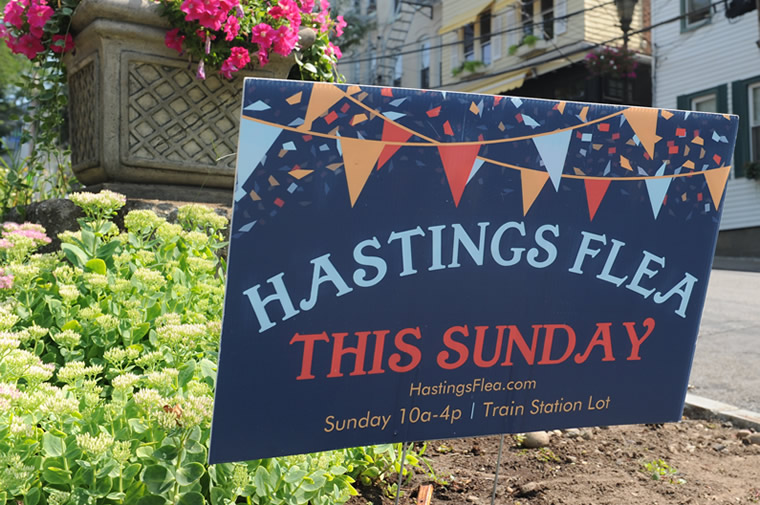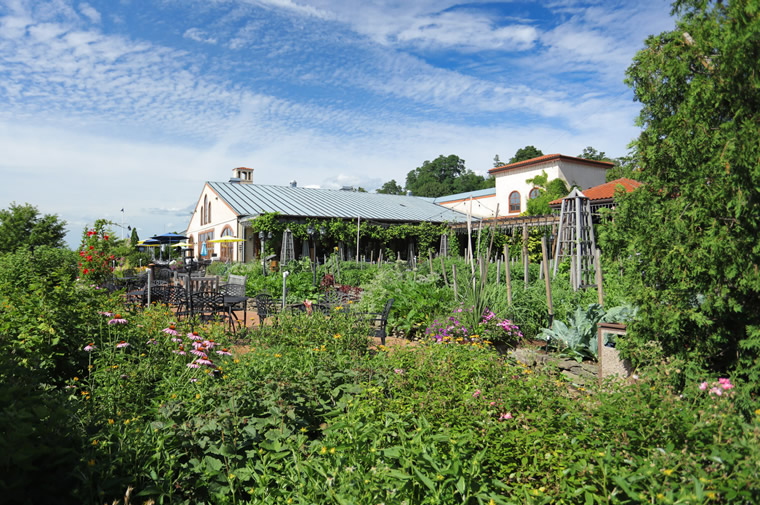 There's really such strong spirit in this charming village, as evident in its eclectic myriad of mom-and-pop-like shops. In place of chains are spots like Suburban Renewal and not one but two independent booksellers: Riverrun Bookshop and Galapagos Books.  Among the more notable landmarks downtown is the hilltop Municipal Building designed by Hastings resident Richmond H. Shreve, whose firm, Shreve, Lamb and Harmon, designed the Empire State Building.
With its prime location, stunning architecture, recreation opportunities and a fast, scenic commute skirting the river the whole way, Hastings has it all for artistic-minded urban expat looking to continue their passions and raise a family in a lifestyle—minivan not prerequisite. And if you're still missing life in that outer borough, you can be back in Greenpoint via the Triboro Bridge in just about 35 minutes, or a little longer via Metro North and subway transfers (assuming the G train is both running and stopping).