What do technology and brewing have in common? Just North of New York City, it's an equation that equals delicious thanks to the new i.Park 84 experiential development.
Located in the former IBM East Campus in the Town of East Fishkill, i.Park 84 is reimagining the former campus into a center of commerce that's great for business and fun for residents, too.
Dubbed a "city within a city" by Think Dutchess Alliance for Business, i.Park 84 is situated on more than 300 acres of land featuring a complex of nine buildings currently being transformed into a myriad of spaces including food and beverage, retail, hotel and residential hotspots.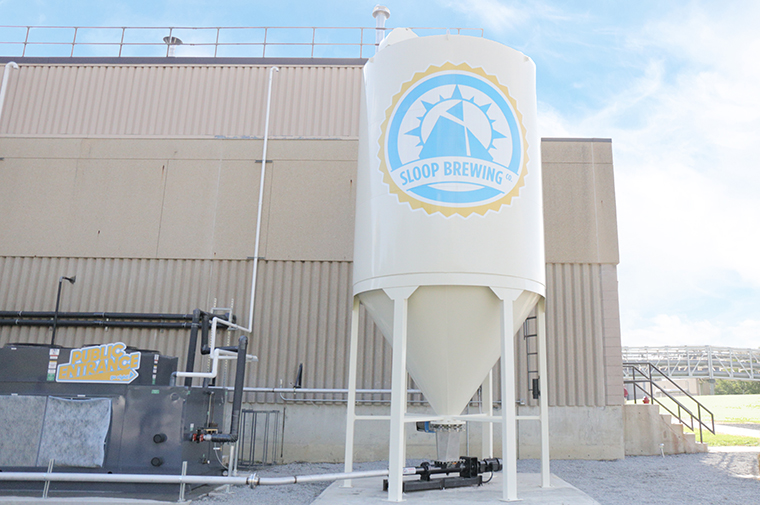 Every city needs good beer, so it's fitting that one of the first companies to call i.Park 84 home is Sloop Brewing Co.
Founded in 2011 by Adam Watson and Justin Taylor, Sloop has been a driving force in the craft beer game.
Named for the boats that once moved people and cargo up and down the Hudson River, Sloop first started brewing at an Upstate farm and selling beer at farmer's markets across the Hudson Valley. With a quickly growing fanbase, the founders needed more room to grow.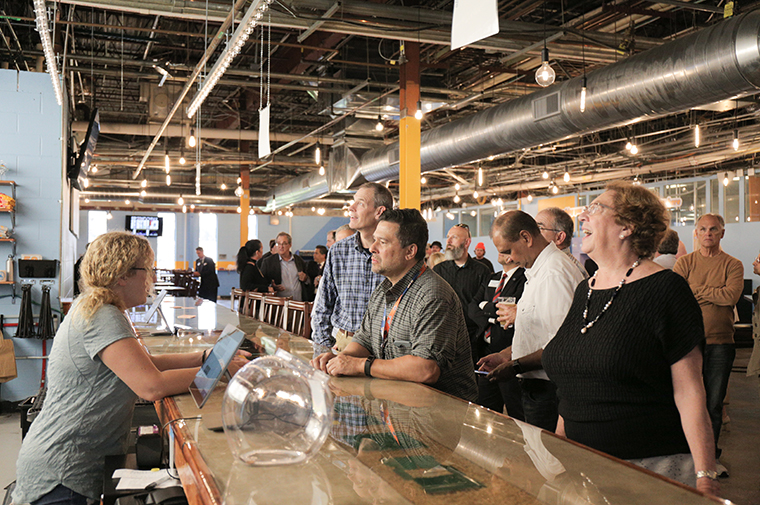 Being in a creative business, the brewers were looking for a location with easy access to both the city and the Hudson Valley, while also being ideally located to attract beer lovers near and far. Their search brought them to a seemingly unexpected venue – a former IBM semiconductor plant turned mixed-use industrial/commercial campus.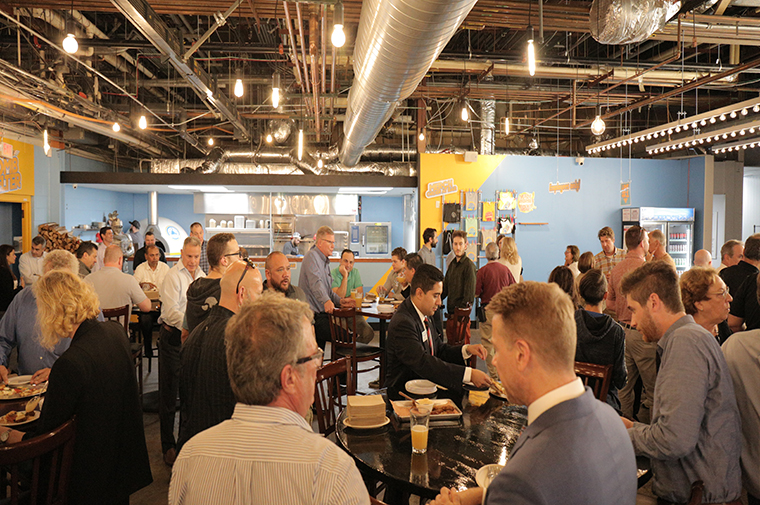 In 2018, Sloop cracked open a new 25,000 square foot home at i.Park 84.
Touting the importance of location for the new facility, Adam Watson, Co-Founder and President of Sloop Brewing Co. said, "Just minutes off exit fifteen on I-84 makes us accessible to the entire Hudson Valley and puts us close to the city, allowing us to reach an audience of avid fans and get on the radar of new customers."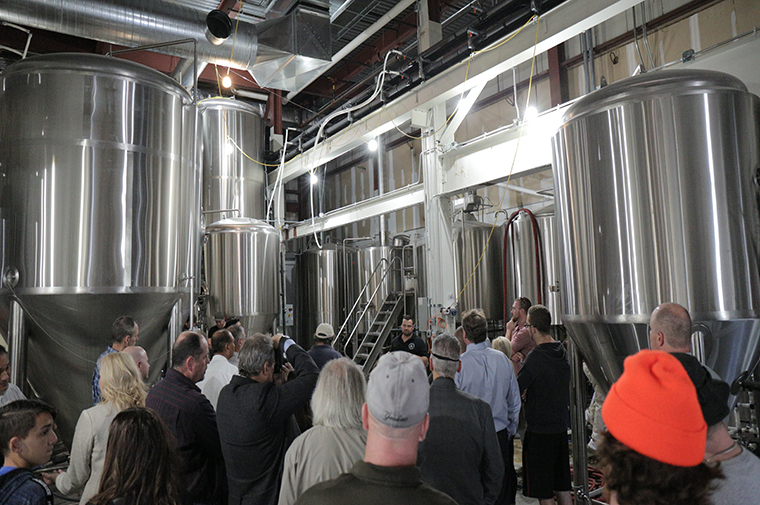 Grounded in the craft and tradition of brewing, the outpost includes a beer production and bottling facility, a family-friendly brewery, plus a brand-new tasting room dubbed "Sloop @ The Factory" including free play arcade games and a water cooler repurposed from an old IBM processor machine – a nod to the building's IBM history.
"Finding a development partner like i.Park 84 who is invested in our success has been critical," said Watson. "i.Park 84 has partnered with us every step of the way from the initial build-out to continuing to evolve how the space looks and functions. We could not have found a better location and look forward to welcoming new food and beverage neighbors."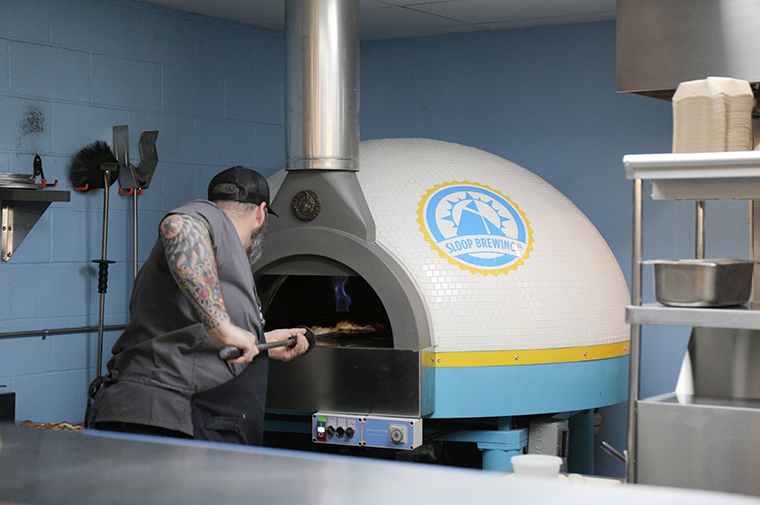 Sloop is excited to be a part of the Hudson Valley craft movement and a growing economy North of NYC. As production and distribution grow for Sloop and their i.Park 84 neighbors including Crepini, Cozzini Brothers Knives and More Good Syrup, so does the offering to the community and fellow agribusiness companies.
Now that's something we can certainly raise a pint to.
To learn more about i.Park 84, click here.