With miles of coastline on Long Island Sound and hundreds of acres of green space, Rye has served as an ideal backdrop for raising my family and nurturing my hobby of photography. Read on for just a few of the reasons I love calling this charming village home, illustrated by some of my favorite photos around town.
1) The Natural Beauty
Nearly every corner you turn, you find yourself saying out loud to your kids, "Wow, isn't that beautiful!" You may be met with prompt eye rolls, but objectively, there's no denying the jaw-dropping scenery that surrounds everyday life here. Check out the sunset below — taken at the Wainwright House, while waiting to pick up a carpool from dance class. It's tough not to feel grateful when this is the backdrop to your after-school errands.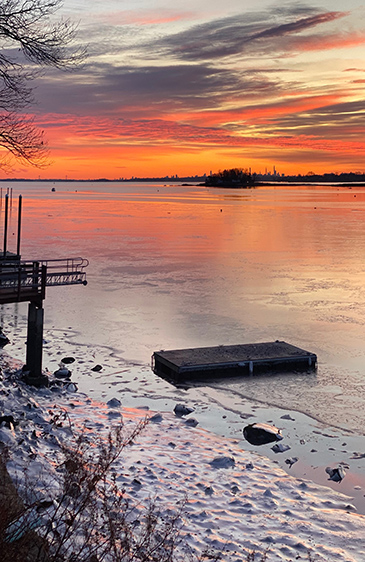 2) The Proximity to NYC
Commuting to Manhattan is an everyday reality for many. With the train station right in town and Grand Central just under 40 minutes away, you can actually look forward to your commute as a time to get work done, read the paper, or even just shut your eyes and zone out. The train is also a quick and easy option for nights and weekends. And when you arrive in New York City, you're greeted by the beautiful architecture of Grand Central!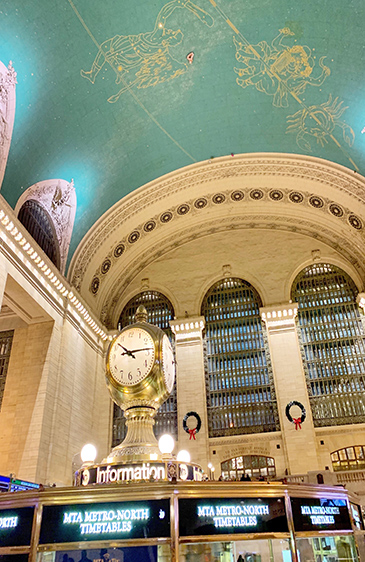 3) The Food Scene
Rye is home to some of the best restaurants North of NYC. You can meet a friend for a vegan or carnivorous breakfast at The Granola Bar, enjoy a French bistro-style lunch at Ruby's, or grab sushi at Oko, pictured below. And don't forget about half-priced wine with amazing New Italian food at Aurora on Tuesday nights!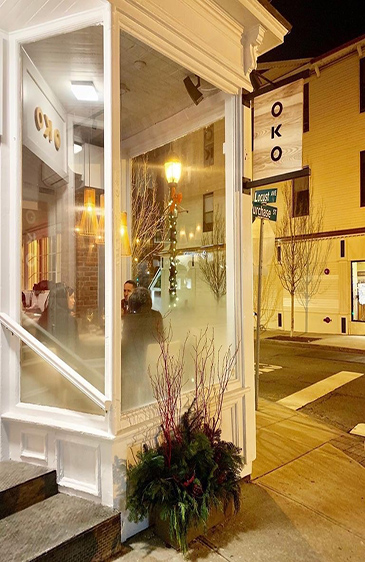 4) The Activities
Not a day goes by in Rye that there isn't something fun to do. Events for children, adults and seniors are regularly hosted by The Rye Arts Center, The Rye Nature Center, The Rye Historical Society, The Rye Free Reading Room, and the Rye YMCA, to name a few. You can spend summer days riding the log flume at Playland (or getting splashed by said log flume on the boardwalk, as seen in the photo below), playing in the adult beach volleyball league at Oakland Beach, or listening to free live concerts outdoors at Rye Town Park. Cooler days can be filled with scenic hikes through Marshlands Conservancy or Edith Read Sanctuary, or taking your little ones to explore at The Westchester County Children's Museum (located in Rye), ice skate at Playland Ice Casino, or try out the games at one of the many school fairs.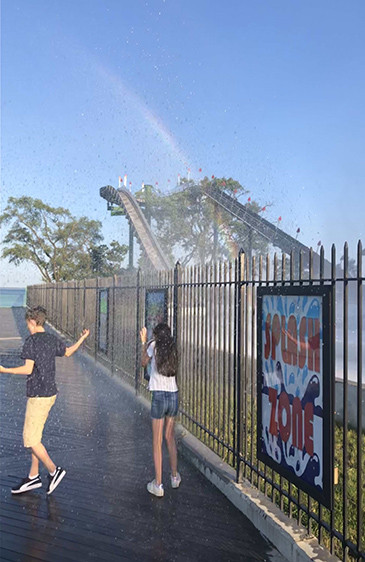 5) The Community
Even with gorgeous surroundings, an easy commute, delicious food, and plenty to do, the best thing about living in Rye is the community. Kids walk to school. Neighbors walk their dogs through the park and beach. At any given time, families are outside your window, riding bikes together. Purchase Street, our very own "Main Street USA," is bustling with shoppers and strollers. Living in this walkable/bikeable town with appealing destinations means more fresh air, more exercise and more face-to-face greetings among neighbors–altogether, a recipe for happiness.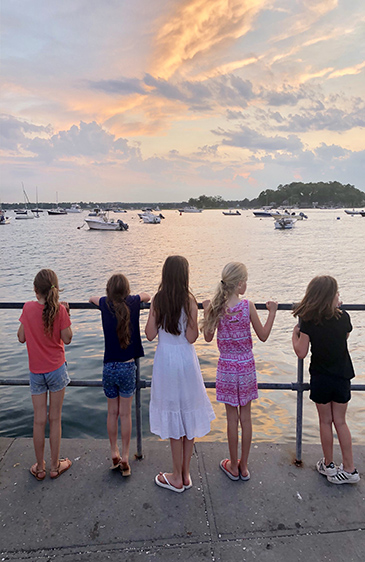 To find out more about the community of Rye or view homes for sale, click here.