Stroll along the tree-lined streets of Old Greenwich and you might find yourself humming what should be the area's soundtrack, particularly this time of year. With winding lanes leading directly to the beach, and the well-heeled ditching Manolos in favor of flip flops (albeit a pricey pair), it's a challenge to keep from crooning Ella's "Summertime and the livin' is easy" aloud.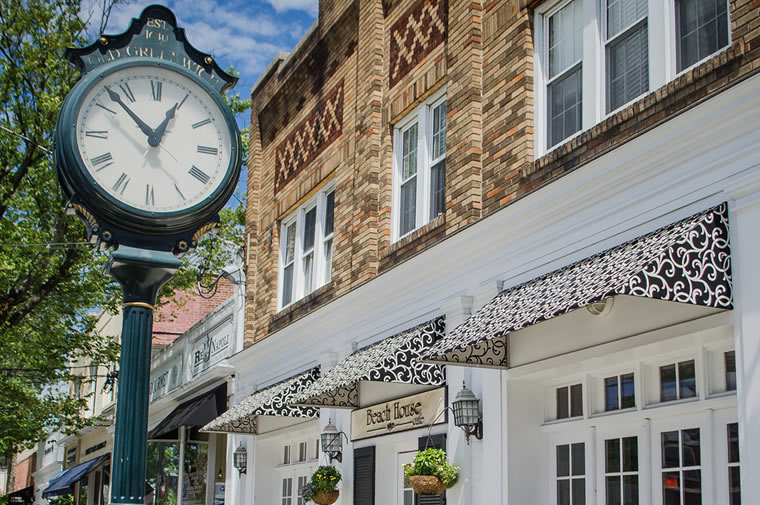 Situated at the southeastern edge of Greenwich proper with quaint shops, postcard-perfect marinas, parks and golf clubs, it has its own zip code, post office, and a train station (on the National Register of Historic Places) that lets commuters trade shore for city in just about an hour.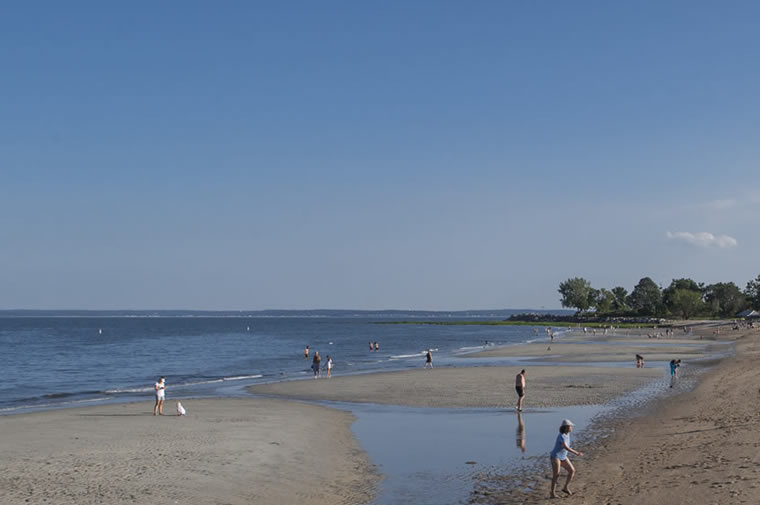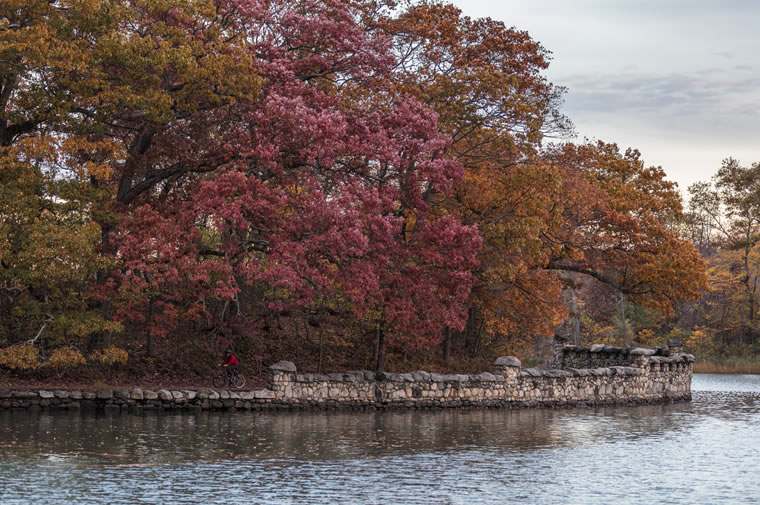 Most of the storefronts on Sound Beach Avenue, the main thoroughfare, are independently run. There's Sweet Pea's Baking Company, a morning hot spot for artisan small-batch treats and coffee roasted right in-house. A few doors down, Back 40 Mercantile harkens back to when "New England farmers traded maple syrup for pottery"—an old-time general store at its soul with products and personal shopping services few could have imagined back in the day. Around the corner, Le Fat Poodle (sister to Greenwich's ever-popular Le Penguin), housed in a classic brick building that was the original post office, offers escargots and $29 shrimp and grits in a white-tablecloth dining room.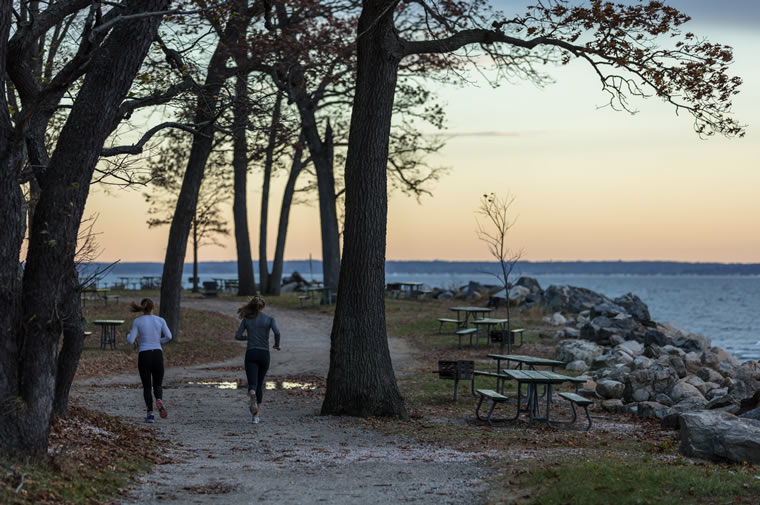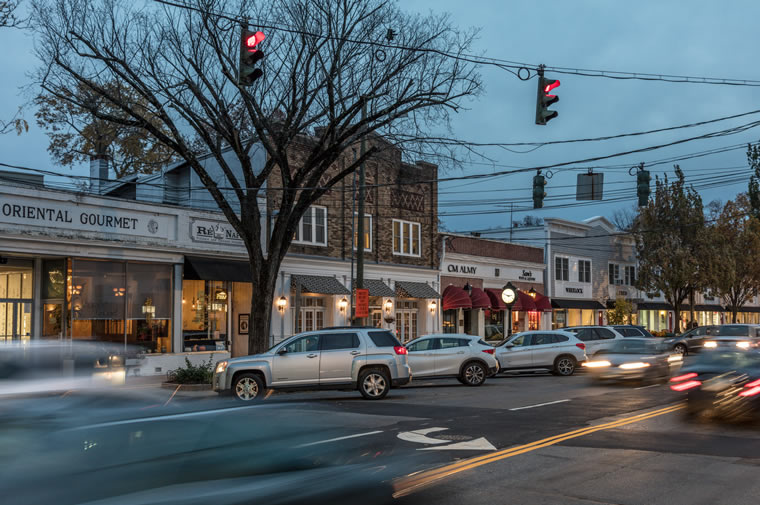 Classic Victorians decorate sidewalk streets, interspersed with more recent construction built with such attention to authenticity and detail it's hard to tell the modern from the historic. Close proximity to town, train and sea renders cars less of a necessity in Old Greenwich, giving the community's colorful blocks a vibrant neighborhood feel that's difficult to resist.
At land's end, the peninsula tapers into a long spit, where fresh-air activities team with panoramic views of Long Island Sound. Greenwich Point Park, known locally as Tod's Point, after a banker who once owned an estate here, boasts 147-acres for swimming, fishing, sailing, and biking. Early on, it was called "Elizabeth Neck" for founding settler Elizabeth Fones, who bought up much of the area in 1640, and was the niece and daughter-in-law of Massachusetts Bay Colony Governor John Winthrop.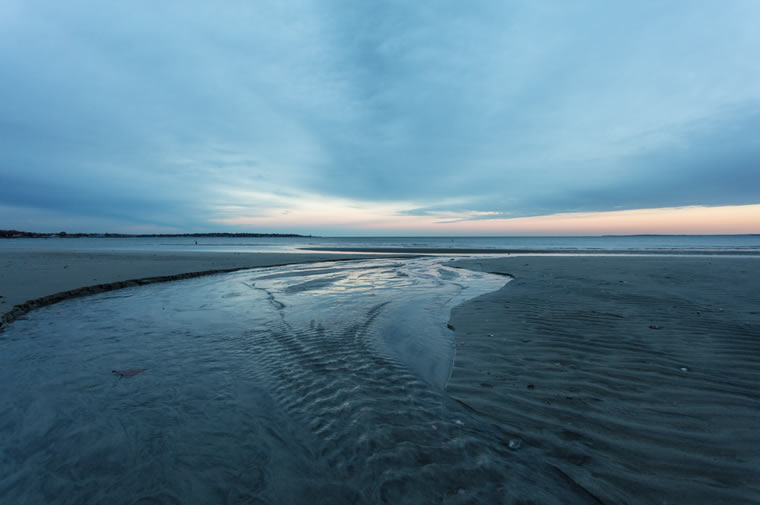 Geographic advantage affords a comfortable distance south of the south of the busy Post Road/I-95 corridor, giving residents and visitors alike a distinct sense of being quite removed from the beaten path—no matter the footwear worn to tread upon it.