About an hour north of Manhattan on Metro North's Harlem Line sits a colorful community at the crossroads of convenience: Routes 22, 35, Interstate 684 and the Saw Mill River Parkway all pass through, making for easy travel to Manhattan and Lower Westchester along with Stamford and Norwalk, Connecticut.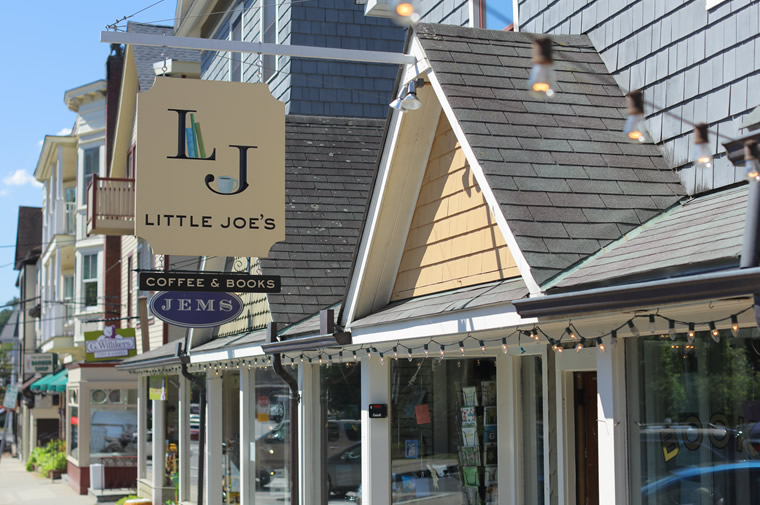 Katonah has always been a town on the move—literally. Handed an eviction slip in 1894 when the New York City Board of Water Supply announced their scheme to flood the hamlet as its latest reservoir for their thirsty metropolis, its resilient residents relocated more than 50 buildings to a new town site. Over an extended period, a convoy of commercial buildings and private homes were lifted from their doomed foundations and slid across soaped logs to the locations, where many remain today. The Katonah Village Improvement Society, still extant today, spearheaded the movement to secure the location and worked with landscape architects B.S. and G.S. Olmstead—no relation to Frederick Law Olmsted—to design "New" Katonah in a Celtic cross shape, carving out lots, a downtown thoroughfare and broad Boulevards accented with islands and allées. Their foresight dubiously established Katonah as one of America's first planned suburbs, leading to development driven not by impulsive sprawl but thoughtful strategy.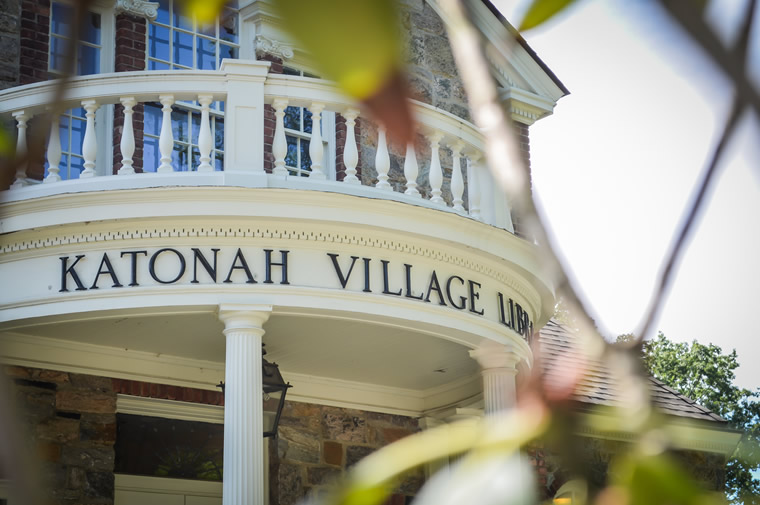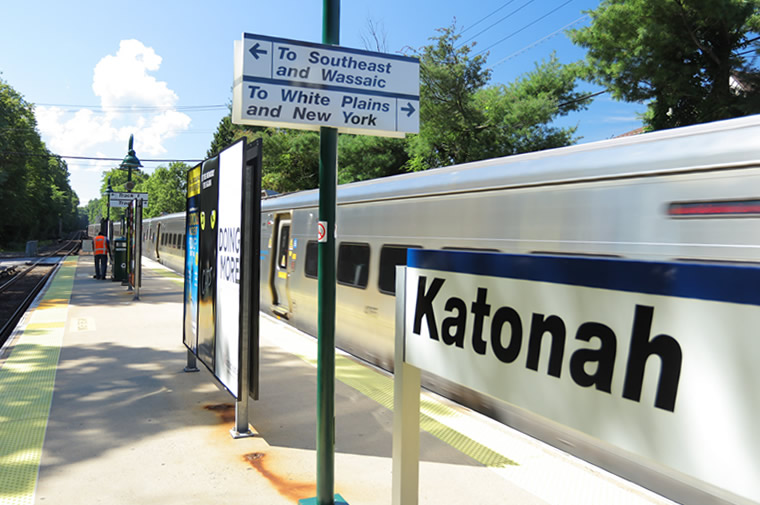 To understand Katonah takes jettisoning most common preconceptions of suburbia and imagining something of a storybook place for people of all ages. Walking up the stairs from the train platform, you'll see the flapping of briefcases, shopping bags and acoustic guitars carried by a diverse mix of people all ostensibly bound together by a shared love of life: well-suited businessmen happy to be home, cultured teenagers—both boho scarf and North Face jacket-wearing—and perhaps empty-nesters returning from afternoon 5th Avenue shopping dates. The spontaneity and character of the village makes it a welcome landing strip for those more hesitant to abandon the quirky pleasures and live-and-let-live attitudes of urban life.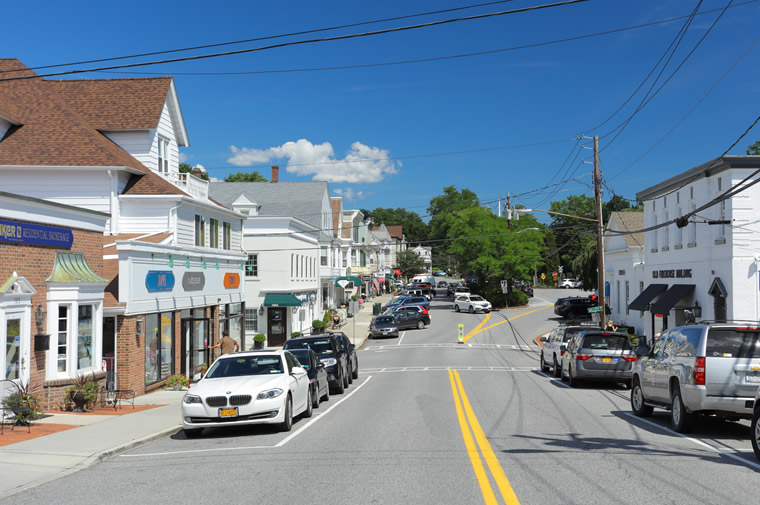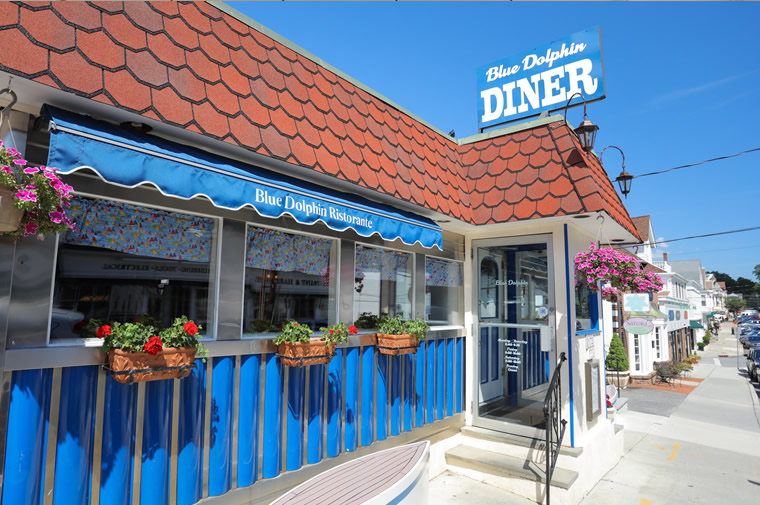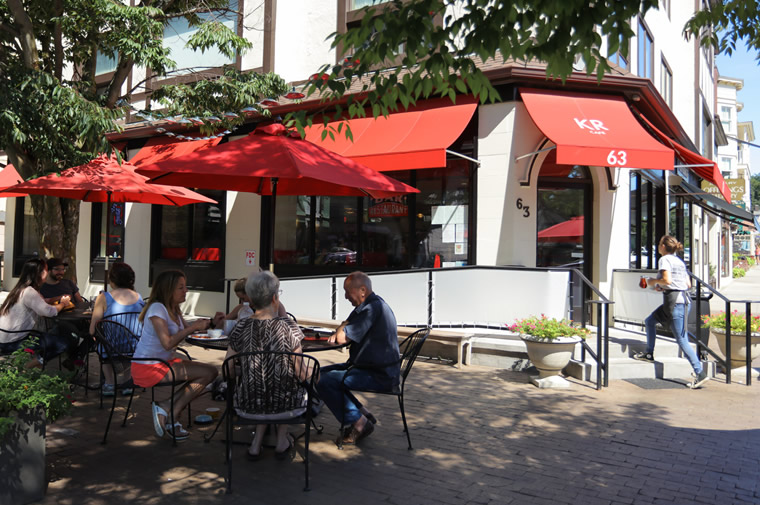 Known for seasonal sidewalk sales and second-to-none window shopping, the village proudly eschews chain retailers—and is well known for it. Virtually every shop and eatery along Katonah Avenue is an independently-owned or regional business. There's Charles Department Store, a sells-all emporium now in its fourth generation of operation by its founding family, stocking everything from charcoal grills and Soda Streams to popular clothing brands like Pendleton and Patagonia. Kelloggs & Lawrence, which dates to the old village, has been the town's trusted hardware store since 1887, with two creaking floors of expected provisions, camping gear, sleds and snow shovels, and the comforting aroma of grandpa's tool shed. Across from the train station, Little Joe's combines a coffee bar downstairs with bookstore upstairs.
Katonah's neighborhoods are as diverse as the village itself. Walk-to-town blocks with sidewalks along streets like Edgemont, Valley Road and The Terrace abound with bright gingerbread "Painted Lady" Victorians, many moved from the old town site. You'll also find a mix of center hall colonials, the occasional Shingle Style or Arts & Crafts bungalow and mid-century raised ranches. Along Routes 22 and 35, both the homes and parcels become larger, extending towards Golden's Bridge to the north, Cross River to the East and Somers to the West. Small to medium-sized homes can be found for six-figure asking prices, while luxury properties in the Mt. Holly estate area can fetch upwards of $4 million.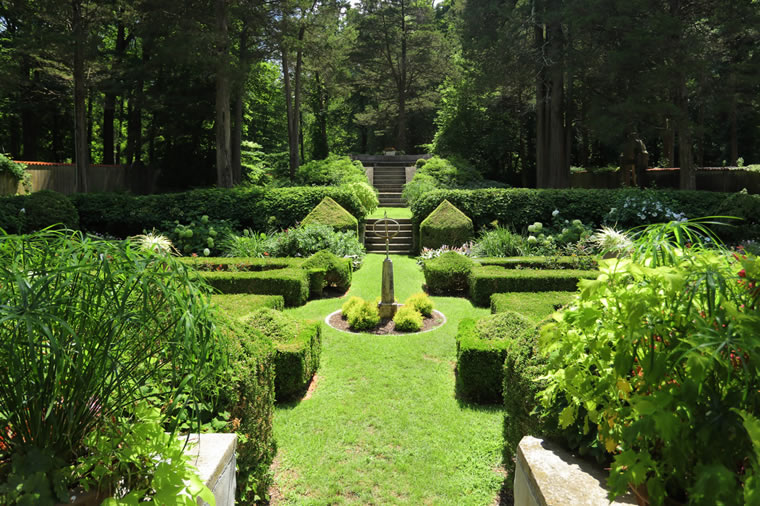 As a cultural engine, Katonah boasts the Caramoor Center for Music and The Arts, the breathtaking Renaissance Revival estate designed by Christian Mosborg and Mott Schmidt that became a renowned musical performance venue, hosting classical, jazz, folk, opera artists alike in breathtaking spaces like its Byzantine column-lined Spanish Courtyard or more intimate Filippo Brunelleschi-inspired butterfly garden. The Katonah Museum of Art hosts regularly-rotating exhibits and insightful programming, recently honoring environmental artist Christo—a big name in the modern art world. Katonah's library also boasts an upstairs historical museum, showcasing its storied and proud past. The Harvey School's Walker Center for the Arts holds a recurring public events series.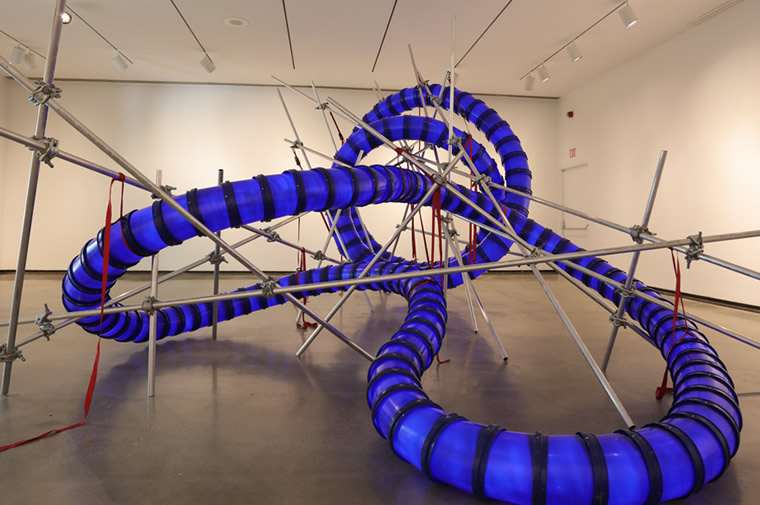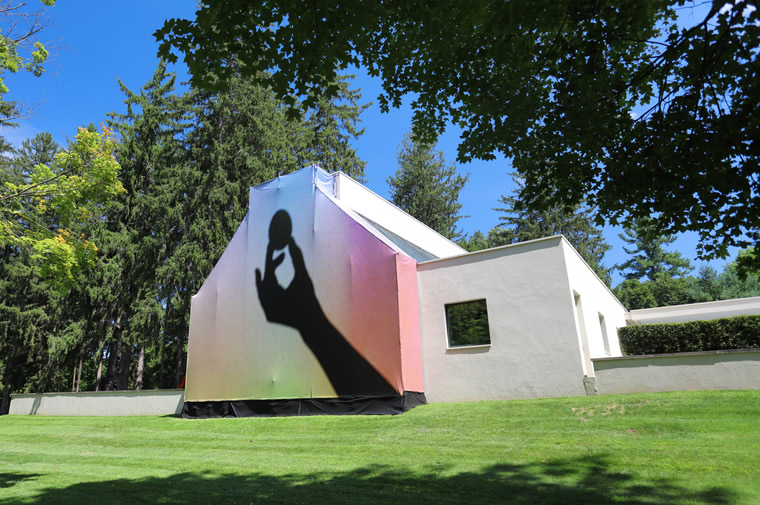 You won't go hungry, either. The Blue Dolphin, a helplessly adorable vintage diner-turned-trattoria, wins hearts with handmade pastas—the orecchiette is a favorite—and its romantic setting. Java junkies will swoon for Katonah Reading Room, the soon-to-open cafe upping the town's coffee game with expertly-pulled espresso shots, locally-sourced snacks and a space even the most discerning Brooklynites would approve of. (The name pays homage to the building's past as Old Katonah's first iteration of a library). Sgaglio's Marketplace, Katonah Pasta and Village Market, the latter renown by locals for its floral arrangements and addictive crab salad pitas, comprise a gourmand's trifecta. Farmer's markets are held at the John Jay Homestead, once home to America's first supreme court justice.
With charm, convenience to thriving sense of community, there's no place like it.