Living in Rye Brook, we naturally gravitate to dining in Rye Brook, Port Chester, Rye, Harrison, and Greenwich. Here are a few of our favorite family-friendly spots around greater Rye Brook, whether for a great happy hour or full family outing:
…is one of our go-to places. It's perfect for happy hour, a quick drink and an appetizer, or even a full outing with friends. They are extremely welcoming to children and very accommodating.
Our last outing happened to be a grownup week night out, and we enjoyed the following: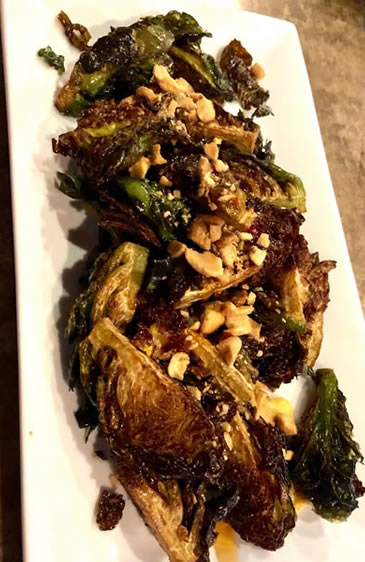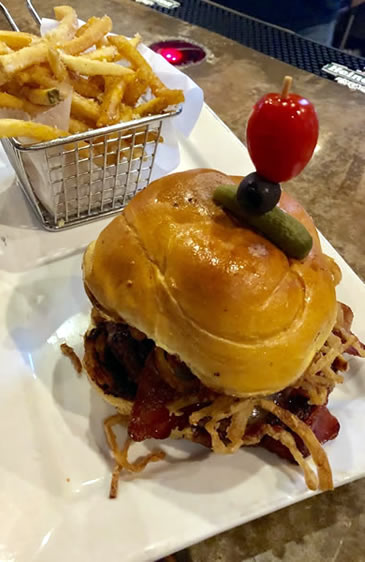 The Brussels sprouts were amazing. They were spicy, crunchy, sweet, salty, and also minty! All the necessary flavors packed into once dish! The cashews provided that nutty-ness and the sweet Thai chili added the sweet, but spicy flavor, along with the sriracha aioli. They also were cooked to perfection with some burnt edges, which is always necessary when it comes to Brussels sprouts.
Since we normally go for happy hour and order sliders off the happy hour menu, we decided to actually order a burger this time. So glad we did. The burger menu is extensive and it was quite difficult to make a decision. The bartender helped us decide between a few of our choices since indecisiveness may be one of my most prominent traits! The Balboa burger is what we finally settled on. Unfortunately I didn't get the best photo of it, since it is quite hard to get a photo of a burger, and I also just couldn't wait to dive right in! It was cooked to order and arrived to the bar rare as requested. It was generously covered in Swiss cheese, bacon and frizzled onions on a garlic brioche. Each bite was super juicy and oozing with flavor! We will definitely be ordering a burger every time we go in the future, even though we do still love the happy hour appetizer menu! (Monday-Friday 4-7pm, $4 house wine & beer, $5 well drinks, $5 appetizers, $2 sliders).
The burger came with a side of French fries, which we upgraded to the truffle parmesan fries. So worth it.
Their drinks are always great, too. My husband and I like the Manhattan at Westchester the most, because who can a resist a Manhattan? I ventured out of the box the last time we were there and got the Coconut Margarita and it was definitely very coconut-y and much more on the sweeter side, but very enjoyable.  The bartender who was there the last few times we went was extremely friendly and full of conversation! Hope to see him every time we go!
If you are looking for a night out with friends, family, or children, Westchester Burger Company is your place. They have a great happy hour. They are family-run, and have a few locations in Westchester. They are also known to run a great catering business onsite or delivered to a location. I foresee many Westchester Burger Company evenings in our future.
…opened in June 2018 and is a family run business by Peter and Kelly Thomas. They know Greek cooking better than anyone I have ever met in my life. The restaurant has gorgeous murals of scenes of all over Greece decorating the walls. You will be booking your flights to Greece while you are eating your gyros. It is a casual lunch counter style restaurant that is great for lunch, quick easy dinner, or take out. They also have an amazing catering menu.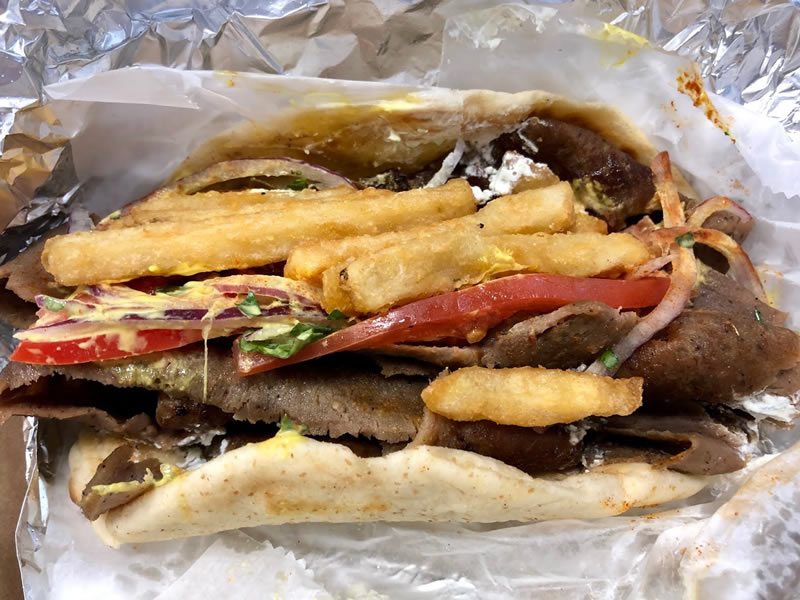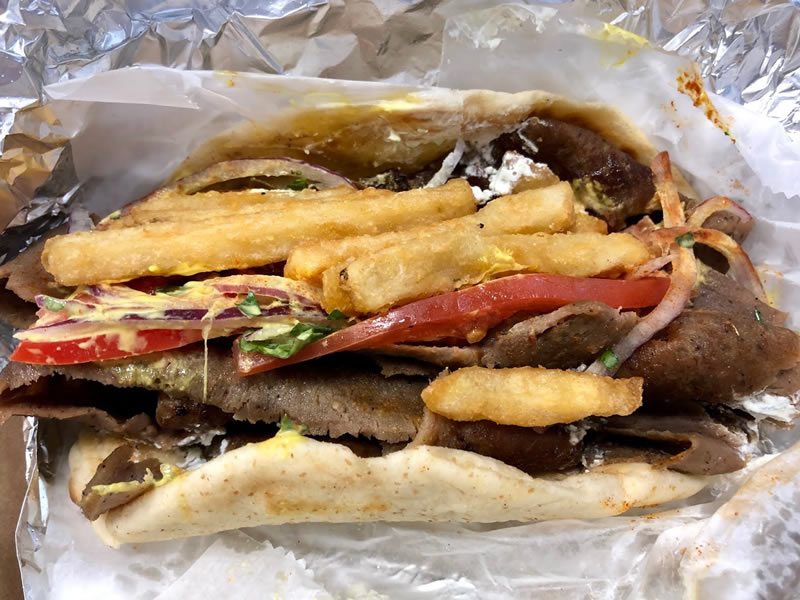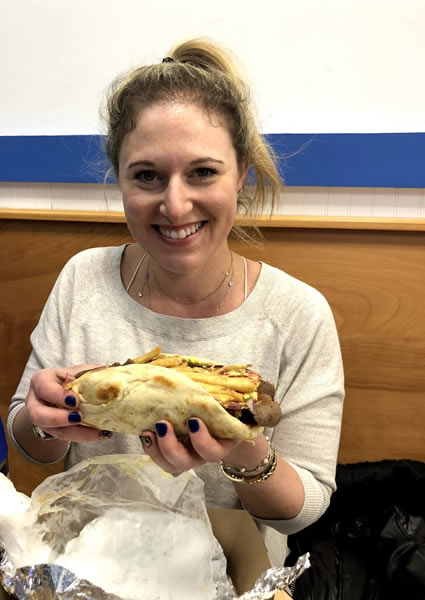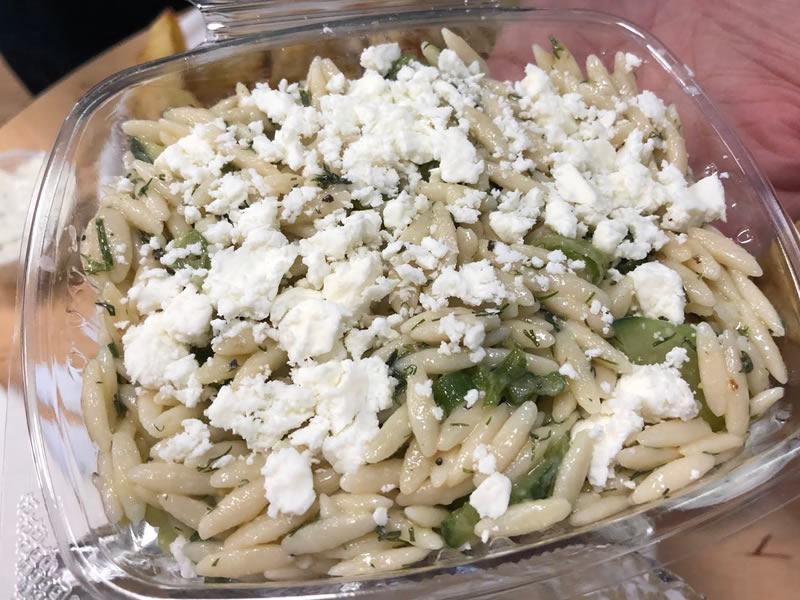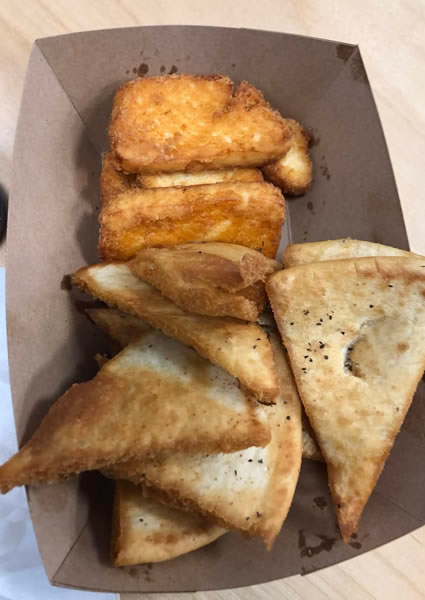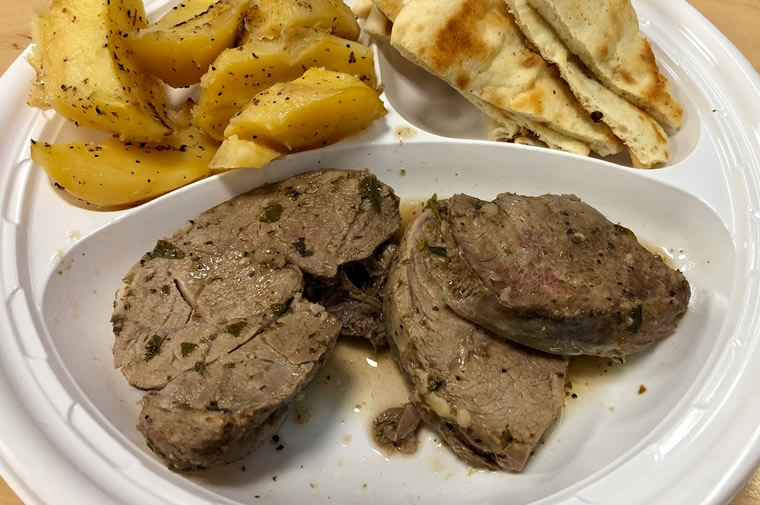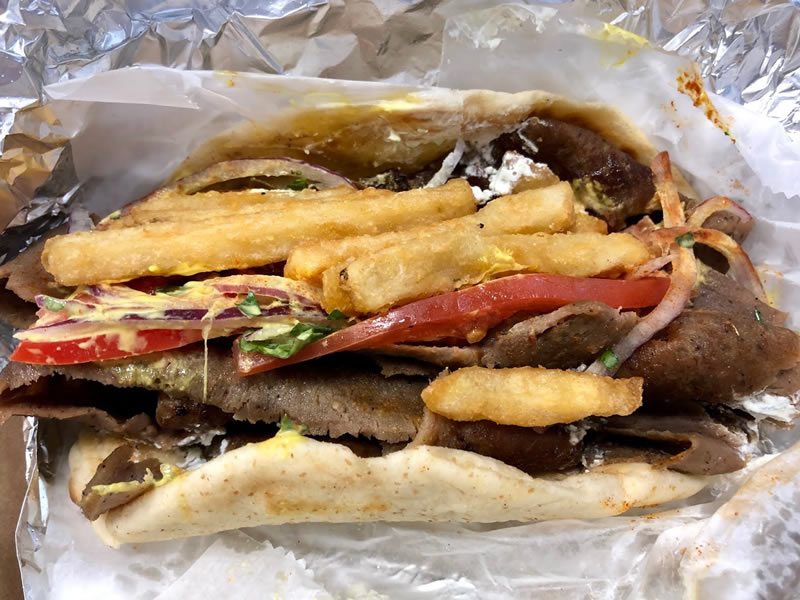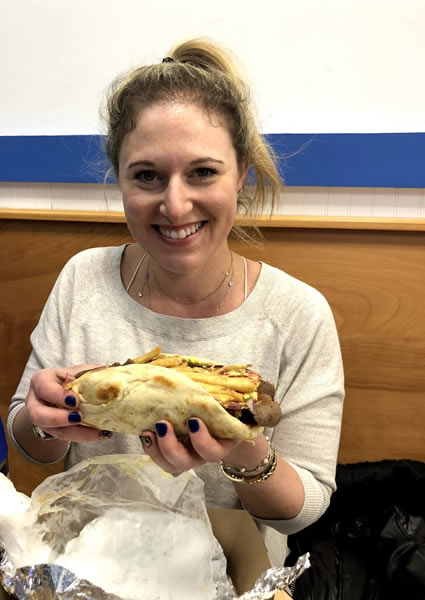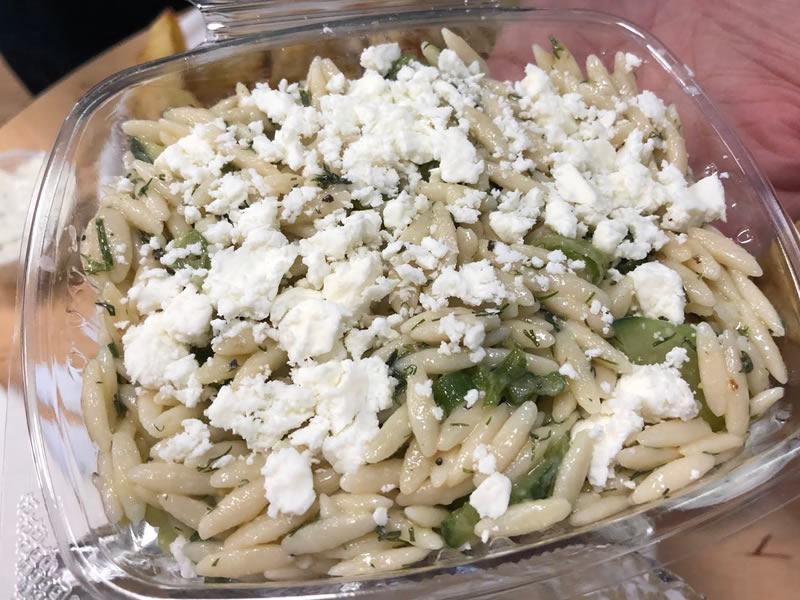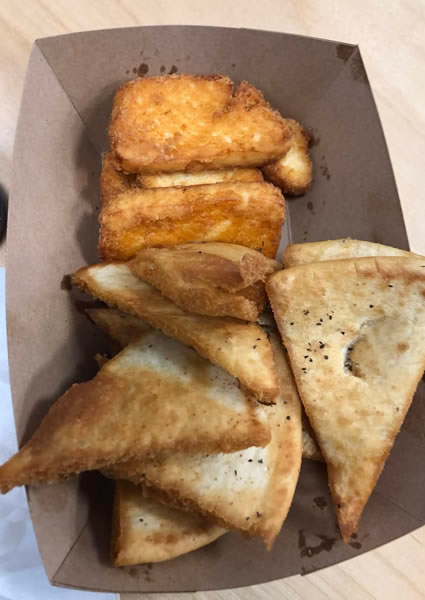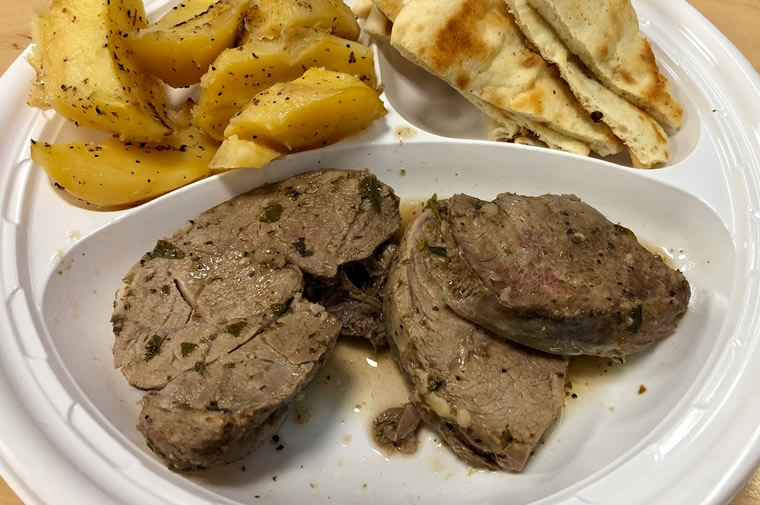 We started with the halloumi cheese and pita. It was super crispy and gooey! It was a perfect pairing with the pita. Husband's words: "Freakin' phenomenal!"
The orzo was delicious! It was topped with a lot of feta and was super garlic-y. Was very happy it was such a large portion because we ended up taking half of it home to enjoy for lunch the next day! Yum! Spencer also gave it two thumbs up.
And of course I ordered a gyro! Gyros happen to be one of my favorite foods. The gyros at Dimitris are fully loaded with all the fixins'. They have their own special sauce that is very different than any sauce I have ever had on a gyro before. It has mustard in it and adds such a delicious flavor to the whole sandwich.
The meat was heaping with onions, tomatoes, french fries, and of course tzatziki. The tzatziki was really fresh, and I am sure it is homemade.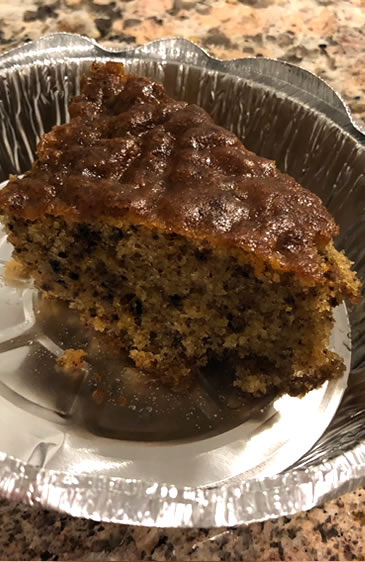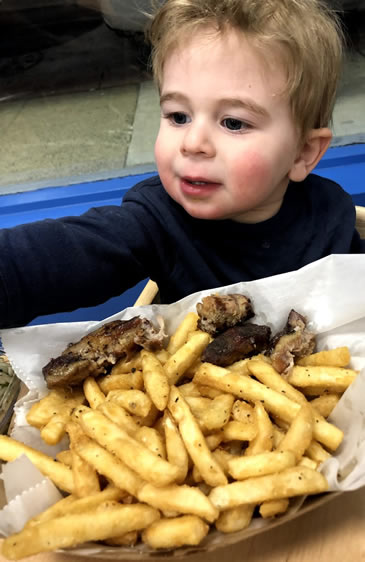 The lamb was full of flavor and had so many spices on it. It was very tender and so easy to eat. I had the option of having the souvlaki style lamb or the lamb chop (which they do not always have) so of course I had to get the chop — and I am so glad I did!
The lemon potatoes were super lemony, buttery and soft! I could have had a whole plate of those.
The kids menu was pretty awesome because it was still very Greek, just on a smaller scale. Spencer enjoyed the pork kebab with all the Greek spices. It was a perfect meal for him because the meat was very tender and easy to chew. And of course he loved the French fries!
The Karidopita was a spur of the moment decision. We had no intention of getting dessert since we were so full, but this looked too good to pass up. It happened to taste way better than it looked! Very unexpected flavor. The cake was so moist, spongy, and full of honey oozing from every pore. The walnuts added a crunch and textural difference to the cake. We ended up enjoying this for days because of how big it was.
…has been one of my family's favorite go to pizza places since we discovered it. It is a very casual, low key, no frills type of place with top-notch service! On our most recent experience, I was extremely impressed with the service from the second we arrived until the time we paid the check. Our server seemed to be working the whole restaurant the night we were there, and I never felt like we were waiting. He knew the beer menu inside out and could make suggestions based on our preferences.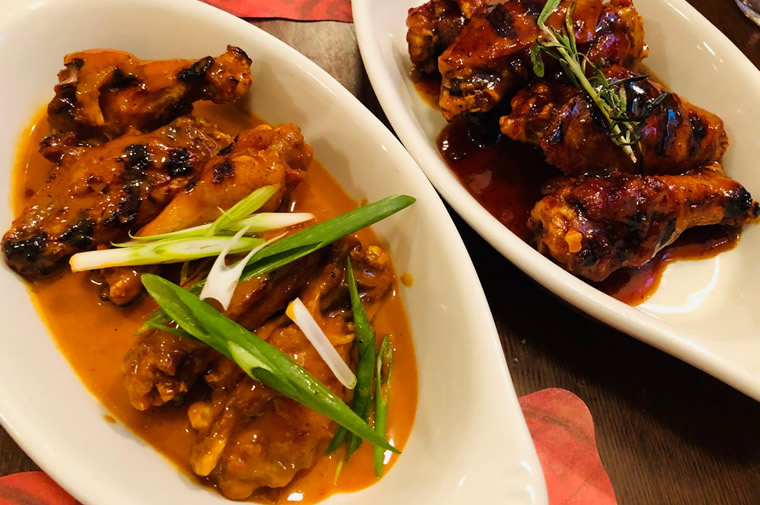 The beer menu was quite extensive with a lot of craft beers and kinds I had never heard of, which always makes for some fun sampling. The Sloop Juice Bomb beer came highly recommended from the server and he was right, it was amazing and paired perfectly with the food! It was citrusy and juicy.
I recently had heard that Coals has some of the best wings in Westchester. Since my husband is from Scarsdale, he swears by Candlelight's wings, but even he agreed that these were excellent. There were two flavors on the menu and of course we wanted to try both of them. They gave us the option to have half orders of each so we could sample both kinds which made me so happy! The presentation of both sets of wings turned a casual bar food item into a little bit fancier of a dish with each one of them being topped with a garnish.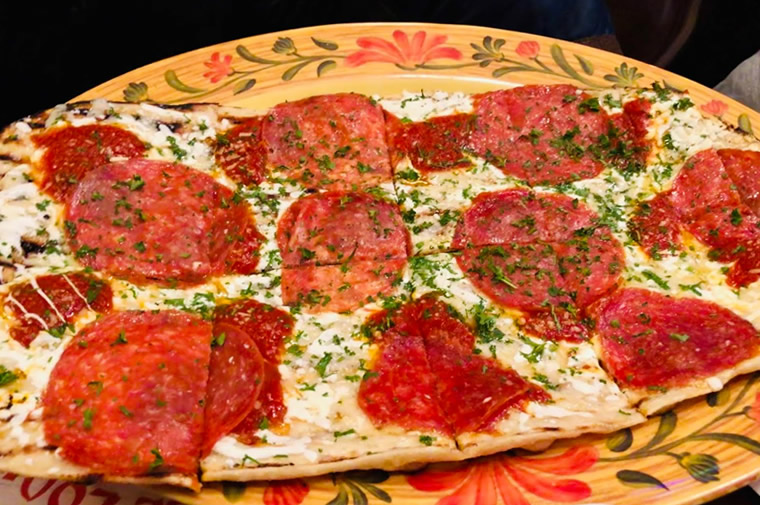 The Classic Buffalo was so full of flavor and had the perfect amount of spicy without being over the top. My husband and I preferred this flavor over the Maple Rosemary, but you couldn't really lose by having either. The Maple Rosemary flavor was extremely unique and something I had not seen anywhere else before. It was on the sweeter side, with only a touch of spice, with the rosemary giving it such a depth of unexpected flavor for wings. Very delicious!
The pizzas are grilled here, which is very different than any other pizza places I have ever visited. One of my favorite things about the pizzas at Coals are how they are served. They aren't served on a pizza pan like any other pizza place; they come out on a ceramic platter. It seems so homey this way. The shape of each pie is never the same as the last. The pizzas are paper thin, crispy and easy for anyone to eat, even our toddler!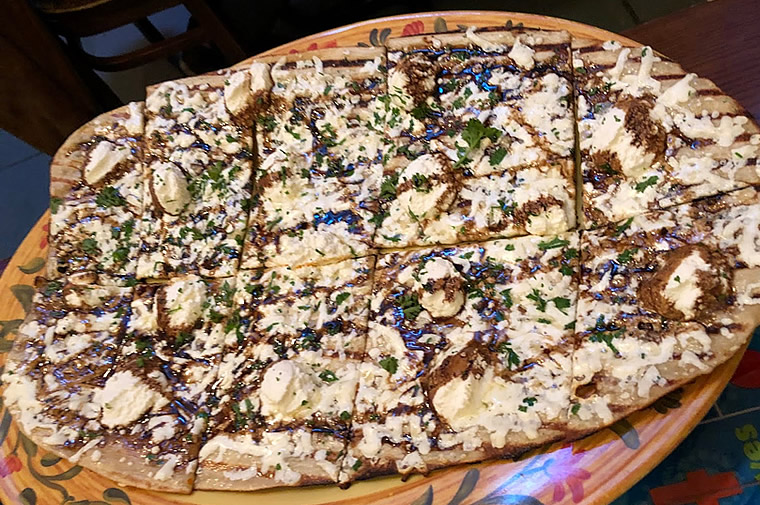 The Dean Martin pizza was creamy, savory, and just delicious. It was topped with fontinella, mozzarella, and pecorino to make it creamy and delightful. The pepperoni didn't taste just like any pepperoni from a pizza place, it was real authentic pepperoni at the highest quality. The red sauce that was sprinkled on was delicious!
The Must Have pizza was a white pizza, which normally aren't always my favorite style to order, since I am a sucker for a red pizza. This white pizza won me over with the cheesy, oozy, gooey, creamy, but yet light and fluffy textures all at once.  The balsamic glaze cut the creamy flavor just perfectly. Definitely a must have. Over the times we have been to Coals, we have tried almost all of the pizzas on the menu and sampled a lot of their massive beer selection. Coals is consistently wonderful.
…was a must visit right after dining at Coals Pizza nearby. Since both are right in the heart of Port Chester, it was a no brainer to continue our evening of unhealthy eating and go all out!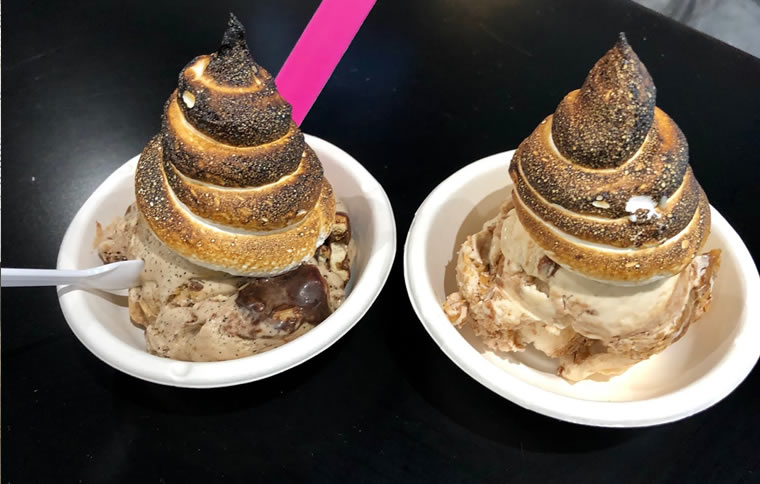 The store was extremely spacious and clean with a few different areas. They have a party room called the Sprinkle Room and also a milk shake bar, along with the ice cream serving area with a chocolate fountain constantly flowing. My son immediately started dancing around in the entrance area because it was a huge open space perfect for children. And I think he also got a sense that we were somewhere special and about to enjoy something amazing!
My husband loves coffee ice cream, and when he saw the flavor Crazy Joe, he knew it was meant to be. Crazy Joe is coffee ice cream with chocolate fudge, chocolate covered pretzels, heath bar, and peanut butter balls. Basically, heaven in a bowl. Everything about this flavor was amazing. I wish I had ordered it because it had peanut butter in it too, which is my obsession. I also love toppings and mix-ins so this was perfect because of all that it had in it. The crunchy of the pretzel, the richness of the fudge & heath bar, and the nuttiness of the peanut butter made every texture and flavor blend together into heavenly bliss.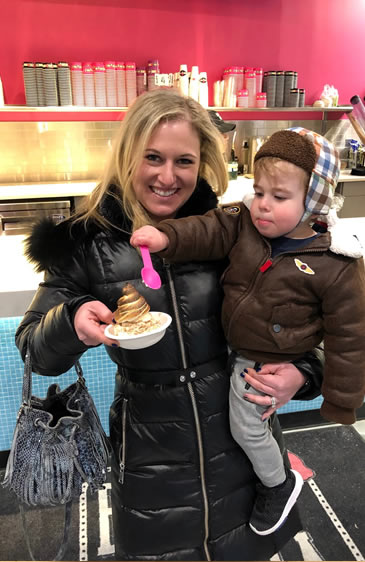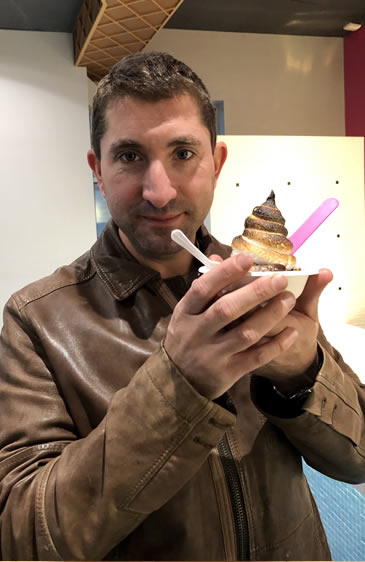 The chocolate peanut butter flavor was also delicious and definitely lived up to my expectations, but when compared to the Crazy Joe flavor it just wasn't as exciting. Never thought I would ever say that about chocolate peanut butter ice cream! The chocolate ice cream to peanut butter chunk ratio was definitely perfect, because I hate when you order this flavor elsewhere and you don't get enough peanut butter!
The meringue was warm and melty on the inside and crunchy on the outside. Added a nice marshmallowy sweet flavor to the top that you can mix into each bite of ice cream. Honestly it is also just very exciting to watch them torch up your ice cream before serving it to you. Dessert and a show in one!