In my 20s, I tried very hard to act grown up. I cared about trends, the latest bar opening, the "it" restaurant I couldn't get into and following the latest in style. Ushering in my mid-30s (fine—late 30s), I now just find comfort in what's simply good: good food and good drinks, to complement a good time. While I appreciate the bravado of my younger years and a "here I am, take me or leave me" attitude, my palate also appreciates more complex tastes.
Luckily, the owners of five local breweries get that. Coupling youthful swagger with adult maturity, these Hudson Valley hotspots are the best of both worlds, pouring out experiences neither pompous, fake, showy nor exaggerated—like college, but with better beer.
It's no coincidence that the atmosphere of Sloop Brewing Company is electric: It's located in the old IBM semi-conductor plant on the iPark Campus in East Fishkill. Apart from some miscellaneous computer parts ingeniously incorporated in the bar, the similarities end there. The wacky dorm room pastel color scheme and unusual ordering style bring back university memories — I could have rolled in wearing a tailored suit or baggy jeans. The beer, however is not of the college variety. With five IPAs typically on tap and others offered seasonally, it's a hop-lover's dream, a far cry from flavorless solo cup slop. "Juice Bomb," their most popular IPA, is a bright, citrus explosion—try it with one of their handcrafted signature pizzas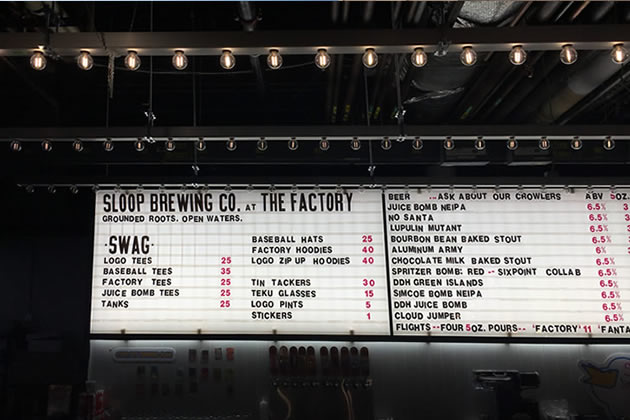 You'd almost expect a solo cup experience at Bull and Barrel, where upon entering you're immediately confronted with a giant mechanical bull. Check that notion at the cow print-covered host station. Just off I-684 in Brewster, the boisterous brewpub offers elevated BBQ eats (think chandeliers and raw wood-plank floors) pairing with an eclectic draft selection. The Honey Blueberry Ale, sweet and fresh, was a Gold Medal Winner from Tap NY 2016. Too tame? Old Bourbon Oak is aged in barrel-aged in bourbon casks, and with 9% ABV you'll be ready to ride the bull by the bottom of your pint. If you're seeking that special IPA, Angel's Soul makes Bull and Barrel a worthy trip. A comforting blend of citrus aromatics and hops, it made me think I should take up line dancing—it's offered here Tuesday nights. Why, you ask? Why Not?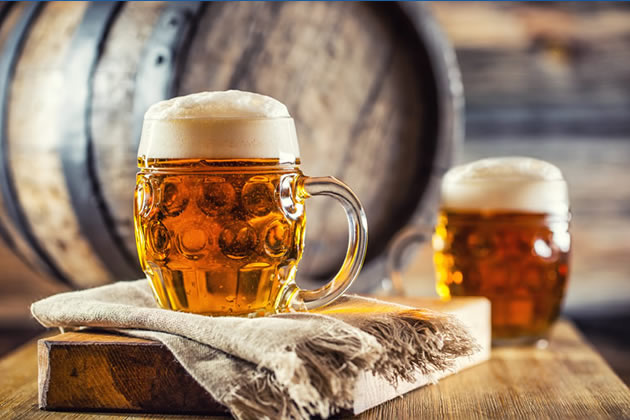 Pub grub with a gourmet twist, and suds to pair with them. Peekskill Brewery, located right near Metro North, offers some of the tastiest gourmet fare you'll find in a brewery. Truffle fries, Mumbai flatbread and quinoa veggie burgers call to mind late-night burger run nostalgia. It fits the the taproom's vibe: Sleek metals mixed rustic wood in compilation of old and new. Its daily hours make it one of the most accessible breweries in Westchester. Dinner is served seven days/week in the upstairs pub, with lunch offered on weekends. Their "Eastern Standard" IPA, offered in cans to enjoy later, is smooth and not overly hoppy. Another notable is "Pantry Beer," a coffee IPA and brainchild of the all-nighter—you can taste the hops and the coffee flavors battle for dominance.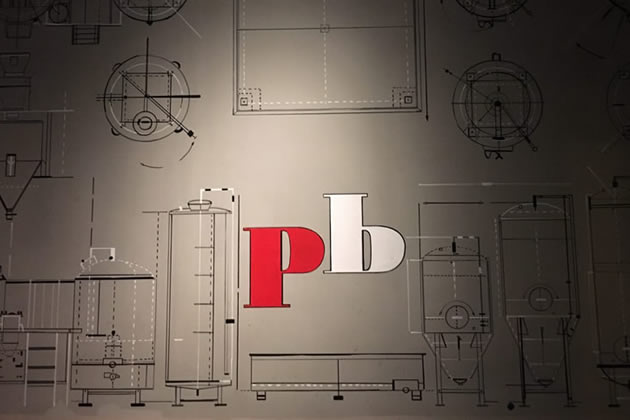 "It's water, not murder." Those are the words that greet you entering the taproom of Ossining's all-NY-sourced-ingredient brewery, named after the creek ("kill," in Dutch) that runs through town. In playful homage to the maximum-security dwelling downriver, the brewery riffs on its name with open acknowledgement of a town as complicated as the human condition; beers have names like Night Watchman Stout, Killer Cream Ale and The Hops Have Eyes IPA. Light fare (also locally-sourced) is offered during Wednesday-Sunday opening hours, and for more something more substantial you're welcome to order in from nearby restaurants and enjoy it in the taproom. It's a family atmosphere, and after speaking with Matt Curtin the brewer, their mission was clear-: it's about producing a good product made from good ingredients in an environment that feels natural. Not in the mood for hop inspired libation? They also serve locally made wines and spirits.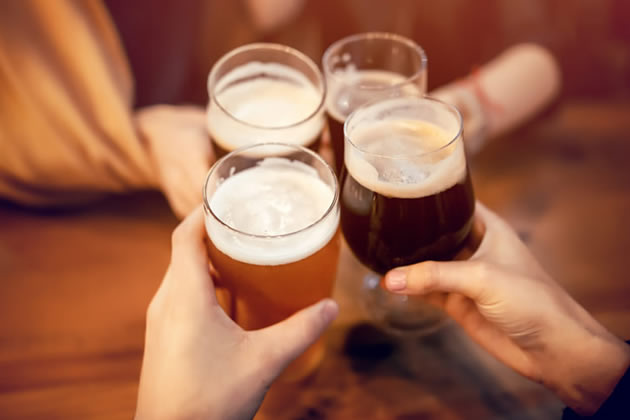 The one that started it all. Opened in 2005, Captain Lawrence was Westchester's first craft brewery, and the one that changed my entire notion of small-batch brews. Bored by big-box beers and grossed out by the artisanal options sold in stores, I'd become a wine drinker until, at a chain restaurant in Poughkeepsie, I tried an ice-cold pint of pure deliciousness: Captain Lawrence Freshchester (the brewery's signature pale ale). What was this doing at a Buffalo Wild Wings in the company of Coors Light and Budweiser? Where did it come from? How do I get more? Sure enough, Captain Lawrence had then recently expanded distribution, and it was easy to get growler fills at local beer distributors across Westchester, Putnam, Connecticut and New Jersey. You can now find the Captain at most supermarkets, but the real experience is the taproom in Elmsford on a Friday night. Die-hard beer enthusiasts come from all over to sample sours and wild ales, which don't make it far from the brewery.