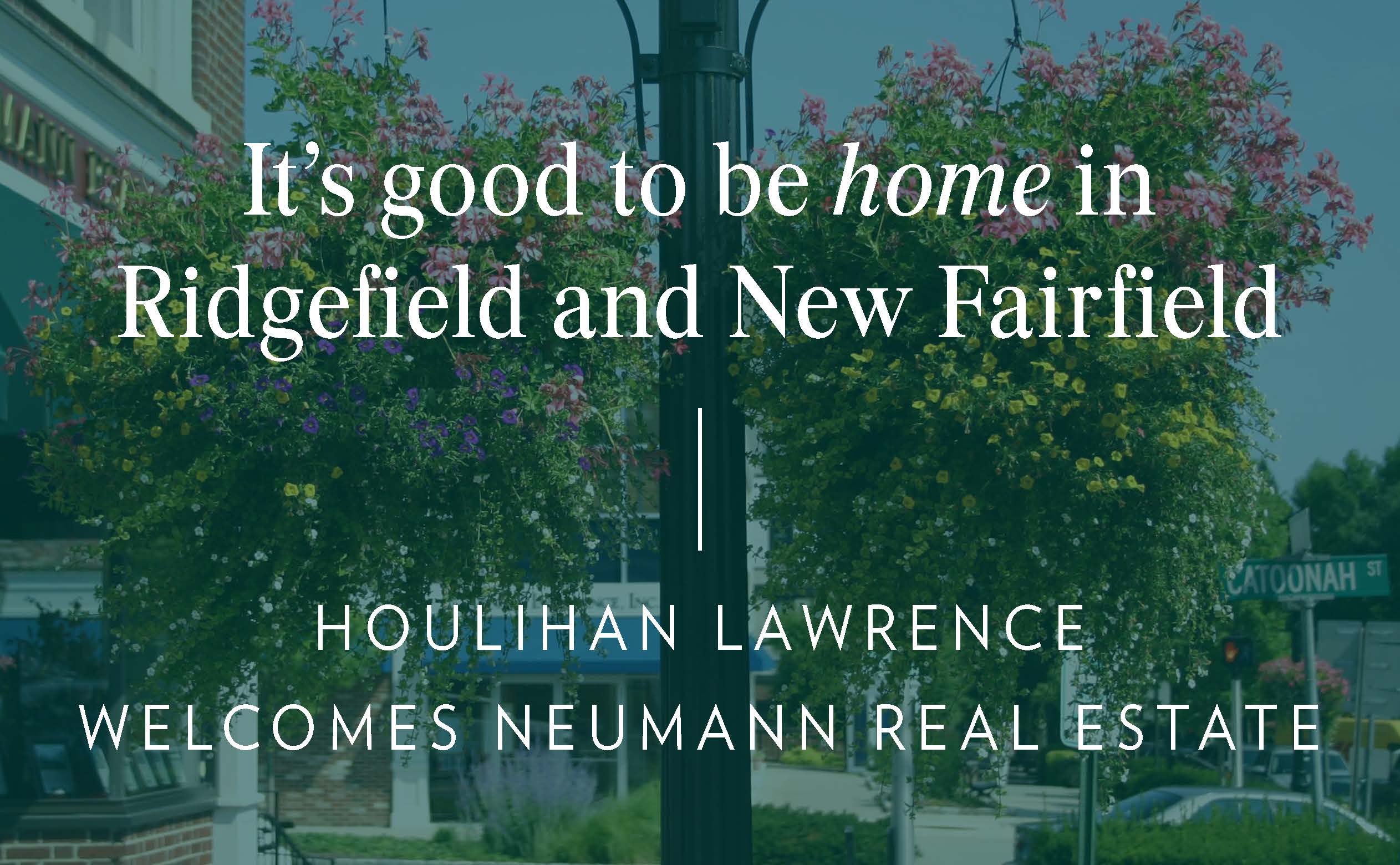 Houlihan Lawrence is pleased to announce its continued expansion in Connecticut with the acquisition of Neumann Real Estate, the leading brokerage in Ridgefield and New Fairfield.
Like Houlihan Lawrence, with roots dating back to 1888, Neumann has been a family-owned and operated real estate brokerage for over 50 years. Founded in 1969 by Harry and Lorraine Neumann, the company is led by the family's second generation – Chip, Russ, Jeff, Bob, and Shaylene Neumann – and, more recently, joined by members of the family's third generation.
"It was important for us to find a partner that fits our company culturally and shares the same values on how to service our clients. I truly believe that we found that partner in Houlihan Lawrence," said Russ Neumann. "It is a seamless combination for us, as the #1 brokerage in Ridgefield, to join Houlihan Lawrence as the #1 brokerage north of New York City," added Bob Neumann.
"I have long admired the Neumann family and the great company they've built. This partnership brings together two like-minded companies and we proudly welcome the team from Neumann into our family of over 1,450 agents," said Liz Nunan, President and CEO of Houlihan Lawrence. "We look forward to strengthening our footprint with offices in Ridgefield and New Fairfield to better serve our agents, clients, and communities."
Neumann Real Estate will operate as Houlihan Lawrence effective March 2nd, with the leadership team continuing as real estate agents serving the Ridgefield and New Fairfield communities.