Houlihan Lawrence Presents Second Annual Humanitarian Award to East Fishkill Agent Suzanne DeCosta
In recognition of the extraordinary volunteer contributions of its real estate agents and employees, Houlihan Lawrence presented its second Humanitarian Award at its companywide event on May 5, held at Sleepy Hollow Country Club.
Suzanne DeCosta was presented with the award in recognition of her exemplary service to her community. Suzanne's commitment to giving back is not limited to a single cause or organization. Suzanne selflessly lends her time and leadership to a myriad of causes benefiting community members in need.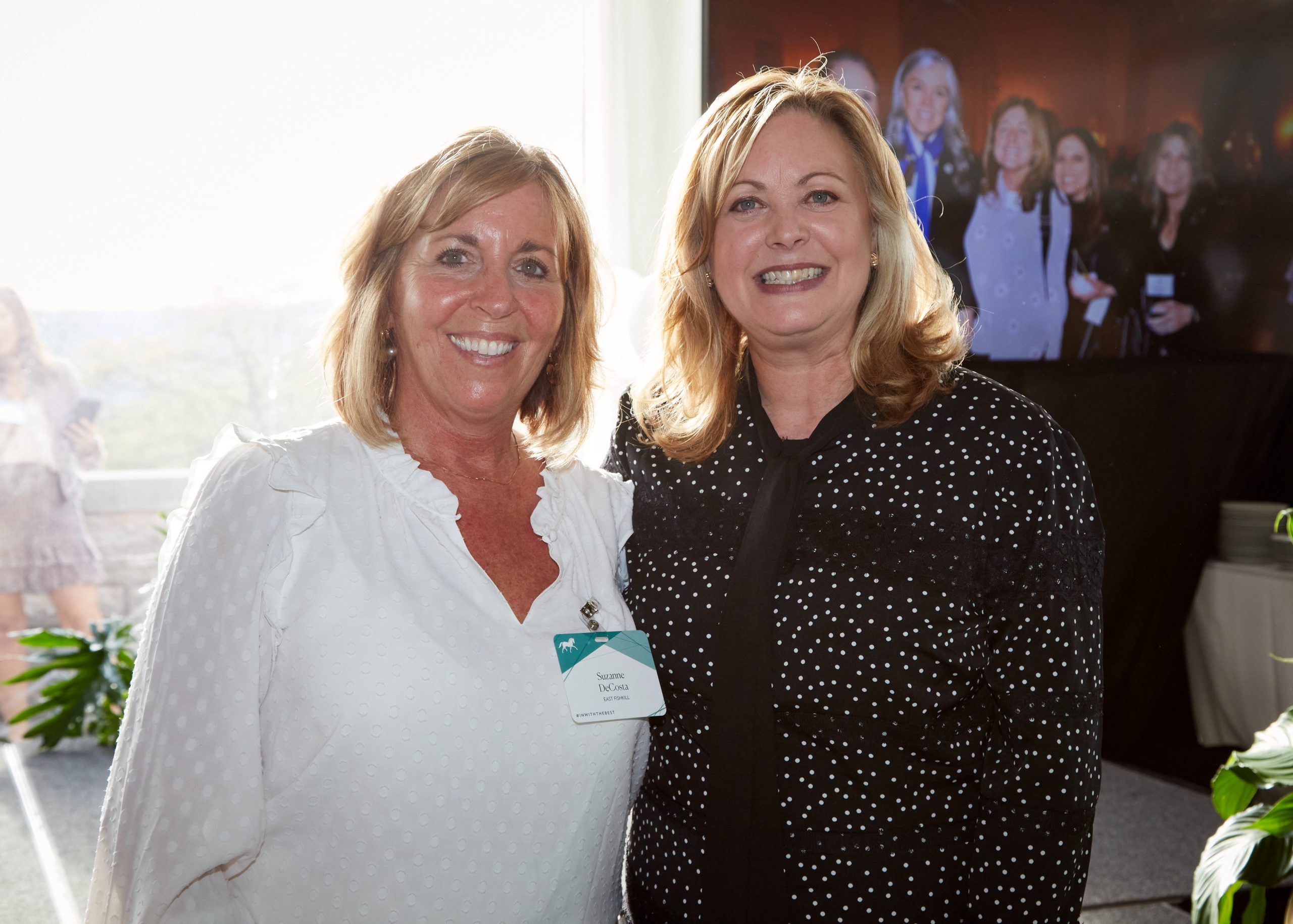 Much of Suzanne's work focuses on supporting those suffering from addiction, a cause close to her heart. Suzanne has donated countless hours to supporting Saint Christopher's Inn, a rehabilitation shelter for men with addiction. Suzanne also serves as a member of CAPE, the Council on Addiction Prevention of the Southern Dutchess Coalition for Drug Prevention.
The Houlihan Lawrence Humanitarian Award recognizes someone who has made an extraordinary impact through volunteer work or fundraising efforts on the local, national or global stage.
"This award recognizes and encourages the great work of our many agents and employees who donate their time and talents,'' said Liz Nunan, President & CEO of Houlihan Lawrence. "When we asked for nominations for this year's award, we received many heartfelt stories. We are so lucky to have a company filled with big hearts who put the needs of others ahead of their own."
In addition to Suzanne's support of those with addiction, she avidly supports the Miles of Hope Breast Cancer Foundation and the American Heart Association. Suzanne is also an organizer of countless community initiatives, including the John Jay High School Operation Santa, the Semper Fi Parents of the Hudson Valley, and the John Jay Leaf Raking for Senior Citizens.
"It is an honor to present this year's Humanitarian Award to Suzanne and I am so proud to call her a member of our Houlihan Lawrence family," said Nunan.
DeCosta is a sales associate in Houlihan Lawrence's East Fishkill brokerage. Not only is she a wife, mother, sister and friend to many but she's a top-producing real estate professional, and an avid community ambassador.
"It is with great pride to accept this award on behalf of my family. Houlihan Lawrence's recognition of community service and their donation to the Saint Christopher's Inn will help so many who are on the journey of rehabilitating from addiction," said DeCosta. "I love being a part of this company and their support of the advancement and betterment of our communities."