Each home deserves to look its best.  Regardless of market conditions or location, statistics show that a properly staged home is more likely to sell faster and for top dollar.
In my 18+ years of selling real estate I have experienced again and again that even basic staging is likely to improve a home's resale value. Here, I'm sharing what home staging actually means, and some tips and tricks for properly staging your home.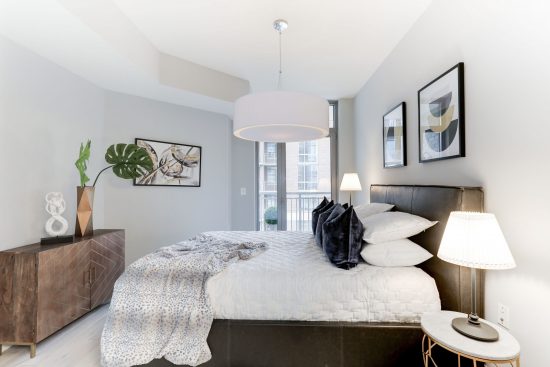 Home Staging Versus Interior Decorating
An important note about home staging. Staging is NOT decorating. In fact, it's the opposite. Interior design is personalizing and staging is de-personalizing.
Staging is about appealing to a broad range of potential buyers. Its purpose is to showcase and sell the space. During the process of staging, you emotionally detach from the house. Neutral colors and less is more.  De-personalize, de-clutter, de-everything. It's all about ROSI – Return on Staging Investment.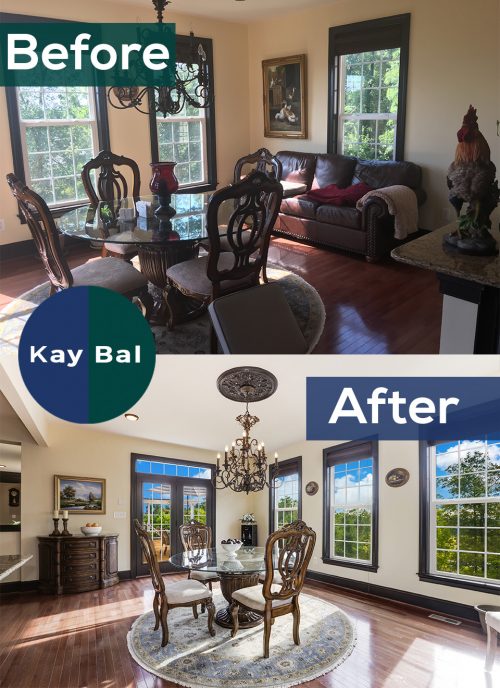 Basic Staging to Get Your Home Photo Ready
Exterior: Curb appeal is king! Cars, trash cans, hoses, etc. should not be visible in front of the home or in the driveway.  Clean curb appeal, patio furniture arranged neatly, and a neat front entrance are critical to making a good first impression.
Interior: Remove any excess furniture or décor, even if it looks nice.  The goal is to show as much open space as possible. When potential buyers are touring the home, they should be able to walk through easily without bumping into excess furniture and floor décor items.  Furniture should be placed to make the room more open and inviting.  Remove any personal effects that indicate who lives in the home (think family photos) and what sports or political affiliations they may have. A neutral home interior is key.
Bedrooms: Beds should be neatly made, preferably in neutral linens to not be distracting. Make sure items stored under-bed are not visible in photos.
Bathrooms: Cleanliness is key! A clean shower curtain, towels, counters, and tubs are best for photos, with no soaps or shampoos visible. Remove bath mats, unless they will enhance the picture. Hide the trash can. Counters can be styled with 1-3 pieces, such as a small plant, candle or something else while keeping in mind who the future buyer may be.
Walls: Less on the walls is more. Ensure any wall hangings complement the home type.
Closets: A neat and tidy closet is best. Ensure the closet is not overflowing, and clothes are neatly arranged. A half-full closet that indicates plenty of room for storage is ideal.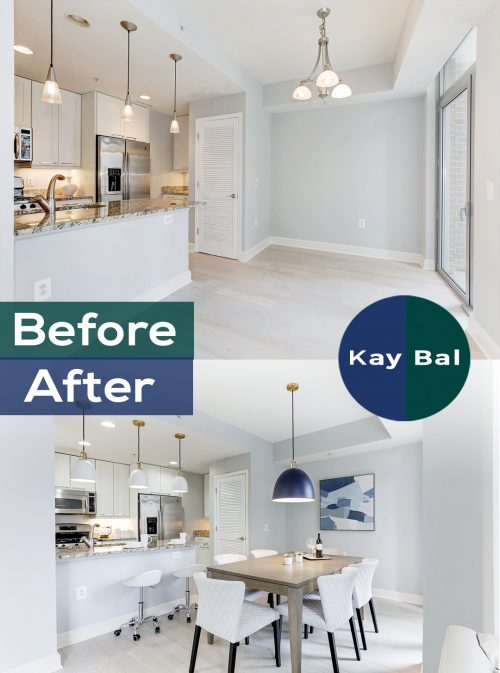 The Benefits of Professional Home Staging
Professional staging can help market your home to a broader set of buyers through the 3 R's: Rearrange, Refresh and Redesign.
Home staging doesn't have to require a big investment and a total overhaul.  Many times, a professional stager is able to work with what the seller has and make some minor changes. By simply rearranging and adding a few small accessories, a big impact can be accomplished. Staging your home with items you already have is one of the most economical ways to make it more appealing to buyers.
If a home is vacant, staging is even more crucial. Without furnishings, potential buyers can struggle to visualize how the space will work for them. A professional stager can assist with properly staging your home, helping buyers make an emotional connection and envision themselves living there.
If you are considering putting your home on the market, partnering with a professional stager can help maximize your home's appeal.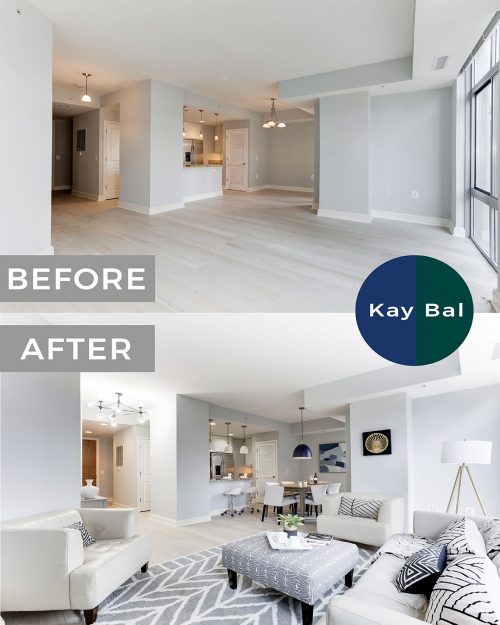 About Kay Bal
Kay Bal is a licensed real estate sales person and an accredited home stager, with over 18 years of experience. In addition to her successful real estate career, Kay is the founder of Lux Home Staging where she helps sellers maximize their home's resale value through customized staging solutions. To learn more, visit https://luxhomestaging.com.