North of NYC is ripe with historic properties that, with the right vision, can be transformed into your dream home. Just ask Westchester local Jody Rosen.  
After building and gut-renovating numerous homes, most recently two Westchester estates, one in Bedford and the other in North Salem, Jody is an expert renovator known for applying her unique vision to create one of a kind homes.
I've had the pleasure of calling Jody my client and friend for years and have seen her home renovation magic first hand. I sat down with Jody to talk about her tips for designing a dream home renovation, from demolition day to the final reveal. Read on for Jody's can't miss advice.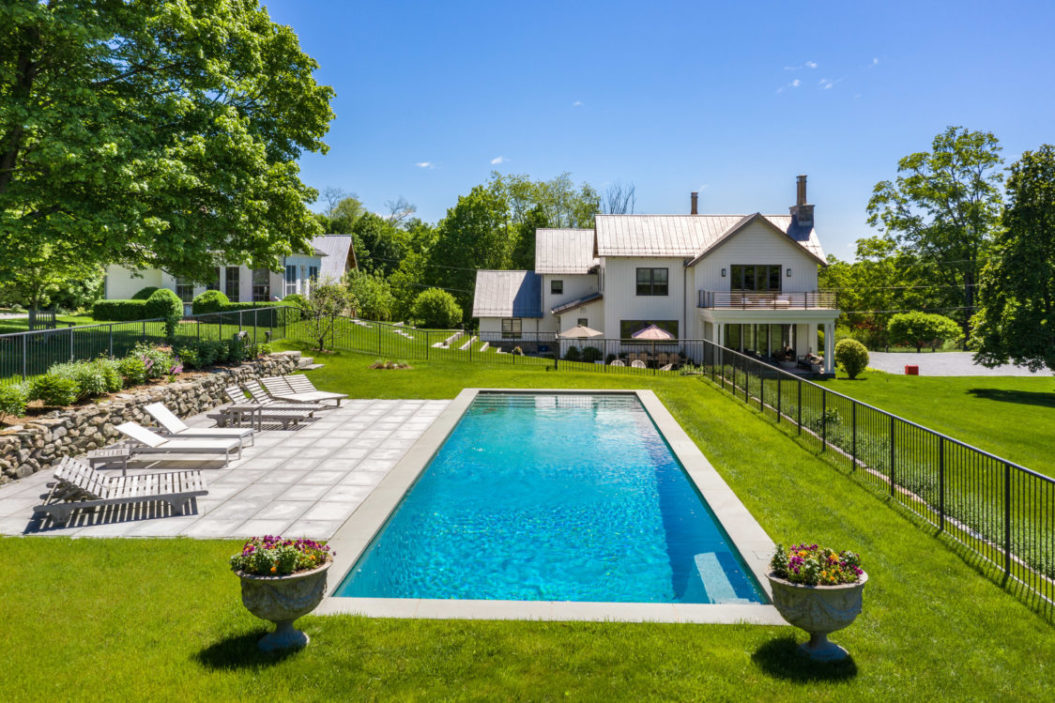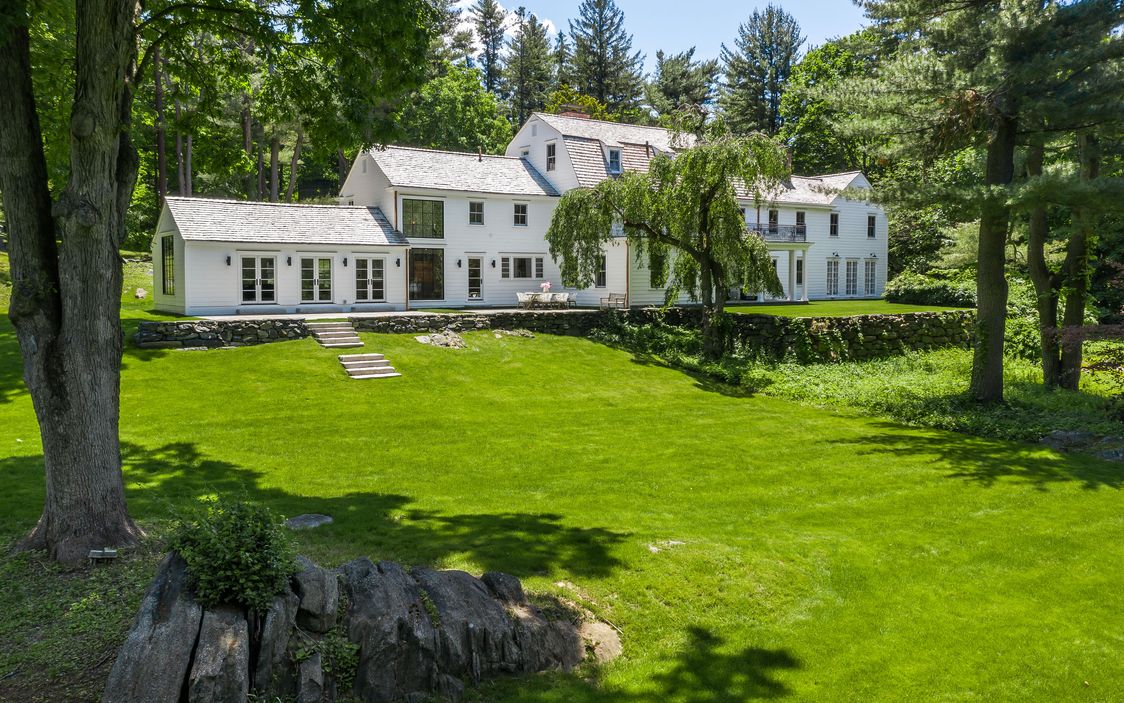 Relationship Goals
Key to a successful home overhaul is partnering with an architect who understands your vision and will help bring it to life. Jody credits her home renovation success to her close partnership with Bedford-based architect Teo Siguenza. In Teo, Jody found a true partner saying "I respect his talent, his taste, his aesthetic. And he respects mine. It is a truly collaborative relationship, years in the making."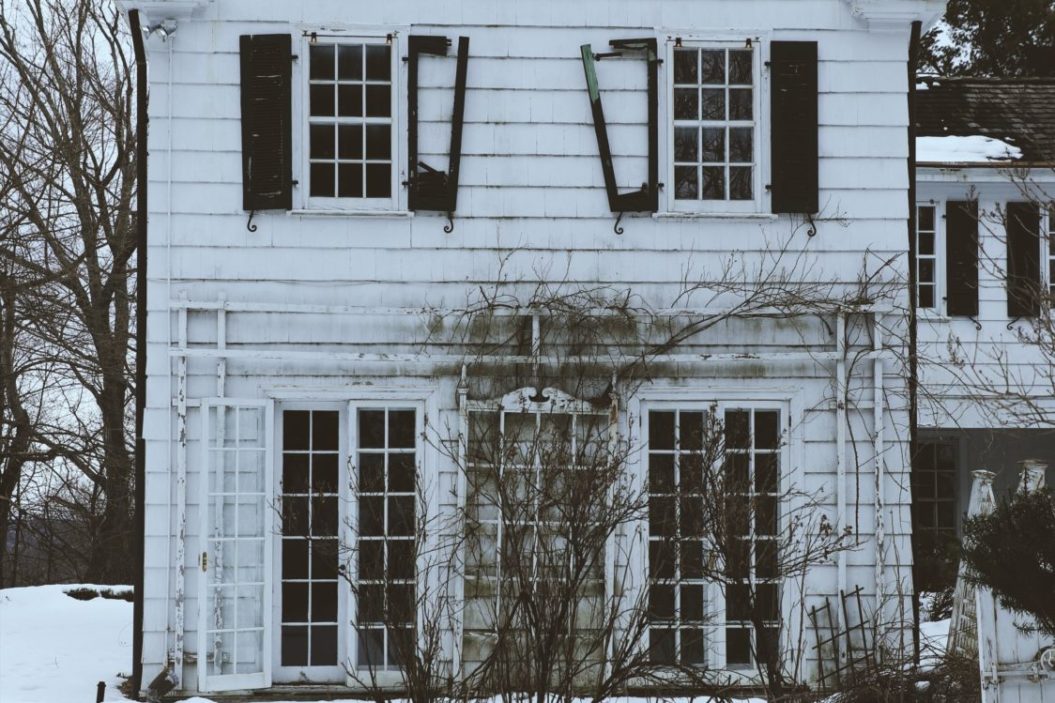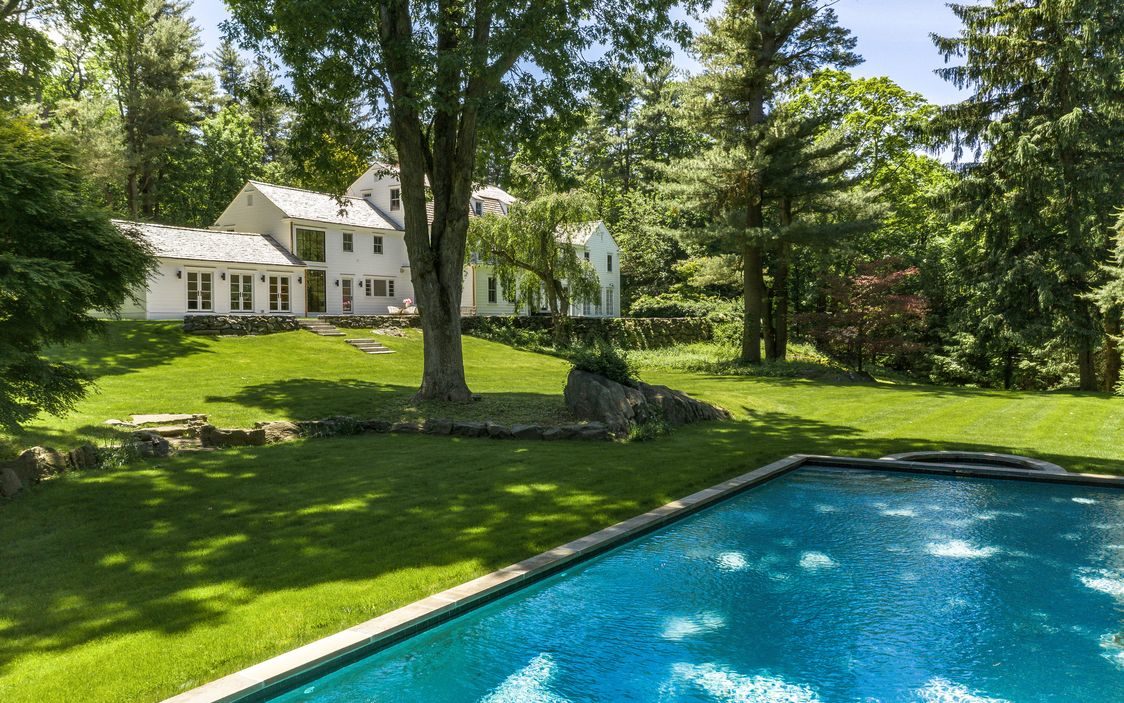 Perfect Vision
All of Jody's home renovations start with a vision, grounded in her family's lifestyle. Having a clear vision, and sticking with it throughout the entire renovation process, ensured the end result was always somewhere Jody and her family were excited to call home.
In her North Salem home, Jody focused on her children's busy schedules that frequently make her home a revolving door. Jody had a great room built to accommodate an overflow of her children's friends. Custom cabinetry cleverly tuck away queen-size Murphy beds, and daybeds ensure every sleepover is a comfortable affair, without sacrificing the room's style. The home's original timber beams add interest, while incorporating the home's history into the modern design.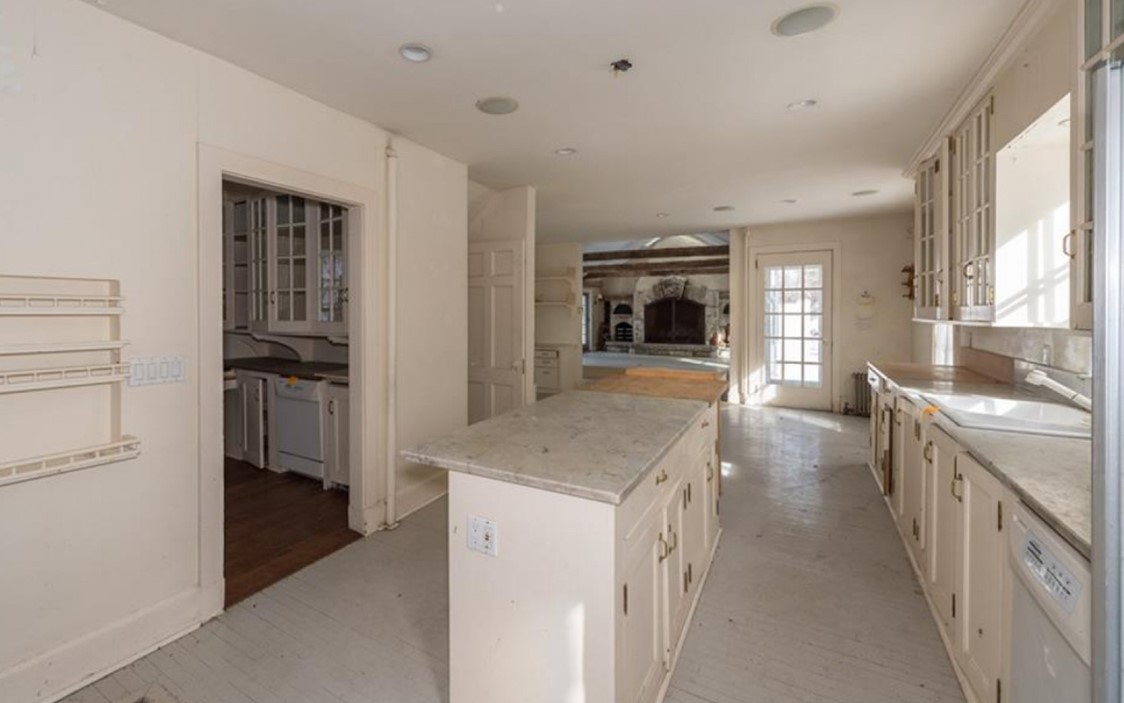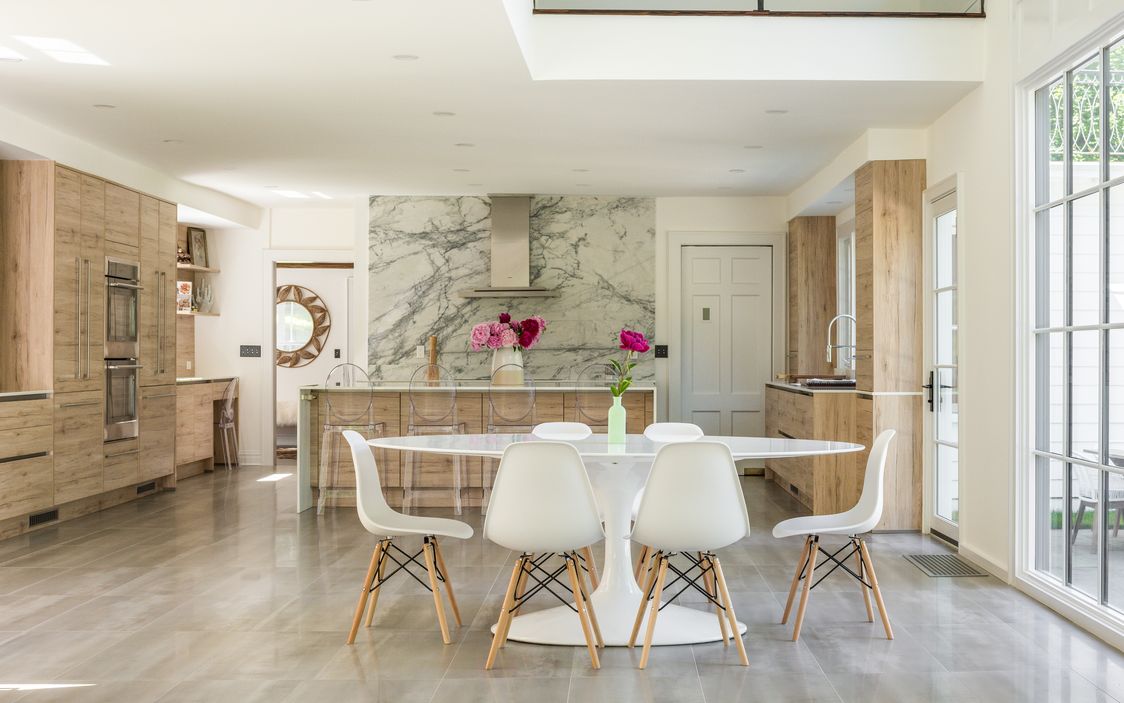 Something Old, Something New
In her renovations, Jody always strives to strike a balance between old and new, maintaining the integrity of the home while marrying it with a new, modern feeling.
In the Bedford home, Jody led a gut renovation and opened every wall in the house. But she knew what to keep, opting to leave the bones of the dining room and living room as is because she loved the old trim and wanted it to remain a focal point grounding the home's history.
More recently in the North Salem renovation, Jody leveled the old house, keeping the foundation to build a modern-barn-inspired home with history. But one of the major renovations to the North Salem home took place outside. Tommy Alfredo of Alfredo LDC re-landscaped the property using plants salvaged from the original grounds – boxwoods, fruit trees, and Privets cultivated by the home's former owner, celebrated horticulturalist Page Dickey – and created a terraced wall with graduated vintage Hartford curbing steps that lead to the updated pool house.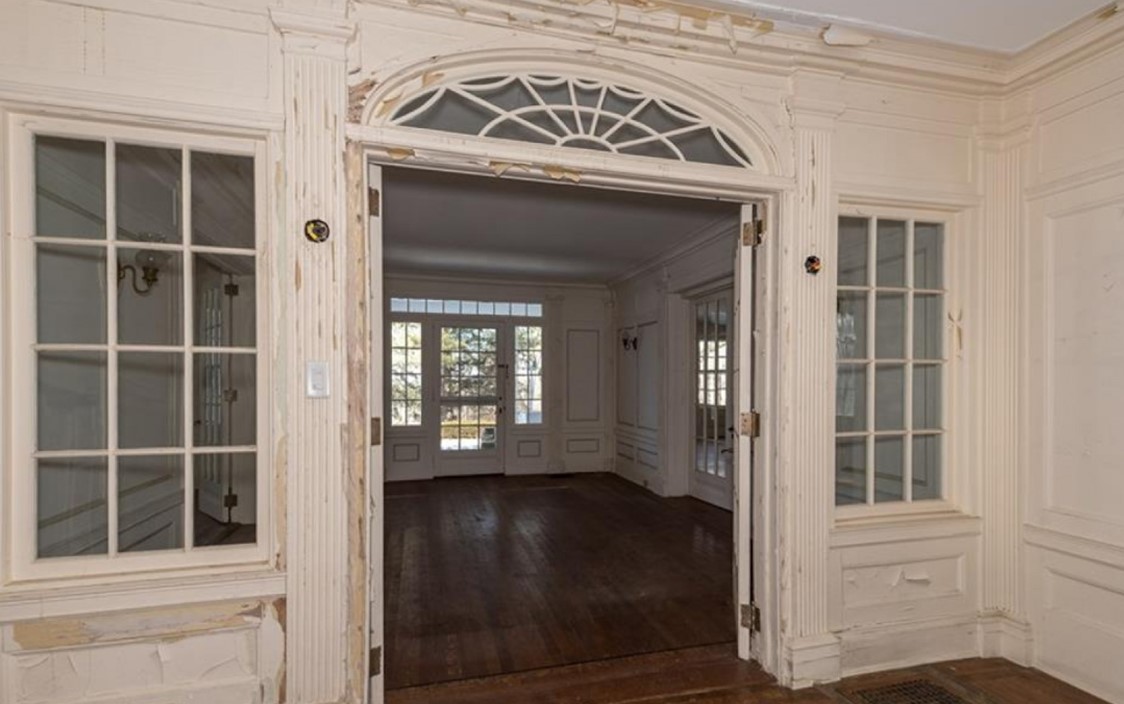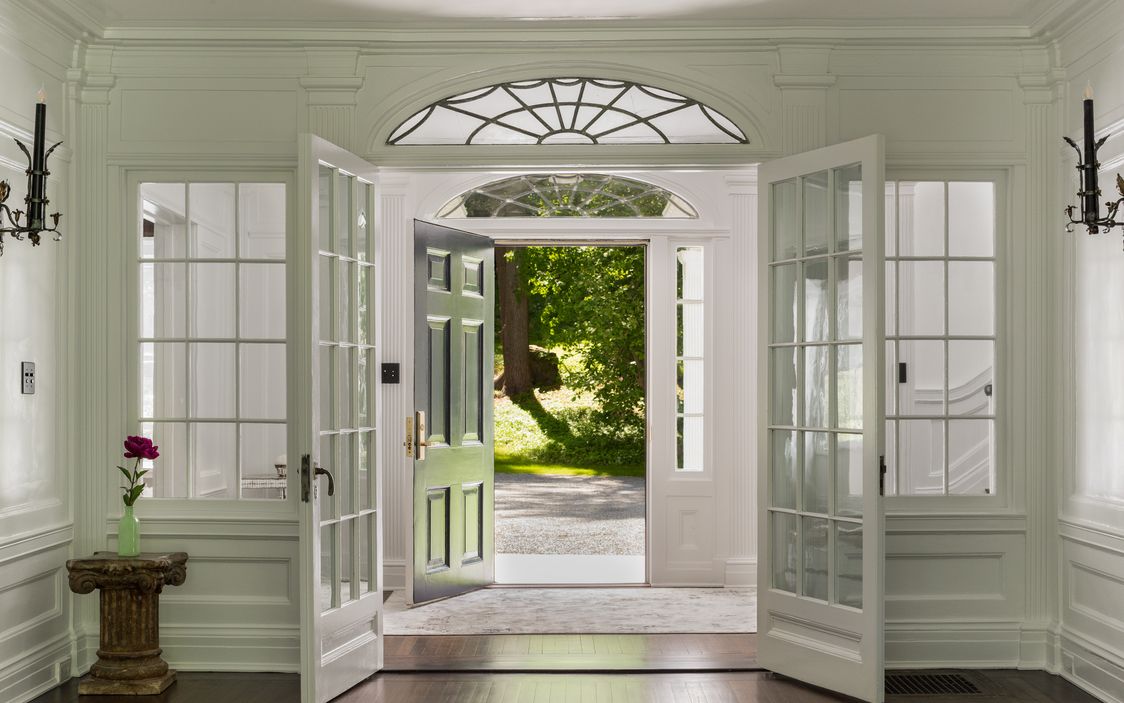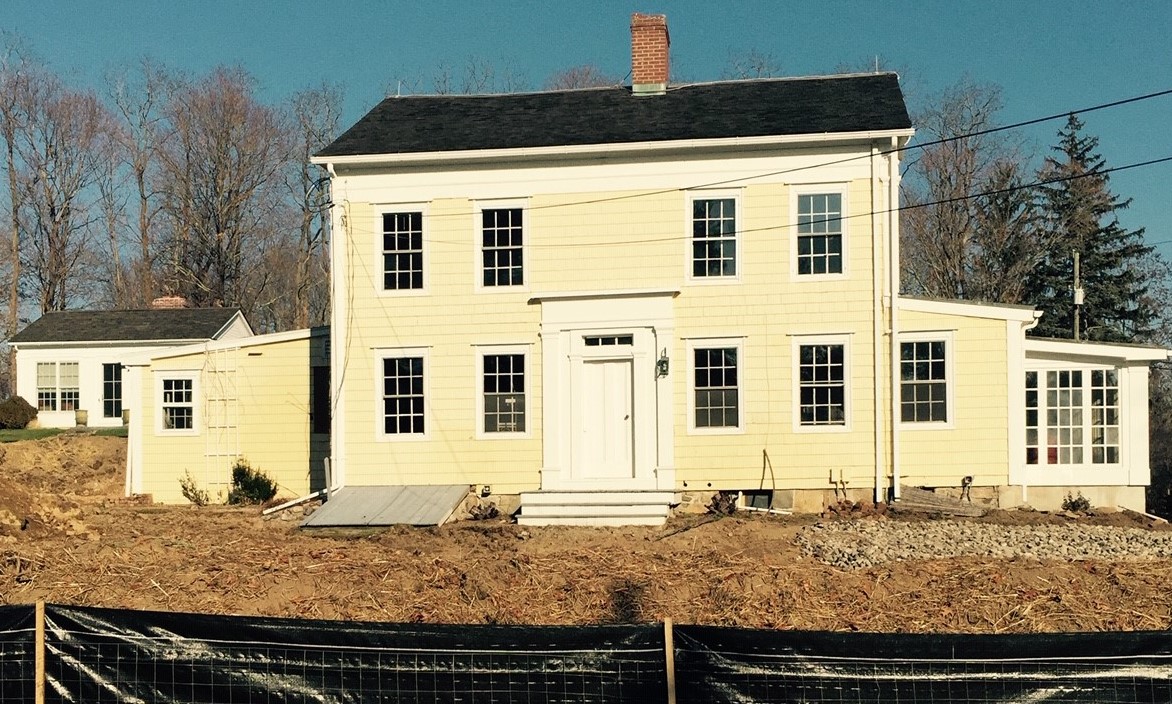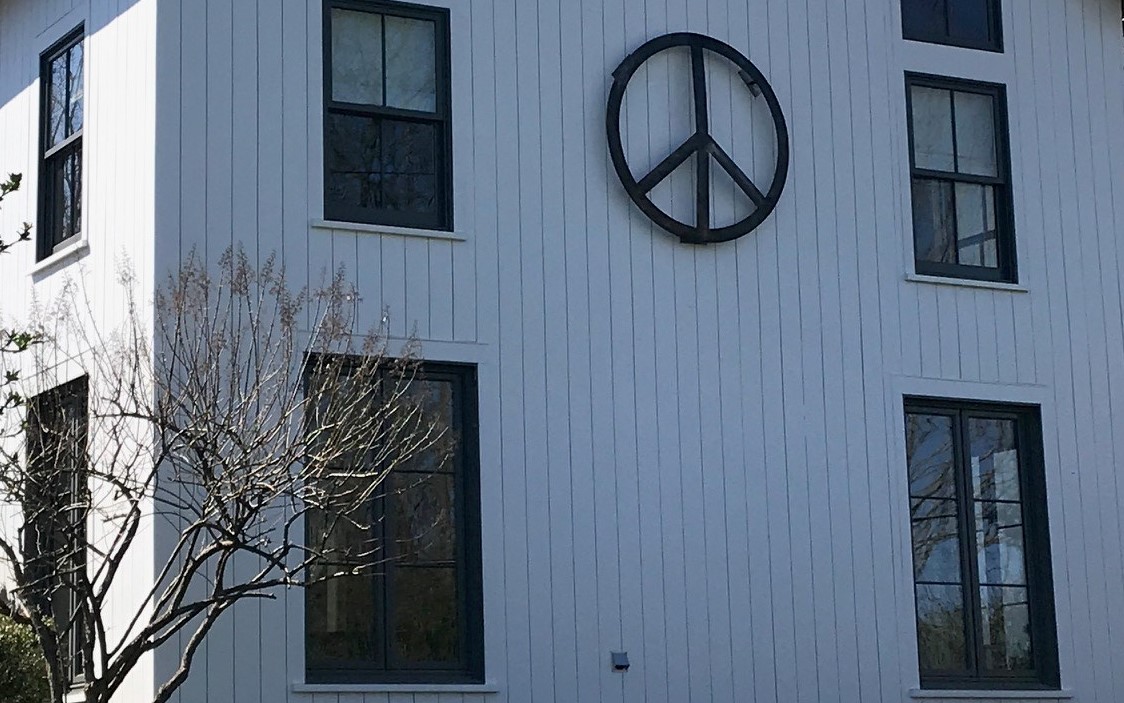 Location, Location, Location
When first viewing the North Salem estate, the main 1800s house was far too small for Jody's large family. But she fell in love with the property and location – nearly 3 acres with an unobstructed western view perfect for catching sunsets.
"It was the property and the sunsets that really spoke to me," says Jody. "The house backs up to the open land so, even though the property isn't quite three acres, it feels like 50."
Like all good love stories, with hard work comes a happy ending. Working with her architect, Jody overhauled the space to better fit her family's needs by increasing the footprint,  rearranging the floor plan and reimagining the property's layout to create a more open flow, while maintaining the home's heritage by incorporating its original antique framing. No small feat, but the result is perfection for Jody's family.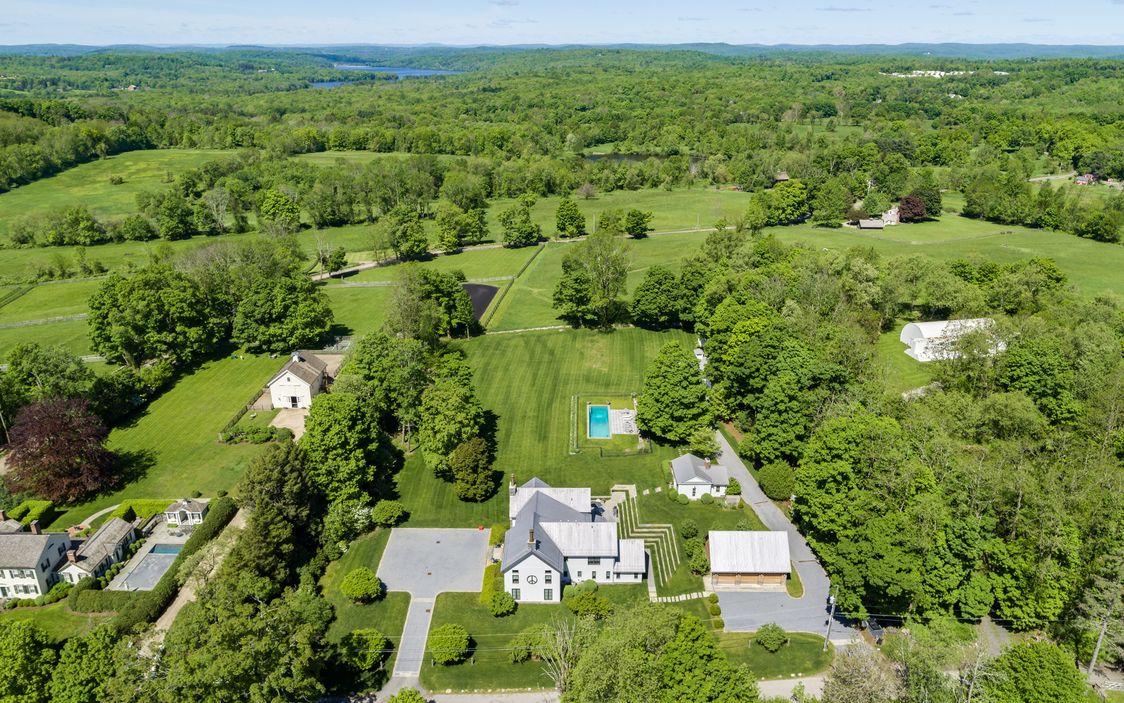 Be Your Guest
While undergoing the enormous renovation of the North Salem estate, Jody and her brood of 4 children use the property's guest cottage as a home base. This helped her stay close to the renovation and feel at home long before the finished product was ready.
Jody's family also experienced the renovation of the Bedford property first hand, making the process a family affair that helped inform the ultimate design. Including the kids in the design process helped create a personal connection to the home for each of them, and wouldn't have been possible if the project was managed from a distance.
Finding a way to keep your family happy, comfortable and connected during a major home-overhaul is important to enjoying the renovation process, not just surviving it.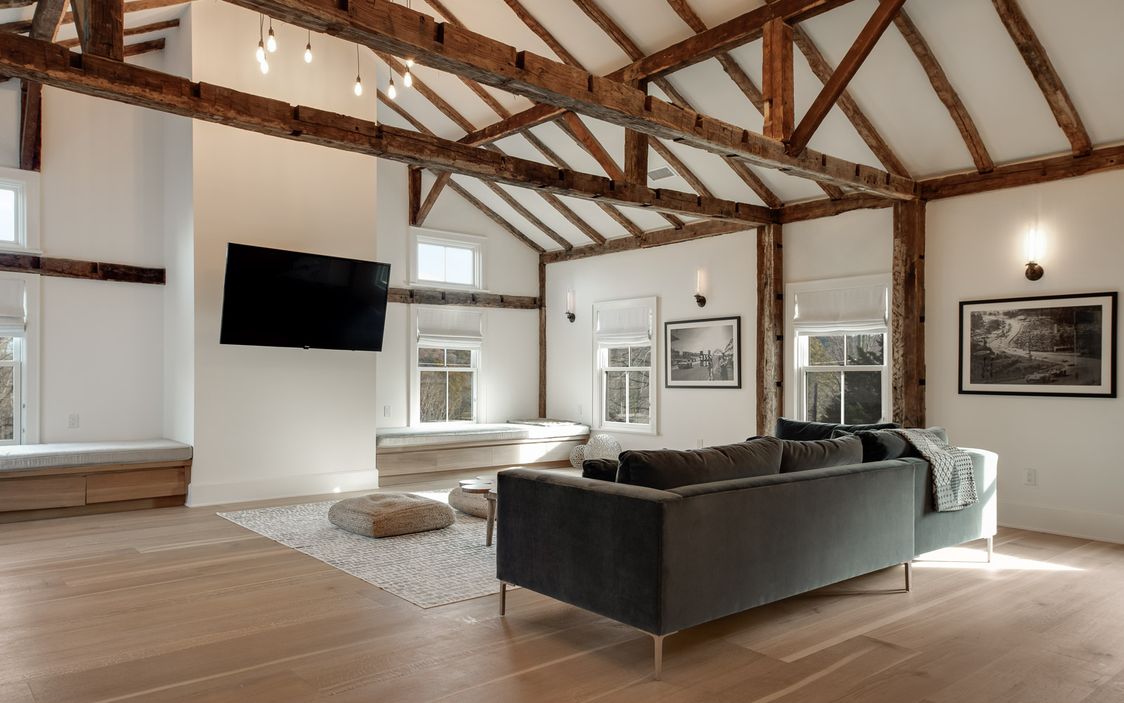 Support Local
For both renovations, Jody partnered with leading contractors and artisans to execute her vision. And whenever possible, Jody shopped local.
For the floors in her North Salem home, woodworker John Voll of Custom Classic Hardwood Floors (Tivoli, NY) crafted rift-sawn white oak floors in a chevron pattern. A dramatic wood and steel staircase handcrafted by Stillwell Stairs (Golden's Bridge, NY) and Patrick Kellher of Greenside Metalworks creates a dramatic effect leading to up the second floor.
In the kitchen, custom lighting from Avant Garden (Pound Ridge, NY), counters from Marble America (New Rochelle, NY) and cabinetry by Leicht Kitchens (Mount Kisco, NY) achieved the level of precise detail Jody needed in her workspace.
On the home's Eastern façade, a giant peace sign custom made by Startup Steel (Pound Ridge, NY) creates a unique focal point and welcomes guests and neighbors.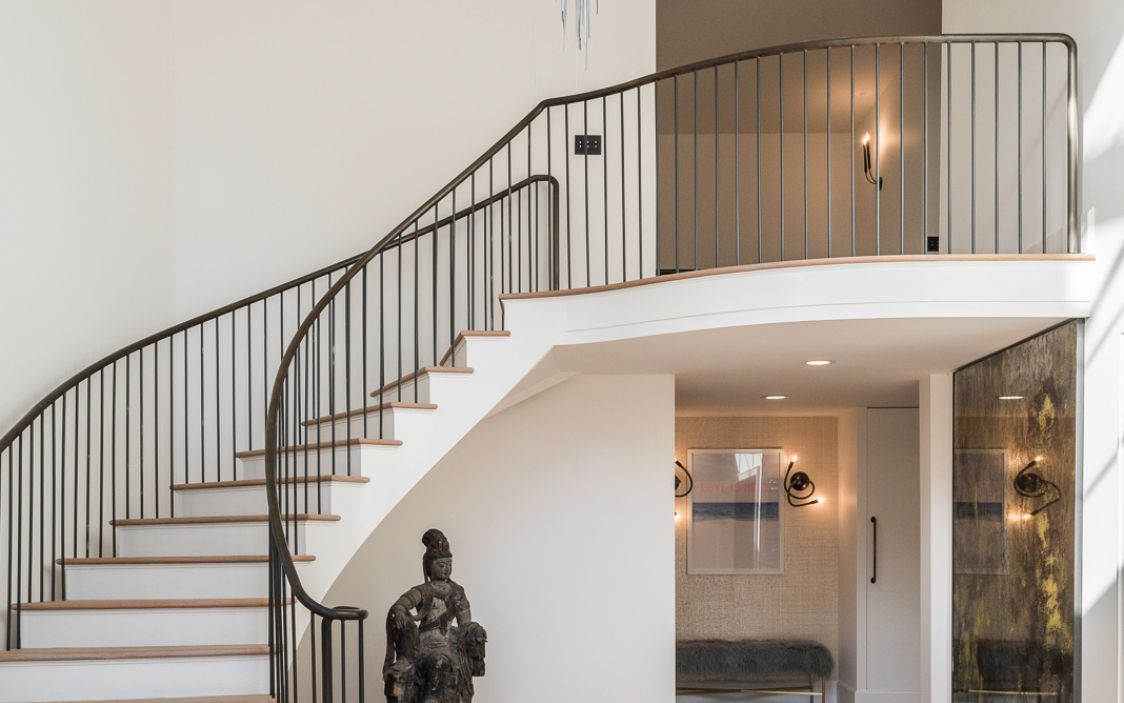 Shifting Style
Let your taste evolve. In the North Salem renovation, Jody embraced how her personal style had changed and opted for a more minimal, open design than her previous homes. A pallet of gray, white and calming, earth tones grounded the entire renovation helping Jody select the fit and finishings that transformed the space to meet her current style.
And the neutral pallet allows Jody to add pops of color, like her favorite pink hue, to adapt to her ever-changing aesthetic and warm up the space.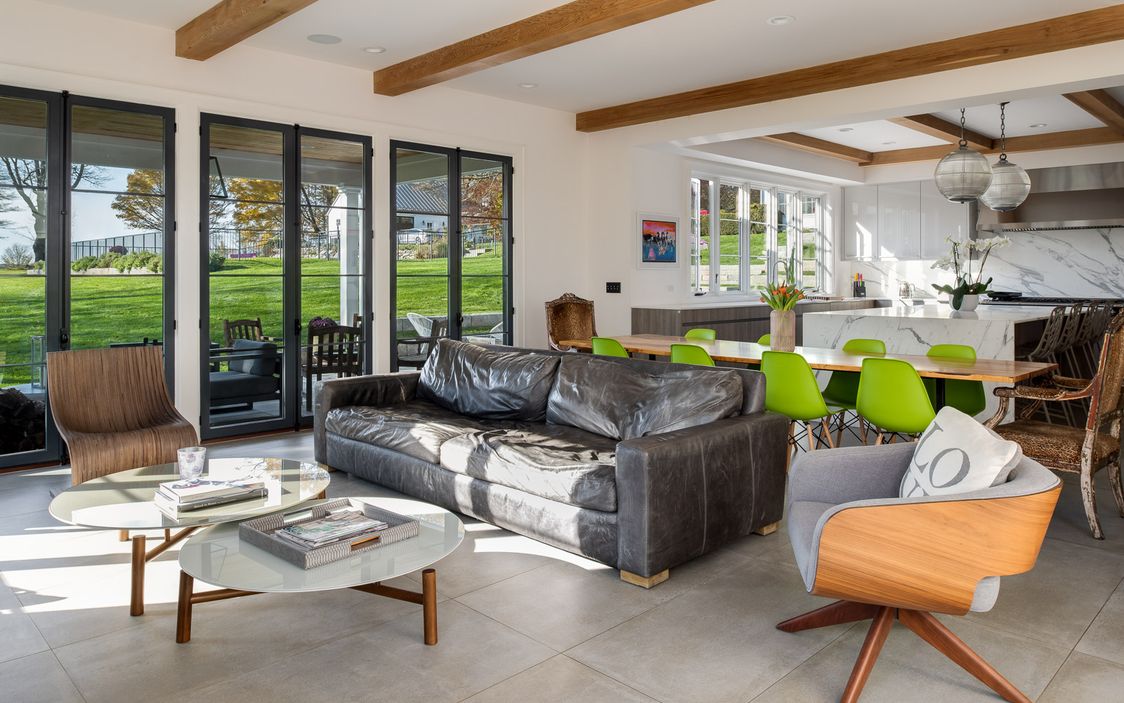 Trust Your Gut
Jody's decorating strategy is "there is no strategy." Throughout her multiple home renovations, Jody trusted when she saw something she liked, she'd find a place for it. Each renovation has presented its own challenges, which Jody and her team met with gusto.
When it came to the design of the North Salem home, Jody says, "There are many important and exciting design elements and pieces in this house, but I allowed them to stand on their own. It was a much more organic type of project than I have done before. It's like finally being comfortable in your own skin."
But Jody realizes home renovation and design may not be in everyone's blood. So after years of experience and knowledge learned, Jody is starting her very own design business, Pink Cloud Design. In her new endeavor, Jody will take her passion for home design and help clients make their spaces beautiful and functional for their lifestyle.