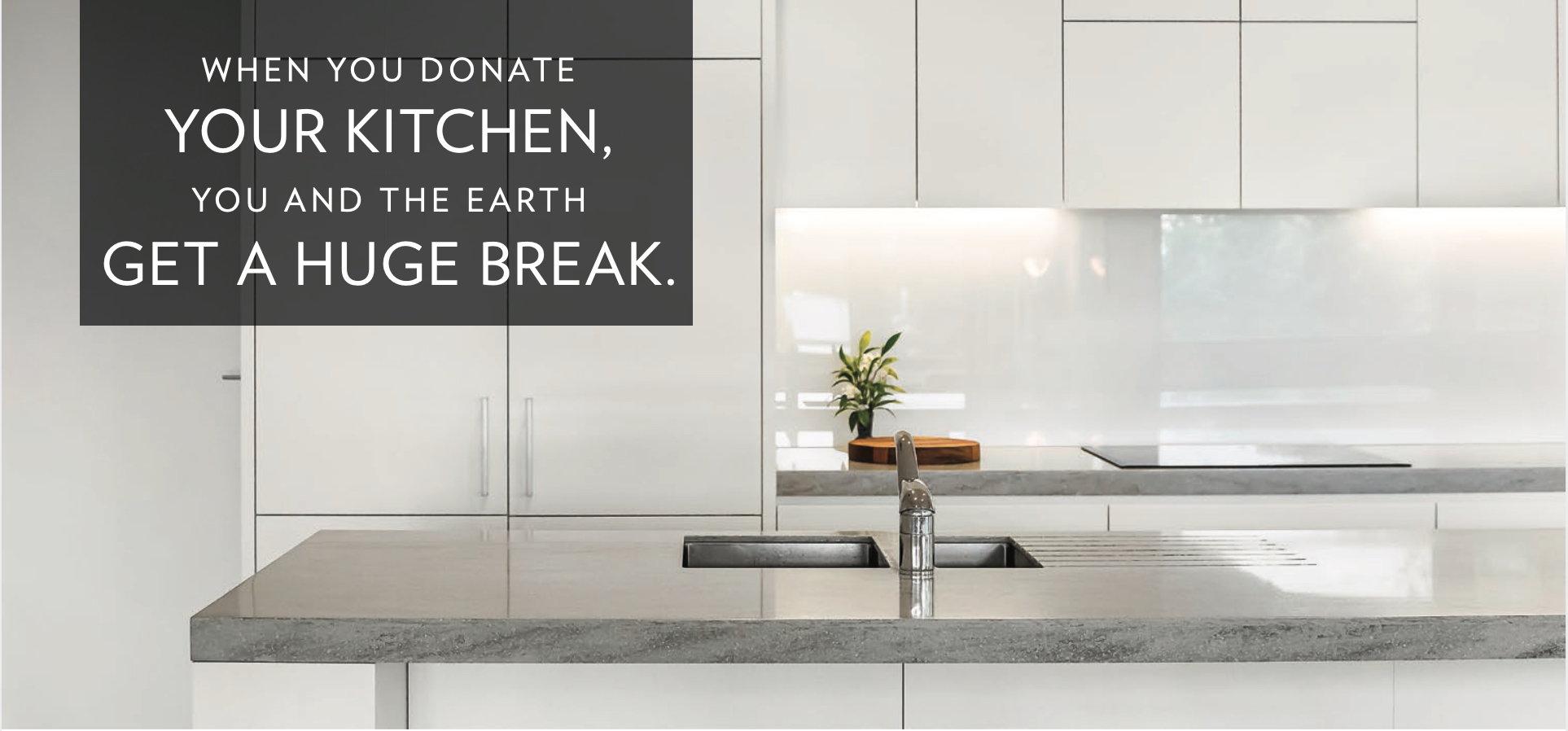 Imagine if you could renovate your kitchen or bathroom at a significant savings? Whether your dream home doesn't have your "dream kitchen" or you are trying to get top dollar to sell your home, you need to know about Renovation Angel.
Here, Houlihan Lawrence Realtors MK O'Shaughnessy, Bronxville Brokerage, Cindy Schwall, Scarsdale Brokerage and Julie Lowe, Greenwich Brokerage speak with Jen Padovani, Chief Marketing Officer, and Steve Feldman, founder, of Renovation Angel about their unique organization that helps homeowners "Renovate Responsibly" while providing tax savings to the homeowners.

JL: Steve, tell me about how Renovation Angel got started.
SF: I started Renovation Angel because I wanted to "give back" after my life was given back to me. I was a teenage drug and alcohol abuser raised in Poughkeepsie, New York and suffered two bouts of serious suicidal depression before I got my recovery.
I was in the radio business for 18 years, winding up as the Senior Marketing Manager for two Clear Channel Providence, RI radio stations (WWRX-FM and B101). My recovery happened in the middle of my radio career – five years later WWRX-FM became America's first independent "Imus in the Morning" syndicated station. My radio sales flourished and I earned enough money in the next four years to start giving back.
I left radio in 1998 to pursue fundraising for addiction recovery outreach projects. In my first year I had meetings with foundations and philanthropists in Beverly Hills, San Francisco, San Antonio, West Palm Beach, Golden, CO, etc., etc. The results – travel expenses $20,000 – funds raised $7,500.
CS: So where did the idea for Renovation Angel come about?
SF: Shortly after the 2001 Wall Street crash, I saw a "Demolition in Progress" sign at the former residence of Farah Pahlavi, the Last Empress of Iran, who had lived in a 10,000 square foot Rockefeller Mansion. The gates were open, so I drove up. The house was gone.  So I had an idea.  Why not start a demolition donation program and earn the money rather than ask for it?
The idea turned into a pilot project resulting in a Greenwich Time feature article in the October 2001 real estate section. 36 people responded. Over the next four years the program grew through word-of-mouth from high-end architects , builders and kitchen designers.
MKO: Tell us about Renovation Angel today.
SF: Renovation Angel is a 501(C)3 Non-Profit organization that recycles and repurposes kitchens, fixtures and furniture and keeps them out of landfills, all while giving you a tax deduction. The mission of Renovation Angel is to reduce landfill waste, create new recycling jobs by repurposing existing interiors.
CS: Jen, how did you get involved with Renovation Angel?
JP: I worked with Renovation Angel when I was renovating my own kitchen last year and was blown away by the experience. After experiencing the luxury recycling process firsthand, I wanted to get involved. I joined the company as Chief Marketing Officer in July 2020 and am thrilled to help continue the luxury recycling momentum!
JL: What is the benefit of using Renovation Angel?
JP: Renovation Angel makes the home renovation process equitable. It's good for the earth, it's great for homeowners, and it's fantastic for re-sale shoppers who want to enjoy luxury fixtures and furnishings at 40-80% off the list price. Renovation Angel offers a significant tax deduction, free white-glove removal, and no disposal costs.
MKO: How does Renovation Angel work?
JP: Simply send me a link to your listing or pictures of the kitchen or bath you are planning to renovate. Renovation Angel will complete an inspection and provide a "NetValue Estimate" which shows your estimated tax and removal savings. On demolition day, our free, professional, insured white glove removal, pack and transport is completed in one day. Once demo is complete, you receive paperwork providing a full tax deduction. You feel great you kept your kitchen and furniture out of landfills, and recycled them for good.
JL: What are the 3 Ds and 3 Rs?
JP: We want to avoid the three Ds. Dumpster, simply throwing your old kitchen away. Devalue, someone taking your old kitchen off your hands, and you get nothing for it. And disappear, when a client pays for demo and their old kitchen simply disappears with someone else making money from it. What we want to do replace the three Ds with the three Rs. is Reduce, Recyle and Reprupose.
MKO: How does Renovation Angel repurpose old kitchens and fixtures?
JP: Certified Pre-Owned kitchen is Renovation Angel's seal of approval for brand, quality, and condition. As the nation's industry leader of kitchen recycling, we offer consumers from coast to coast the opportunity of purchasing a pre-owned kitchen. Our kitchens are evaluated in person by our experienced team of inspectors to catalog the brands, details, conditions, and measurements. If a kitchen does not meet our high-quality standards, we do not sell it!
CS: What impact has Renovation Angel had so far?
SF: At Renovation Angel our charitable mission is simple. Number one, reduce landfill waste through kitchen recycling. We have kept over 42 million pounds out of landfills from over 7300 kitchens since 2005. Second, we're also creating recycling jobs. We've created over $26 million dollars in recycling jobs; that's everyone from the crews removing the kitchen, to the warehouse to all the logistics and project management staff. Lastly, we are encouraging the repurposing of kitchens and interiors.
MKO: How does recycled luxury support charitable effots?
JP: At Renovation Angel, we don't fundraise. Our funding comes from selling repurposed kitchens and interiors and using the proceeds to support high-quality non-profits. Proceeds earned from selling recycled luxury create support for innovative and life-changing outreach programs in the areas of youth-at-risk, addiction recovery, job creation, and social entrepreneurship.