Home has taken on a new meaning for many of us during these unprecedented times. Our homes have become offices, classrooms, and gyms, a private space that have protected and nurtured us for many months. 
With a fresh new perspective and appreciation for home, people have taken time to reimagine their space…both the functionality and the design. Now is a great time to incorporate wellness into our homes, embracing clean living and health as we think about hunkering down during the colder months.  
With our health being our priority, let's consider ways to make the home our refuge, the sanctuaries that we all crave during times of uncertainty.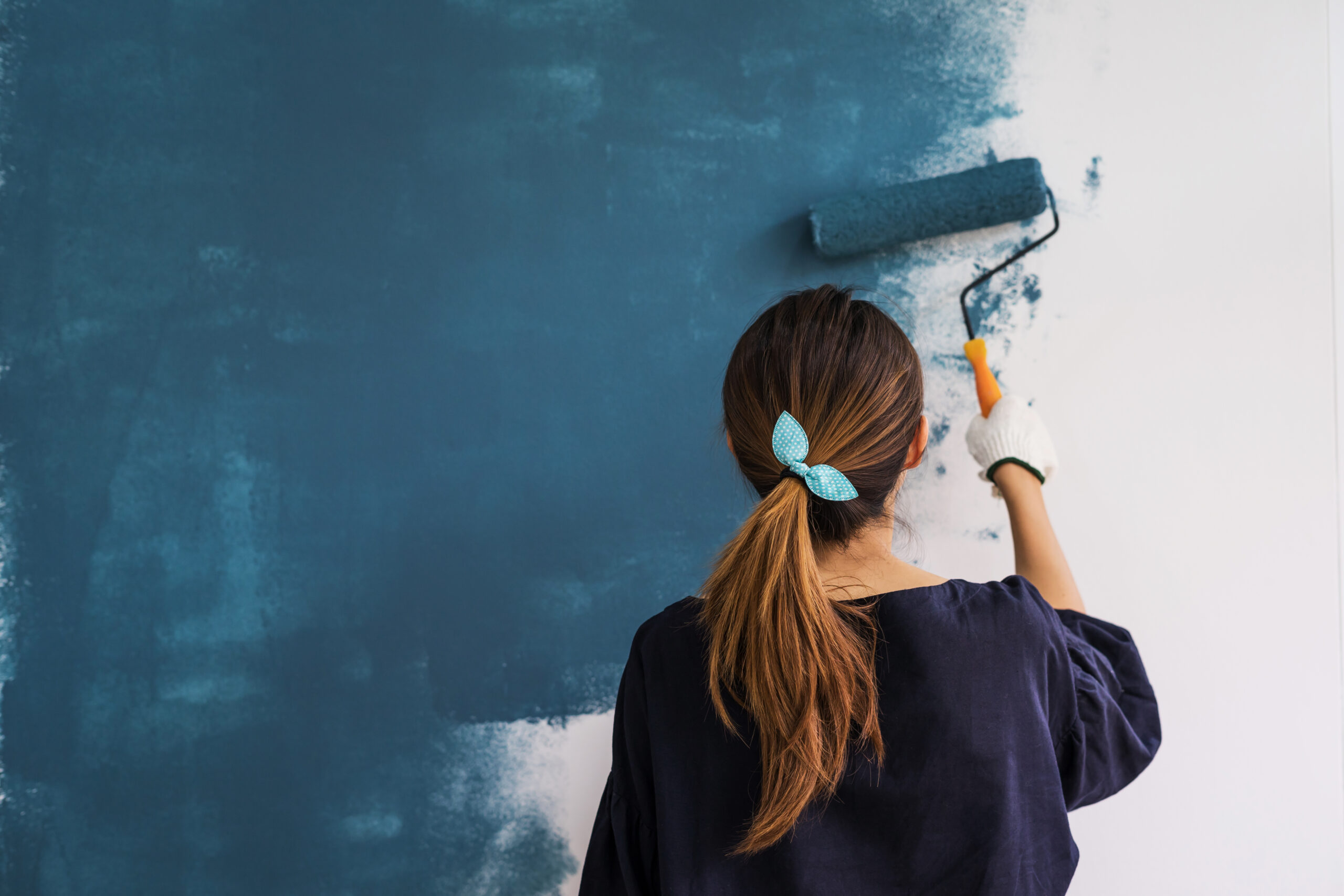 Like many of you, my family has spent more time in our home over the past few months than we have in years! And all that time at home has made us realize our house needs a makeover. I have scrutinized every inch of our living space and found cracks and blemishes, chipped molding and children's fingerprints throughout the hallways. 
It is obvious that our house is in desperate need of interior painting. I have known this for many months but have been procrastinating…dreading the inevitable pouring over paint samples, color choices and finishes! Although I am unsure of which shade of grey I will choose for our living room, I am sure that I will use a paint that is VOC (Volatile Organic Compound) free. 
In my home, I do my best to choose household products that do not "off-gas" – the release of airborne particulates and toxins that can pollute the air. Interior paint can be loaded with VOCs, eliciting a very strong reaction in people who are sensitive to chemicals. Although emissions are the highest immediately after a room is painted, they can continue to release harmful chemicals for years.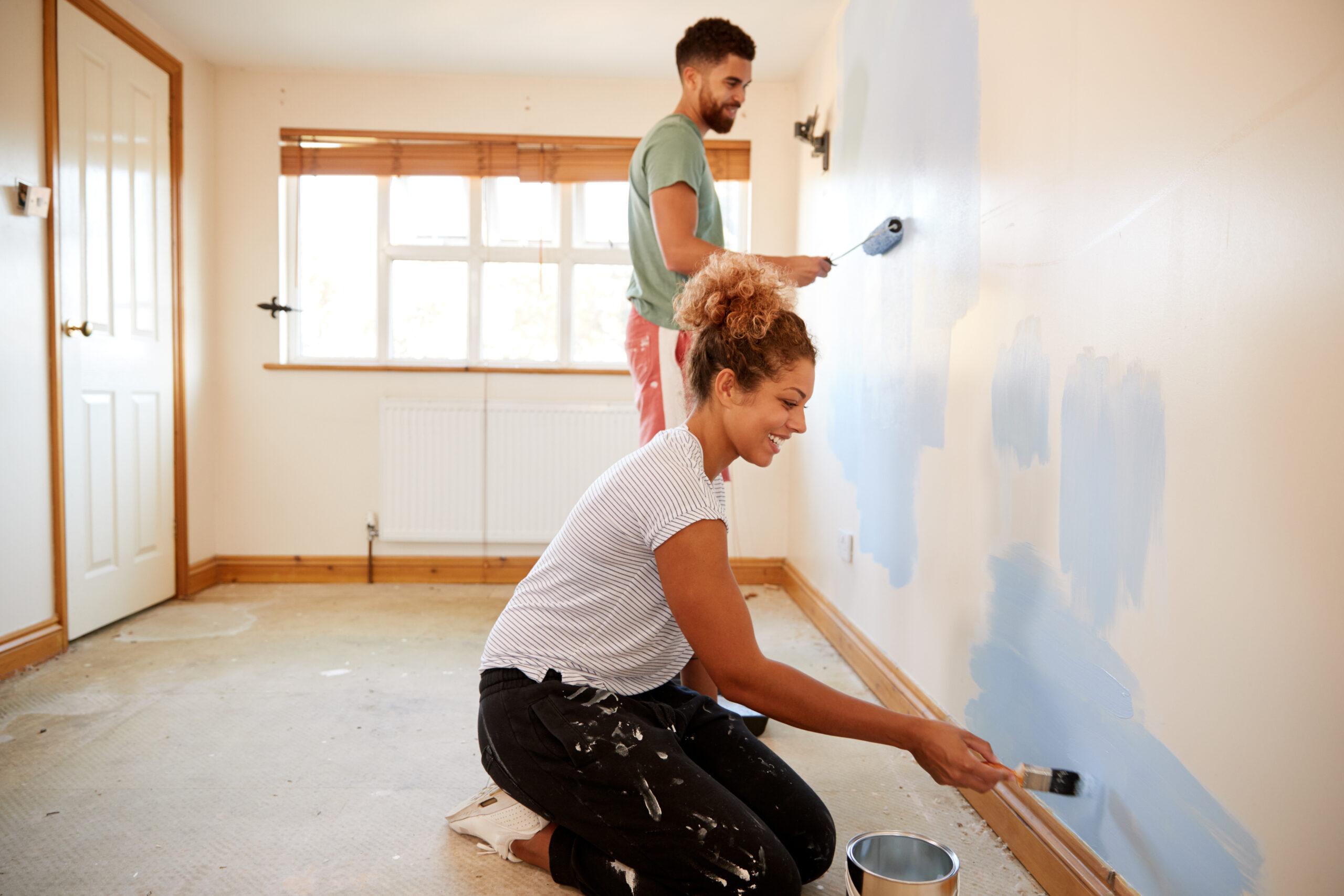 I have spent many years researching the safest paints to use throughout our house. Here are a few of my favorites:
Natura by Benjamin Moore. This brand is VOC free and is available in a variety of colors. This is the brand that I recommend to my clients who are looking for a fresh new look in their home. For anyone looking for a neutral grey, I love the color Wish!
ECOS Paints are a perfect choice for baby nurseries and children's bedrooms. These water-based products were uniquely formulated without the harsh chemicals found in conventional paints that often cause headaches, nausea, and worse. Using sustainable ingredients, we can rest easy knowing that our children's spaces are beautiful and stylish, yet safe.
Clare is a newcomer in the paint space. It offers a fresh take on interior paint with a curated selection of modern colors that are all VOC free. This online company makes ordering paint samples simple – they even sell a painting supply kit for those interested in a DIY project!
Magnolia Home by Joanna Gaines paint line crafted with Kilz. Joanna Gaines has made the modern farmhouse a chic choice for home design. And her newly launched paint line offers an extensive collection of VOC free colors – over 150 color choices.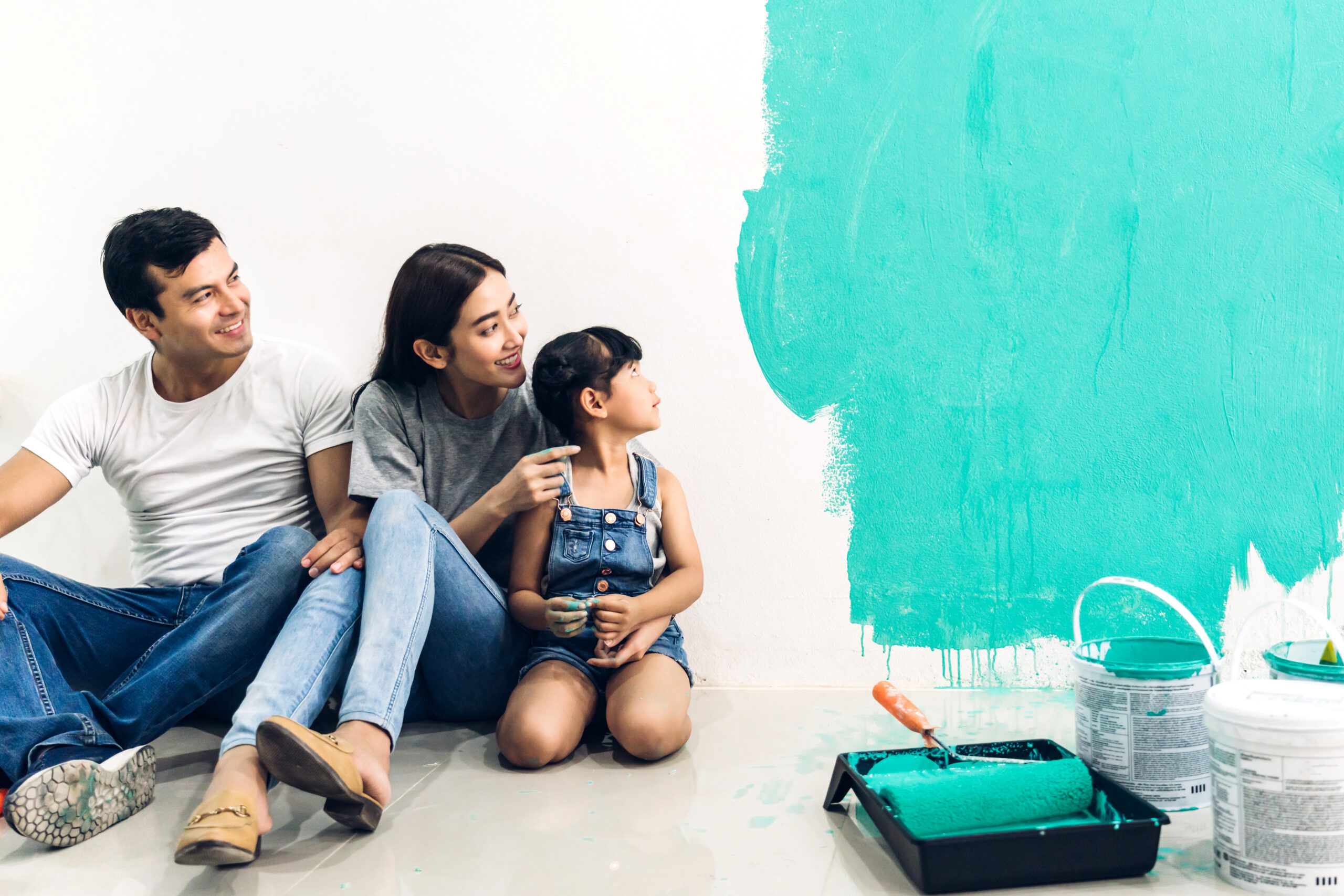 These days we have many fabulous options for VOC free paints and finishes. Without these harsh chemicals, our indoor air quality is cleaner, giving us all one less thing to worry about as we create a cozy, welcoming environment…at home.
About Annalise Stack
Annalise Stack is a LEED accredited Real Estate Salesperson licensed in New York and Connecticut. After experiencing some family health issues, Annalise founded Roan Skye, a unique consulting firm dedicated to helping improve living and working spaces for families, childcare centers and schools.
With an MBA in Sustainability and a background in the hotel industry, Annalise works with buyers who are renovating or building a home to create clean, healthy spaces that have superior indoor air quality. Through careful selection of building materials, insulation, paint, flooring, sealants, etc, Annalise helps clients eliminate harmful toxins and chemicals that can impact health. Sourcing the best products and systems can be overwhelming, Annalise helps her clients take the first steps needed to turn their home into a sanctuary.