Content courtesy of our global network partner Luxury Portfolio International
Paint color, furnishings and even lighting can set the tone for how we feel in our most intimate spaces. With a plethora of options for updating your interior, it may be a challenge to decipher what trends you should incorporate, and which ones are decidedly "you." Our partners at Luxury Portfolio sat down with Noa Santos to discover what trends his team of professional designers are loving right now and how you can incorporate them into your home.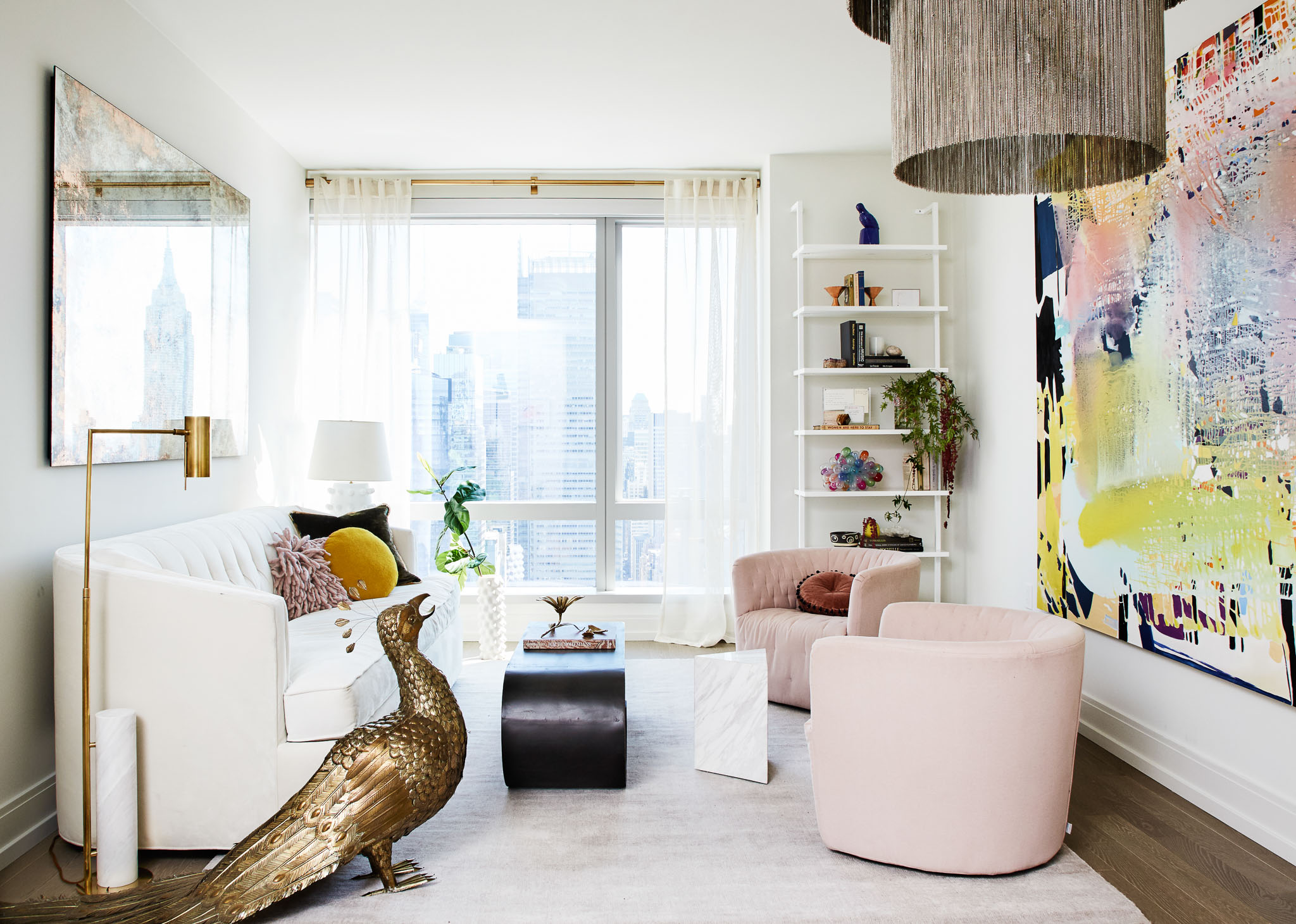 Sculptural Art and Accessories
Whether it's a sculpture, an organically shaped accent piece or glowing neon lights, Homepolish designers are stepping outside of the frame, so to speak, when it comes to accessorizing for clients. Designer Amy Courtney recently worked on a project with a client whose life and work is dedicated to the principles of female empowerment and optimism. Keeping this in mind, she set ahead to create a modern and feminine home, that also included a little of the unexpected. By incorporating a full-figured bust, an oversized Lucite hand, a bird-leg table and a life-size bronze peacock sculpture the space not only came to life but also included some great conversation starters. According to Santos, "you don't have to go full avian, but peppering in something shapely beyond a standard print adds a truly unique element."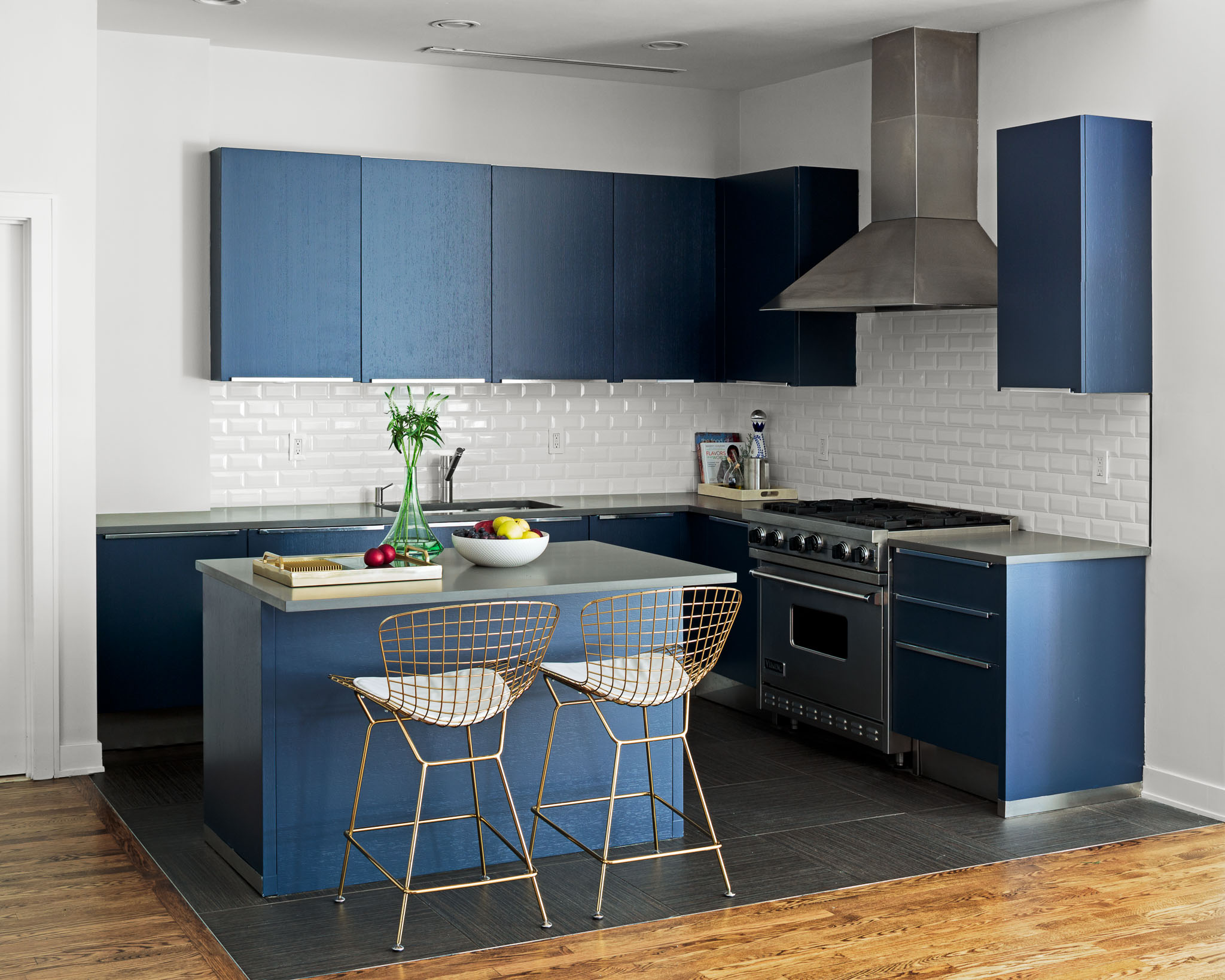 Moody Kitchens
We all know and love a clean white kitchen, but there's a growing trend with designers breaking from the expected and experimenting with higher contrast combinations. Instead of heading for the classic white and gray Carrera marble, designers are opting for Nero Marquina, a deep black marble with a delicate white veining pattern. Cabinets and trim are getting a color make-over too, with cabinets in popular colors such as navy and forest green along with small touches like matte black hardware. "These colors are really paving the way for edgier kitchens in the future" said Santos.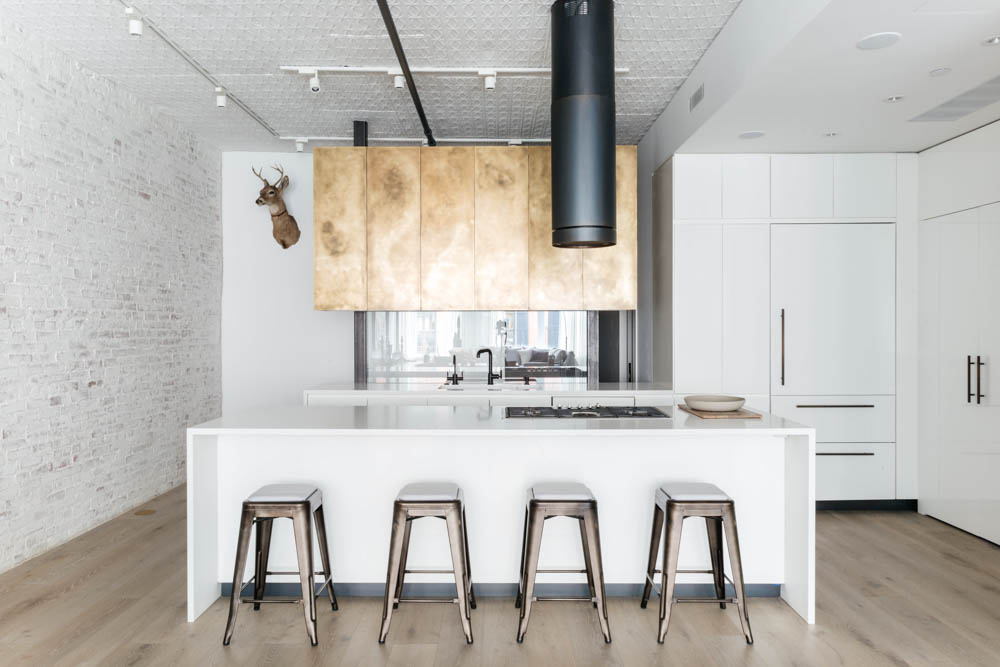 Unexpected Materials
Homepolish designers also love finding ways to incorporate more traditional materials and repurpose them with a contemporary twist, while also tapping into today's trend toward adaptive reuse. Many houseware companies are developing new designs this season with this same idea in mind. Santos recommends the latest collection from, Dvelas, an architecture firm based in Spain, that upcycles old boat sails to create modern outdoor furniture. Their modern riff on nautical textures and patterns is a hallmark of the Dvelas brand. Similarly, VOLK, a furniture company based in Brooklyn, New York incorporates unexpected metals and thin silhouettes, into mid-century and Danish style designs.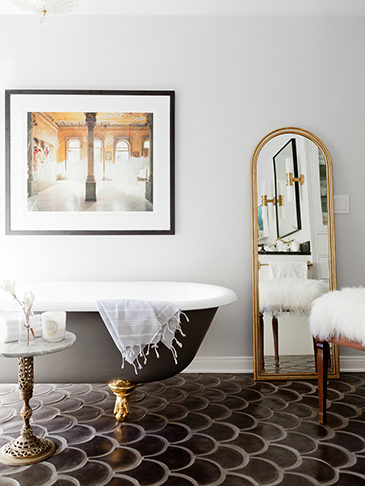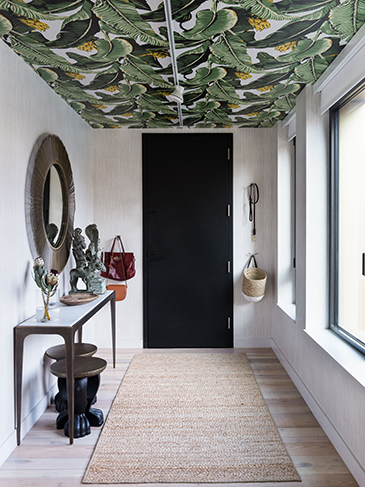 Trying Tile
Using tile isn't a new idea, but recently there's been a rise in creative applications and unique styles coming to market. Contrasting grout color is one of those, with designers opting for a dark gray for easy upkeep or even red to add a splash of color. Including tile with globally inspired patterns or trying an unusual application, like on a cylindrical dining table or planter are other ways designers are incorporating this classic element. Not sure you're ready to commit to tile? Noa recommends trying a more temporary approach: "One great brand that allows you to refresh a space with tiles is Moonish. Their gorgeous magnetized tiles can be used without damaging the existing space."
Wallpaper
It's back and it's not just for walls anymore. "Our designers have definitely embraced the rise of the wallpaper trend," said Santos. While it was once thought of as something from your grandmother's outdated guest bedroom, wallpaper is now rightfully seen as a great way to imbue pattern and personality into a space. Brands like Ellie Cashman Design, Osborne & Little and Cole and Son have many beautiful options, especially in modern florals and botanicals. Designers are thinking outside of the four walls and even tossing it up on the ceiling—to make a super stunning impact.