What if you could create an outdoor area that evokes the feeling of being on vacation, but at home?
Close your eyes, breathe slowly. Think of that beach, that vacation, remember the dinner overlooking the ocean, and the post-dinner drink as the sun slowly sets, the gentle bounce of the bossa nova guitar that fills the warm air. You feel calm, you feel serene, you are relaxed, as you look out at the horizon, the low orange sun creates a glimmering reflection in the evening sea.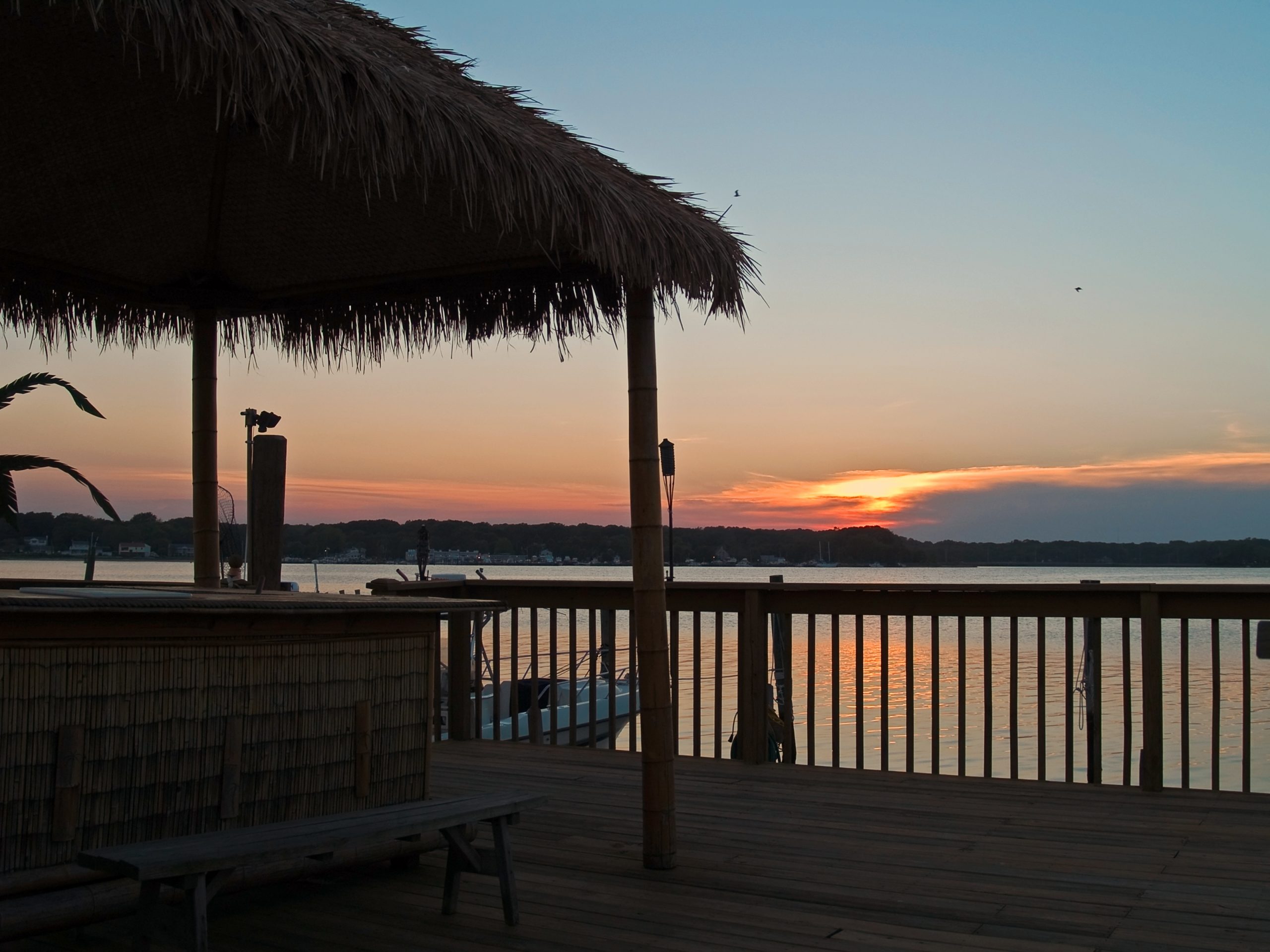 Seeking a vacation-at-home vibe, I set out on a mission to create this tranquil oasis in my own backyard.
After some trial and error, I found creating a serene outdoor space at home was attainable. In fact, the results were actually better than expected, with lighting and comfort that went hand in hand with versatility and ease of use.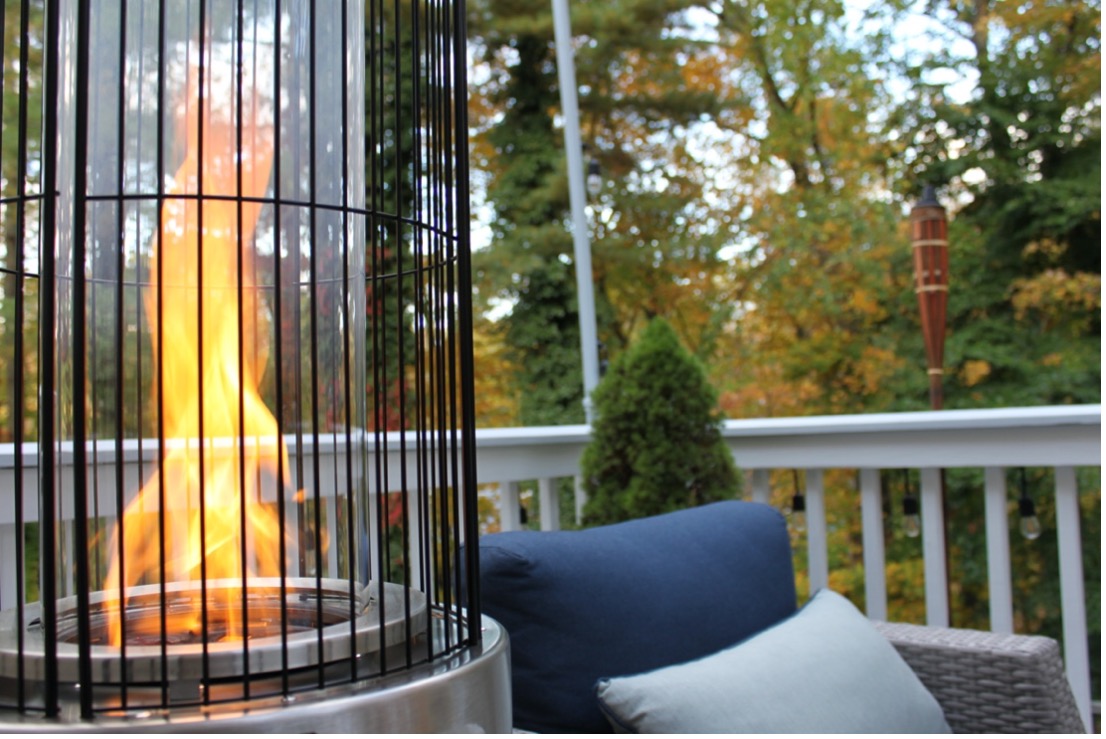 Creating a Three Season Sanctuary
I aimed to create a space that, in addition to providing the standard seating and dining areas during the day, would also serve as a useful space in the evenings to either entertain or just relax by myself. I wanted to include elements of comfort and warmth, through lighting, furniture and plants to help evoke that vacation feeling.
This meant that the space had to have great lighting – a mix of lights that provide functional lighting as well as lights that create a relaxed mood. The idea was to be able to use the space not only in the summer but in the spring and fall too. Extending the timeframe for when the deck or patio could be used was key.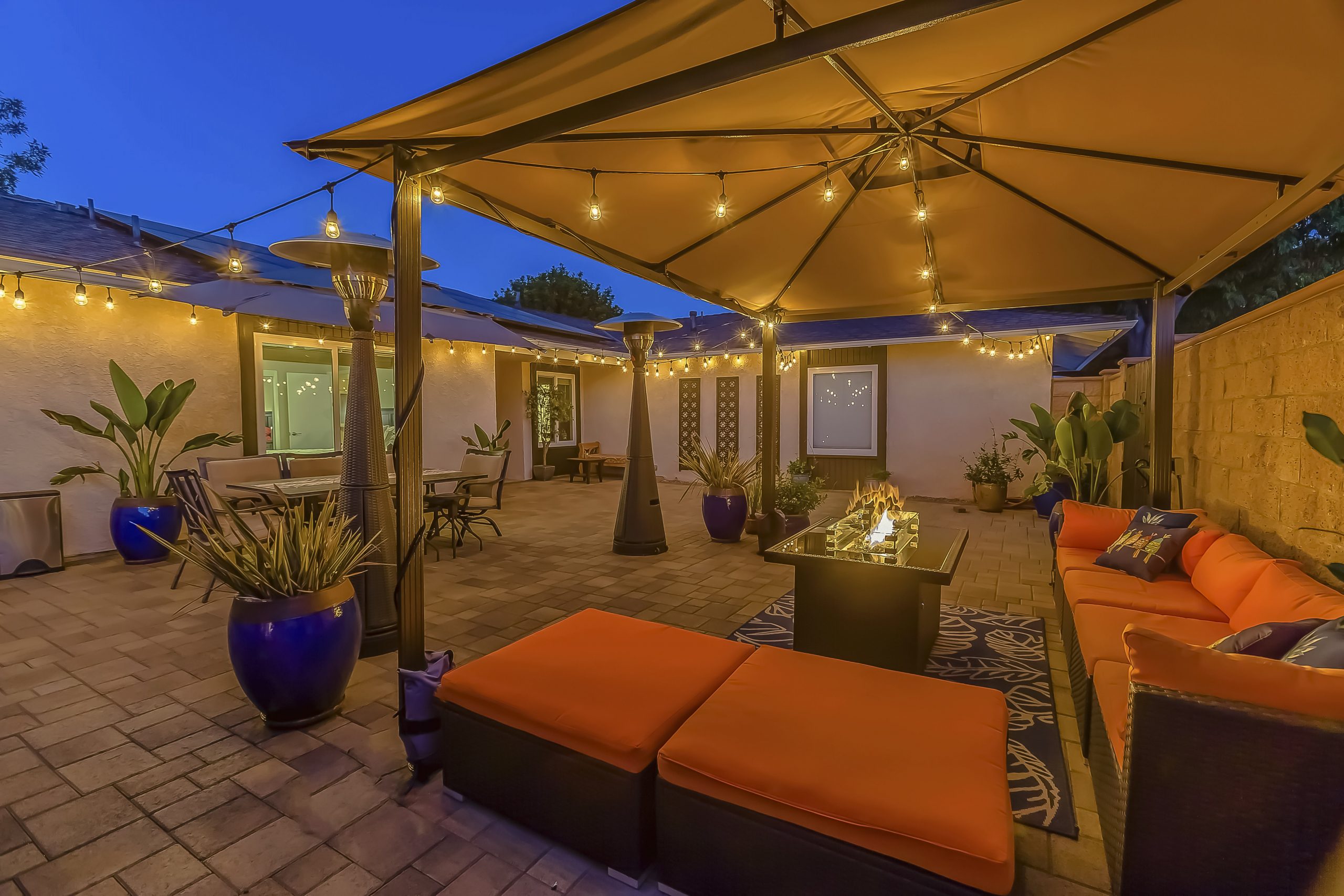 Setting the Mood with Lighting
In order to create the mood lighting, consider LED string lights. 1W per bulb is all you need as the lighting is only to create an ambiance, not to flood the area with bright light. To add some further Zen, add outdoor medium-sized plants and place them at the corners of the deck or patio.
Next up, you'll want to literally add warmth to make the space usable during fall and spring. A propane patio heater is a great solution. Consider a propane pyramid flame patio heater that allows you to see the flame, perfect for creating ambiance, while safely providing warmth with a radiant heat glass tube.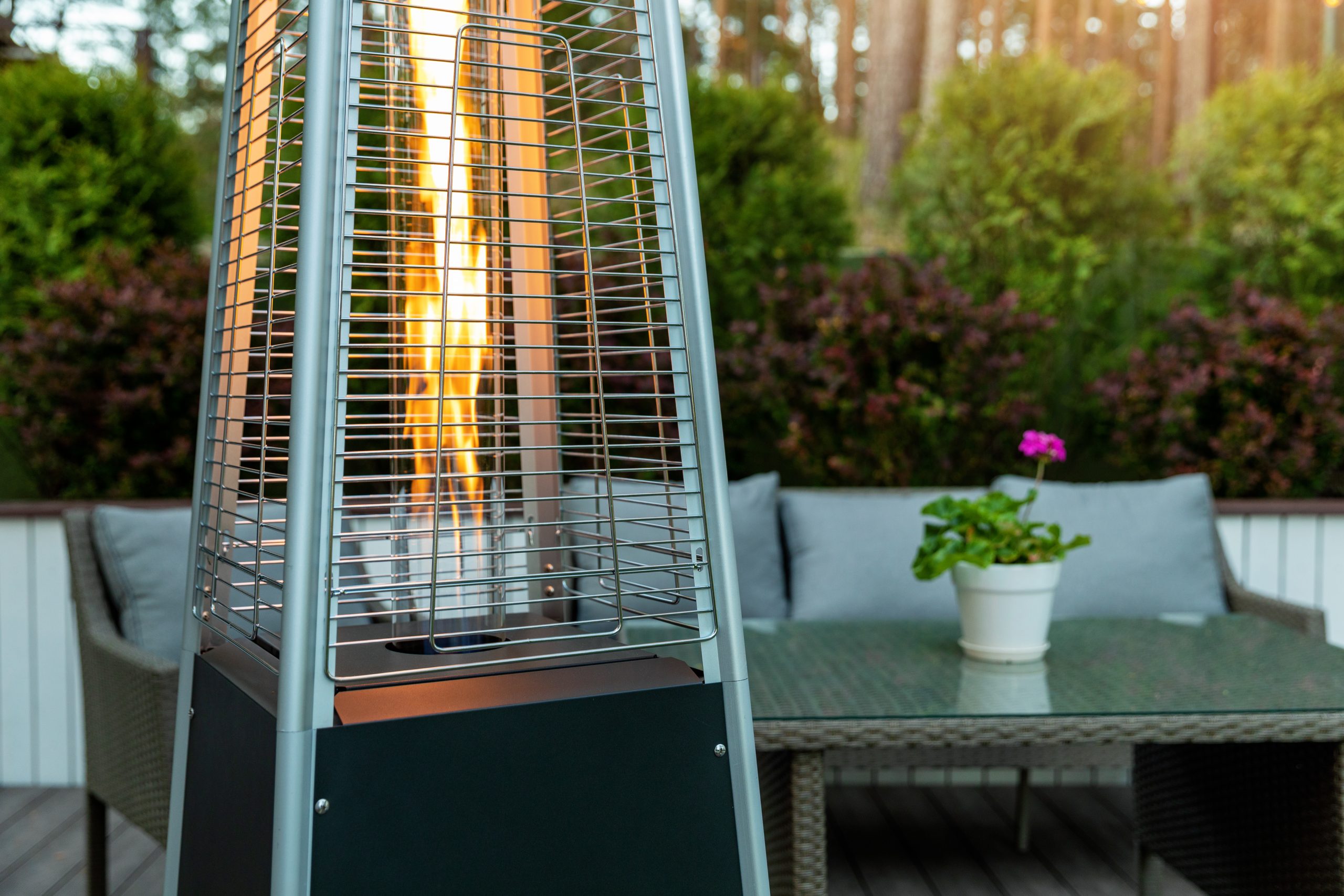 Tiki lamps are another great option that combines ambiance and function. Just a few Tiki lights around the perimeter of a deck or patio look beautiful and give the whole space a vacation feel. An added bonus, Tiki lamps used with Cedar and Citronella Tiki fuel can help keep pesky summer insects at bay.
So, if you want to create that vacation feeling at home, all you need is some creativity and planning, and you can have an outdoor oasis to conjure up memories of those romantic evenings in far-flung lands.