Offering the best of both worlds – a historic property with a modern bespoke design – this unique property in the heart of Darien is not to be missed.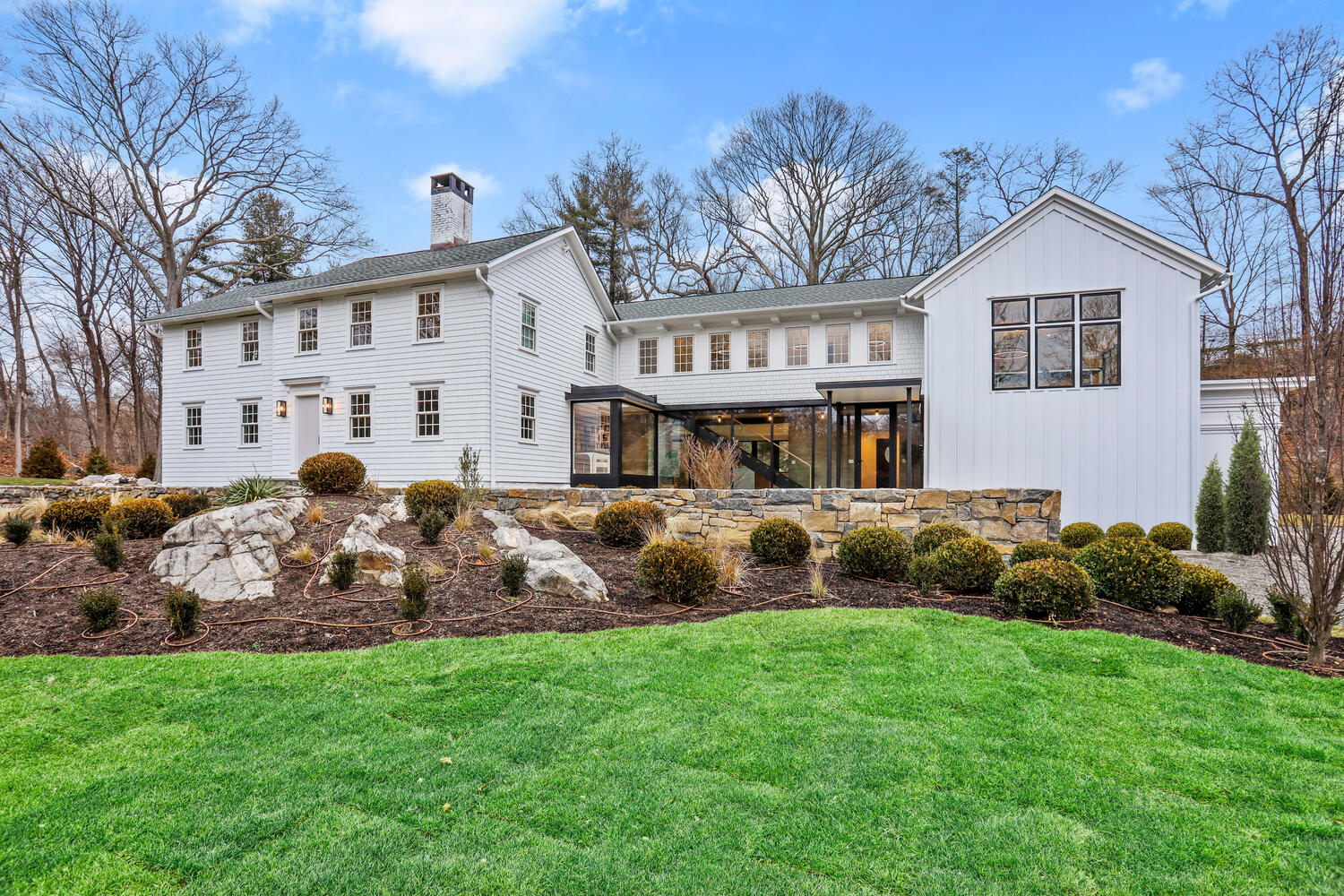 Originally built in 1766, the Tweedy House is a one-of-a-kind property steeped in Darien history. In 2016 the house and property were willed to the Darien Historical Society, who in turn sold it to local architect Loren Meyer in 2018. Loren designed and built an extensive renovation and expansion of the house. Melding the new front facade with the old and creating large interior spaces, the new design created a modern industrial vibe with walls of windows and doors.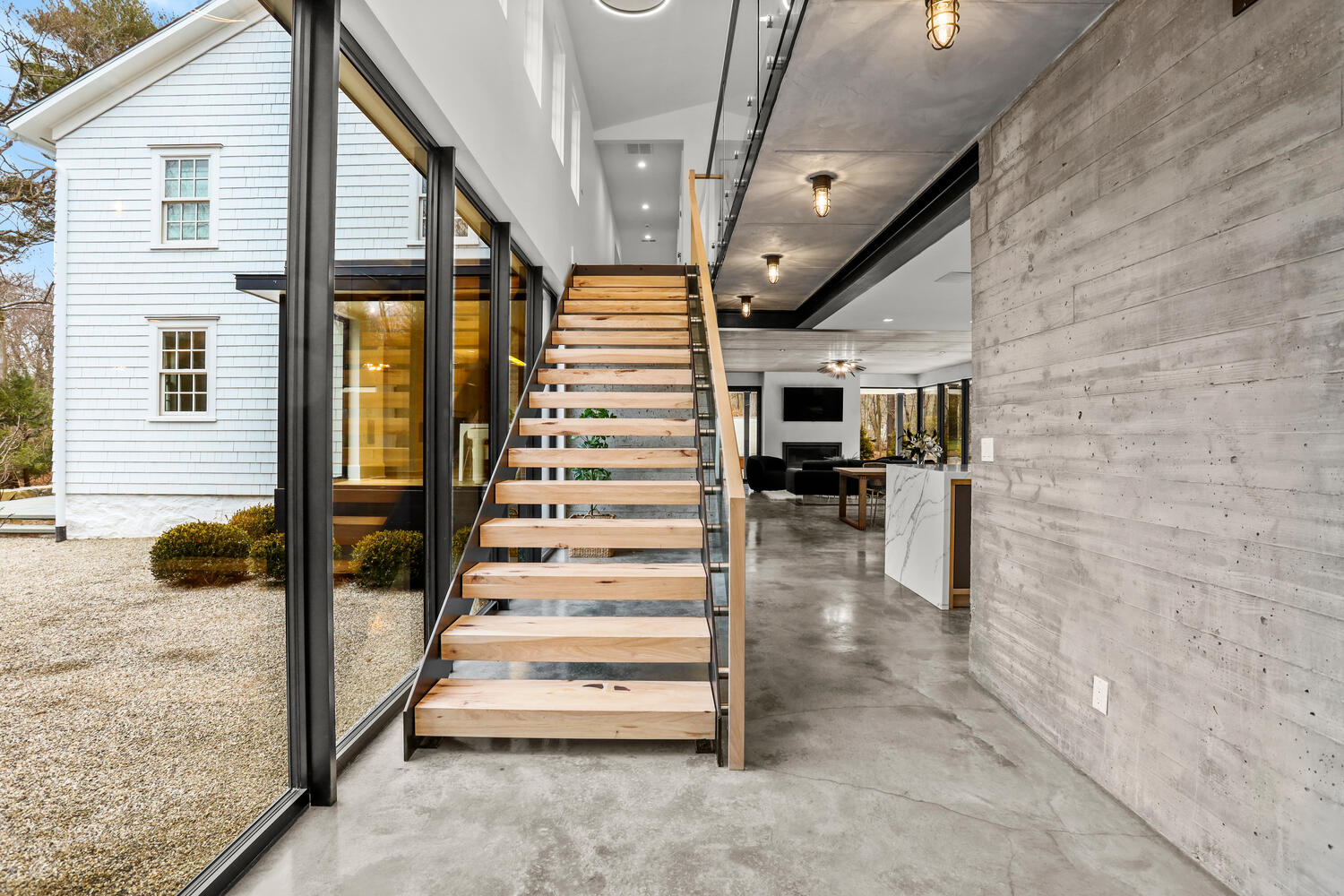 In 2022, Westport-based design firm Oliver Wilson Construction acquired the unfinished property. Oliver applied his honed aesthetic to both the interior spaces and the property itself, saying, "My vision was to design a naturalistic landscape and blend it into the metal and wood interior design of the home, creating a harmonious flow that compliments both the interior of the house and the outside beauty of the land."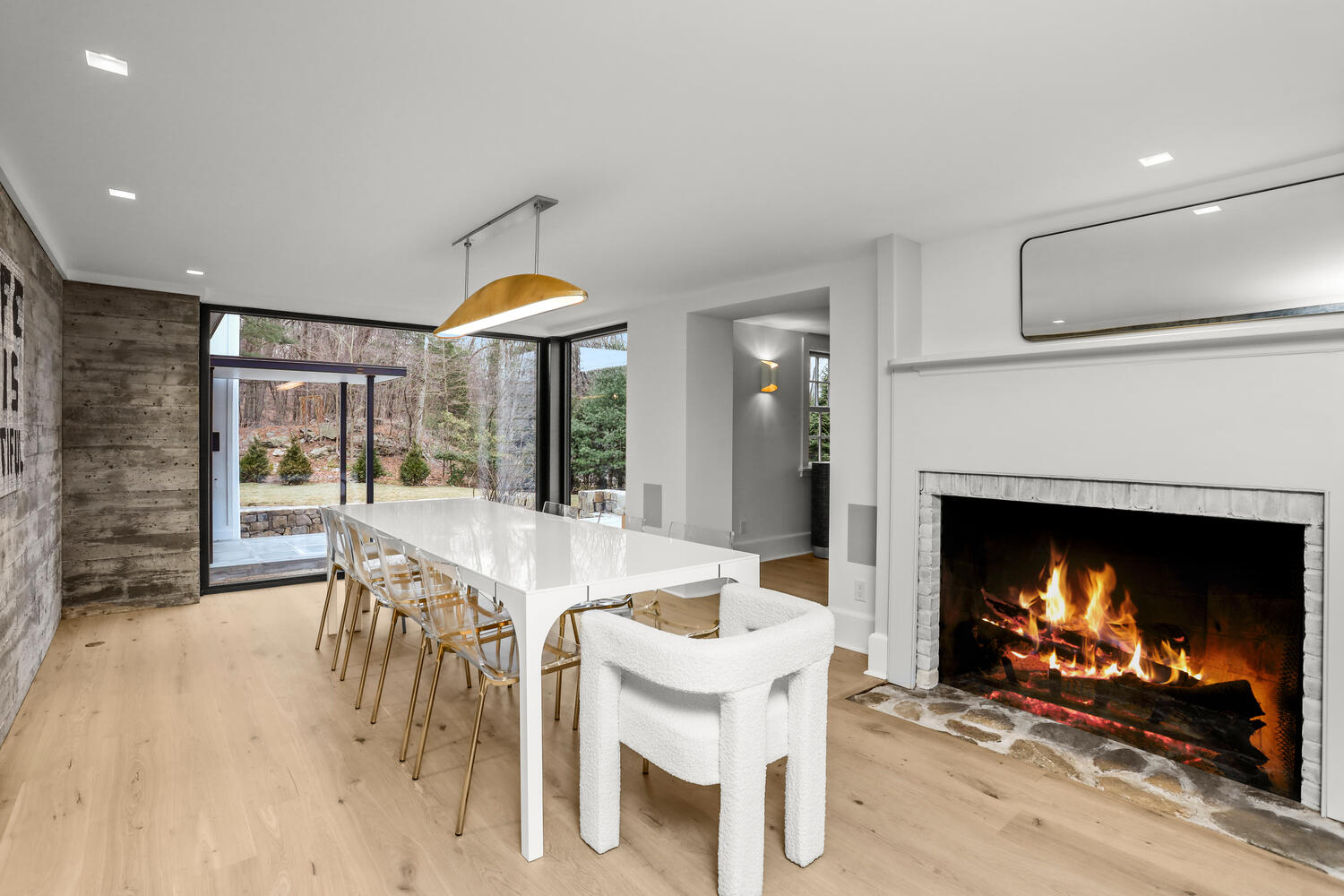 The result is a home finished for comfort, entertaining, and fun with clean lines and modern vibes. Approaching the front door through a courtyard entry, a view through floor-to-ceiling windows previews the bespoke interior. A floating staircase compliments the open-concept kitchen/dining/family room with an expansive wet bar and concrete floors and walls. From the central living space, two walls of windows and doors provide views of the expansive property.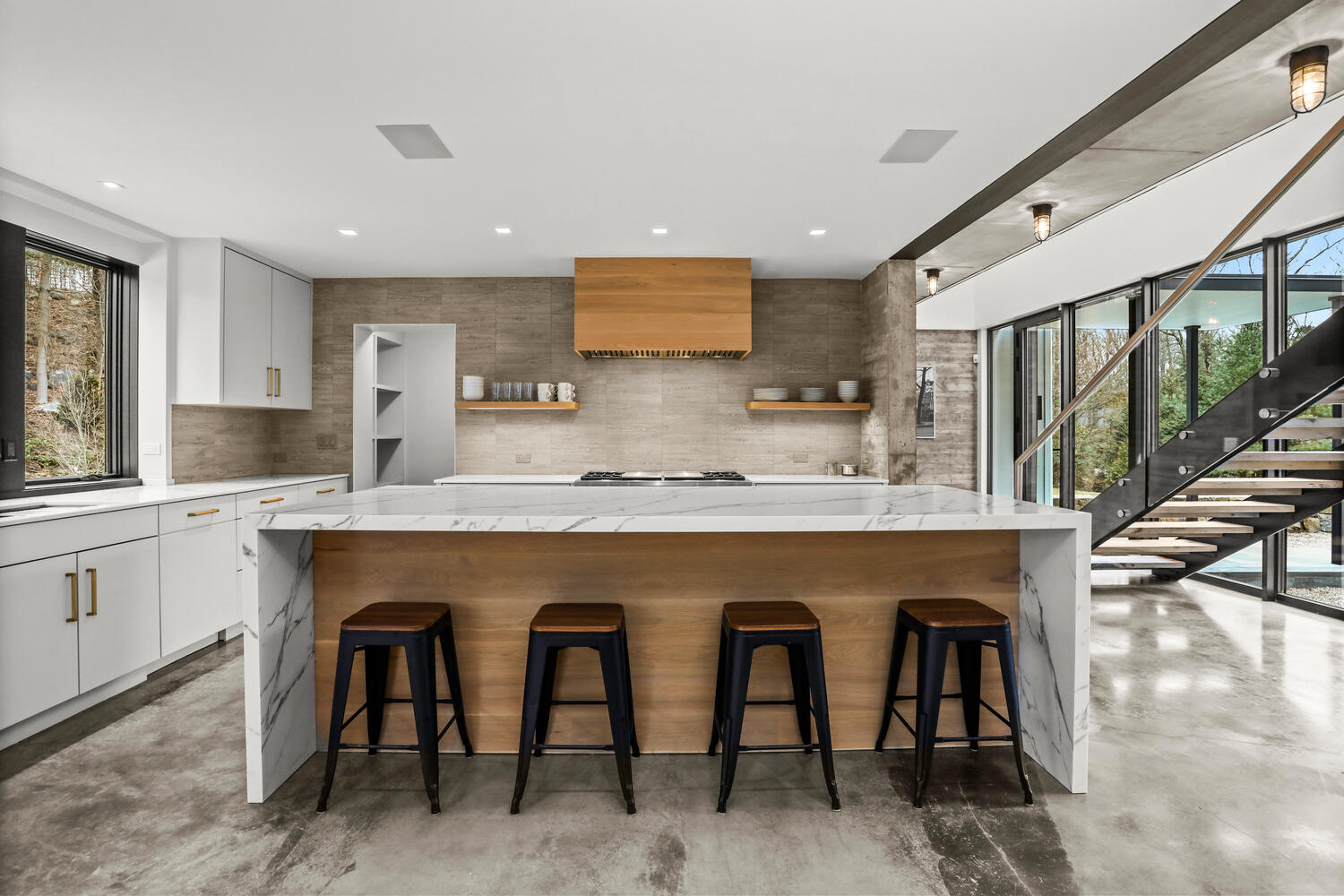 The outdoor spaces have all been reimagined with a new driveway, hardscaping, plantings, and lawn. A 20′ x 50′ pool with an inset spa, an outdoor fireplace with a dedicated sitting/dining area, and a covered porch with a full outdoor kitchen perfect for entertaining. Three second-floor bedrooms feature en-suite baths, and two additional bedrooms share a Jack and Jill bath.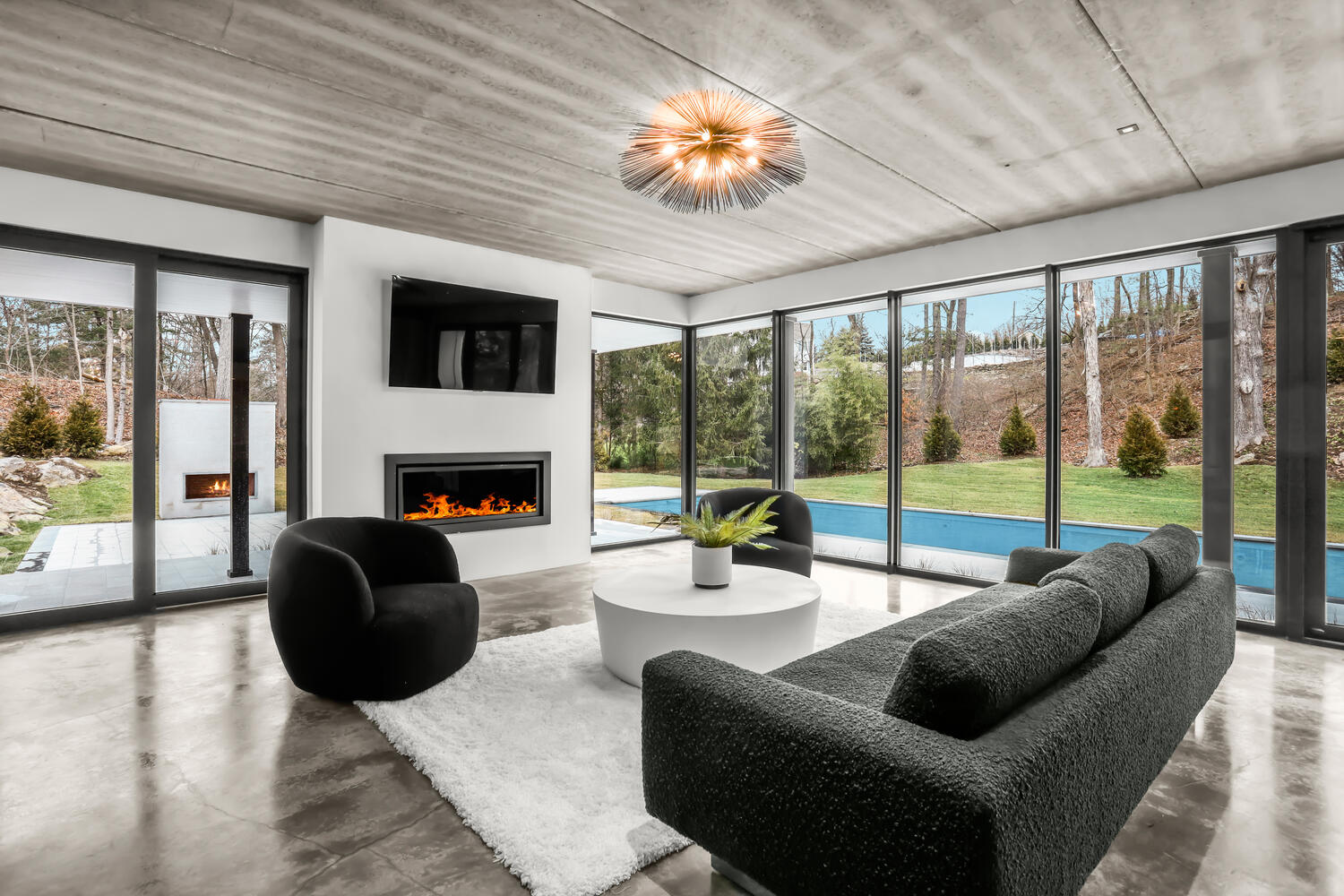 Tucked just outside of town and within walking distance to local beaches, be the first to occupy this stylish home and enjoy all the wonderful interior and exterior spaces that can be shared with family and friends.