With warm weather's reprise comes the burning desire to spend every moment outside. What better way to do it than cooking al fresco? Having an outdoor kitchen is a serious lifestyle perk, not to mention adding one to your home can bring up to a 71% ROI, according the National Association of REALTORS® 2018 Remodeling Impact Report.
Here are some of our current flames at listings across Westchester, Connecticut and the Hudson Valley:
Enveloped by nearly 2-1/2 acres of park-like grounds, it's no surprise this stunning shingled retreat comes equipped with exterior culinary support. Surrounded by bright blossoms and lush specimen trees, the open-air kitchen boasts a serious hooded grill, refrigeration and ample counter space.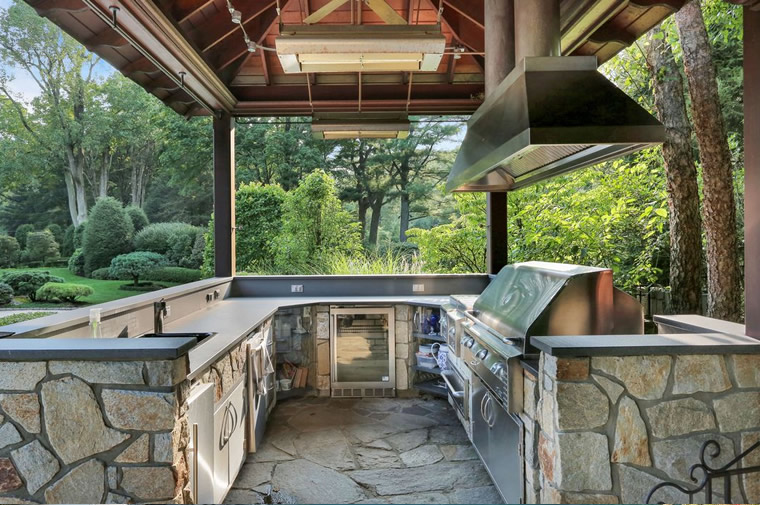 In the heart of sought-after Milton Point within range of the sweet coastal breeze off Long Island Sound, the backyard of this smartly-renovated Tudor has all the right ingredients for a summer entertainer's dream. Beyond just the outdoor kitchen with an imported Italian brick oven, there's an adjacent outdoor bar with a suspended media screen and a kegerator.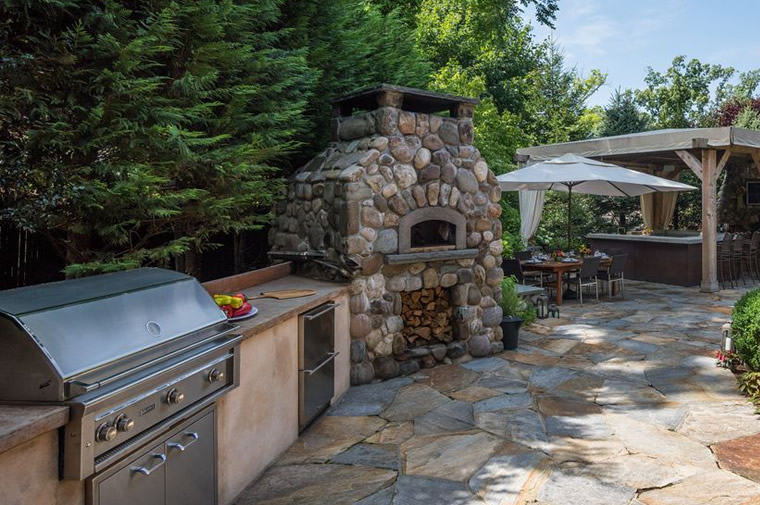 With waterfalls, a half-sports court and multiple putting greens (not to mention an indoor golf simulator), this gated five-acre estate in Purchase truly takes staycationing to the next level. A poolside pavilion boasts a full outdoor kitchen with bar seating and a pizza oven, with a dining area and lounge steps away.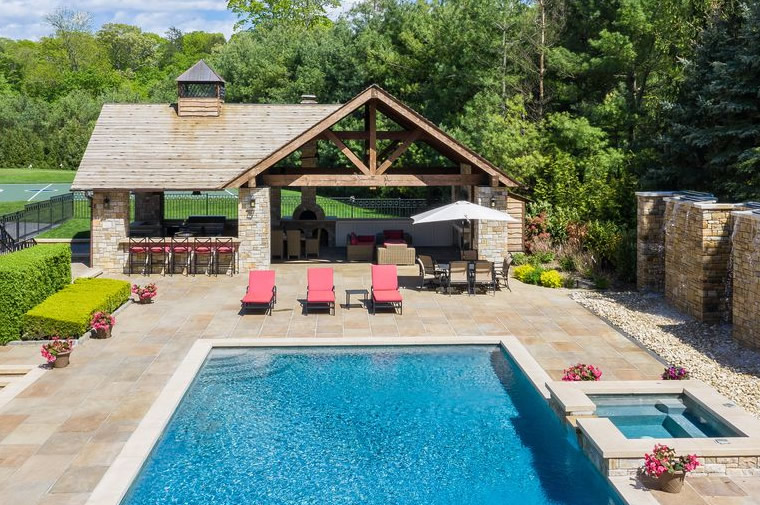 If pictures speak louder than words, why are we even writing? The amenity list reads like a litany at this Lake Mahopac masterpiece, and with a waterslide, tiki hut, shuffleboard court, boat house and a 2,500 gallon shark tank, an outdoor kitchen seems expected.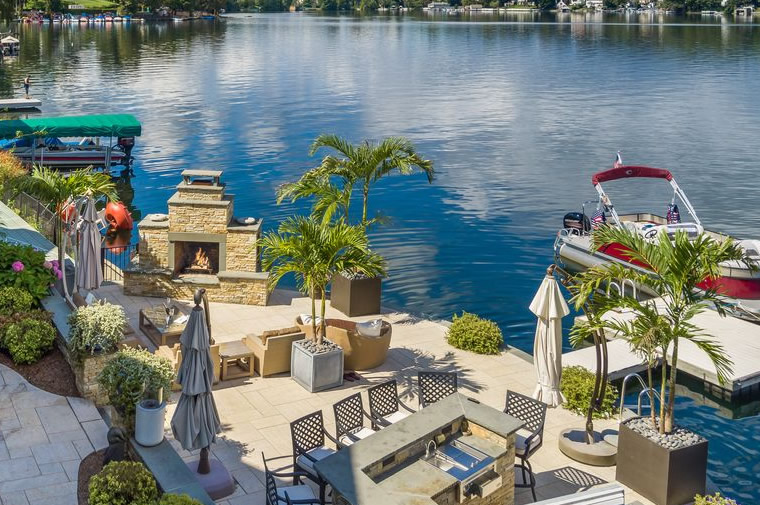 What's that out back in the shade? Could it be a custom brick cooking gazebo, plumbed with a gas line and complete with an adjacent fire pit patio? It's just one of many things to ogle at this classic Mediterranean Revival, keeping an enviable lifestyle conveniently close to the city.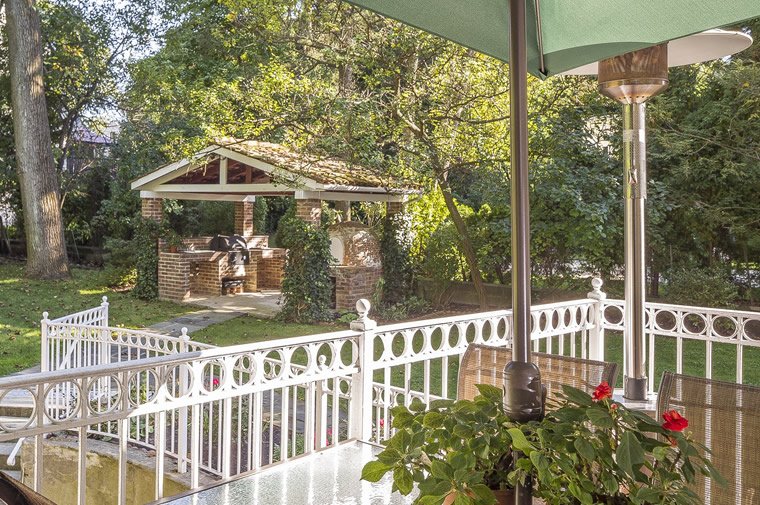 Lengthy in dimensions and options, this Hudson Valley example comes complete with both wood and gas grills, a range, a deep fryer, and a brick pizza oven. Stock up at your favorite local farms and embrace locavore life to its fullest.