What do Hollywood, Harrison and history have in common? We'll explain:
Hollywood
If you're a movie lover familiar with comedies in the past ten years, you may recall a certain scene involving Arnold Palmers from The Other Guys. Even if you don't know the movie, you've probably heard of the film's actors: Will Farrell, Derek Jeter, Mark Wahlberg, Eva Mendes, Michael Keaton, Samuel L. Jackson, and Dwayne "The Rock" Johnson. Well, portions of the movie, including the often-quoted "Arnold Palmer alert!" scene, were filmed here at 4 Plymouth Road. 4 Plymouth's film credits also include The Other Woman, starring Cameron Diaz, Kate Upton, Nicki Minaj, and Don Johnson.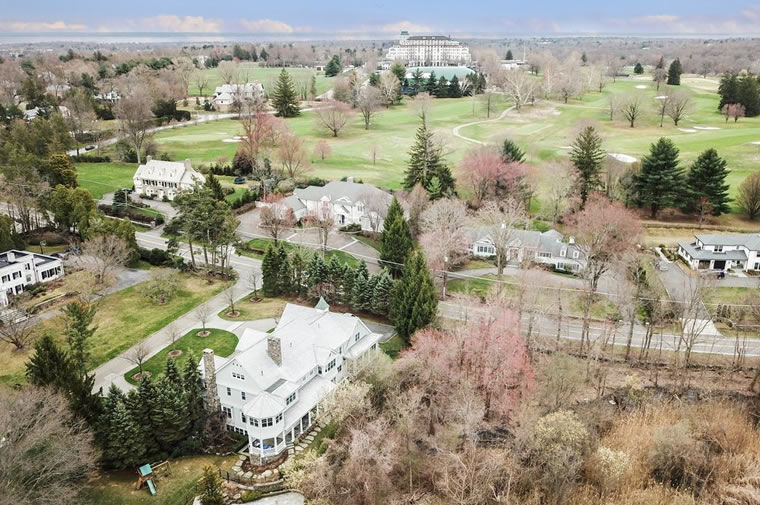 History
Not up on Hollywood? Perhaps you're a history buff. Did you know that Westchester Country Club, designed by Grand Central Terminal architects Warren & Wetmore and located feet from 4 Plymouth, was originally built as The Westchester Biltmore Hotel back in 1919? Its world-renowned golf courses hosted the final 36 holes of the Golf Championship of the World in 1922. And the PGA Thunderbird Classic was first played there in 1963—interestingly, the winner that year was none other than Arnold Palmer!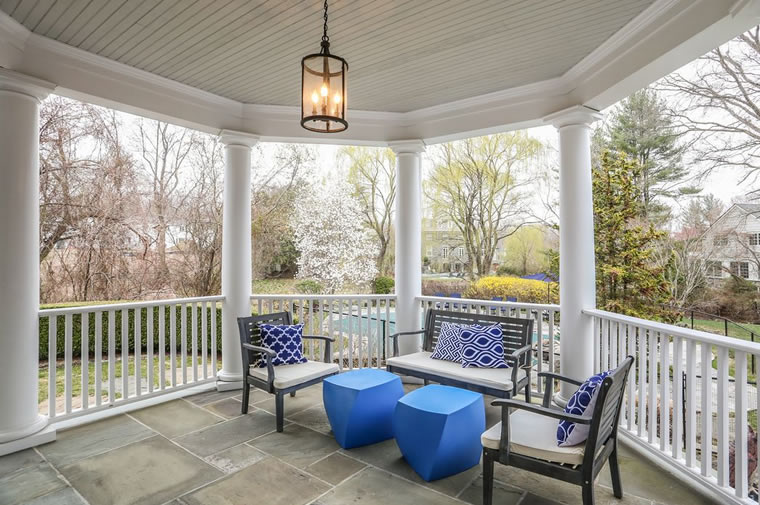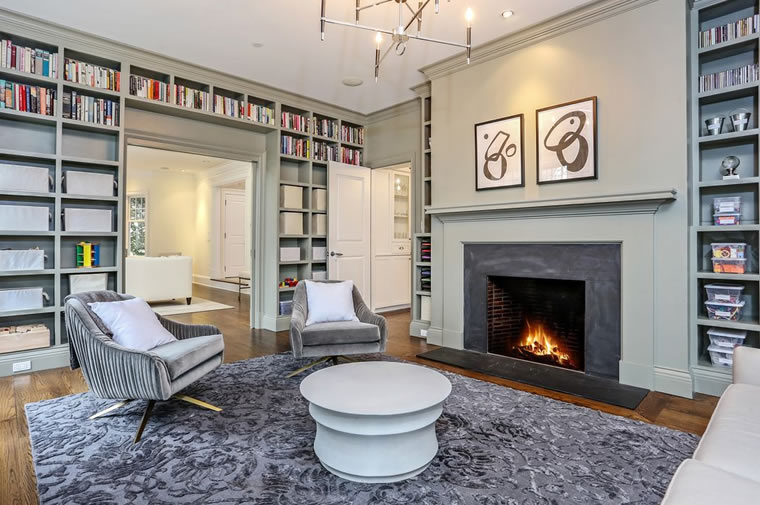 Harrison
Although 4 Plymouth Road has a Rye zip code, the home is part of the Harrison School District and is conveniently located in the heart of the thriving Harrison community. Harrison, with its bustling downtown restaurants and shops, also includes its own train station—connecting you to midtown Manhattan in about 30 minutes.
Home
Now that you know 4 Plymouth has been graced with celebrities and fame, is steps away from the beautiful, historic Westchester Country Club, and is part of an active community, it's time to learn more about this spectacular home itself!
4 Plymouth is a rare and stunning young colonial, set on 1.73 acres of beautifully landscaped grounds, complete with gunite pool, spa and waterfall. Its 7,151 square feet include five bedrooms, four fireplaces and a master suite with two full baths, two walk-in closets and an octagonal office with breathtaking views. 4 Plymouth is both sophisticated and fresh, and at the same time, feels like home.
Hollywood, History, and Harrison make 4 Plymouth a house to swoon over. You can make 4 Plymouth a house to call home.