Perched above the architectural delights of Westchester's Park Hill neighborhood, "Bishop's Rock" gracefully stands.
A notable historic property, the c. 1911 stone and shingle mansion served as the weekend retreat of renowned American Archbishop Fulton Sheen who used the home's stone-walled study to work on his award-winning television and radio programs.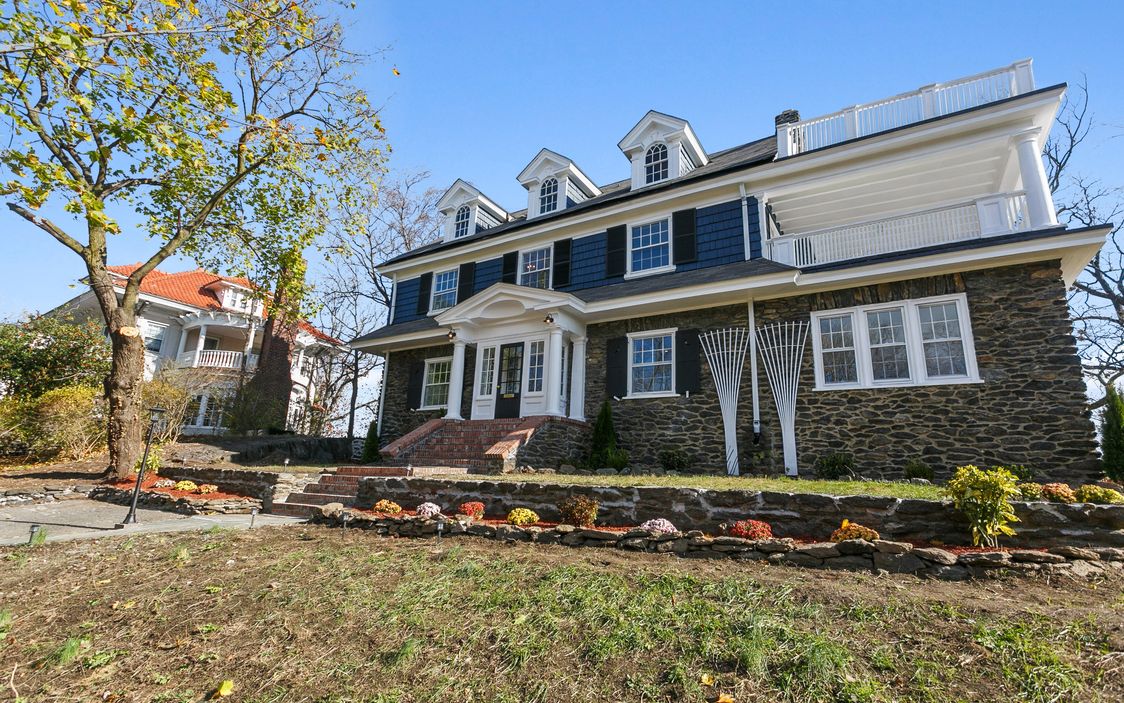 Archbishop Fulton Sheen (May 8, 1895 – December 9, 1979) was a respected theologian well-known for his work on television and radio.  In fact, Archbishop Sheen twice won an Emmy Award for Most Outstanding Television Personality and was featured on the cover of Time Magazine for his work on The Fulton Sheen Program. In his weekend retreat at "Bishop's Rock," Archbishop Sheen found the stone-walled study with a fireplace and views of Manhattan a sanctuary for writing and meditating.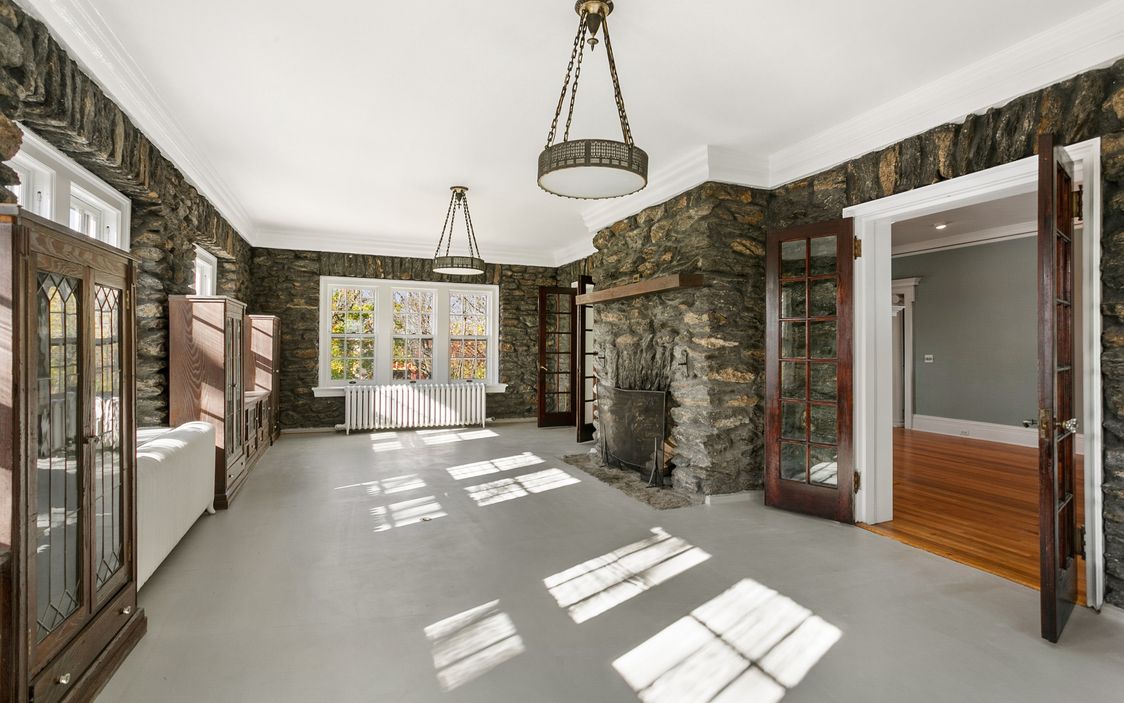 Impeccably-restored, this exceptional 4,000+ square foot home has been thoughtfully renovated throughout, combining the home's original charm with modern amenities.
Many of the original period features were preserved including four fireplaces, one with the original Delft tile surround, a butler's pantry with copper sink and even a fresh water pump in the garage. 
With space for everyone, the 7 bedroom, 4.2 bath home boasts an owner's suite and six additional bedrooms including a possible Au Pair suite with a private bath plus a penthouse suite.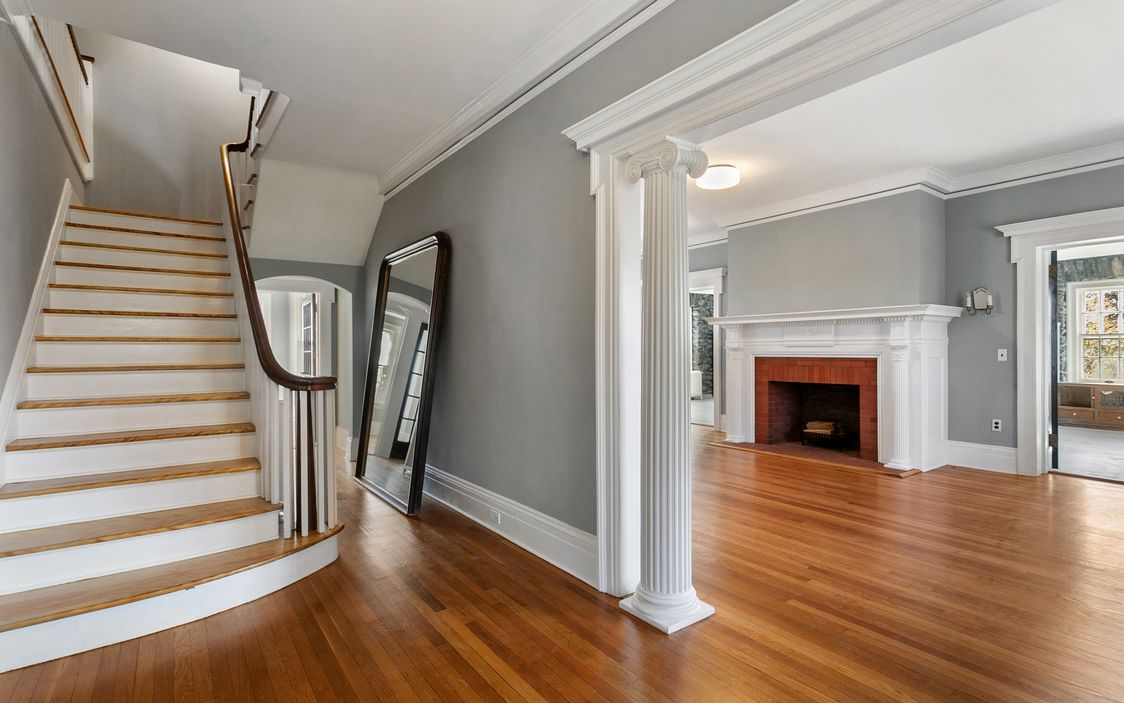 A myriad of unique features take advantage of the home's coveted hilltop location, like the beautifully enclosed veranda offering tree-top views of NYC. A splendid wraparound balcony offers 300 degree views of the Palisades, much of Westchester and the Long Island Sound.
This stately, grand home with a commanding presence is located just 30 minutes to Manhattan in a neighborhood that defined the urban lifestyle "just north of town."