For those who love clean lines with a mix of organic and geometric shapes, contradicting materials and textures, look no further than this Japanese inspired Mid-Century masterpiece located just 30 miles north of Manhattan and a 35 minute ride to Grand Central Station.
Thoughtfully and purposefully renovated and expanded, the direct line-of-sight throughout the home carries light and energy in and out and in all directions, creating a feeling of calm, peaceful well-being while bringing the beauty of nature indoors.  Clean lines, warm wood tones, geometric patterns and oversized windows are true to the Mid-Century building philosophy.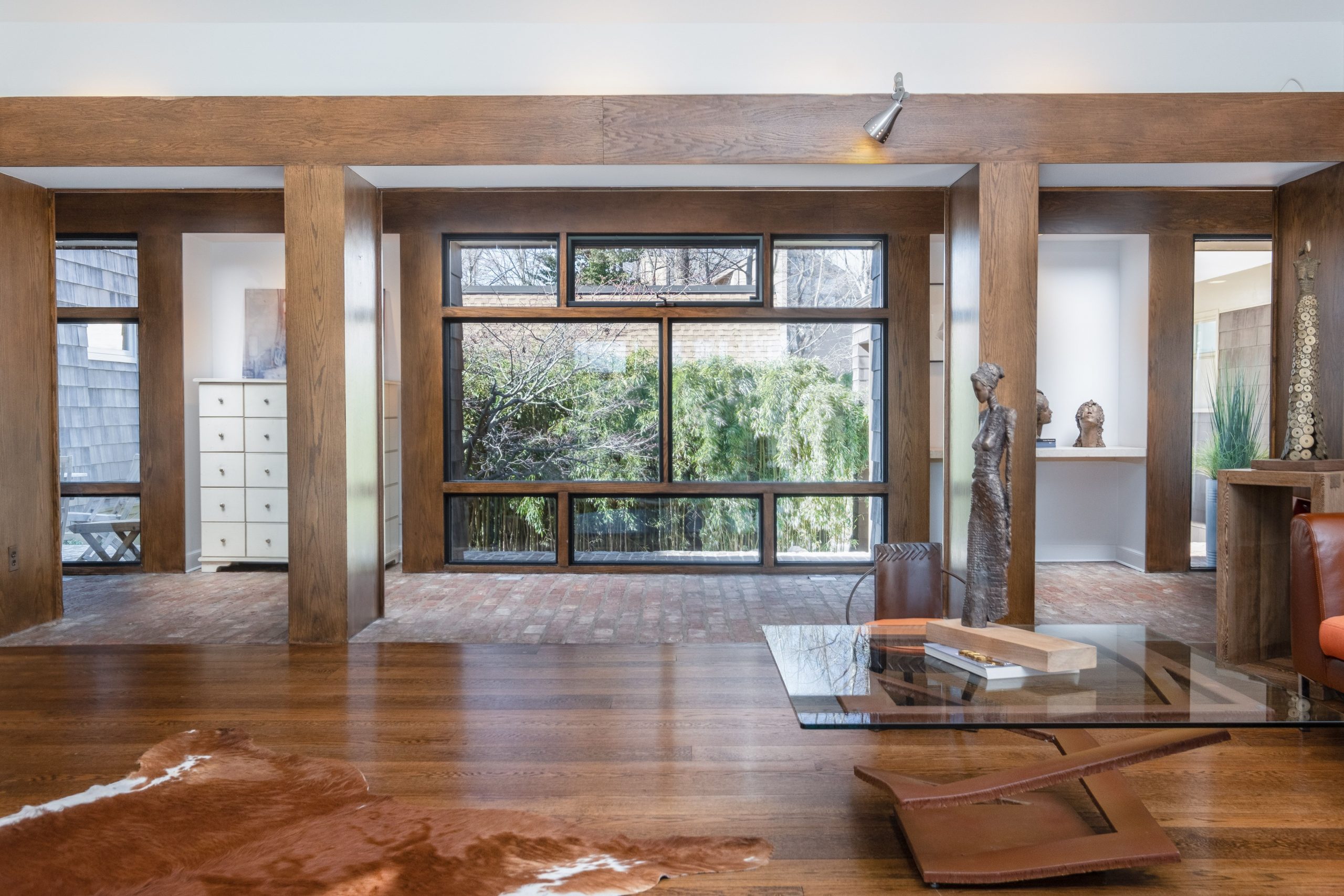 Zen Tranquility
The home's one-of-a-kind single level layout evokes the feel of a Japanese pavilion, offering an unexpectedly private and serene setting in the heart of Scarsdale.   A long-arched corridor is the centerpiece of the home with its walnut beams that run the length of the main house and opens onto the living spaces. The corridor is paved with bricks recycled from a building at Yale University, giving the feel of an outdoor courtyard and again celebrating bringing the outdoors in.
Sitting on 1 1/2 acres, much of the property is wooded and sheltered providing an exquisite sense of privacy.  Seamless transitions between indoor and outdoor with clear views of specimen plantings, big sky, and nature from practically every room create a seamless blend of nature and architecture.  Large stands of mature bamboo, a surprise in Scarsdale, are situated along tall Ash and Tulip trees that create texture and dimension along the entryways.  The brown shingle structure all but blends into the landscape, merging with its surroundings.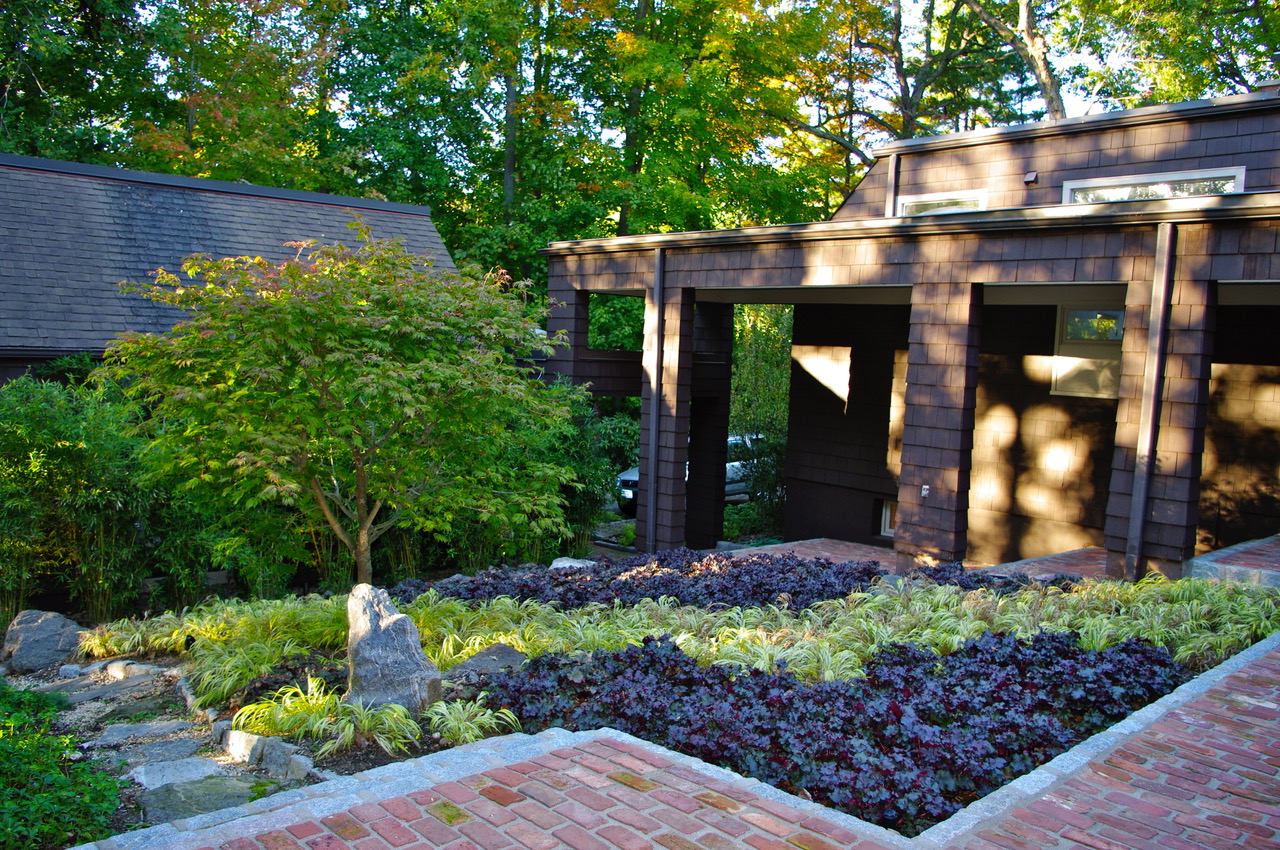 Art Studio Anyone?
A creative and entertainer's paradise, one end of the corridor is an ultra-private room that the current resident has made an art studio. At the opposite end, through an arched doorway, a glass door opens onto a patio that receives glorious morning and afternoon light – perfect for dining alfresco or relaxing with morning coffee and a newspaper.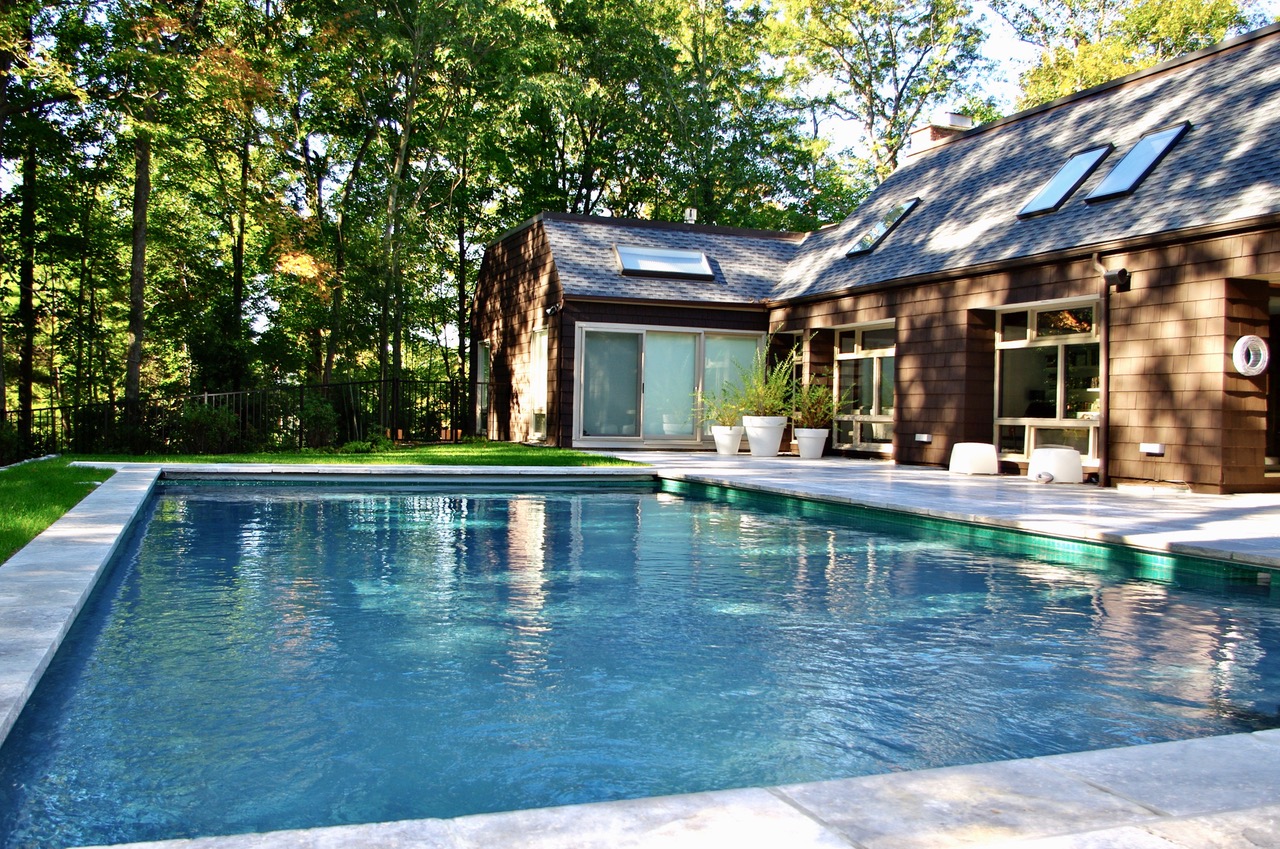 Japanese Inspired Landscape
Perfectly complementing the home's Japanese architectural inspiration, the property's spectacular landscaping featuring native-Japanese plantings contributes as much to the home's design as the rooms themselves.
Guests are greeted by a lovely full moon Maple tree anchored by Japanese forest grass with its lime green variegated leaves that when in bloom, looks like a river evoking a feeling of water.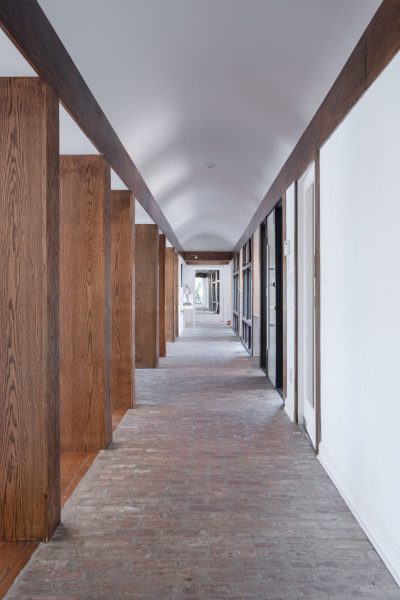 It is a motif throughout the garden – almost like a string of pearls that ties everything together elegantly. A Japanese snowbell tree, which bursts into droopy white blossoms in spring, limelight hydrangeas, white roses and Japanese temple trees are just a few of the visual treats one encounters at every turn. 
Endless days are spent lounging by the swimming pool, enjoying a meal with friends and family while watching the summer sun set at the end of the day.
Located in the private enclave of Murdock Woods, Scarsdale is just a 35-minute train ride to Grand Central. A world away from it all, while conveniently accessible to everything.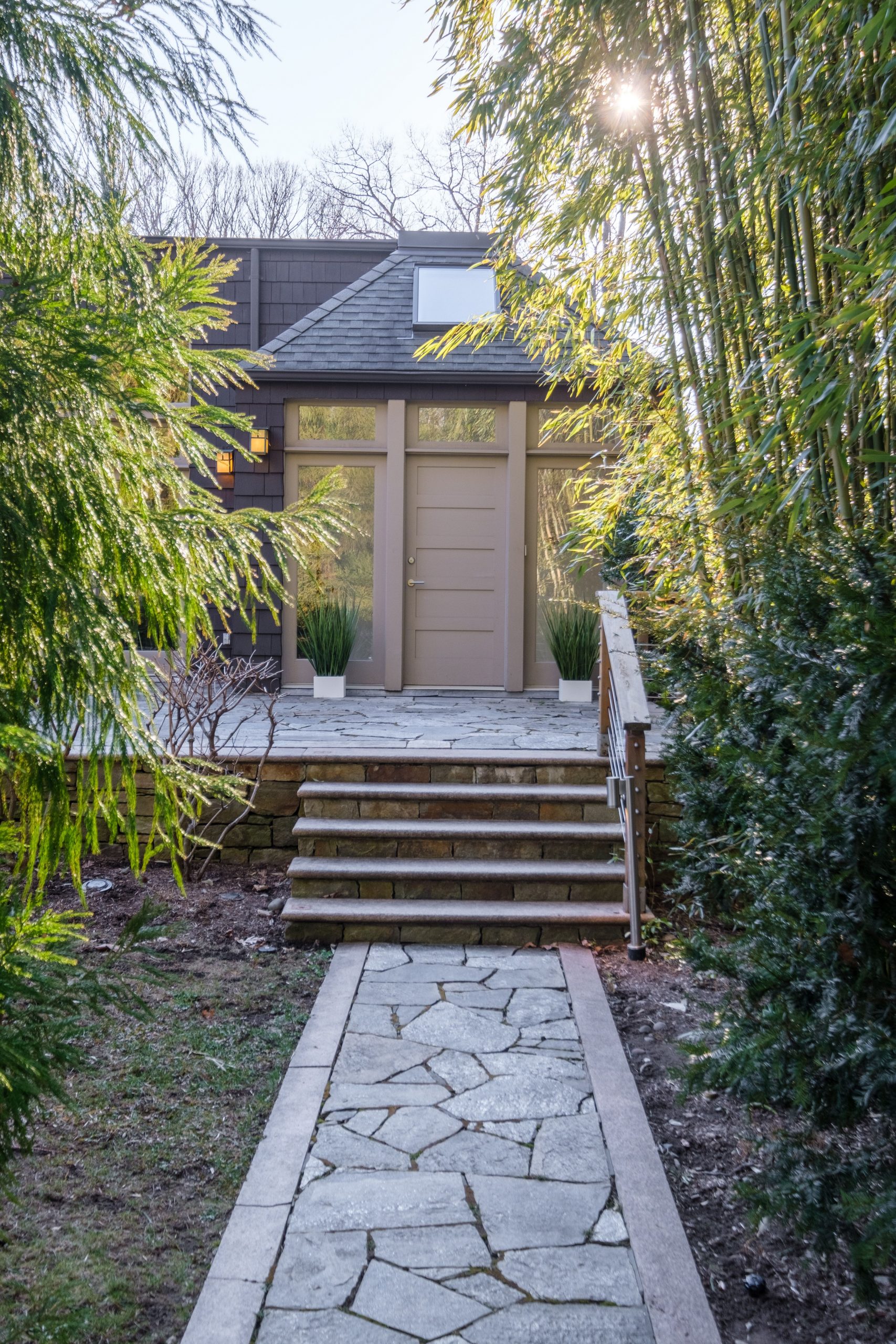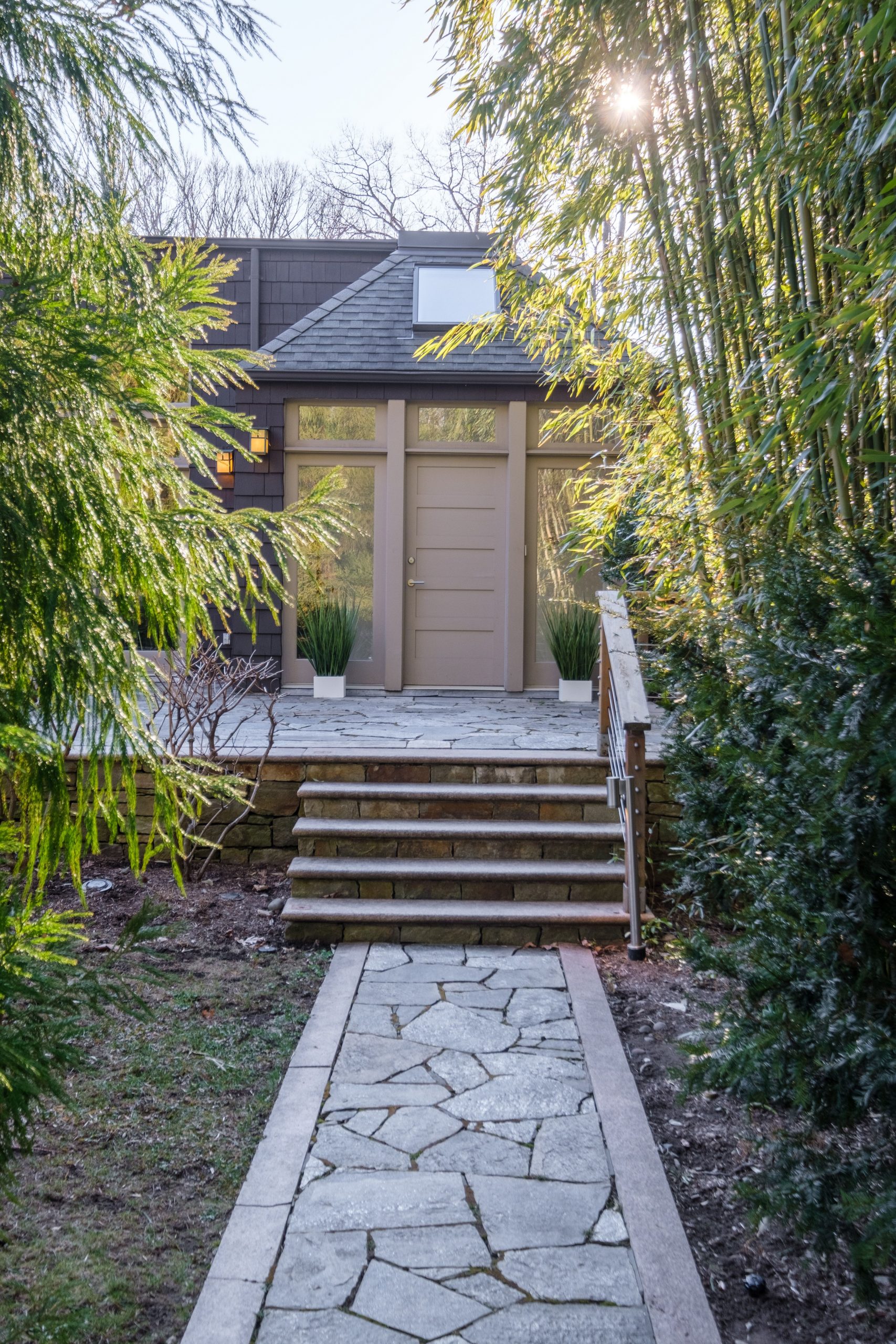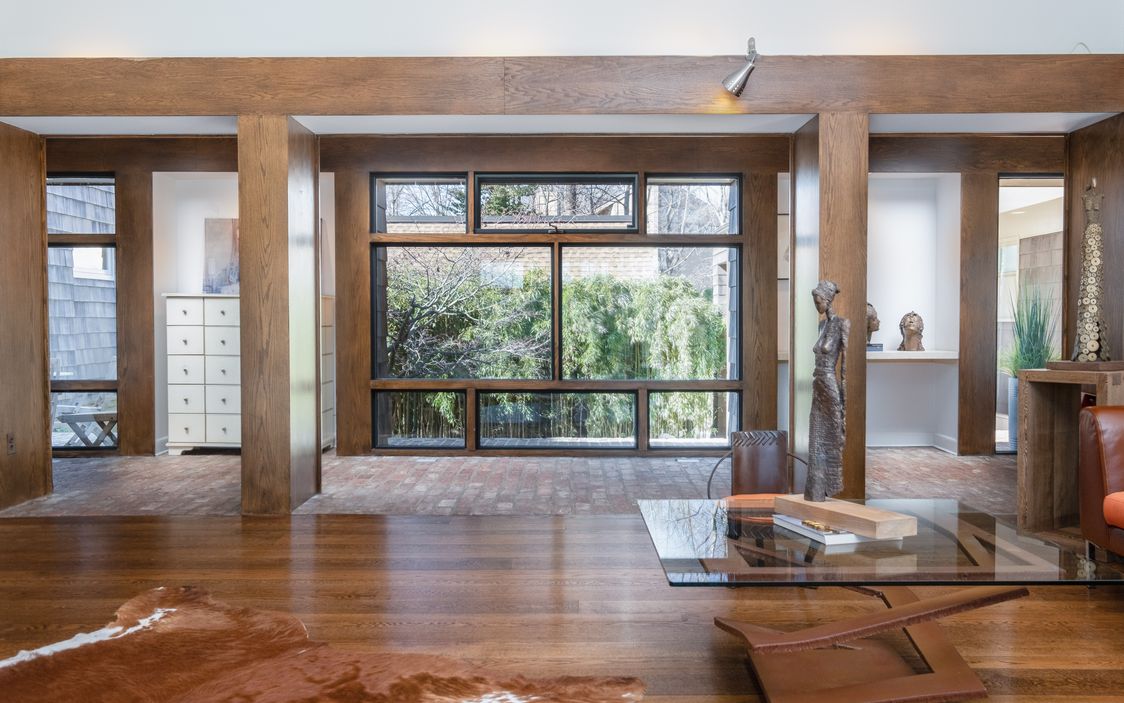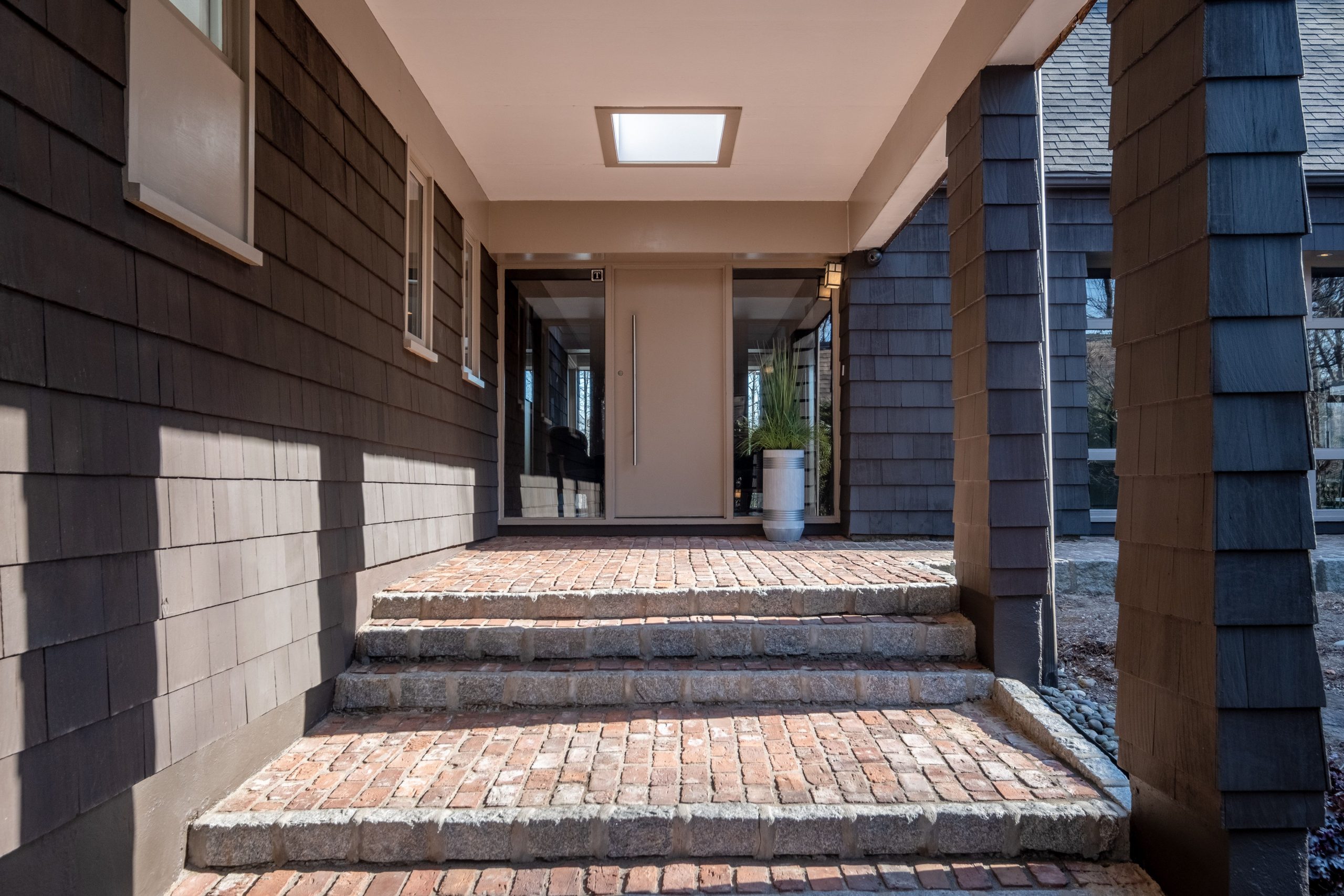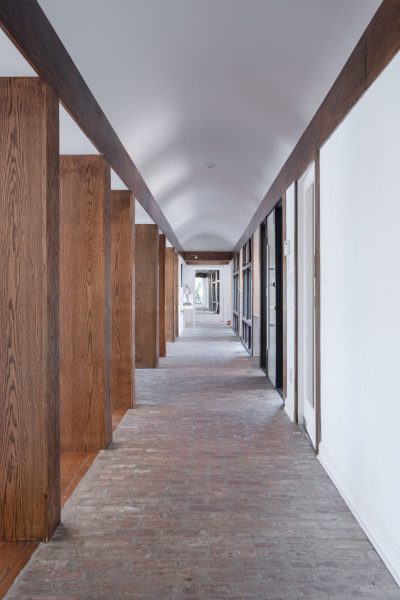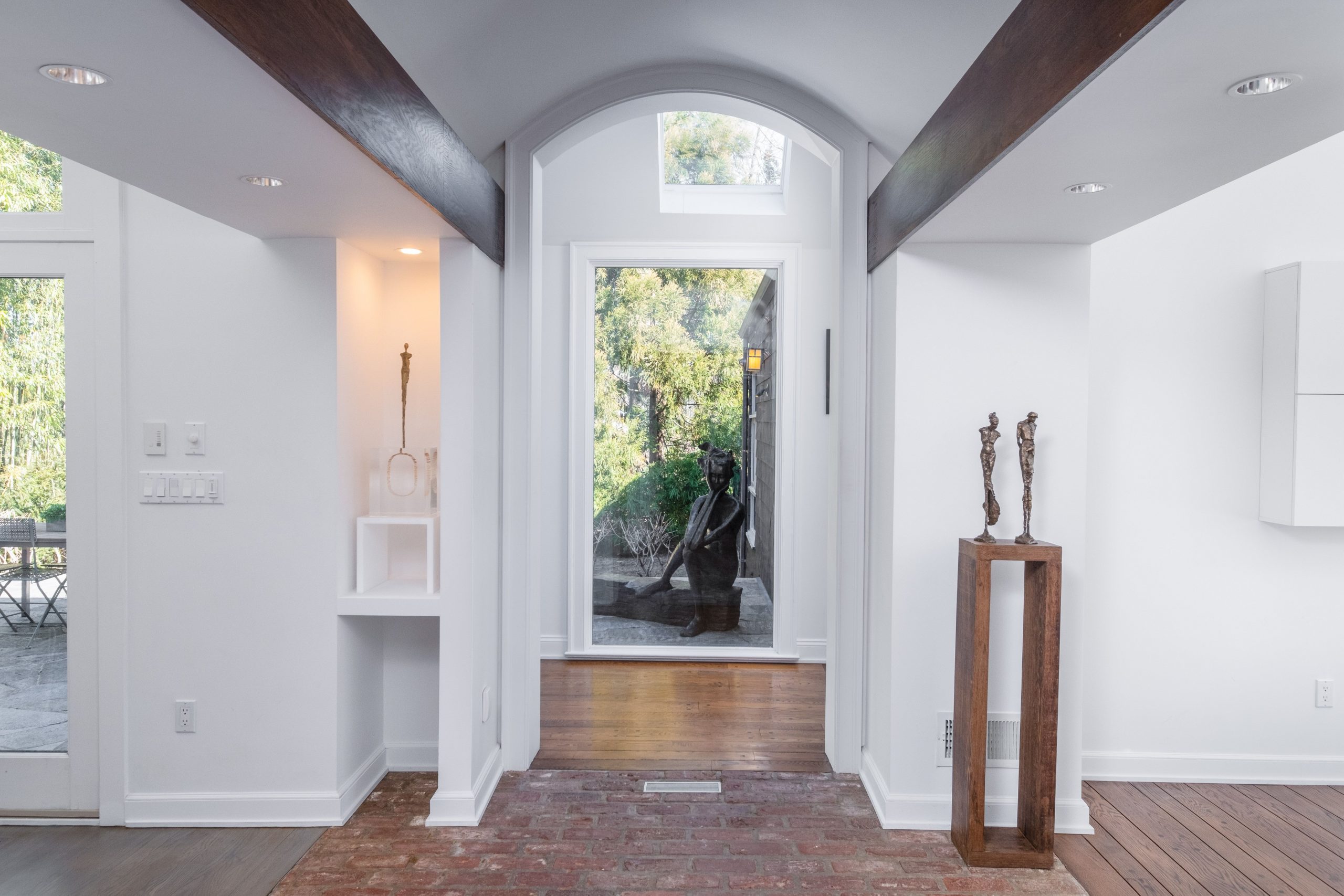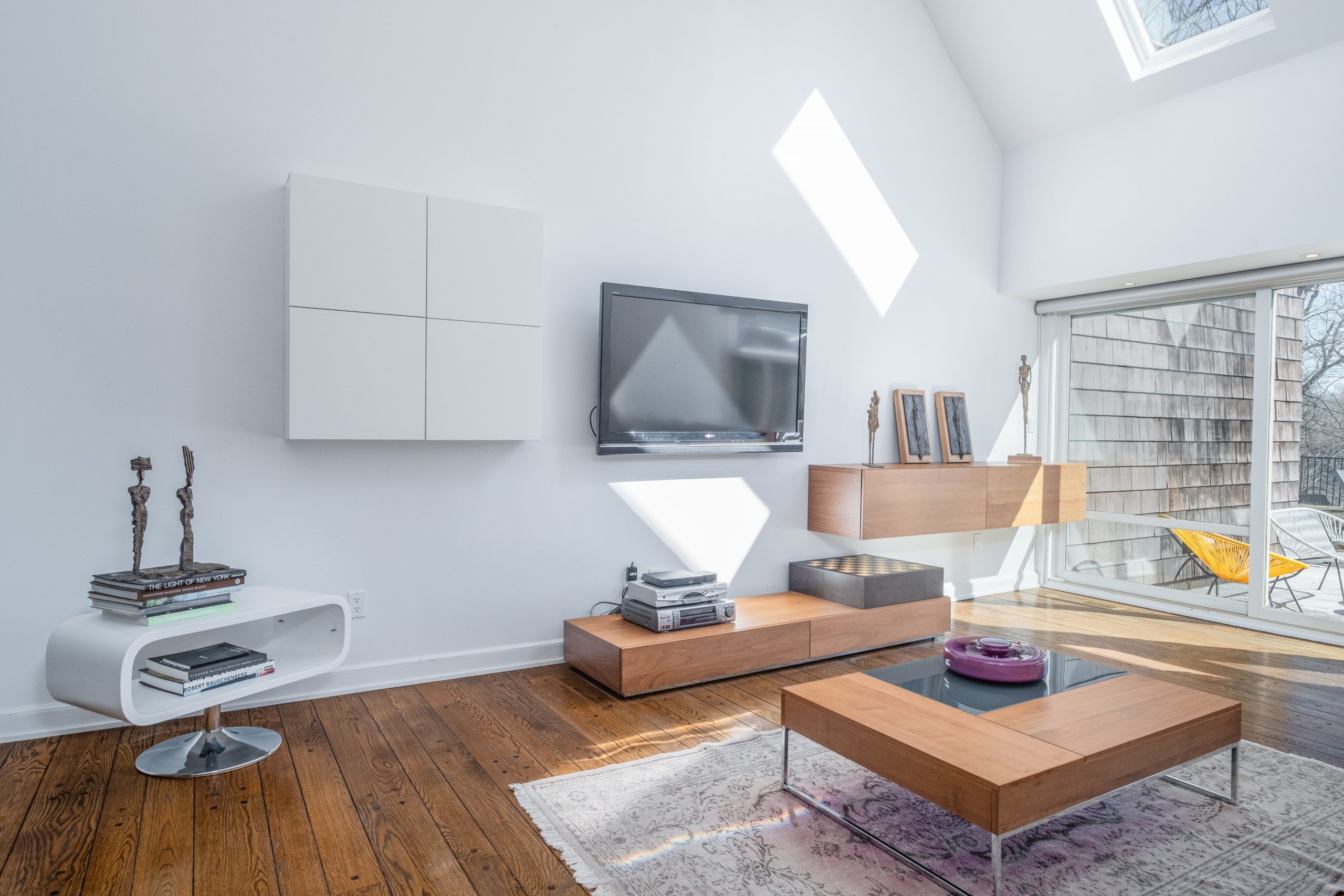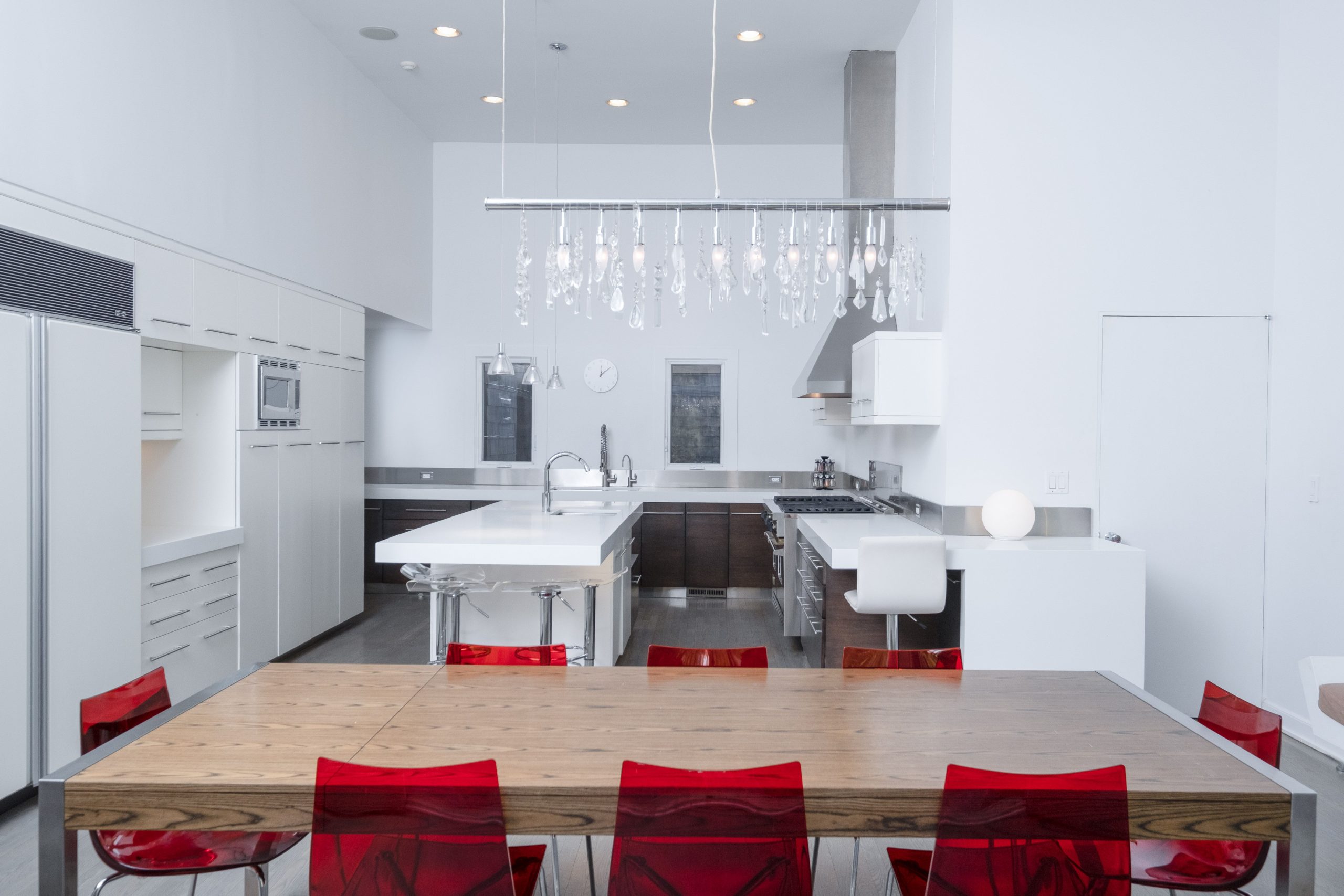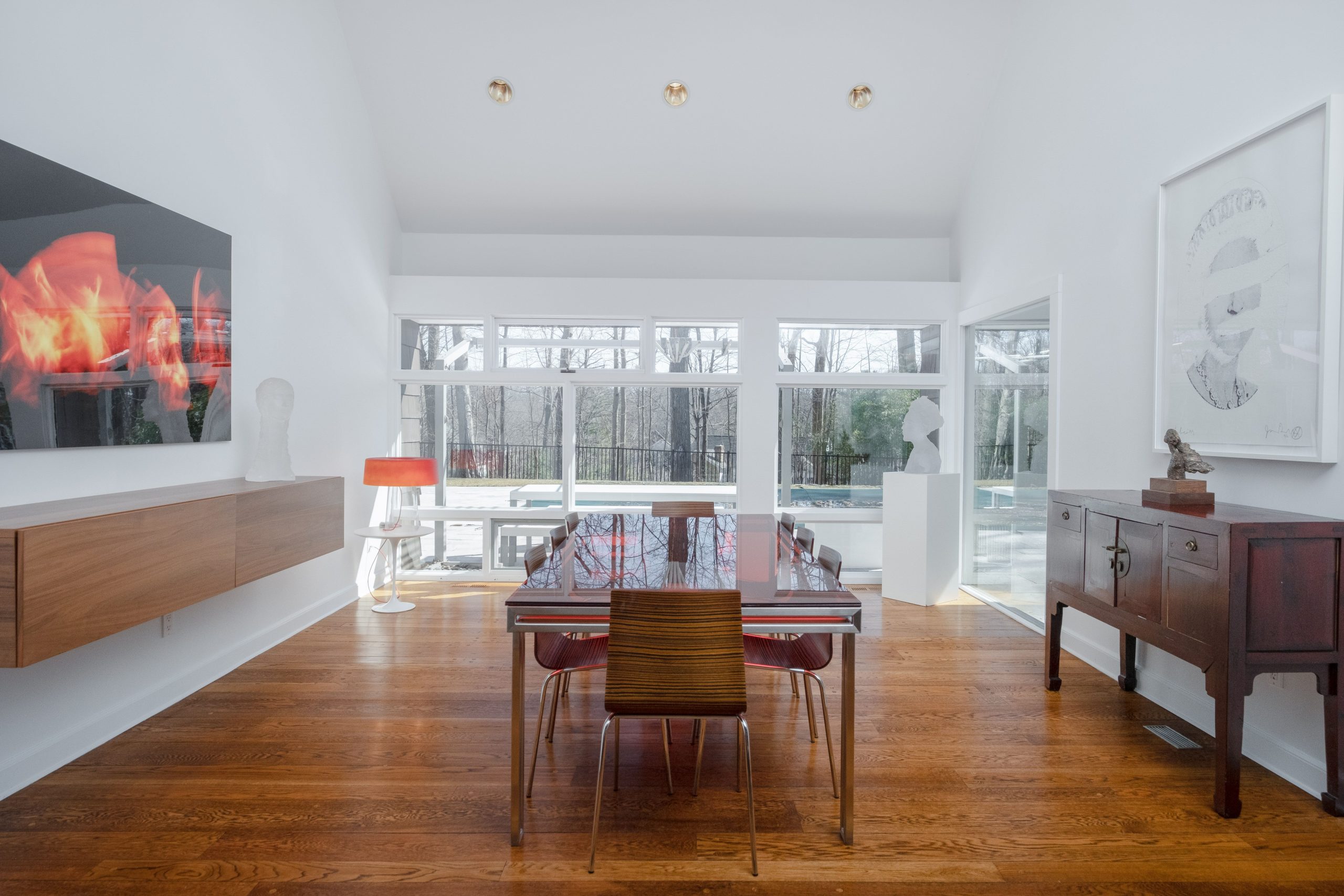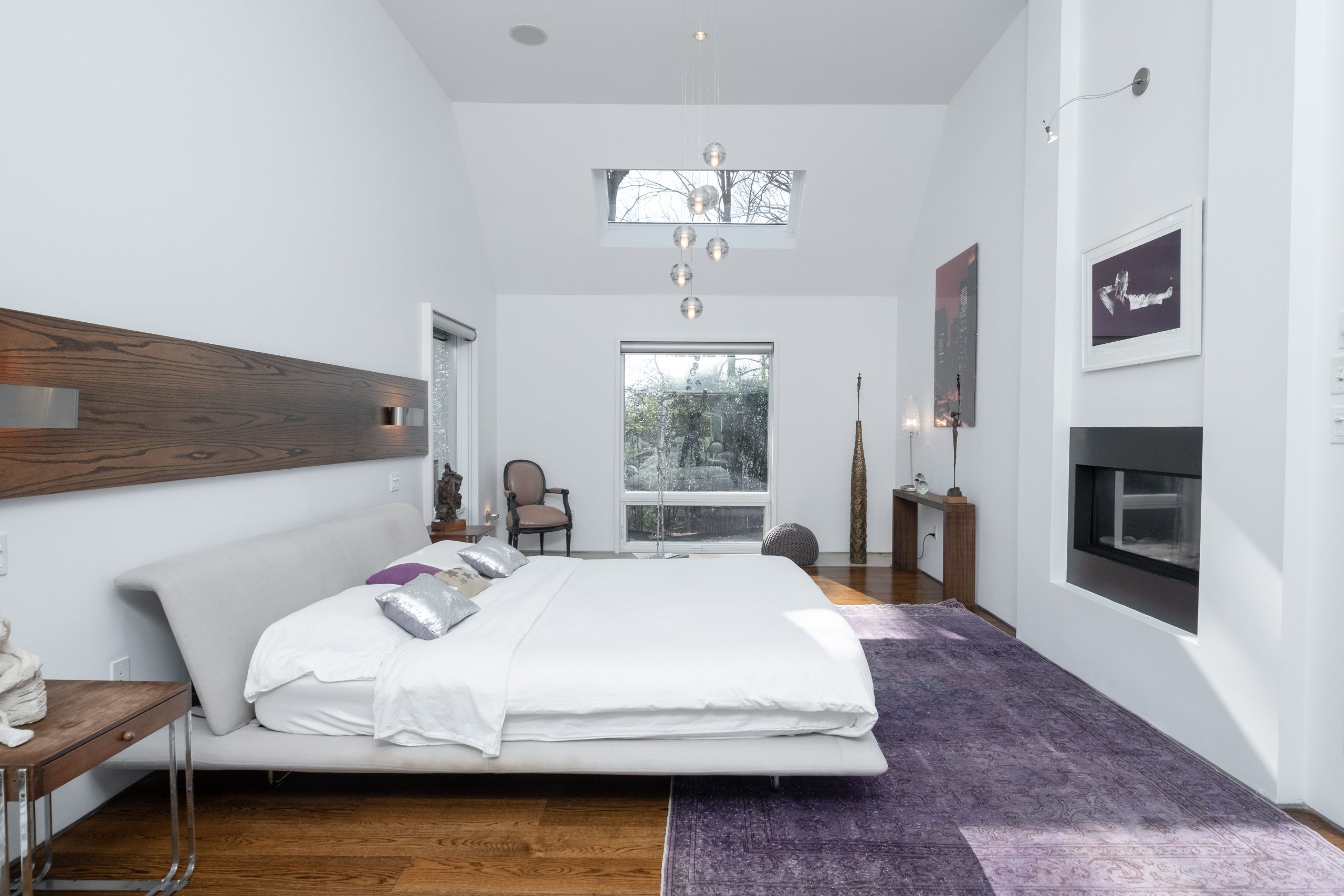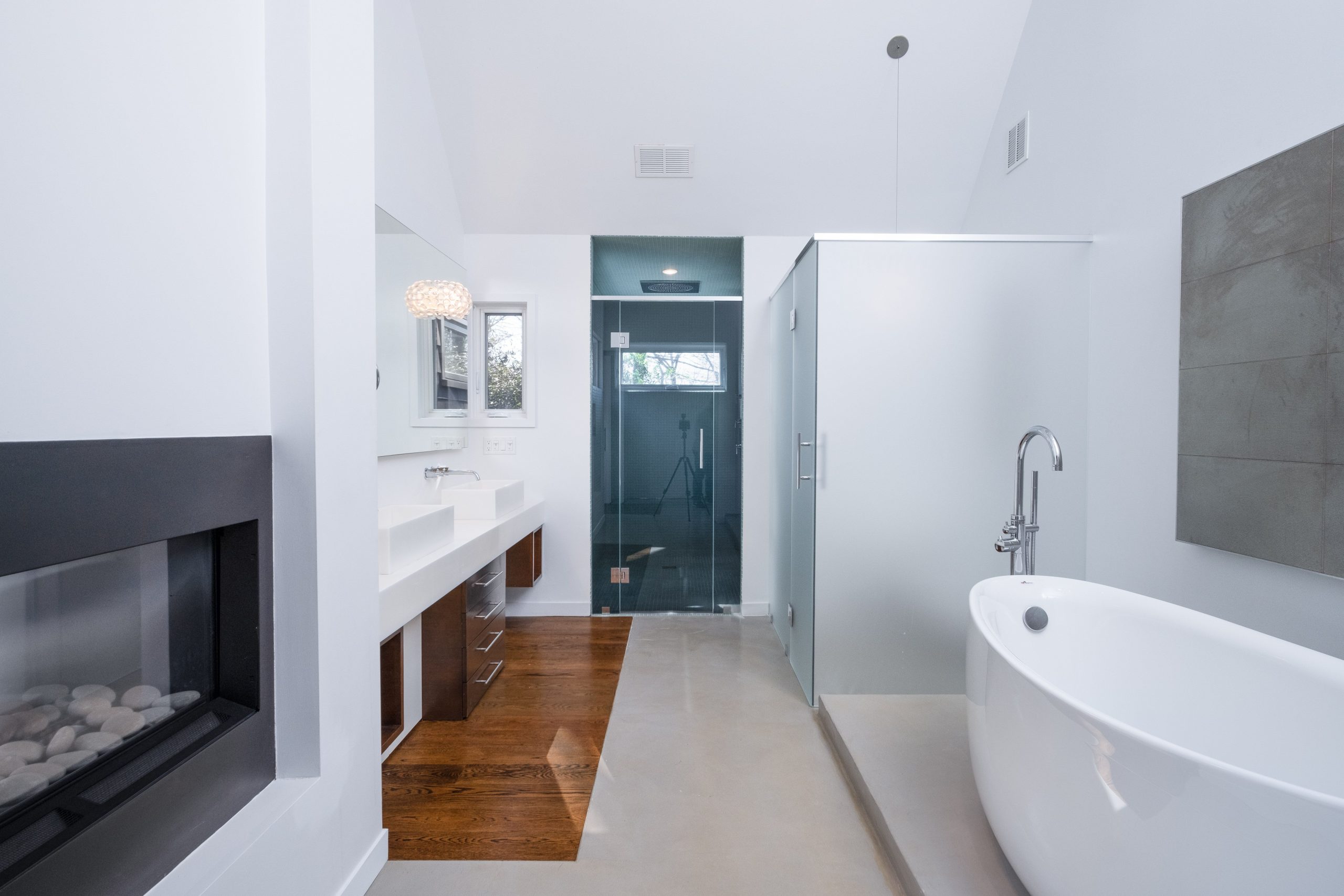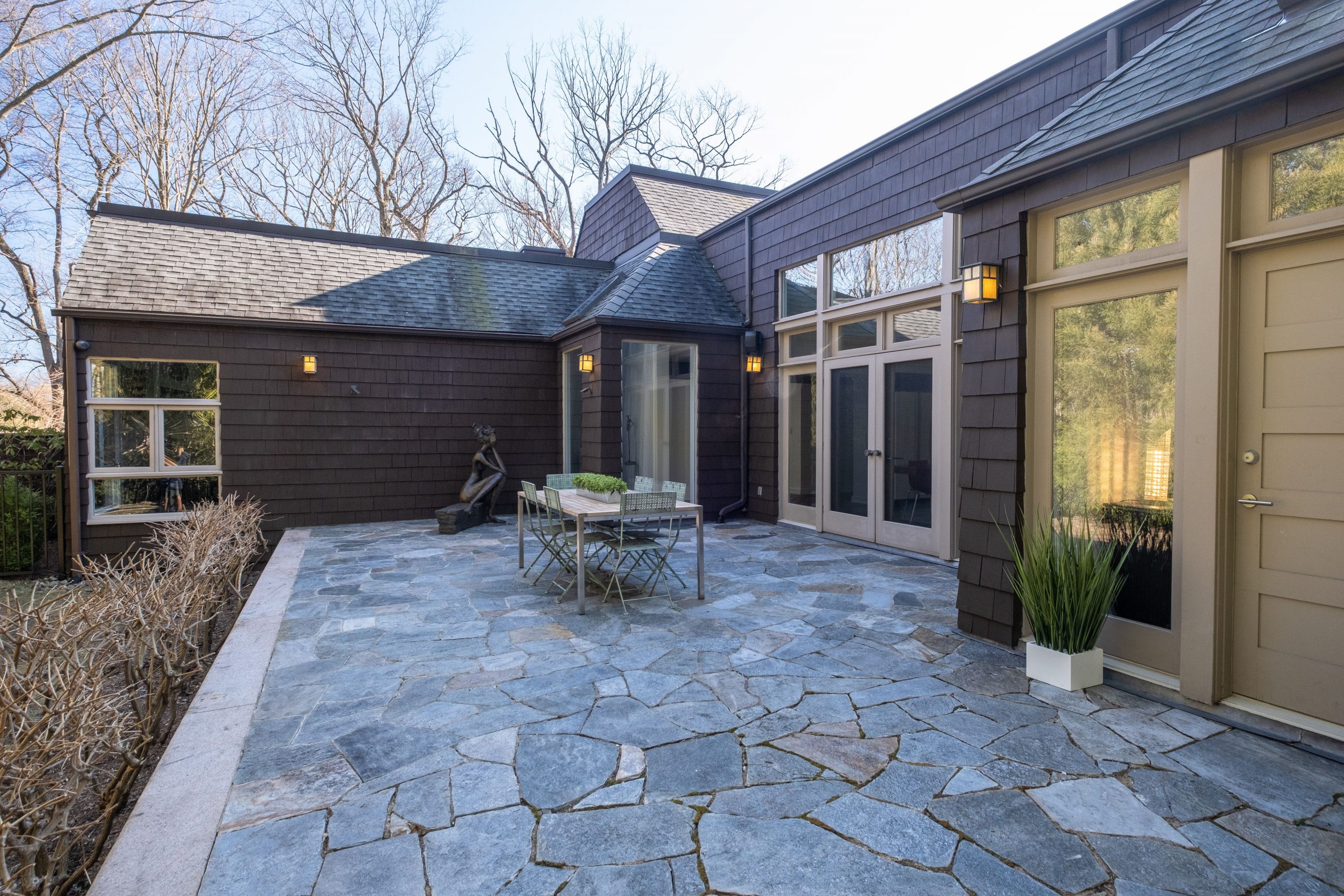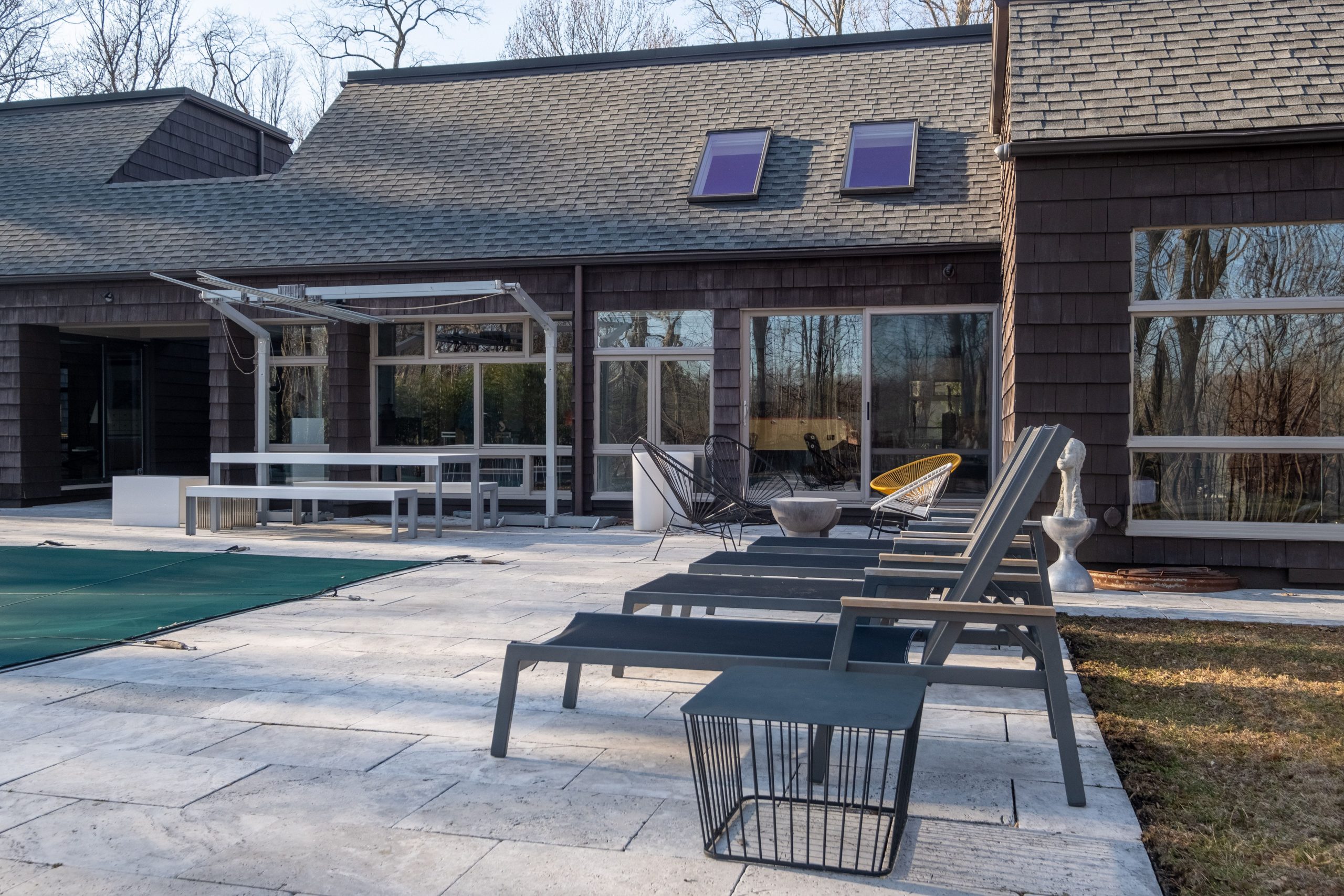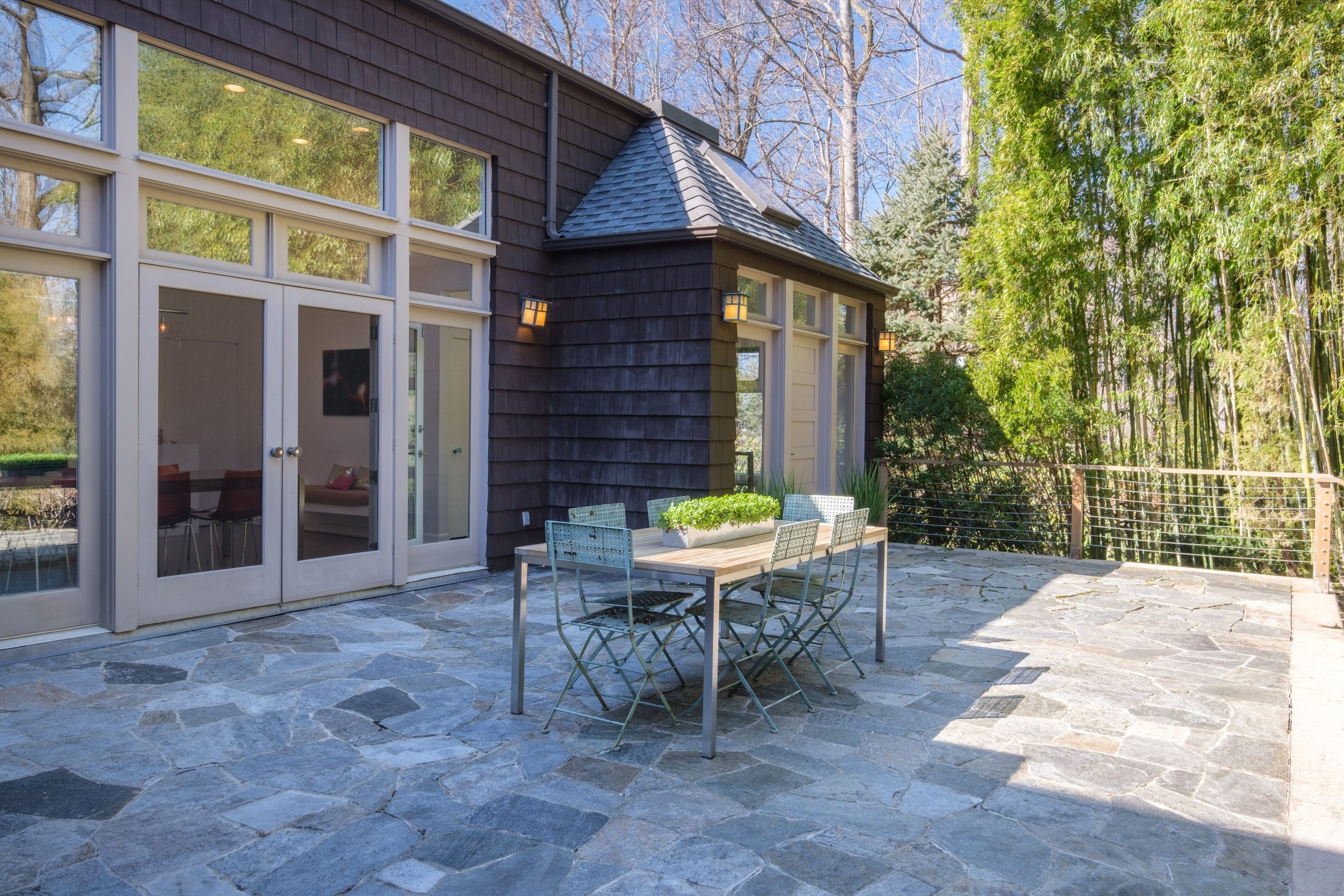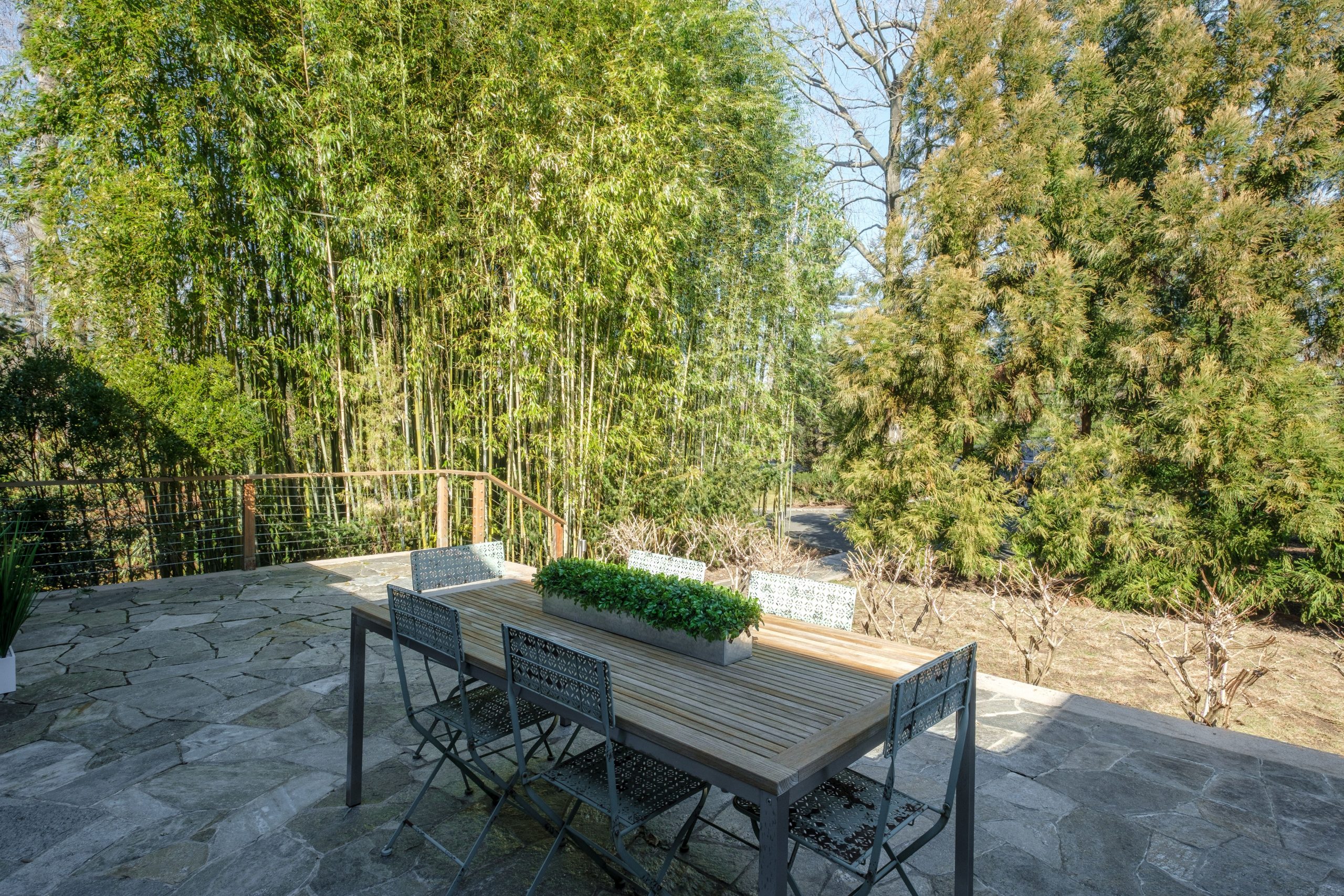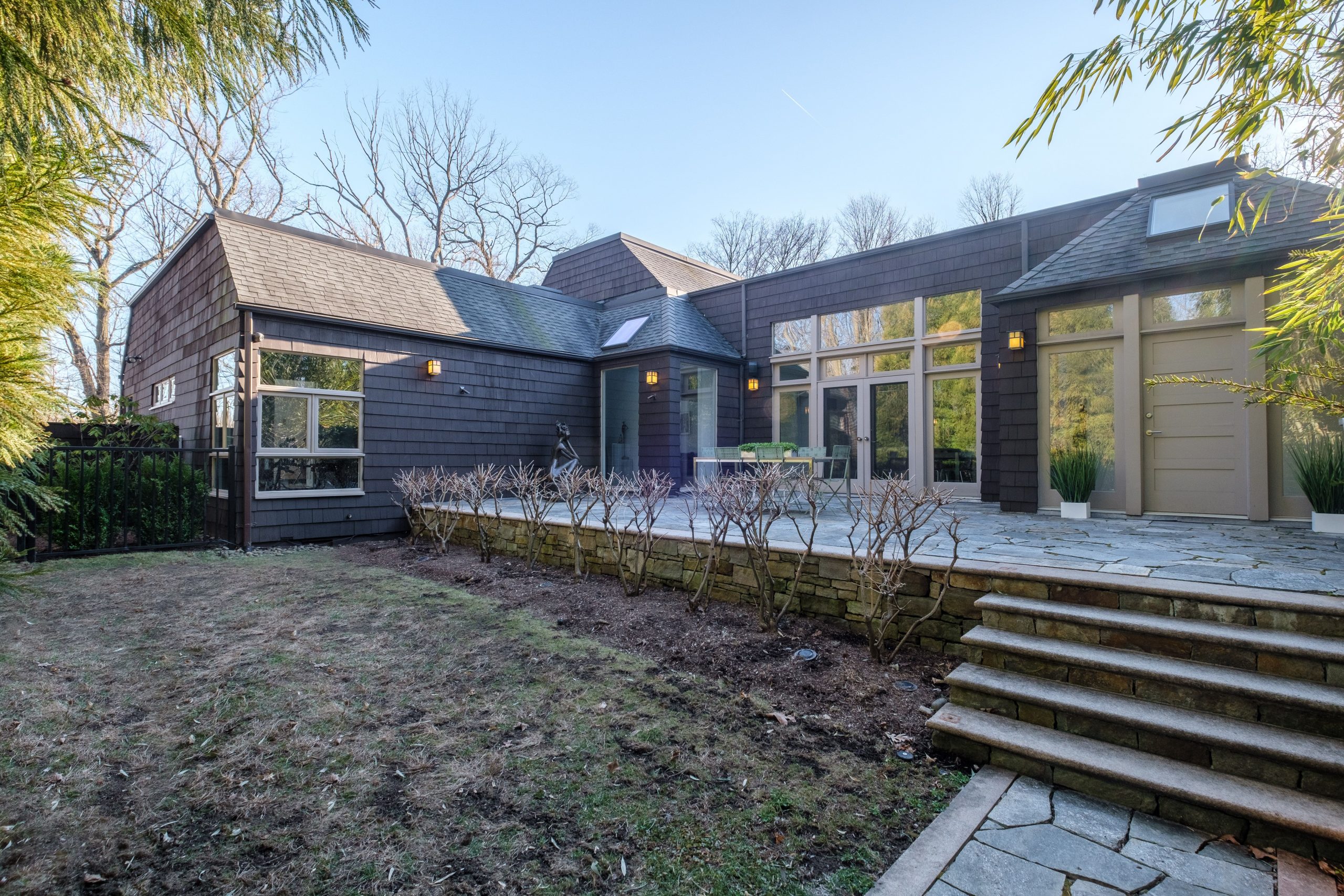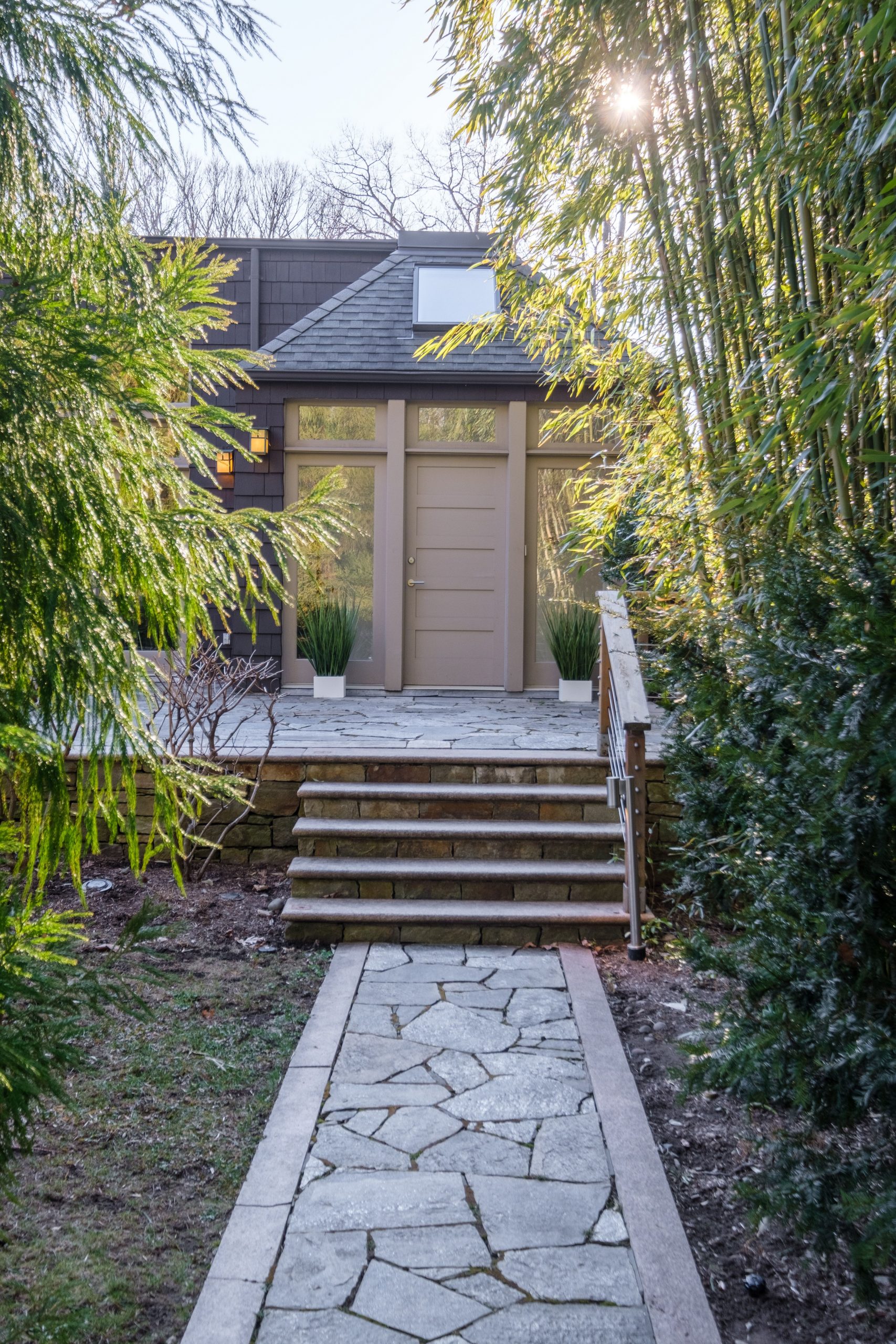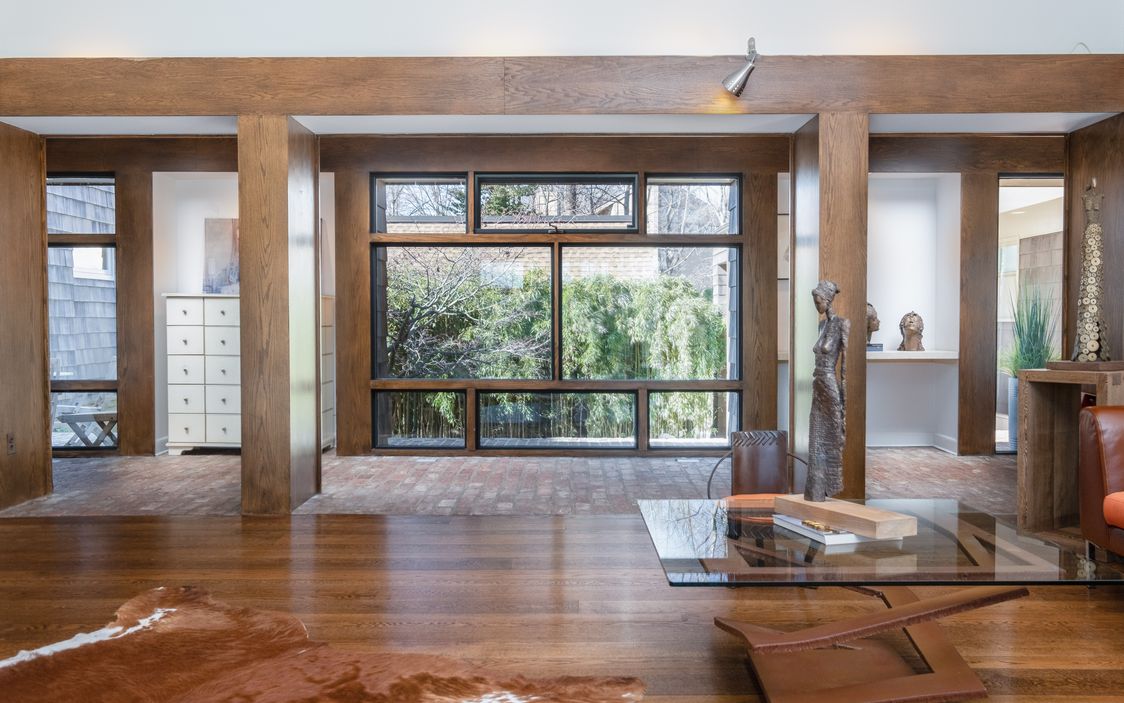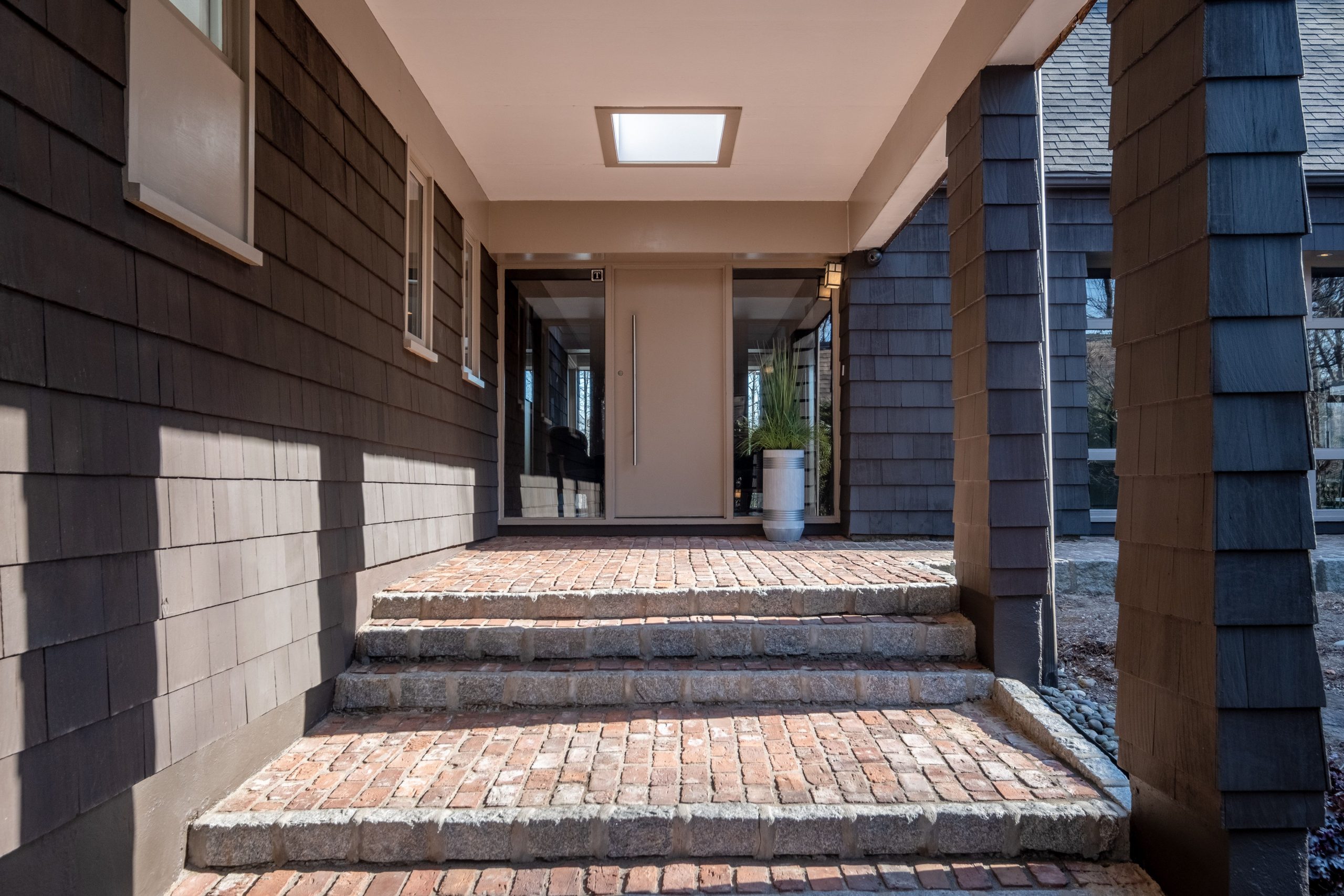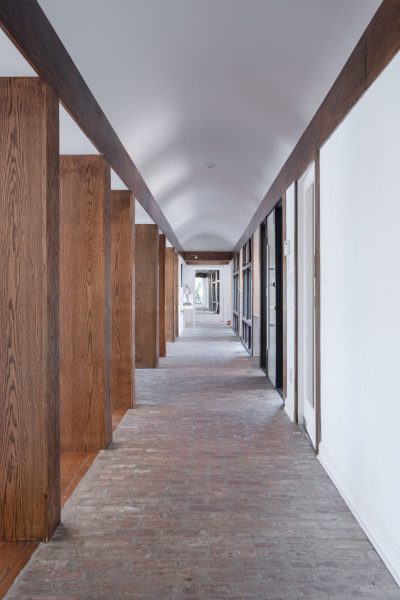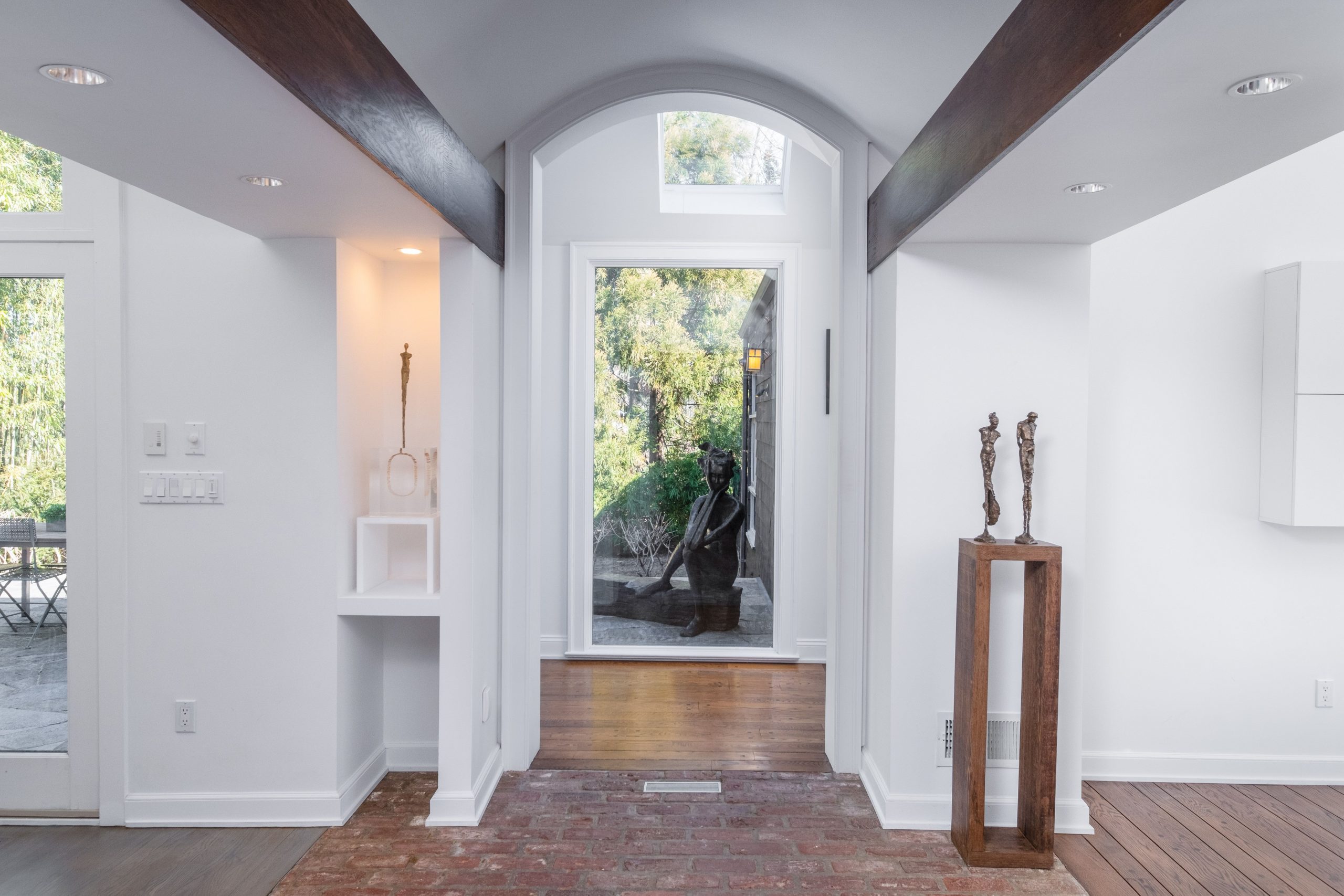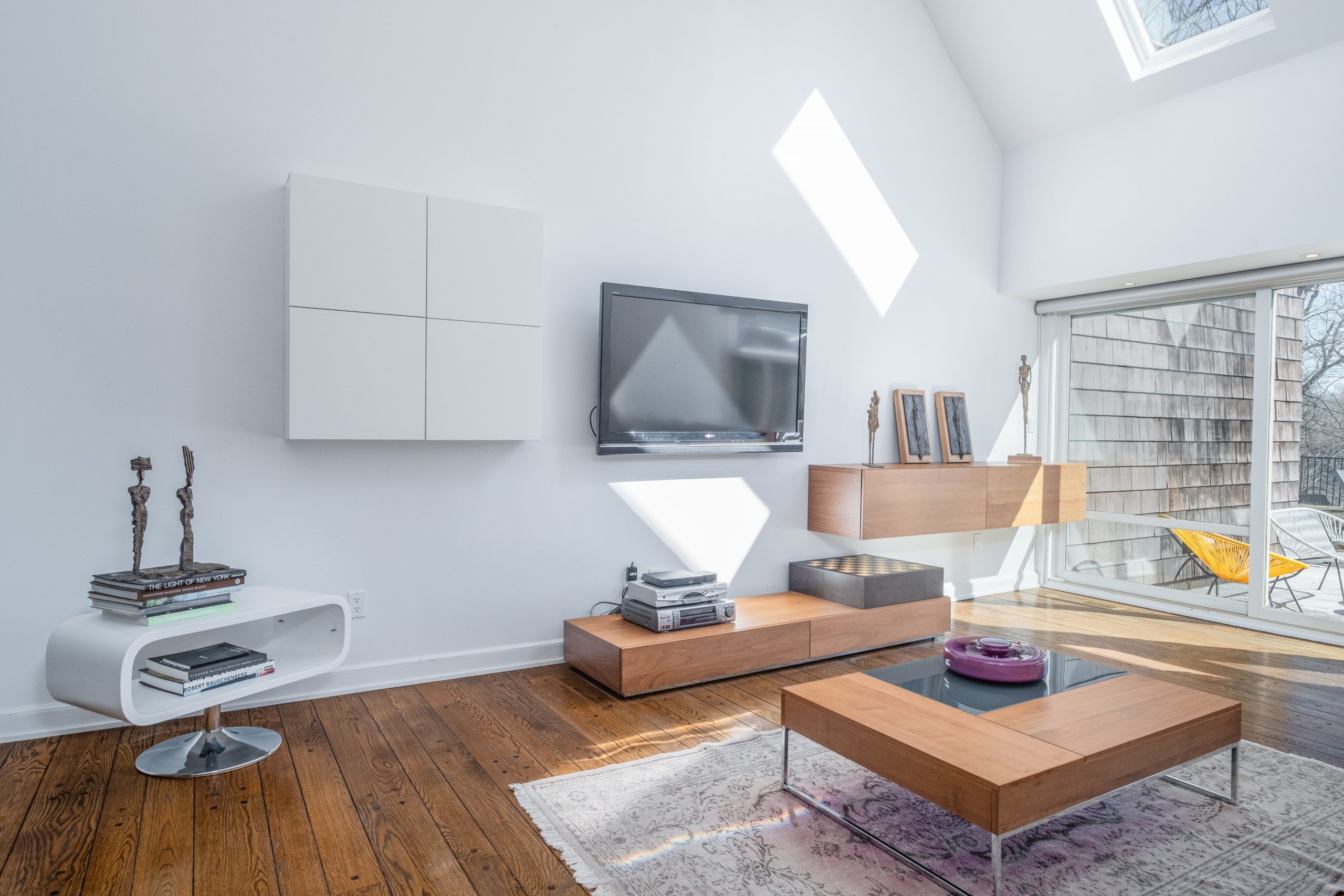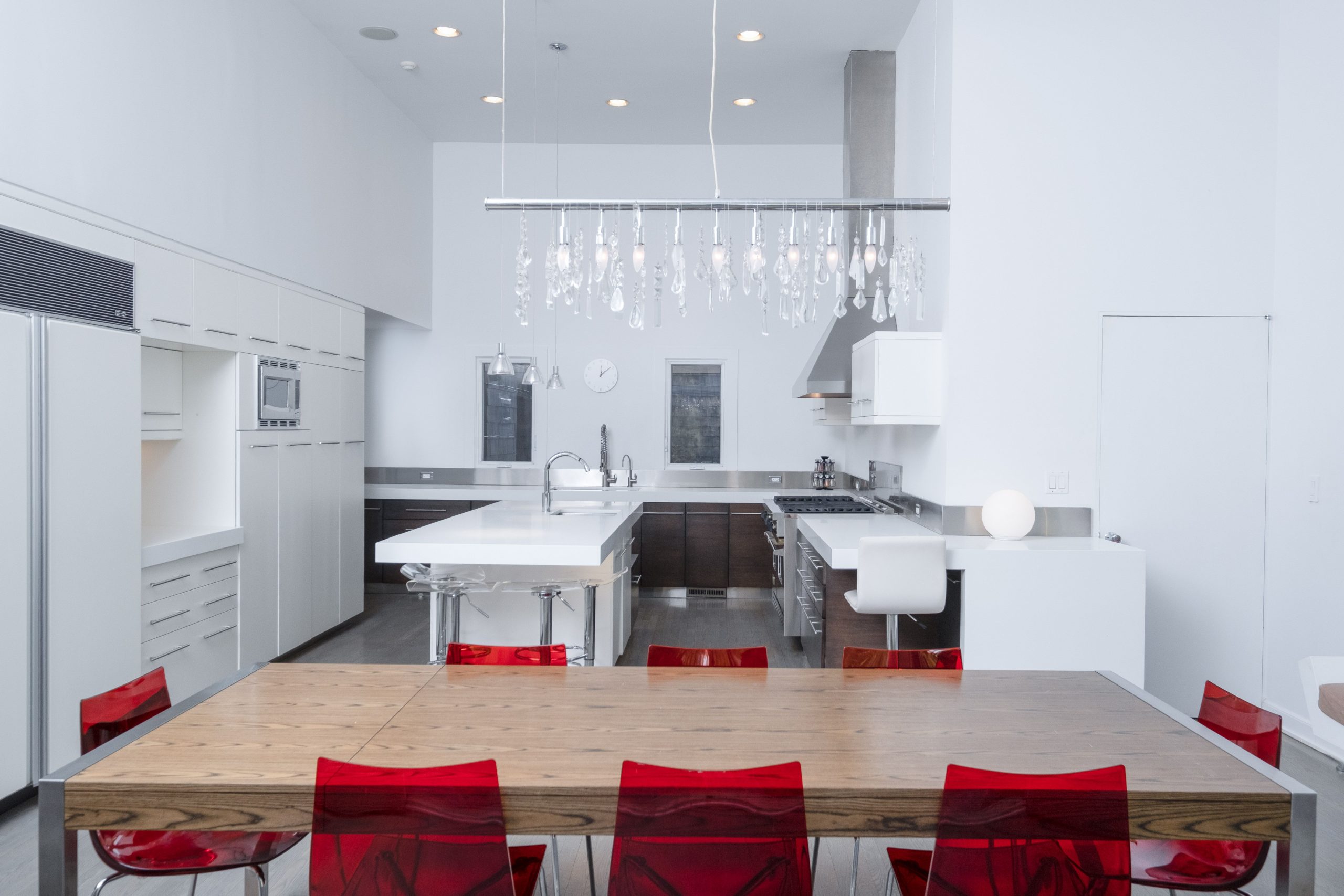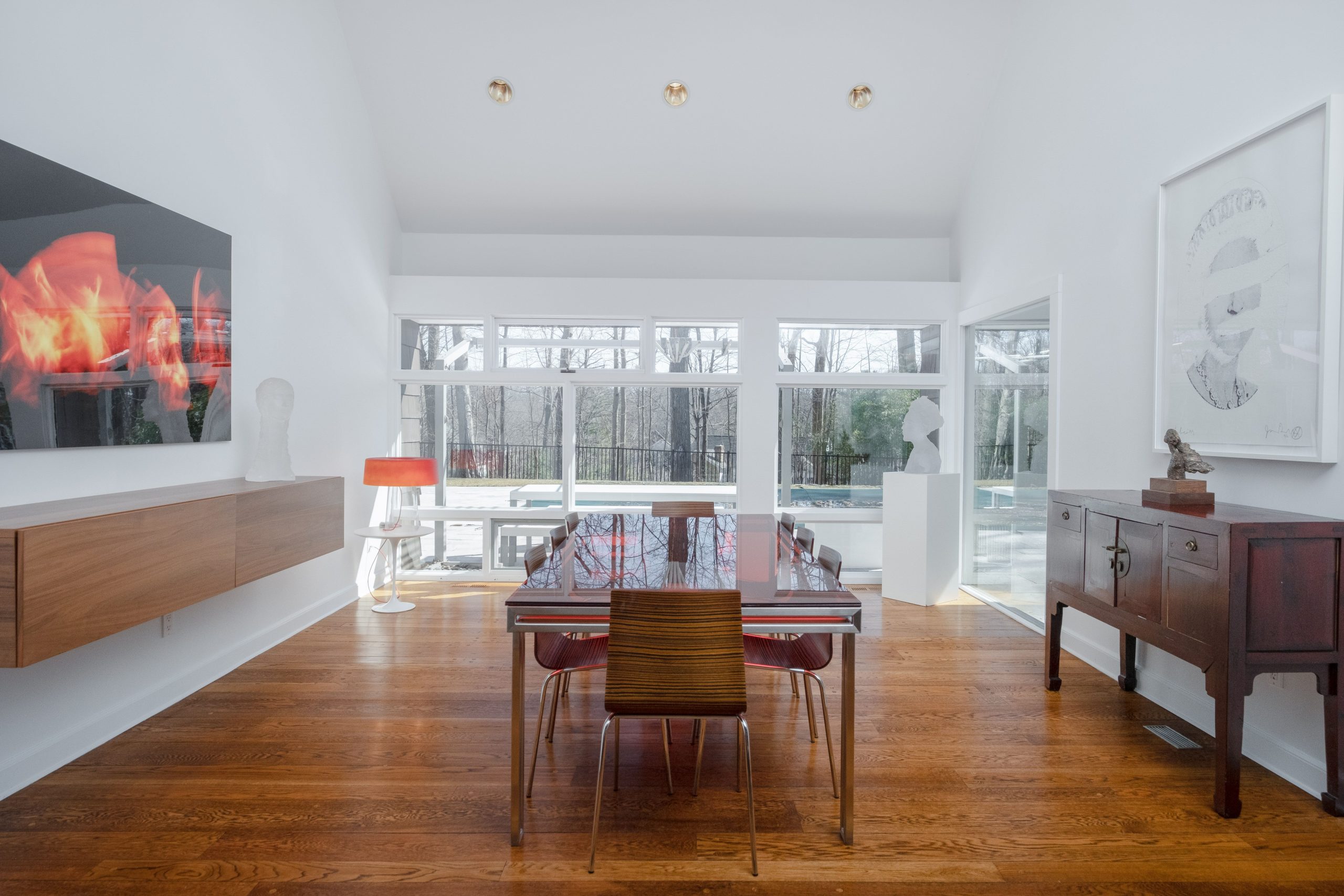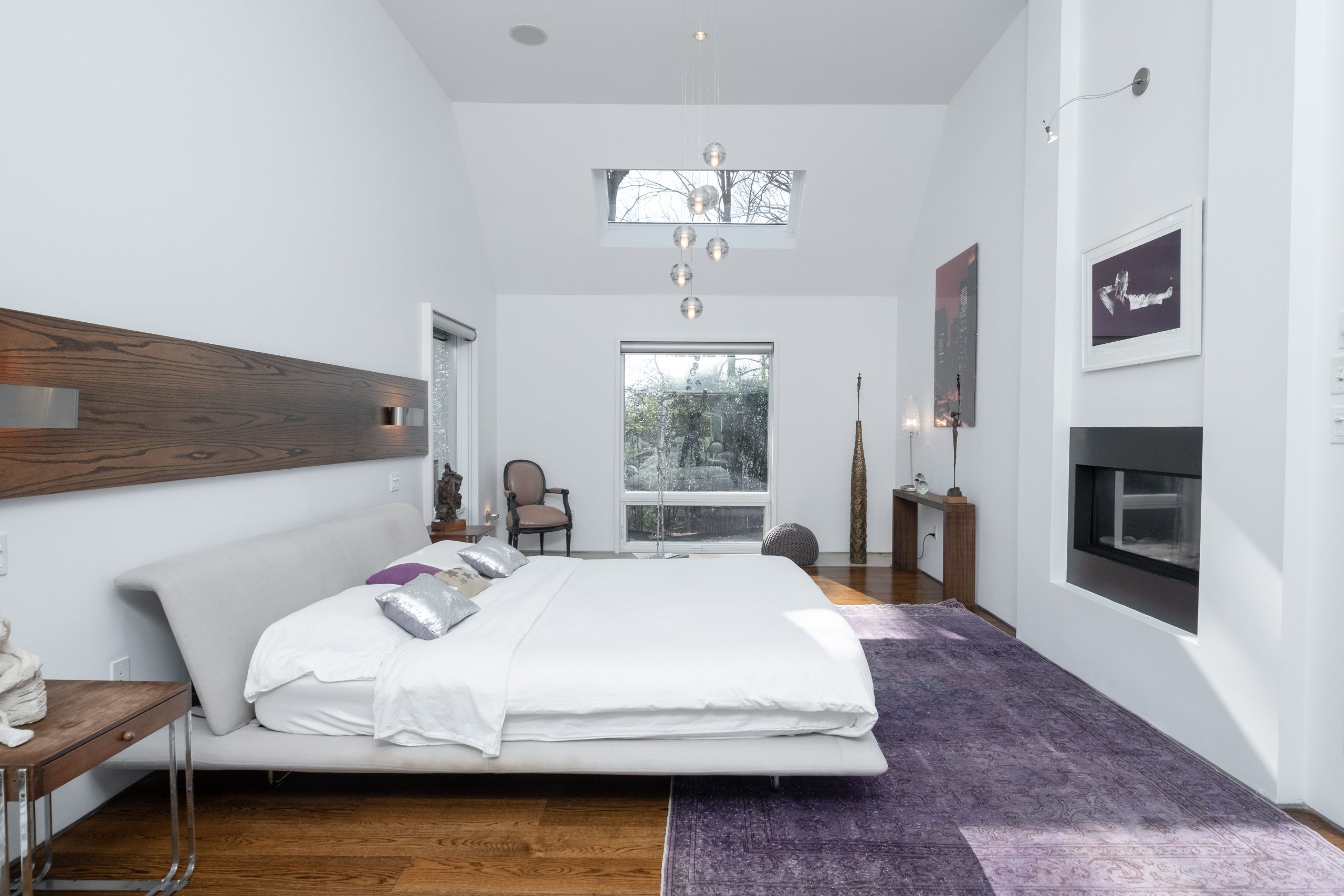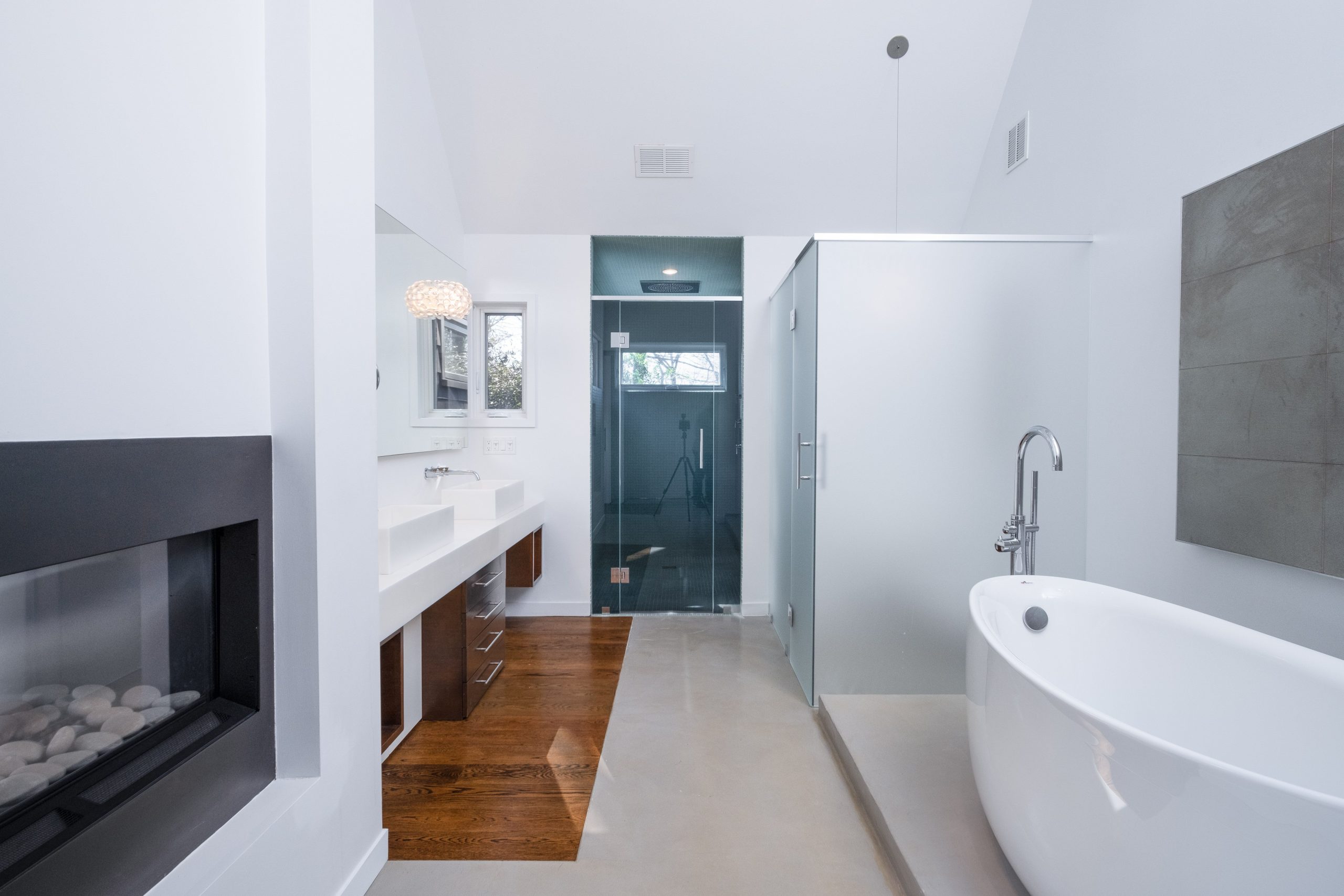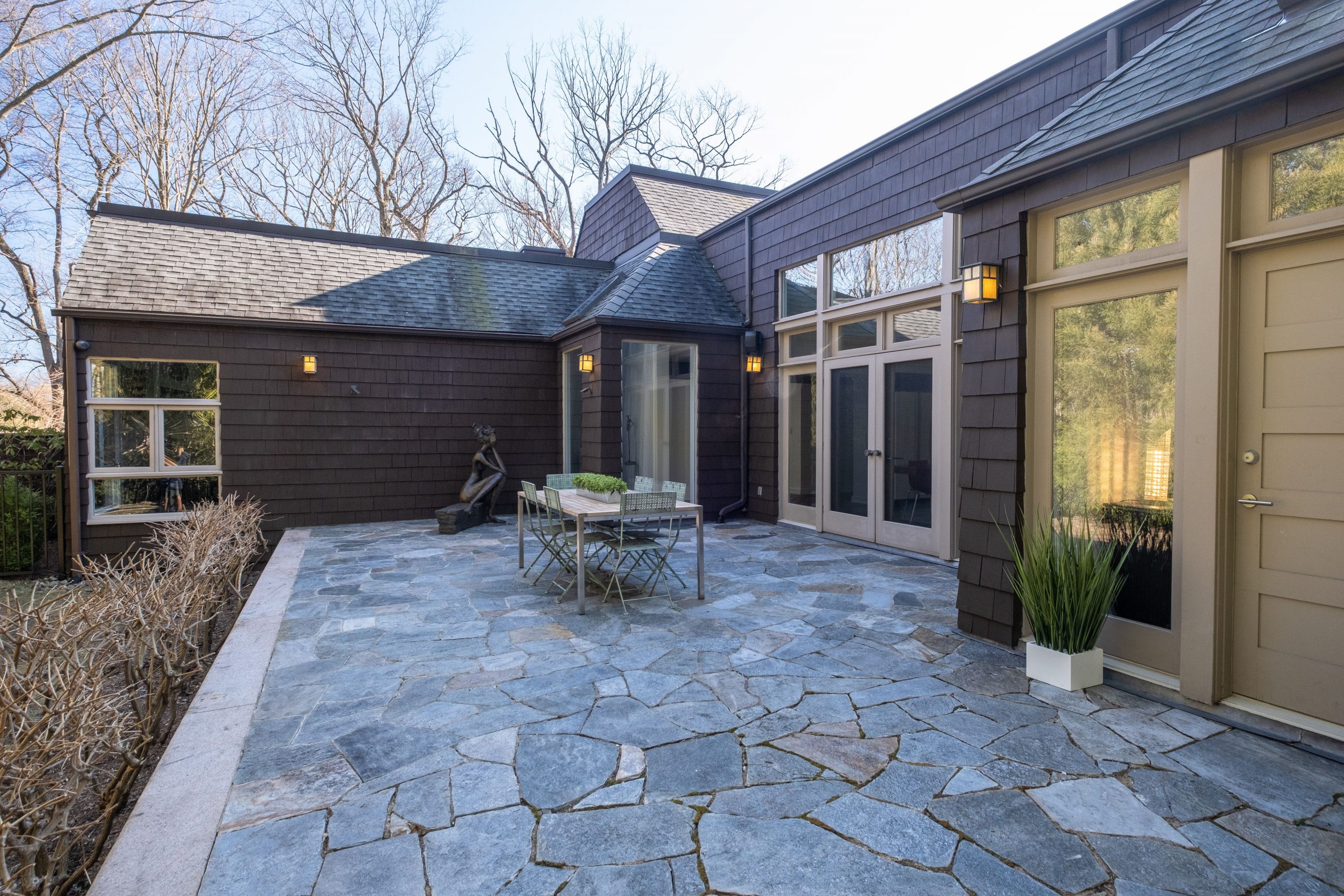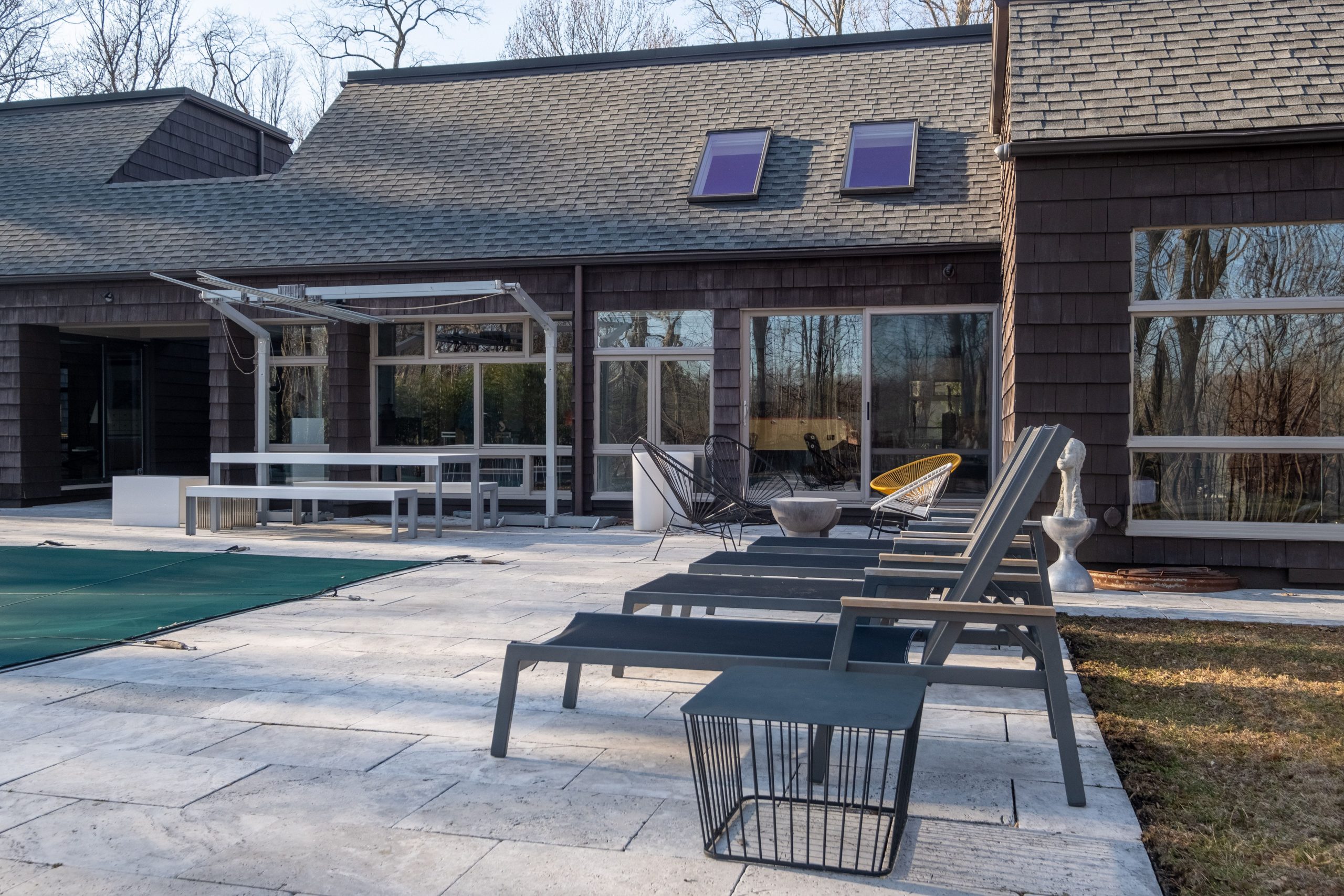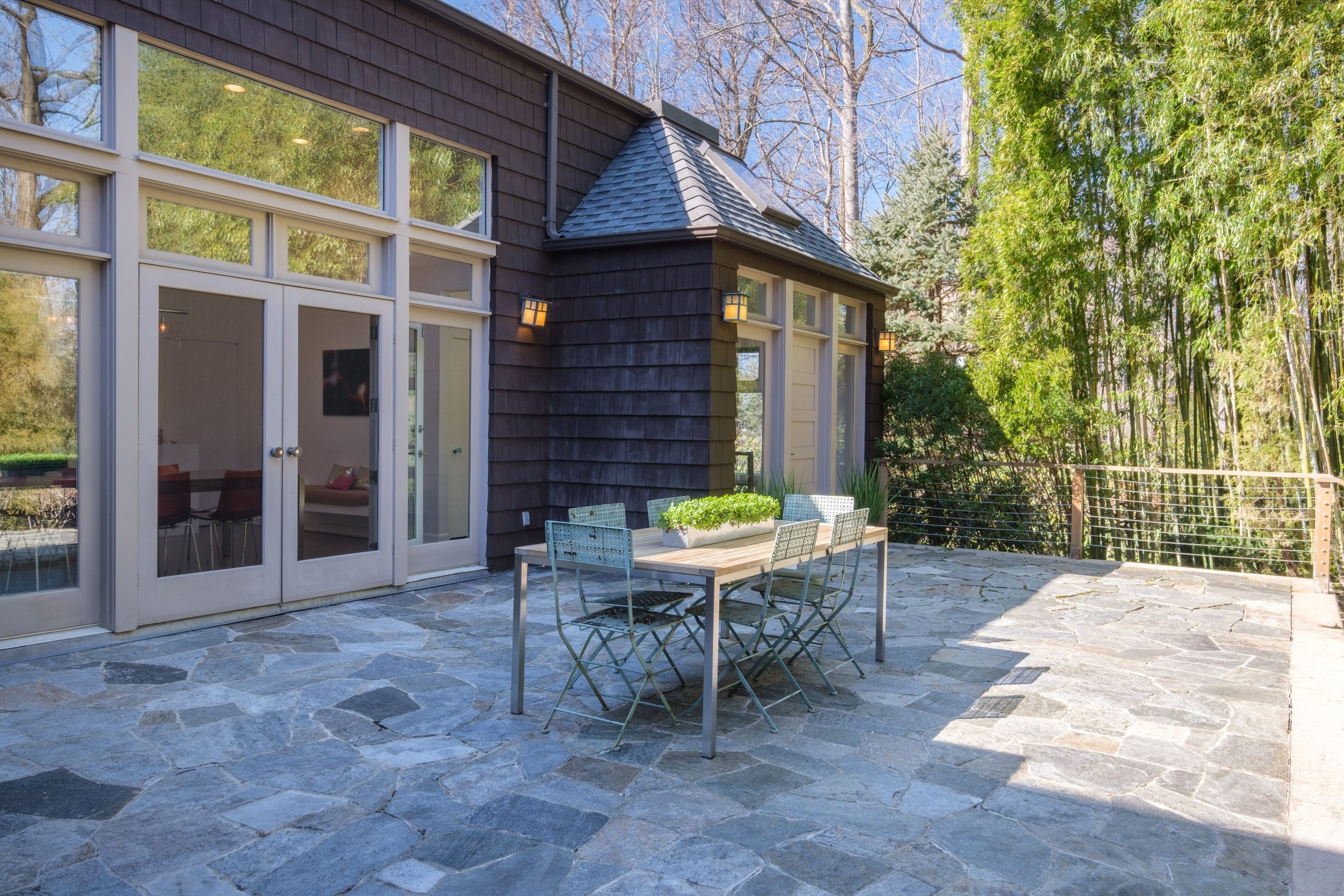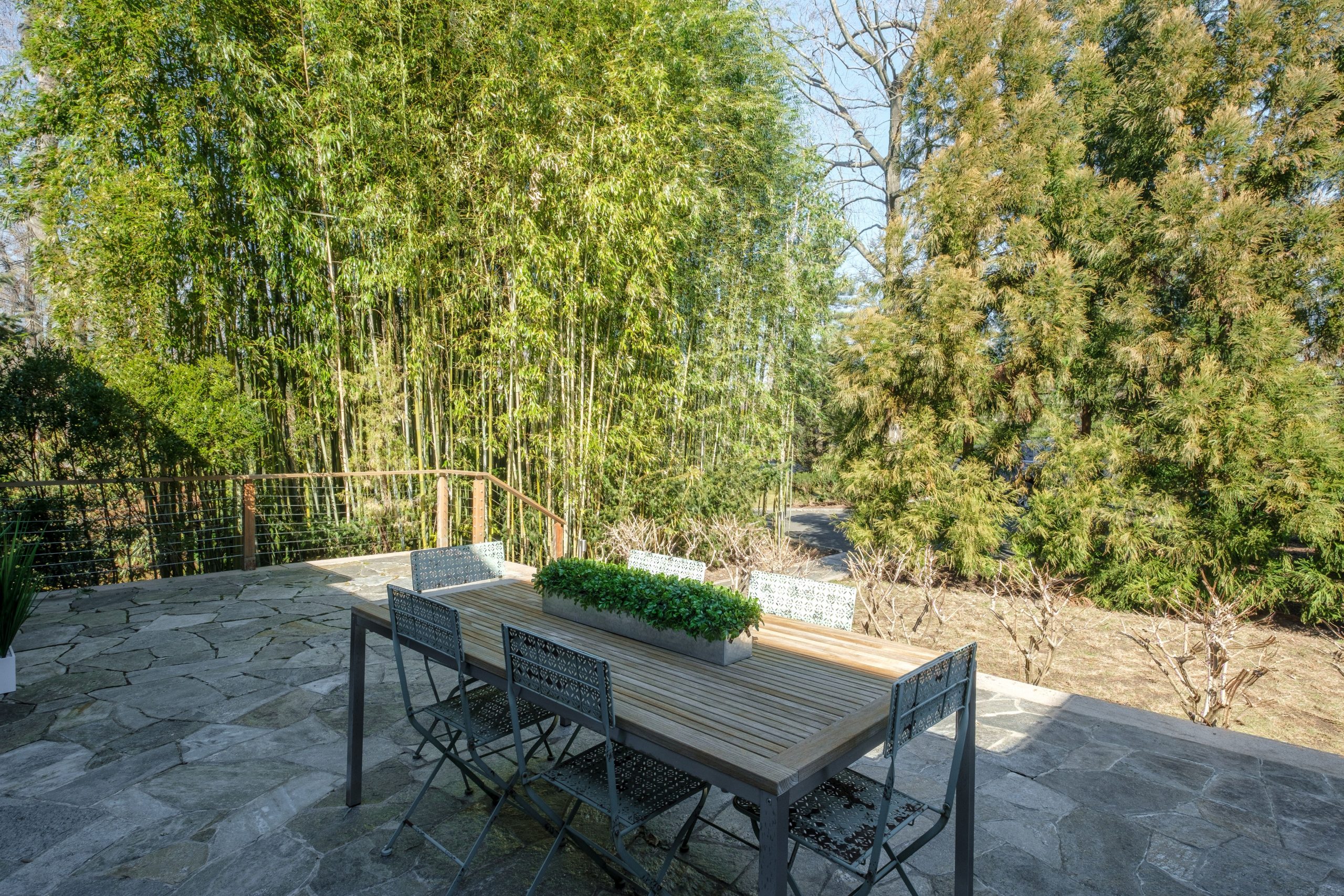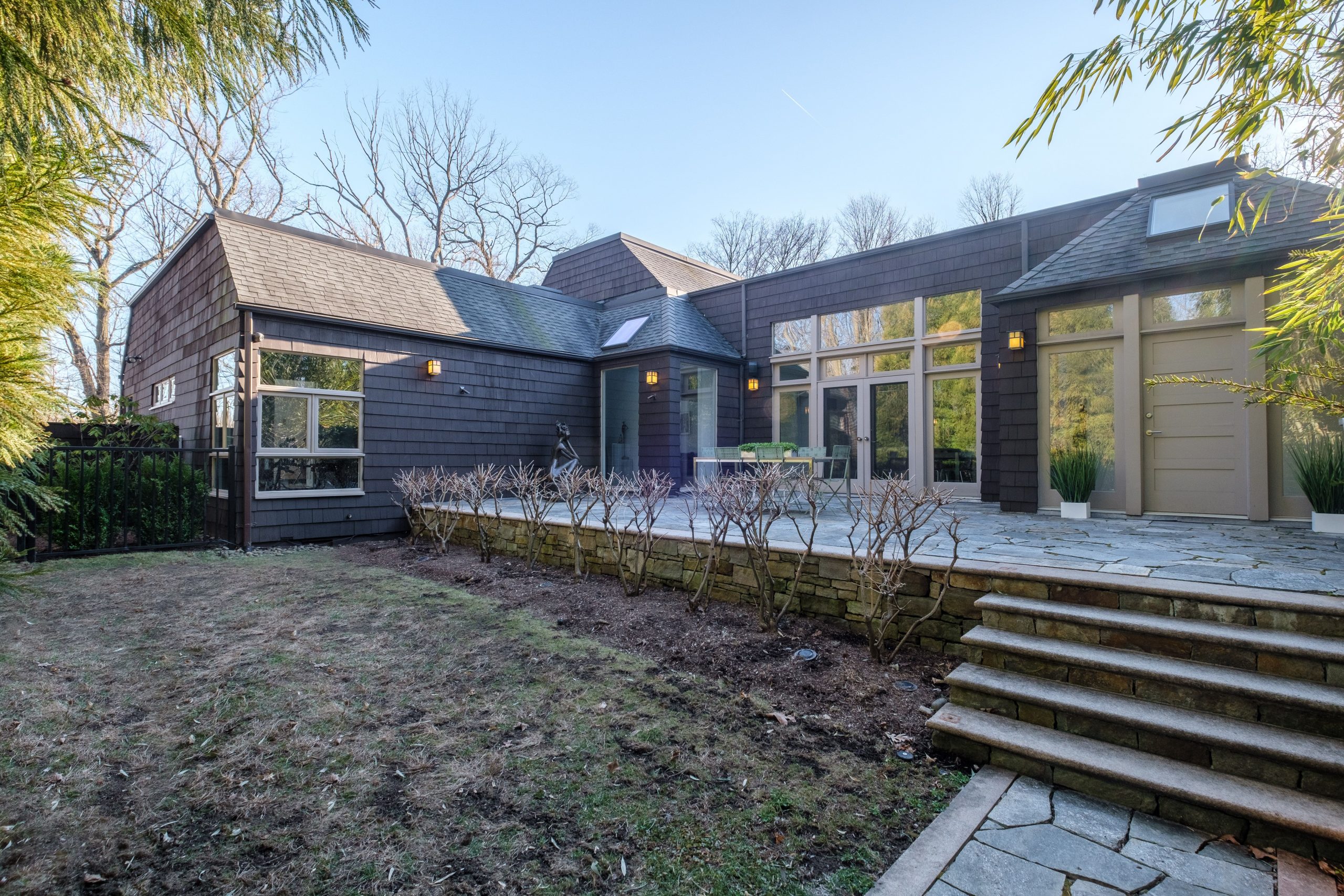 Related Listings