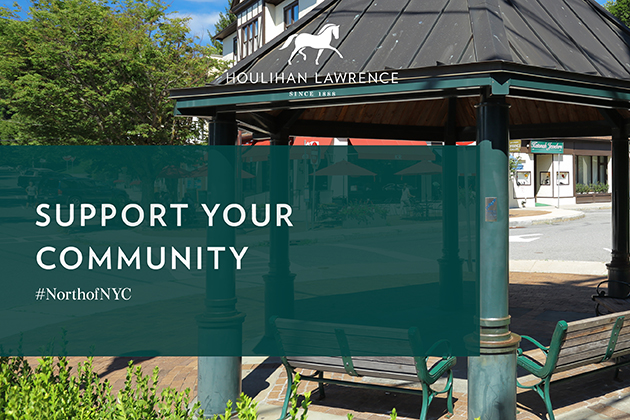 Community is one of the best parts of life North of NYC.
In these difficult times, there are many great local causes to help those in need because we are all in this together. Here are just a few ideas of ways you can help, right from home.
Send a grocery gift card to your local charity, food bank, or somone in need.
Donate non-perishable food to your local food bank or shelter.
Send a digital gift card, box of baby food or other supplies to families that cannot afford to stock-up.
Offer to purchase groceries or other necessities for neighbors who many not be able to shop for themselves.
If you are looking for specific local causes to support, a few good options are:
– Visit 914 Cares to learn about ways to support a number of local-Westchester charities
– Filing in the Blanks, a Norwalk, CT based non-profit, is accepting donations and hosting a virtual food drive tocombat the loss of lunches for children who are no longer able to attend school.
– Make a donation to God's Love We Deliveras they prepare emergency kits of shelf-stable and high-protein food for those in need.
– Donate shelf-stable food or funds to Bread of Life Giving Tree Globalbased in Rye, NY as they help feed over 10,000 people weekly in Westchester County.