Northern Westchester is home to so many places, events and things that touch all the senses. Thanks to it's revival, The Bedford Playhouse is quickly becoming one of the Crown Jewels!
Families and friends from all over gather to enjoy free coffee mornings, daily happy hour and dinner, hold work meetings, and take in performances, talks and movies. The unique events are spectacular and to top it off – free WIFI all day, every day!
I was lucky to sit down with the Director of Marketing, Lindsay Hearon one morning over coffee and freshly baked croissants to get all the intel on our beloved Playhouse. I even became a member.
After reading this I hope you'll consider getting involved, too. Can't wait for their holiday and 2020 calendar!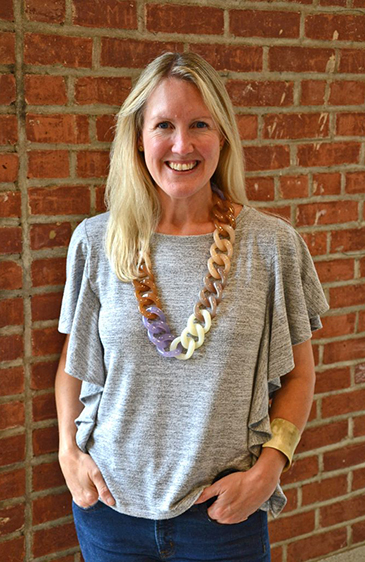 Bedford Playhouse 2020 Events
Betsy Ronel: The Playhouse is such a celebrated institution in our area and provides such unique and wonderful programs. What are some thing we can look forward to in 2020?
Bedford Playhouse: We're kicking 2020 off in a BIG way. In addition to art house films and some anticipated first-run hits, we have a wonderful and "super sweet" event coming up with Dylan Lauren, CEO and founder of Dylan's Candy Bar on Jan 12.
We have a stunning version of the Royal Opera House's Ballet Coppelia screening mid-month — and a comedy legend coming to the Playhouse. I cant announce the name quite yet but we anticipate tickets selling out within a day… (make sure you're signed up to receive our email invitations and news so you don't miss the big reveal — trust me, it's worth it!)
Bedford Playhouse Membership
BR: You now offer a membership program. I'm excited to join. Would you talk about that here, please.
BP: Membership is about partnership. It's a very small but meaningful way to support the Playhouse financially each year and in return receive perks and discounts for films and events.
Members will get advanced notice on certain high-profile events (like the one mentioned above!) as well as free popcorn and other sweet perks.
Not to be confused with annual giving, Membership is a small way to support us and it operates as a two-way street. Annual giving is crucial for us to thrive in year two.
We are a non-profit theater and cannot survive on $14 movie ticket sales. Most people are shocked when they learn how much the studios take from our profits.
It's so important to support us each year and assign a number to your giving that demonstrates what the new playhouse means to you. Whether someone can give $50 or $5000 — every dollar really matters.
Please, please give this holiday season and support your Playhouse. When communities support their local non-profits, communities thrive! There's an easy 2-step donation link at bedfordplayhouse.org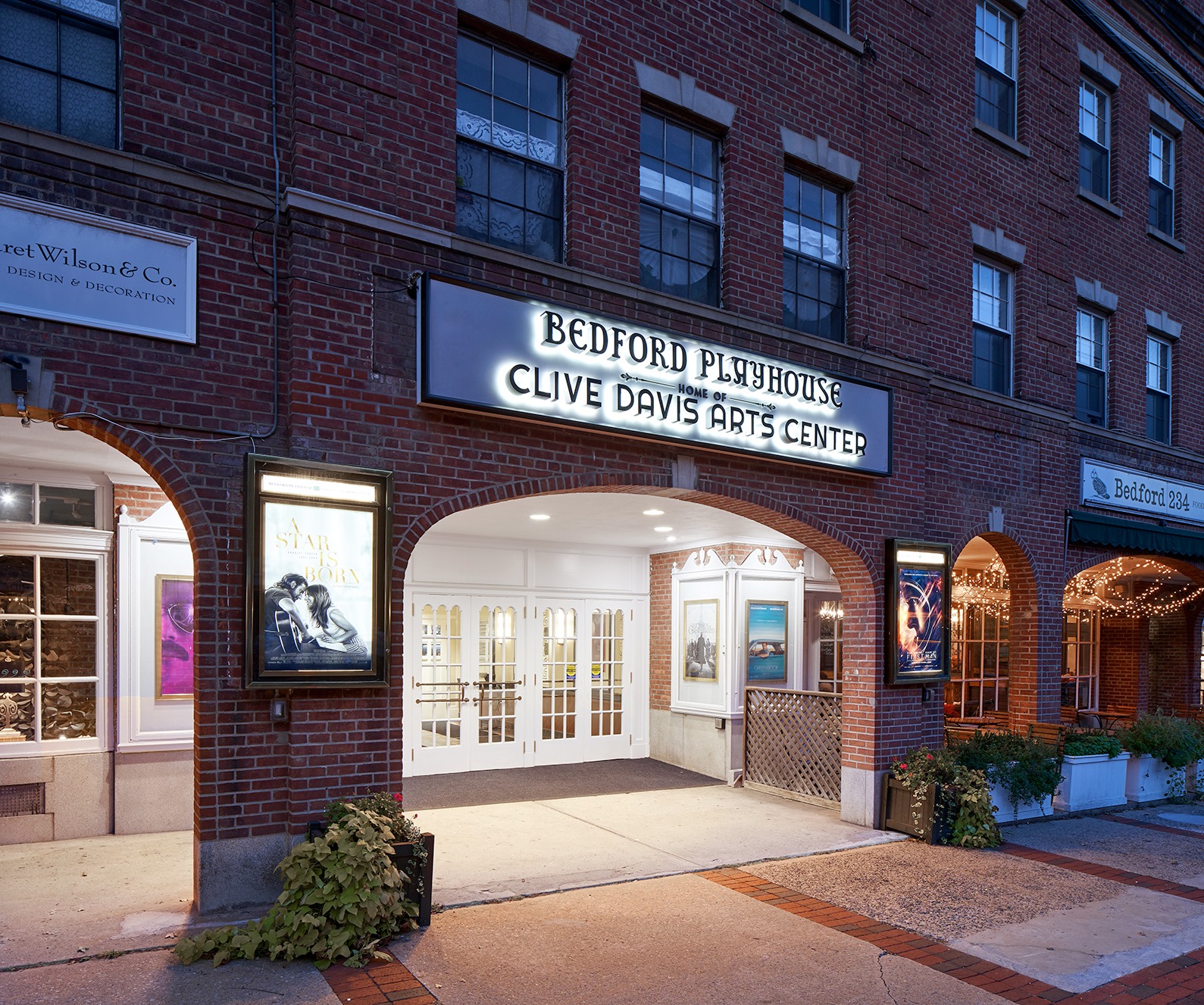 Bedford Playhouse Holiday Family Programming
BR: What kids/family programming events are coming up for the holidays?
BP: FROZEN 2 and the finale of STAR WARS will be huge. We have a very successful business model of what we call "event-izing" high-profile first-run films and turning opening night or opening weekends into a celebratory event for the community.
For example, on the opening night of Star Wars we will have a professional staged light saber battle happening on stage before the lights go down and live music outside playing the iconic STAR WARS theme as guests arrive at the theater. There are a few more surprises I can't give away just yet.
For FROZEN 2, a "LET IT GOOOOO" sing-along is a no-brainer — guests will sing around the piano in the lobby to this favorite song and there will be dry ice, candy wands and crowns galore!
Additionally, we'll be screening the hilarious comedy ELF with Will Farrel – now considered a holiday cult classic – as well as The Nutcracker.
There will be festivities in the cafe throughout the month and First Fridays (free live music on the first Friday of every month) will be a very festive and fun night this year as it coincides with the BFD Village Tree Lighting! Dante Palminteri (Chazz's son!) will be performing — he is FABULOUS!
Bedford Playhouse Cafe
BR: I see you have a new chef! Have you noticed people coming in to just grab lunch, coffee, drinks? Please tell my readers more about the food options now offered.
BP: We waited a long time to find the right person and we have definetly found her! Keelin is a trained chef and worked for 20+ years as the right hand woman to uber successful caterer Susan Lawrence.
The cafe is now open everyday at 9am and were seeing lots of lunch dates, book clubs and work-from-home folks populate it during the day for all of their needs.
Our menu has light bites as well as larger meals; a gourmet coffee bar and full cocktail bar are open all day and soups, salads, sandwiches and tacos are all on the menu. Guests need not hold a ticket to a film or event to use the cafe — it's for everyone …. and we're thrilled to see it quickly becoming Bedford's community hub!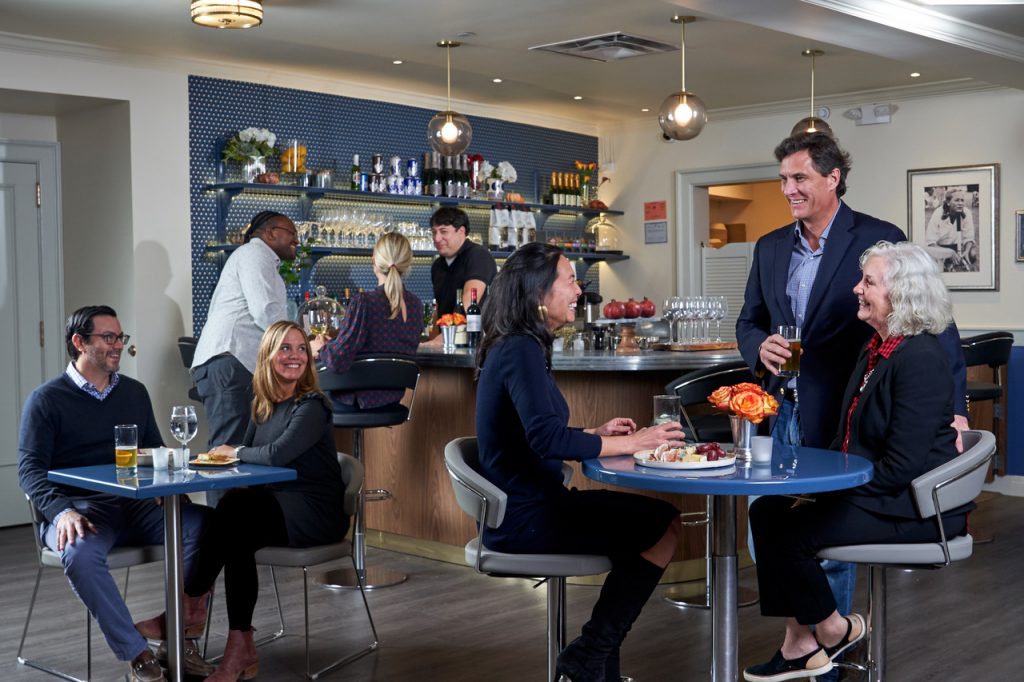 Volunteer and Employment Opportunities at the Bedford Playhouse
BR: Cheers to The Playhouse! How can people get involved to volunteer or work there?
BP: We have a bigger effort to build out our volunteer groups for 2020, as we were light on those in our first year. If someone is interested in volunteering – please reach out through the contact page on the website.
We are hiring for hourly staff currently and could have more senior positions opening up for 2020.
All of this information + info about events, films, parties, the cafe, press, photo galleries of events — it's all accessible at Bedfordplayhouse.org.