Indulge in your favorite food truck creations at Pound Ridge's popular Food Truck Fridays.
This Friday, Septemeber 25th Food Truck Friday returns to Pound Ridge, with a twist.  This year, things will be a bit different. The one-day event will take place on Friday, September 25th from 4:00pm – 7:00pm. To encourage social distancing, trucks will be spread out across 3 locations along Westchester Avenue in the Pound Ridge Business District. Specifically 77, 65 & 56 Westchester Avenue. Don't forget your mask!
Read on to see which trucks will be participating, or click here for more info.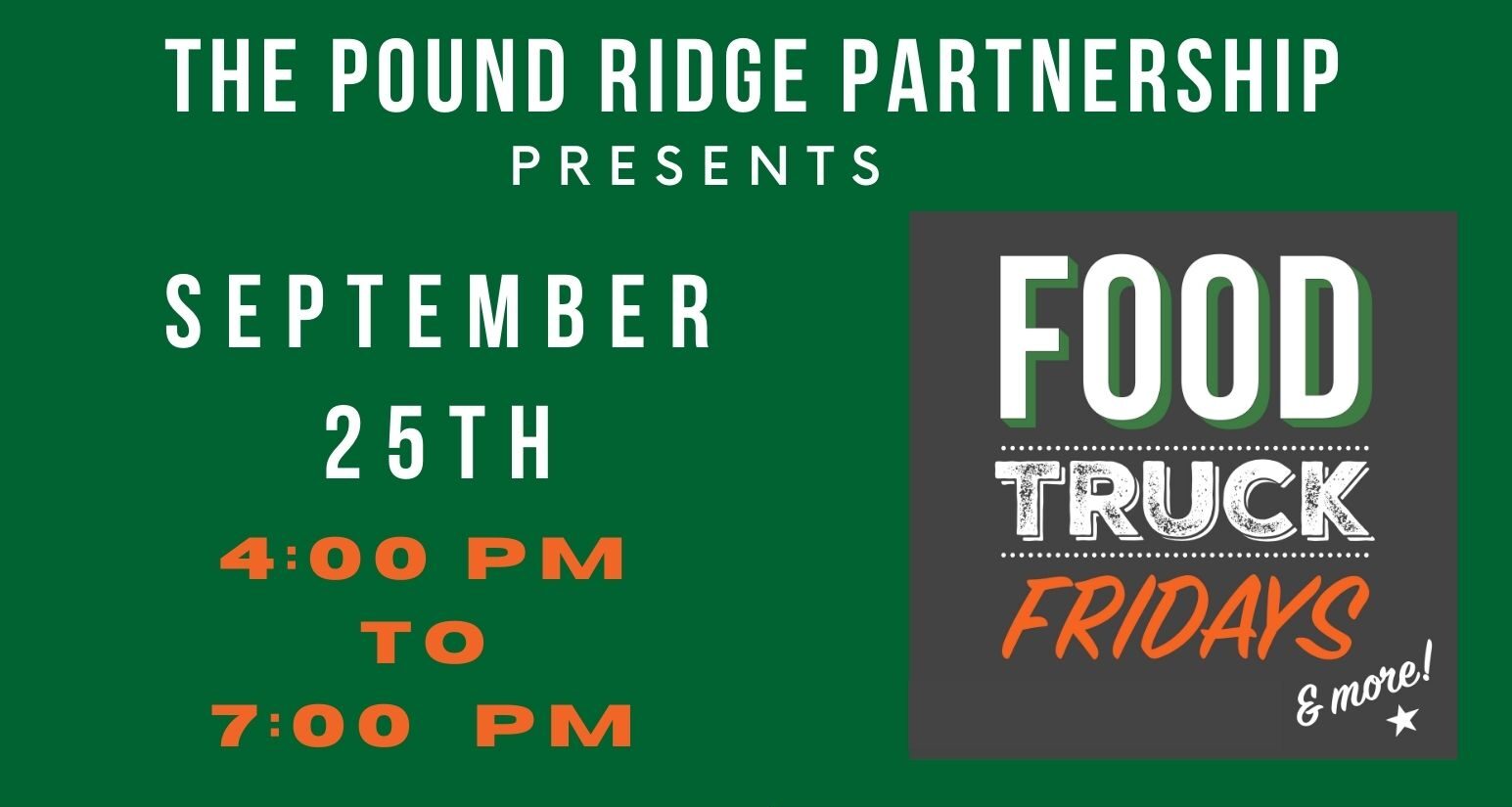 Always a crowd-pleaser, swing by the Taco Guy Truck to get your fill of tasty Mexican cuisine. The truck will be offering traditional flavors of Mexican cuisine combined with modern techniques and ideas picked up over chef Adrian Hurtado's years in the hospitality industry.
For the more adventurous palette, dig into a Poké bowl from Poke Motion. Poké is a popular dish that originated from Hawaii, traditionally made up of rice, diced raw fish and vegetables. It's so popular in Hawaii that it's considered Hawaii's "hamburger and hot dogs!" Choose from a variety of bases, different types of protein (raw fish, chicken, shrimp or even chickpeas for our vegan customers), and an assortment of vegetables and fruit, topped with Poke Motion's signature sauces. The ingredients not only are fresh, healthy and gluten-free (except for noodle base) but also delicious.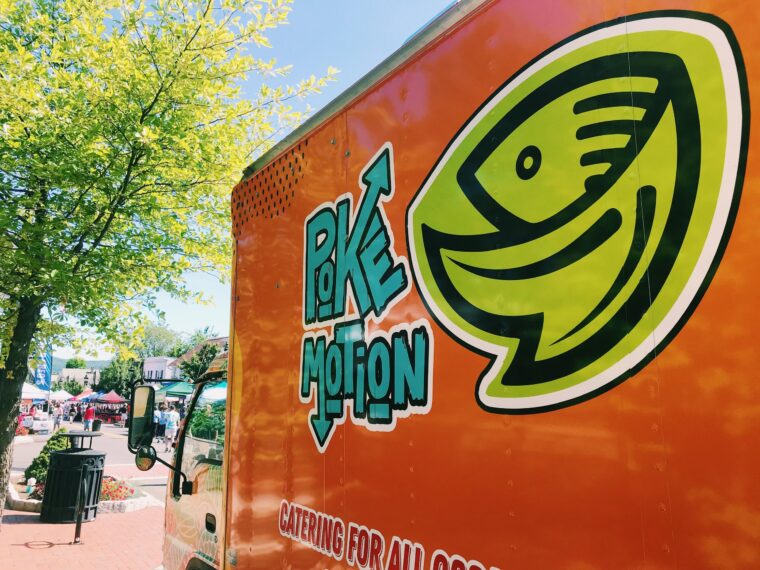 If you've got a hankering for some cuisine Français, you'll want sample Leila's Crepe Station. The compelling menu includes both savory and sweet fillings sandwiched between two very thin pancakes. For dinner, you can opt for ham and cheese, turkey club, BLT, or spinach and cheese fillings. Follow that up with one of the stuffed sweet treats, like cookies-and-cream or "The Americana" (warm apple cinnamon and graham crackers, drizzled with caramel sauce).
Not your traditional Eggo, Waffle Box has reinvented the fluffy breakfast waffle for the better. Take your pick of sweet or savory waffles and go to town with all the fixings. For a meal where the waffle is the star of the show, try Waffle Box's handcrafted waffle cones that serve as the perfect vessel to hold chicken smothered in a variety of delicious sauces like hot and spicy buffalo, sweet BBQ, and cinnamon maple dusted in powdered sugar. For a more dessert-inspired waffle, try the Waffle Box's specialty pearl waffles drizzled in chocolate sauce, topped with fresh fruit, and finished with a dollop of whipped cream. Any waffle you pick is a win, win.
Everyone loves a good hot dog truck, and the legendary Walter's is a Westchester institution. Kids and parents alike will clamor for the classic frank, split down the middle, grilled in a secret sauce, and served on a toasted bun. Did we mention that Gourmet Magazine and The New York Times have highly praised these dogs? Our mouths are watering already!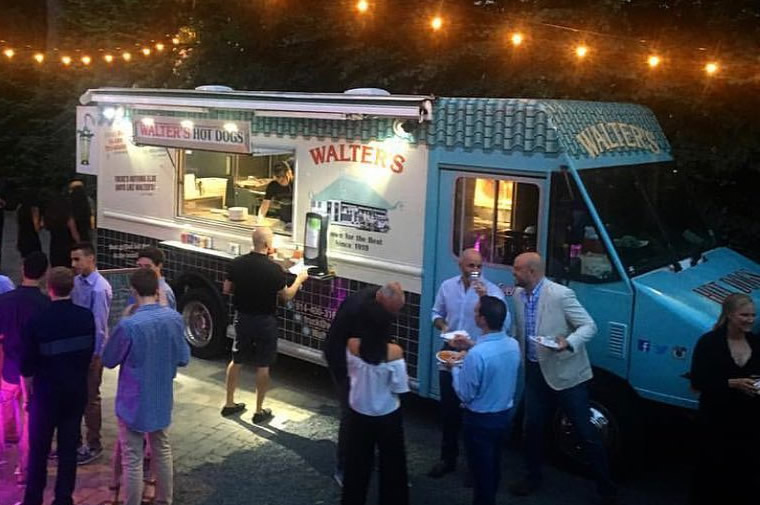 When you're ready for dessert, hit up the Bona Bona Ice Cream Truck. As Lohud.com reviewed, "This is not just any ice cream but handmade, chef-inspired artisan flavors like Holy Cannoli, Valrhona Chocolate and Rainbow Cookie created by former "Chopped" champion Nick Di Bona. Each cone or cup of small-batch ice cream comes with a bit of pomp and circumstance— a toasted marshmallow top torched in front of each customer, which tends to be an object of fascination (as well as many a social media photo)."