It's all about community. The Pound Ridge Partnership, a grassroots collaborative organization that includes Pound Ridge business owners, landlords, town leaders, and residents, works tirelessly to plan events like Harvest Festival and PRIDE Day to bring neighbors together and to benefit the business district. The Partnership's newest effort—Food Truck Fridays—was an undeniable success in 2018.
The 2019 season will be bigger and better thanks to an expanded schedule, more trucks, and a more varied selection of food—all thanks to the work of the Partnership's FTF volunteer committee and the exclusive FTF sponsor, Houlihan Lawrence, the leading real estate brokerage in Pound Ridge.
"Food Truck Fridays are not about the food trucks, per se, they are about bringing people—locals and out-of-towners—to town," says Pound Ridge Town Supervisor Kevin Hansan. And that, they do! Last year, dozens of attendees stayed in town after dinner to socialize—heading to local restaurants for a drink or simply sitting on the benches and catching up with old friends.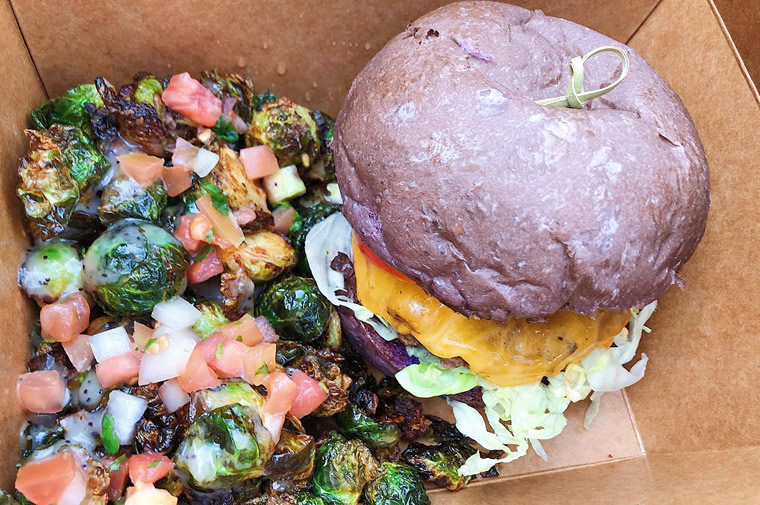 May 17 is opening day for FTF season in Pound Ridge. Six trucks will keep us all well-fed. The line up includes Hapa Food Truck serving up a hybrid of American Street Food and Asian Pacific Cuisine. Think rice bowls, tacos, Brussels sprout salads, and something really intriguing called "Furikake Fries" that involves shoestring fries and dried seaweed. Yup, you've got to try it.
While you're in line for Hapa, send your spouse/partner/kid over to MOC Eatery where they'll be grilling burgers, making pork and chicken sandwiches, and stuffing tacos with braised beef and slow-roasted Berkshire pork. They're promising some Noble Potatoes (fries with your choice of truffle oil and parm or classic sea salt and cracked fresh pepper), and if you're watching your carbs, you might want to opt for the "Double Beet" or "OMG Salad. "
Everyone loves a good hot dog truck, and the legendary Walter's is a Westchester institution. Kids and parents alike will clamor for the classic frank, split down the middle, grilled in a secret sauce, and served on a toasted bun. Did we mention that Gourmet Magazine and The New York Times have highly praised these dogs? Our mouths are watering already!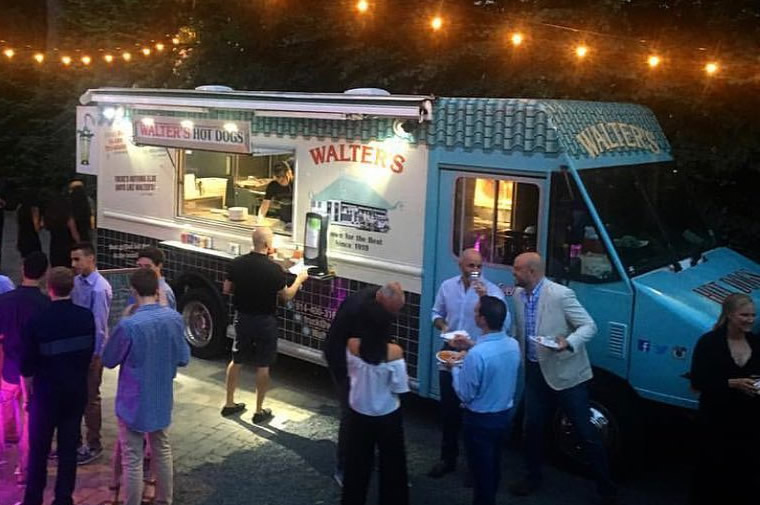 "Food Truck Fridays are not about the food trucks, per se, they are about bringing people—locals and out-of-towners—to town."
Chef Zip specializes in southern comfort food. This means you'll need to save room for Low Country mac & cheese, pork belly sliders, fried chicken with sausage gravy and pickles, and the very tempting "Eggs All Day" sandwich. Most trucks seem to have a "healthy" alternative, and Chef Zip's is a Caesar salad.
If you've got a hankering for some cuisine Français, you'll want sample Leila's Crepe Station. The compelling menu includes both savory and sweet fillings sandwiched between two very thin pancakes. For dinner, you can opt for ham and cheese, turkey club, BLT, or spinach and cheese fillings. Follow that up with one of the stuffed sweet treats, like cookies-and-cream or "The Americana" (warm apple cinnamon and graham crackers, drizzled with caramel sauce).
Finally, Skip's Ice Cream will be there in its vintage Good Humor Truck, scooping up classic and new-fangled happy endings for kids and adults.
Before dinner, take a stroll through town to take advantage of FTF specials offered by local merchants or to pick up your favorite beverage to pair with your FTF cuisine. The Market and local wine shops have many options to quench your thirst (don't forget a corkscrew or bottle opener).
The trucks will be parked across Westchester Avenue from Pound Ridge Square, between Asia Hamachi and Key Bank. Bring a folding chair and settle in to enjoy delicious food, good fun, and live music hosted by the Pound Ridge Recreation Department from 5 to 9 pm.
Subsequent FTF events will be held on June 21, July 19, August 16, and September 20. The truck lineups for each FTF event will be posted in advance on both Instagram and Facebook.