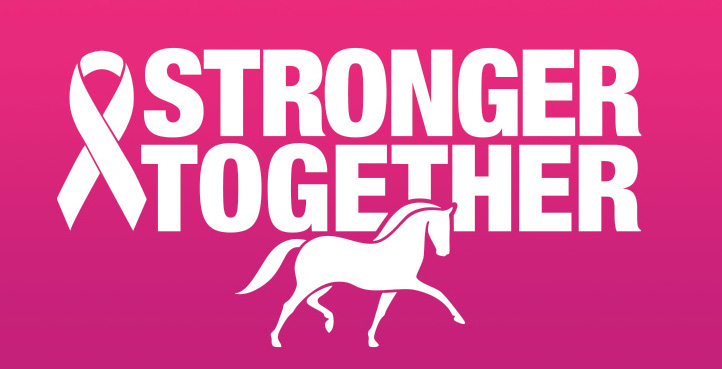 This October marks over 25 years of Houlihan Lawrence's support of Breast Cancer Awareness month, the company's largest philanthropic initiative. No matter the challenges we face, our elite team North of NYC remains Stronger Together. Join us in our fight against Breast Cancer, as we aim to raise another $90,000+ toward advancing Breast Cancer research and prevention.
Read on to learn how you can help contribute and support our teams!
When: October 17, 2021
Where: Manhattanville College, Purchase, NY
Time: 9:00am – 12:00pm
The American Cancer Society's 28th annual Making Strides Against Breast Cancer of Westchester walk is proudly presented by Houlihan Lawrence. From large-scale traditional walks to unique local experiences and celebrations, Making Strides has united communities, companies, and individuals across the country in the fight to end breast cancer for more than two decades. Hourly time slots will be assigned to walkers based on company and team name. The event will be held in accordance with CDC and NY State guidelines to ensure the safety of all attendees.
When: September – October 2021
Where: Virtual!
The American Cancer Society Real Men Wear Pink initiative gives men a leadership role in the fight against breast cancer. Community leaders around the nation use the power of pink to raise awareness and money for the American Cancer Society's breast cancer initiatives, including innovative research, patient services, and education around screenings and risk reduction. It's one important way the American Cancer Society is attacking cancer from every angle.
When: October 3, 2021
Where: James Baird State Park
Time: 9:30 Opening Ceremony
We will host our Walk event on October 3rd  at James Baird State Park, for those who wish to gather and walk together again.  Rain or shine we will be there!  Additionally, we invite everyone to walk, run and/or bike virtually, throughout October; around the neighborhood, in a park, in your town, on a trail, or wherever you are, to honor the fighters, survivors, and those that we have lost to breast cancer.
Click here to join the East Fishkill Houlihan Lawrence Miles of Hope Team.
Click here to join the LaGrange Houlihan Lawrence Miles of Hope Team.
Click here to join the Millbrook  Houlihan Lawrence Miles of Hope Team.
When: October 3, 2021
Where: Walk With Us, Wherever You Are
On Sunday, October 3, 2021 we will walk wherever we are, near or far, to raise funds for free breast and ovarian cancer support services. Check our website for updates on whether we will be able to walk at FDR Park.
Support Connection began as a dream envisioned by Houlihan Lawrence agent Nancy Heller, a breast cancer survivor, and the late Richard Adamski, who lost his wife Myra to breast cancer. Houlihan Lawrence is proud to partner with Support Connection for over 25 years!