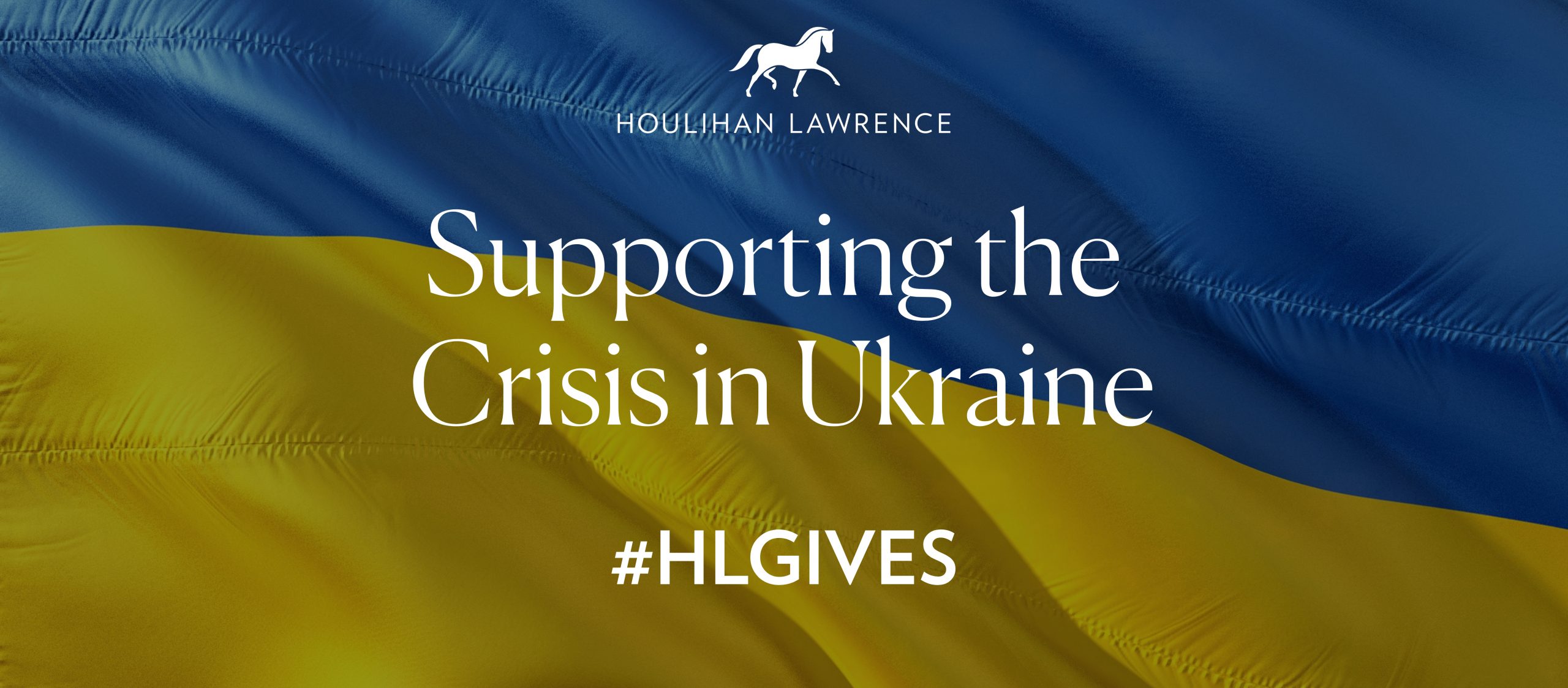 At Houlihan Lawrence, we believe that giving back moves everyone forward. Through our work, we continue a commitment that has been honored since 1888: a brighter future for our team members, our communities, and the world we live in.
During times of global crisis, this holds truer than ever. The devastation in Ukraine is horrifying. Read on to learn some of the ways our Houlihan Lawrence agents and offices are lending their support. With courage, humanity, and compassion, we will move forward, together.
Luba Sydor, Houlihan Lawrence Irvington Brokerage
As featured in Real Estate In-Depth, Luba Sydor, a Ukrainian-American Realtor with Houlihan Lawrence's Irvington office, has launched a fundraising campaign for medical and military supplies for Ukraine's Dnipro Territorial Defense Battalion, as Russia continues to wage war on the country. Sydor has established a special Amazon.com shopping list as a convenient way for people to donate much-needed supplies.
"As a Ukrainian-American, I am heartbroken at the events transpiring in my beloved ancestral homeland," said Sydor. "Throughout Ukrainian history, millions of people have given their lives for freedom, dignity and human rights, in order to claim the right to peace and stability, as many other nations enjoy."
Sydor is also a volunteer with the Barvinok Foundation and the Yonkers School for Ukrainian Studies under the Ukrainian Congress Committee of America.
"The situation in Ukraine has grown even more dire and what we see on the news is a mere snapshot of the actual devastation," Sydor added. "Our family in Lviv and Kyiv, along with millions of others, are fighting and protecting their country to the end. We all feel so helpless and want to find a way to help, so please consider donating these supplies."
The Houlihan Lawrence LaGrangeville Team
Spearheaded by agent Ellen Mallet, the Houlihan Lawrence LaGrangeville office collected over 2,000 pounds of humanitarian aid for Ukraine, from clothes to bags, bookbags, medicine, and first aid products. The team rented a truck to deliver the donations to the International Shipping Facility in New Jersey. Together with Vassar College, the agents contributed to cover the total amount of shipping charges. Local companies, including Country Postman and J.McLaughlin, also helped by providing shipping supplies. It was a tremendous outpouring of love and community support for Ukraine.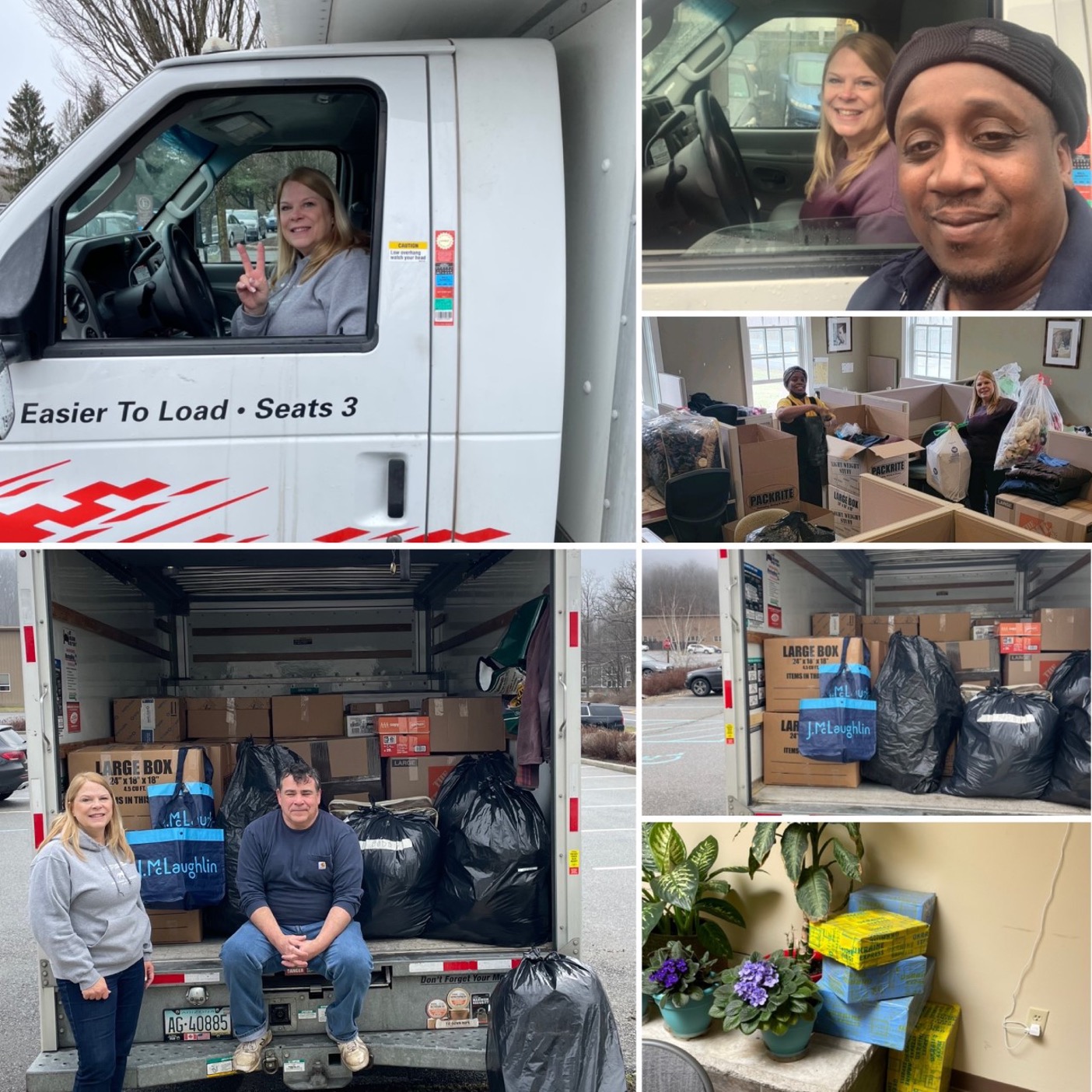 Chappaqua, Armonk, Katonah & Bronxville Brokerages
In the Houlihan Lawrence Chappaqua office, Alicja Bohmrich and Wendy Nolan spearheaded a humanitarian aid effort bringing together agents throughout Westchester to help Ukrainians in need. Donations from the community and other Houlihan Lawrence offices helped fill numerous trucks with supplies.
Originally from Poland, Alicja Bohmrich's family currently resides in Poland and has taken in Ukrainian refugees. She knows firsthand how great the need is and how best to provide support.
The Houlihan Lawrence Armonk brokerage has been conducting weekly collections to support Ukraine. A local family picks up the supplies and drives them to flights every other Friday to directly support Ukrainians.
The Houlihan Lawrence Bronxville brokerage has contributed to the collection initiated by the Chappaqua brokerage, creating awareness for the donation effort through social media posts and word of mouth, advertising the list of goods needed.
The dedication and coordination of this large humanitarian effort are heartwarming.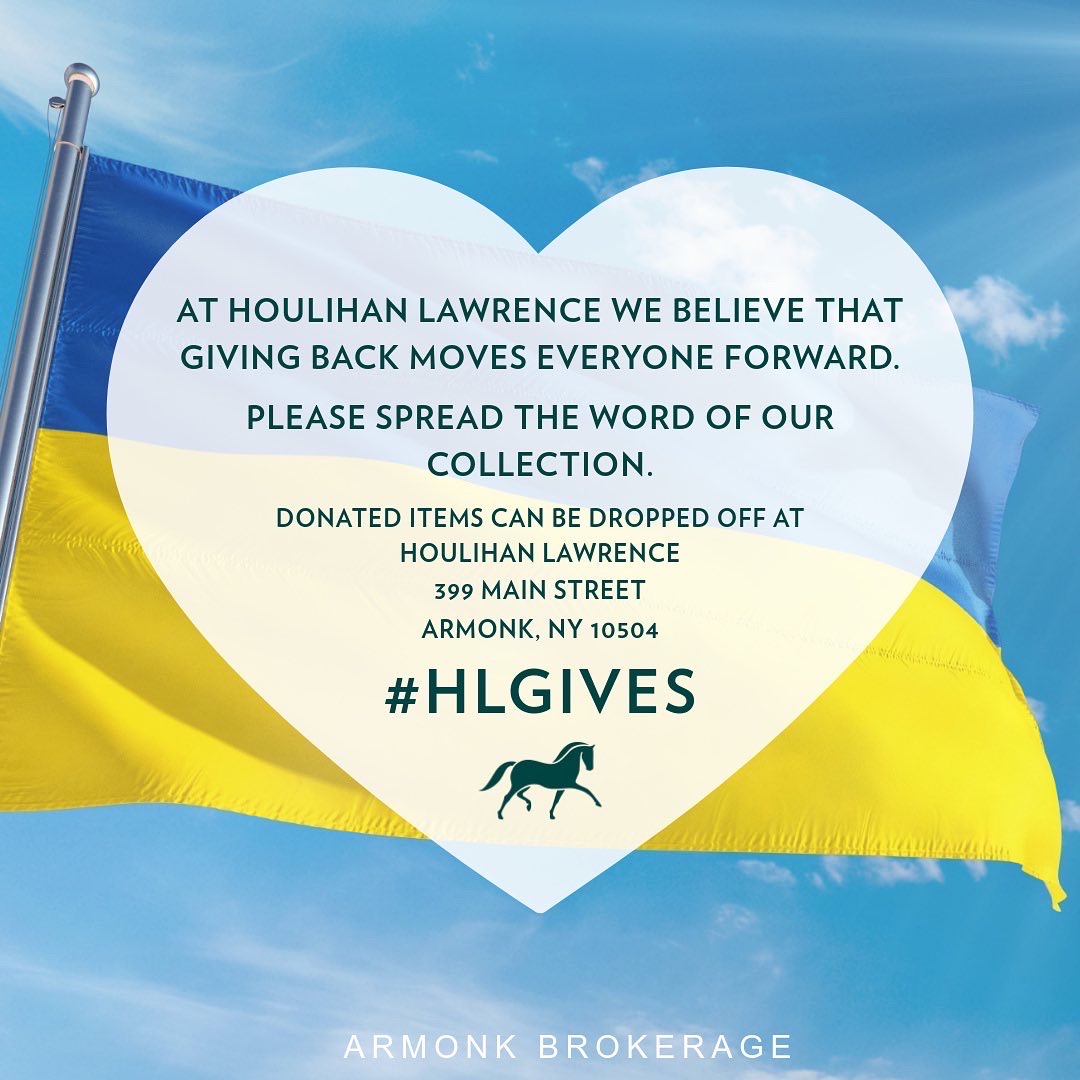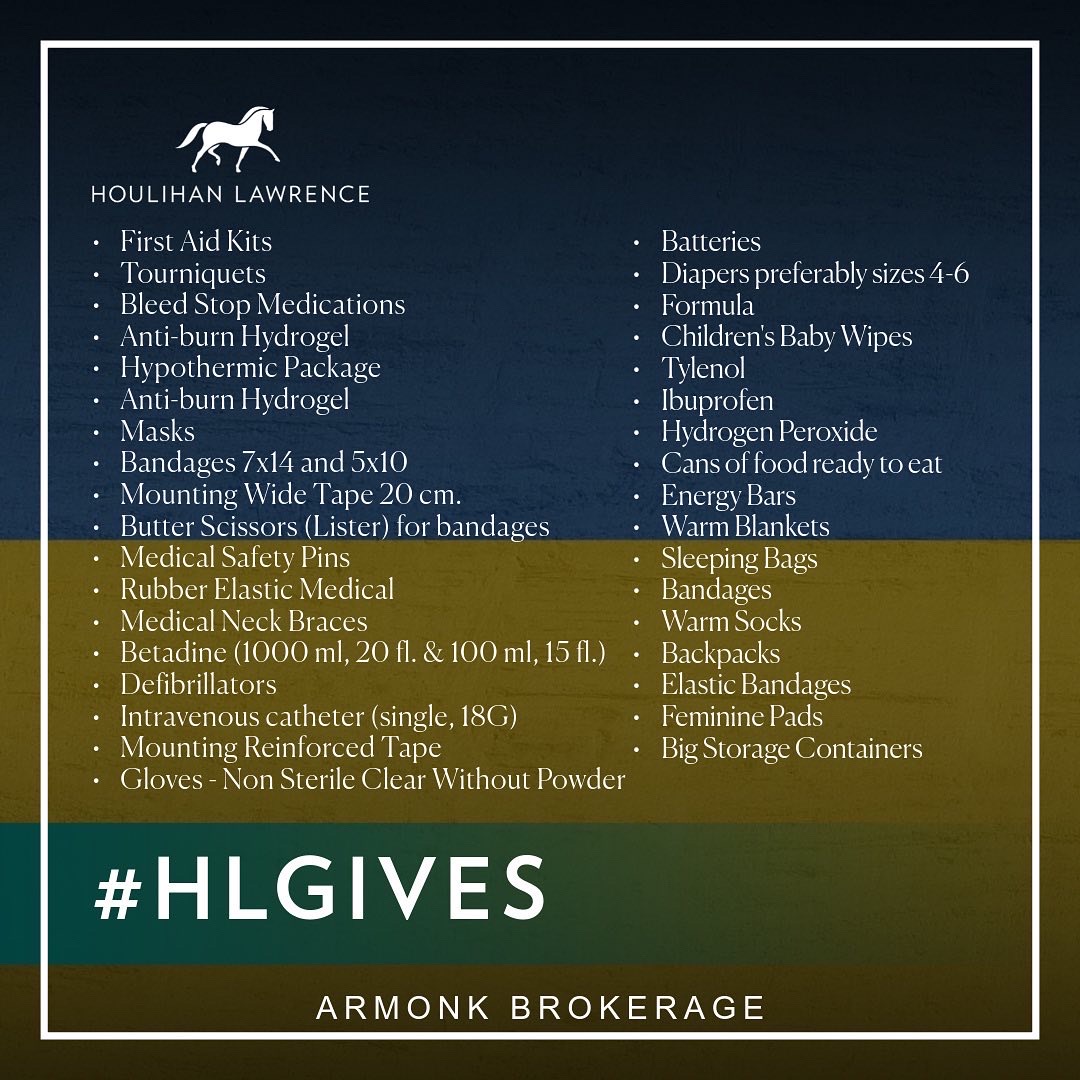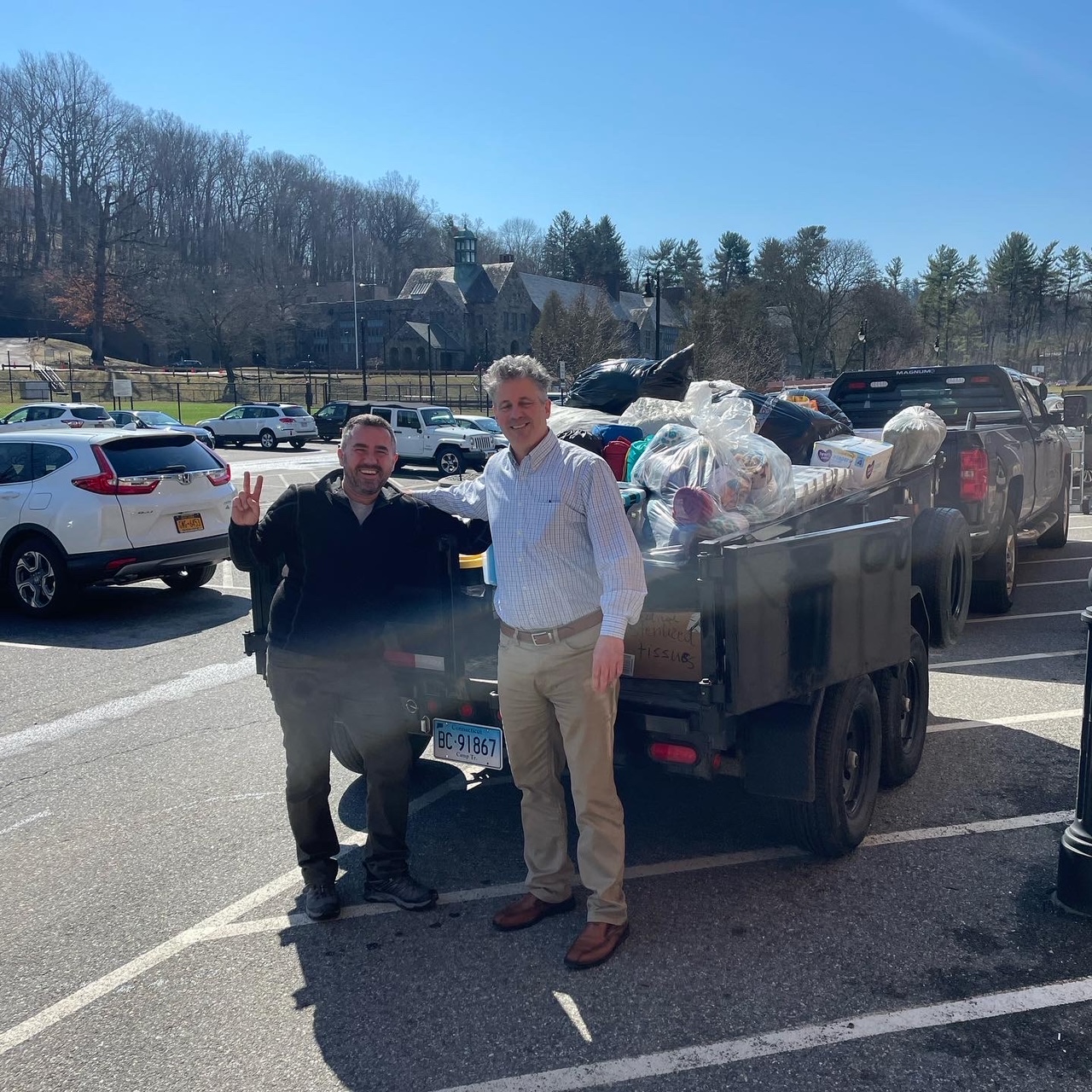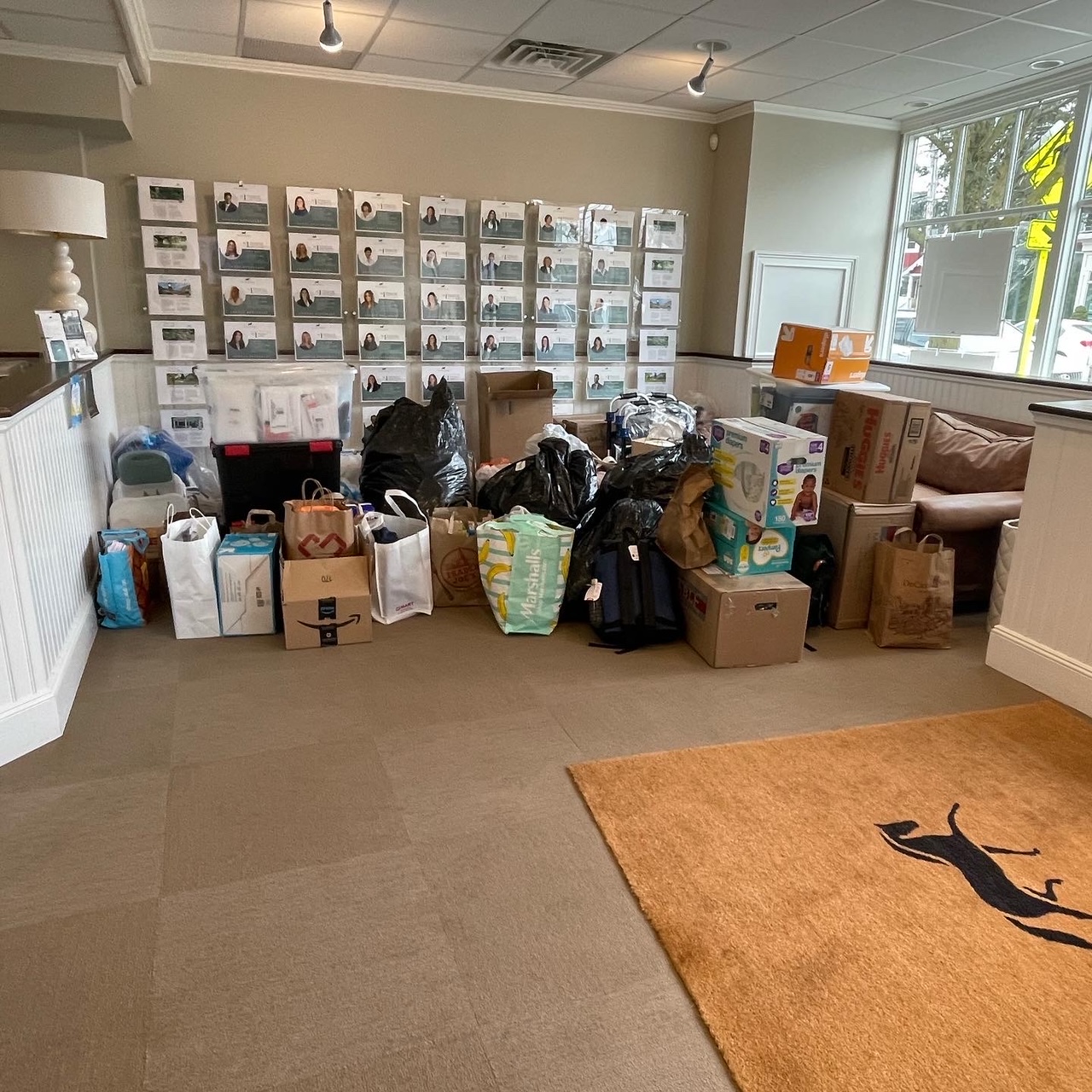 The Houlihan Lawrence New Canaan Brokerage
Agents in the New Canaan office have come together to donate to local Ukrainian Churches to provide on the ground support for those in need.