At Houlihan Lawrence, we believe giving back moves everyone forward.
Throughout the year, and especially during the holiday season, Houlihan Lawrence agents go above and beyond to support their local communities.
Here are just a few of the creative ways our agents and offices are coming together help spread holiday cheer North of NYC.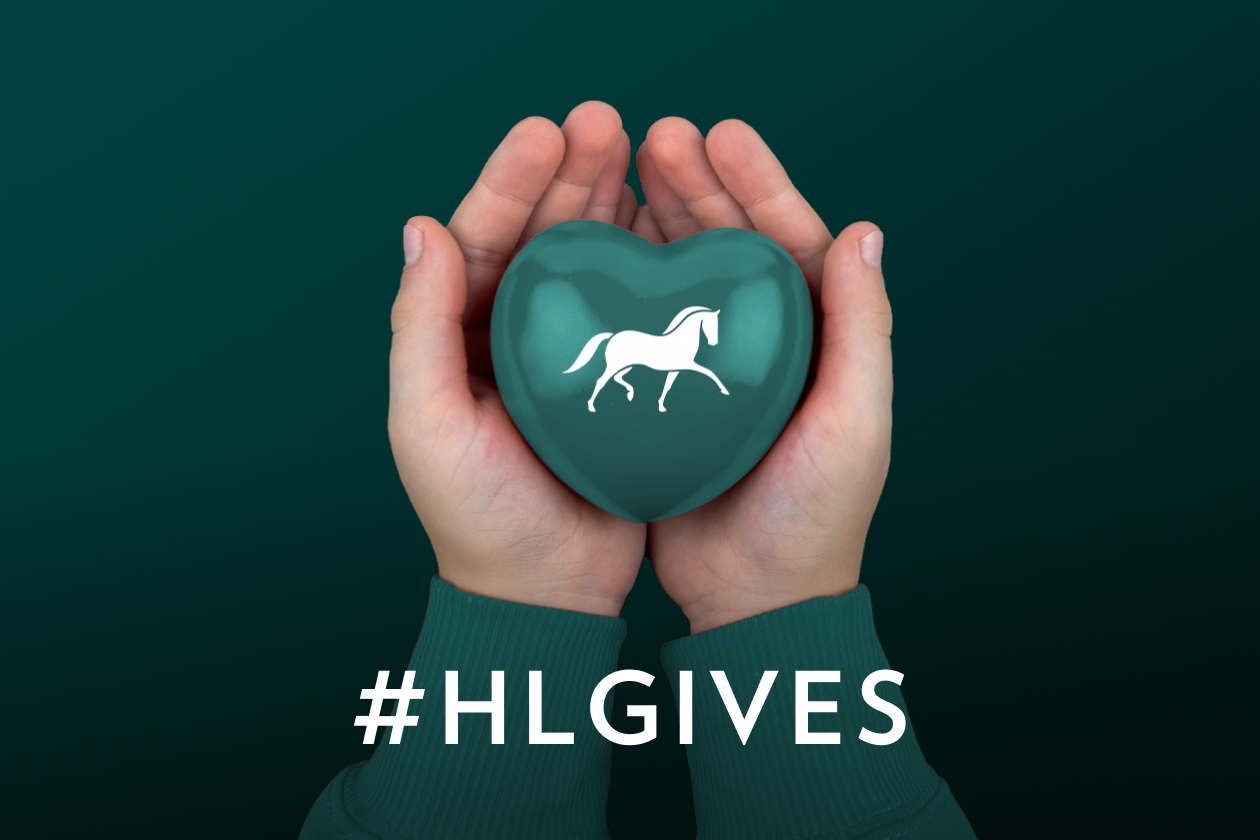 Bedford/Pound Ridge Supports the Community Center of Northern Westchester
The Houlihan Lawrence Bedford/Pound Ridge brokerage collected more than 250 pounds of food donations for the Community Center of Northern Westchester. Agents came together to sort the food donations and deliver to the Community Center to distribute to those in need.
Located in Katonah, NY, the Community Center of Northern Westchester is a warm and caring place dedicated to helping neighbors in need. With the continuing support of of the Northern Westchester community, the Center offers food and clothing to support those in need.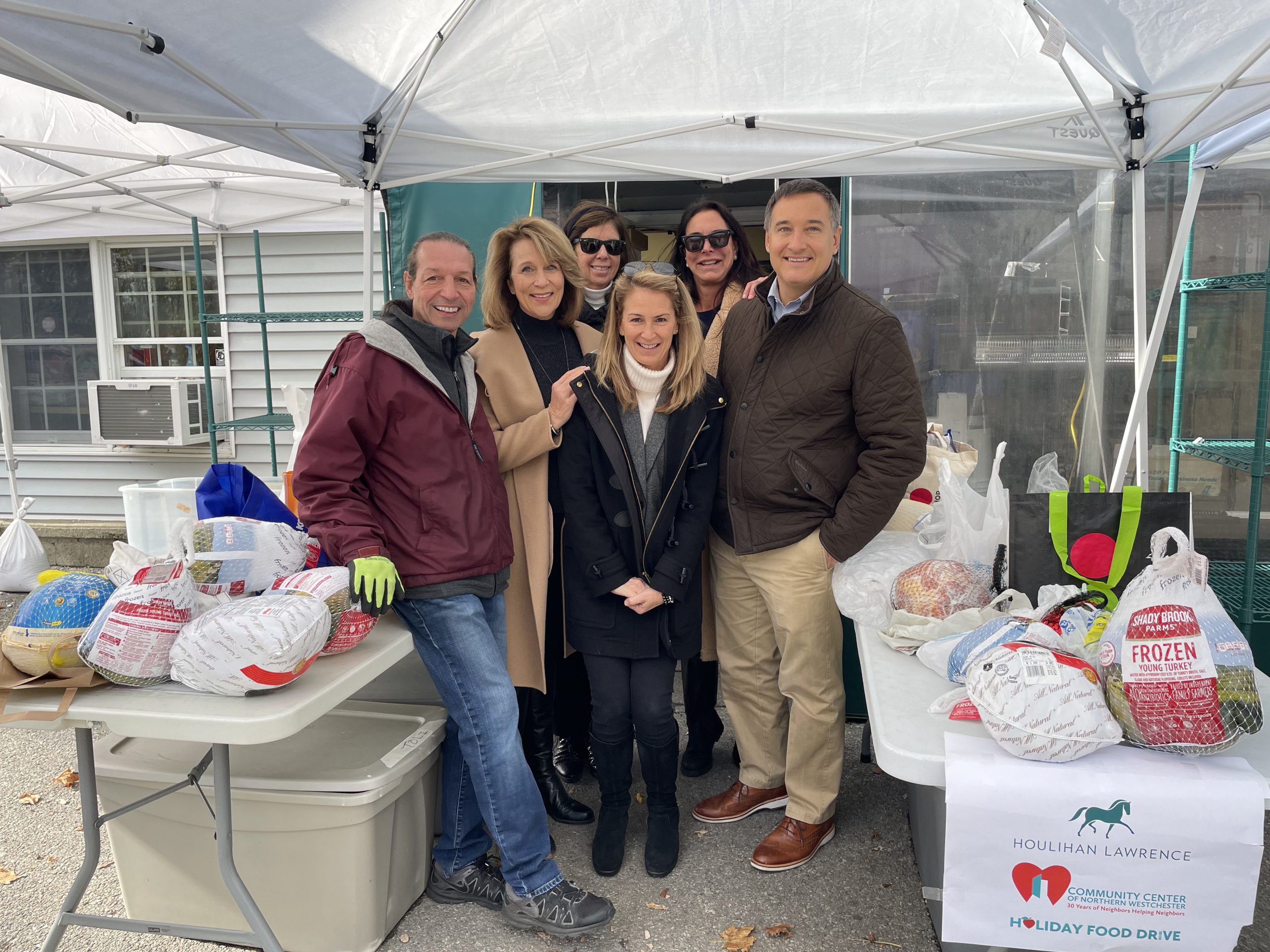 The Rivertowns Support Local Food Pantries
Throughout the holiday season, the Houlihan Lawrence Rivertowns offices contribute to The Dobbs Ferry Pantry and Community Food Pantry of Sleepy Hollow & Tarrytown. Each pantry feeds about 500-600 people and relies fully on volunteers and donations.
The number of local residents in the Rivertowns that are food insecure has increased since Covid and continues to rise. There is an old saying that Chairty begins at Home, and our agents who live and work here are committed to giving back to their neighbors in need of food.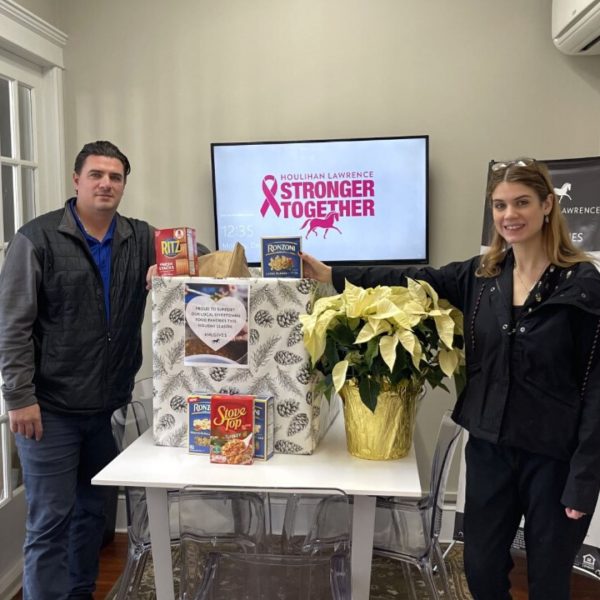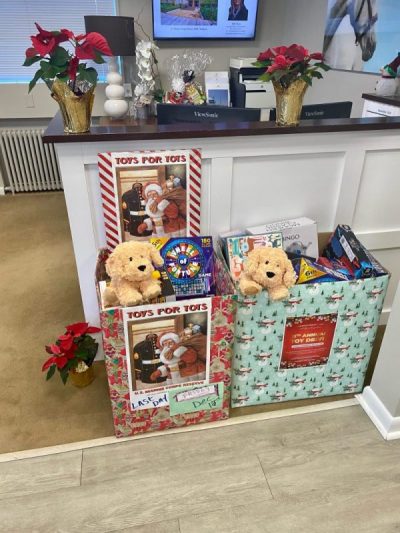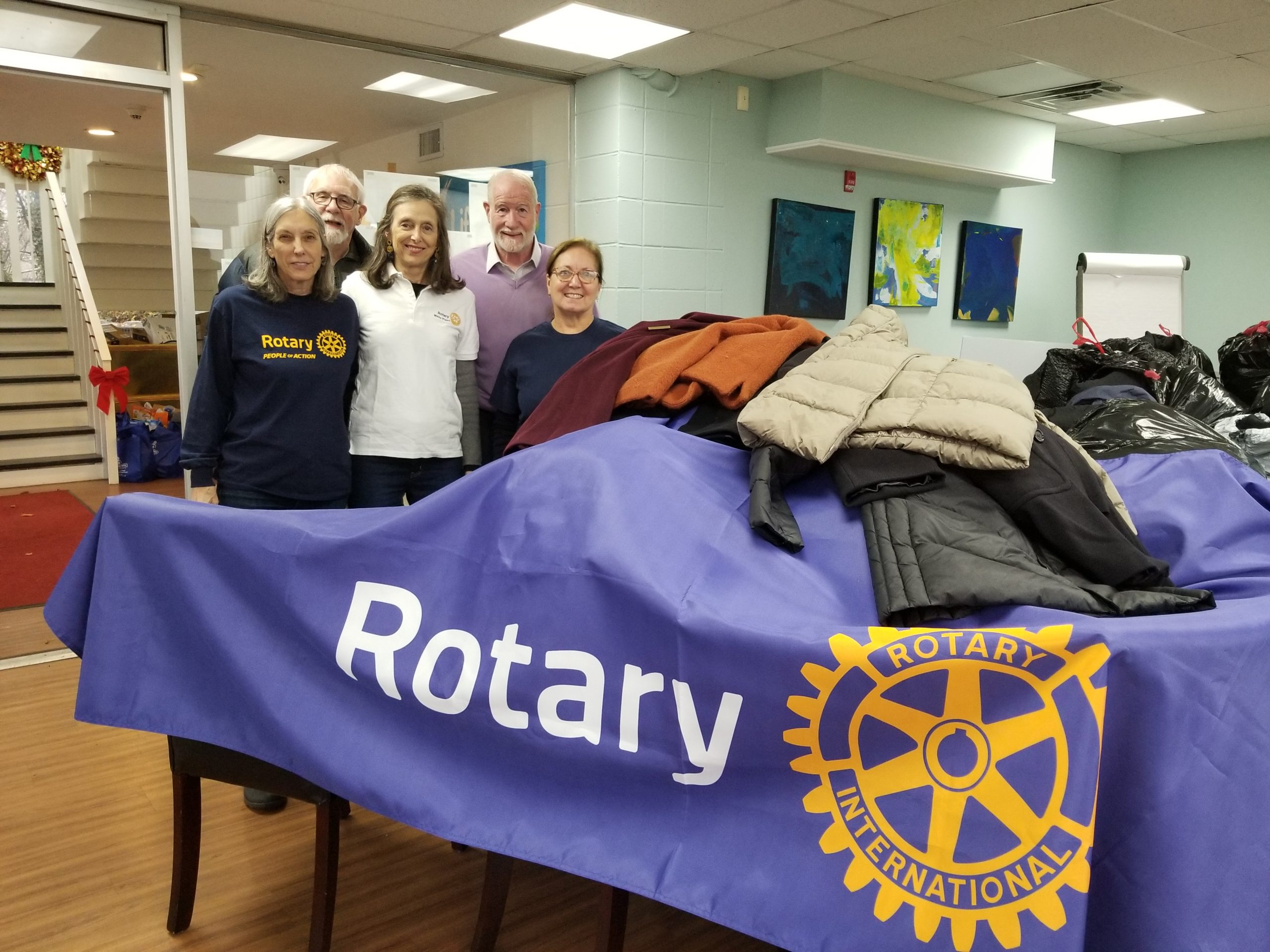 East Fishkill Supports Local Families
Every holiday the Houlihan Lawrence East Fishkill team goes above and beyond to support their community. Once again, the East Fishkill agents and staff came together to donate food for 8 local families in need. The office collects items and puts together food baskets containing a week of groceries which are delivered to the families in time for the holidays.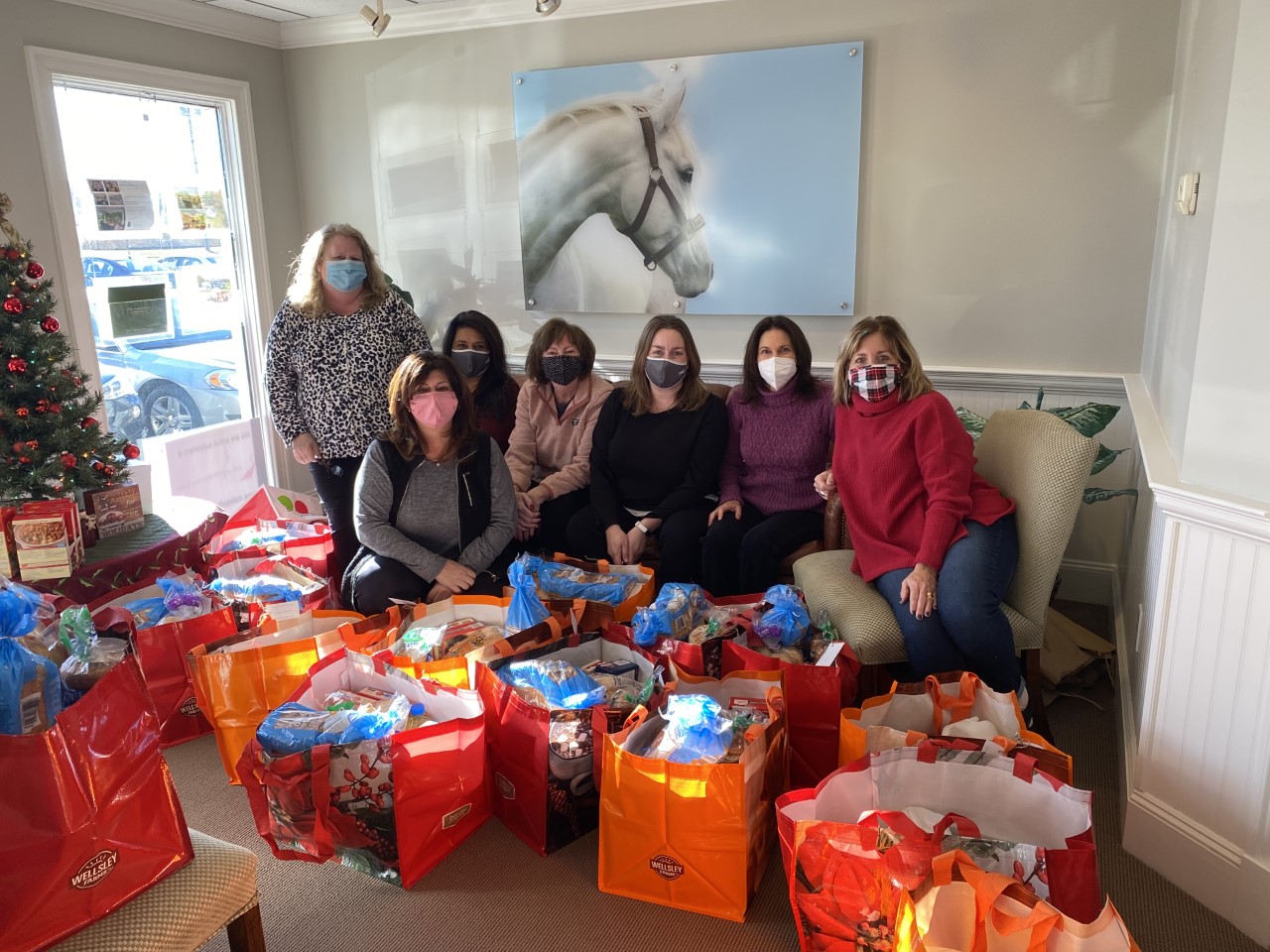 Brewster Supports the Putnam Community Action Partnership
Regan Andrews
and
Stacey Cronin
get creative in leading the
Houlihan Lawrence Brewster
brokerage's holiday charitable efforts. Each November, Regan and Stacey host an annual Pie Party to thank their clients for their business, referrals, and friendship. Food and beverages are served, and each guest is provided with a pie for their holiday table. In return guests are asked to donate food items to the
Putnam Community Action Partnership
.
This year, as always, clients were generous and the office was able to contribute food and pantry supplies in excess of $800.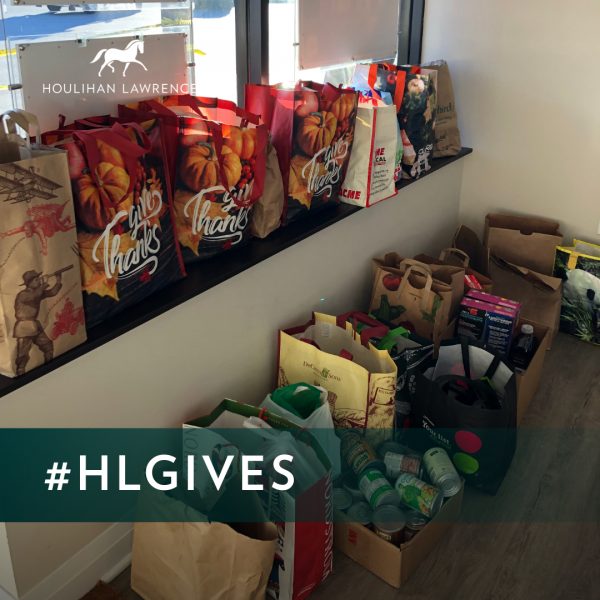 Briarcliff & Chappaqua Support United for the Troops
Joining over 250 other community volunteers, the Houlihan Lawrence team helped pack 1,339 boxes in 2.5 hours and loaded them on postal trucks.