In the spirit of shopping local, we scoped out the Main Streets and online storefronts of independent retailers in our 91 communities north of New York City in search of the perfect Mother's Day gifts. Here were some of our favorite finds:
This aptly-branded soap from Chelsea Dry Goods in Hastings


Image: Facebook

Things that smell nice near top the list of evergreen give-to-mom items, and this timely soap line really raises the bar. Not a solo gift, per se, but fear not: at this Hastings purveyor of all things #notmediocre you'll hardly struggle finding more to go along with it.
Brunch at Bedford Post


Facebook
In a lush corner of Westchester County evocative of endless "how are less than an hour from Manhattan?" moments, Bedford Post's rustic-chic motif makes it a dreamy destination to live the good life with the one who gave it to you. The boutique inn boasts two on-site eateries and The Barn, the bakery-cafe, is a local favorite for special occasions. With manicured grounds and a yoga loft, it's a place mom will love even if she didn't have a Richard Gere crush (the inn's owner) in an early '90s rom com-obsessed stage of her life,
Chocolates from Chocolations in Mamaroneck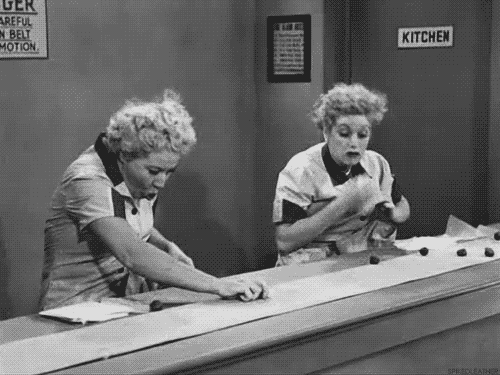 A man with an Alabama drawl once told us that life was like a box of these and that you never know what you're going to get, and that element of surprise always brings a thrill with every bite. Skip the CVS checkout line variety and get the goods at Chocolations, a local treasure that last fall snagged a "Favorite Thing" segment on Kathie Lee and Hoda. Other staples include St. Moritz Bakery in Greenwich, famous for its Sarah Bernharts and Orange Florentines, and chocolatier Oliver Kita towards the northern end of our territory in Rhinebeck. Who isn't in love with the cocoa?
Spa session at Eiluji Beauty Lounge in Katonah


Facebook
This adorably pink storefront in Katonah is more than just a beauty boutique: it's also a day spa. Eluji—that's "Julie" spelled backwards—augments its well-curated shelves with a bespoke service menu that includes deep-treatment facials, eyebrow sculpting and threading, European waxing and more. It pairs perfectly with another gift: time (specifically of the mother-daughter variety, perhaps after a feel-good homemade pasta lunch at the Blue Dolphin and shopping the village).
A fashion bike

Electra Bikes
They're not quite a new car, but they're transportation, style and a gym membership all in one. With two-wheel vehicles ruling the road these days, they're perfect for family outings or the quick trip into town. The Electra "Townie" (above) can be found at a handful of local bike shops like Greenwich Bikes, Miller's in Mamaroneck or Bicycle World in Mt. Kisco.
Gift Sets from Harney & Sons


Image: Harney & Sons

We're spoiled to have a world-renowned tea brand right in our backyards. Based right in the Hudson Valley town of Millerton, the specialty blender is offering expedited holiday shipping online, but can also be found in cafes and specialty shops like June & Ho in Rye, Katonah Reading Room and Tazza Cafe locations. If you're up for a road trip, you can also score the full line straight from the source, where you can also sample in the tasting room, shop for accessories and enjoy farm-to-table fare.
Concert tickets to Tarrytown Music Hall


Image: Facebook
There's nothing like the gift of bacon—and by that we mean Kevin Bacon, who will be there singing songs on June 20th. The popular venue, along with others like The Capitol Theatre in Port Chester, The Ridgefield Playhouse and others, have some great headliners lined up this spring and summer, plus this option gives a double dose of excitement: opening the tickets and seeing the show!
Kitchen linens by local makers


Image: Facebook
Every kitchen needs character, and it's surprising how something as simple as towels can make significant decorating difference. This one from Beacon boutique Reservoir & Wood, which curates American-made goods with a hyper-local spotlight, features a print from a local artist right down the road. It's an easy gift to love, and helps support the thriving local creative community. Other local favorites for stylish kitch-y wares: Domestic Dry Goods in Rye Ridge, Union Hall General Store in North Salem and Blue Cashew in Rhinebeck.
This made-in-Westchester iPad purse.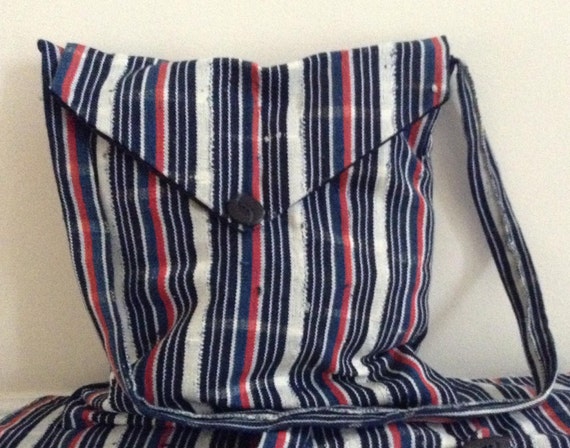 Image: Etsy

Moms generally have a lot to lug around, but for those liberating light baggage moments, a smaller bag is essential. An Etsy search for "Westchester, NY" turned up these neat purpose-sewn iPad shoulder bags, which with pouches for keys and wallet are perfect for shuttling the essentials of the day, like for those quick errands and pre-yoga coffee runs.