Today's buyers truly want move-in ready condition. There are many inexpensive projects that you can do to help maximize your sale price—why not take advantage of the cold weather and focus on the inside? Even if your home is not new or renovated, consider some of the following ideas to help it feel fresh and have greater market appeal:
1) Painting

Grays and neutrals are all the rage.  It allows the buyer to see the architecture without being distracted by strong colors. Follow these colors throughout the house to create an even flow.
2) Bring on the light

Have your windows washed and remove old blinds, shades and heavy drapes.  If any of your light fixtures are tired, replace them with more modern, simple ones.
3) Look at your kitchen

Although it may be dated, sometimes a few changes can make it feel much more current. Depending on your kitchen, replacing the countertop, painting the cabinets, changing knobs on cabinets or a new floor can have a big impact. Or, maybe just the appliances need to be switched out for new.
4) Clean up the bathroom

Make sure that the grout is all in good condition and clean.  Are the tiles a dated, less appealing color? Is the tub stained and worn? Have them re-glazed white. It is much cheaper than replacing either and makes the bathroom read young and fresh. Does it need a new vanity, or maybe an updated faucet?
5) Floor it

Is old wall to wall carpeting covering hardwood floors? Nothing looks cleaner than freshly painted walls with hardwood floors.
6) De-clutter your closets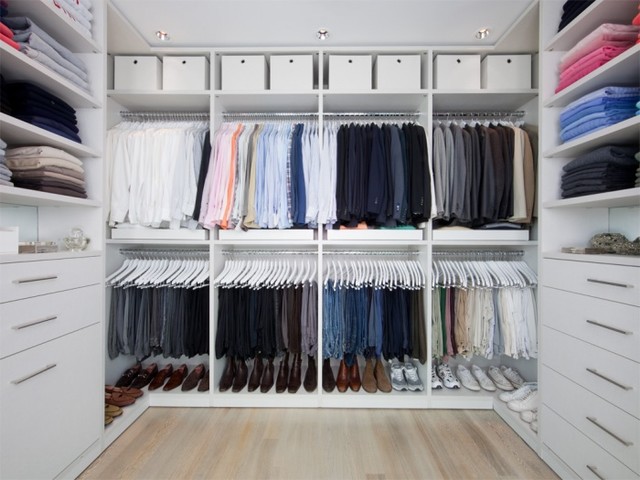 If they are too full, the buyer may feel that you have outgrown your home.  In turn, they may think that they will as well.
7) Clean the basement

Organize and try to make it feel clean and inviting. Many old home basements can be anything but. Does it need a coat of paint? Is it musty? Use a dehumidifier.
When you're ready to consider selling, contact your real estate professional so he or she can help you determine the best steps with regard to your home.  Remember: You never get a second chance to make a first impression.
Contributed by Deborah Doern, Larchmont Brokerage Manager