According to Back to the Future Part II, the future is now. But when the clock tower struck midnight on January 1st, 2015, you probably noticed the Uber car you hailed home via your smartphone wasn't, in fact, hovering—no doubt a crushing realization. Rather than bow a dirge on the world's tiniest violin mourning a promised future that wasn't, we took a moment to ponder the futuristic amenities McFly family's Hilldale home the 1989 film that we actually do have today:
Flat-Screen TVs with multi-channel viewing capabilities


Is there any other kind? Check.
...with video calling.


Look, the little box is even in the bottom right corner—just like Skype.  Clearly we know where those developers got their inspiration...
Food Hydrator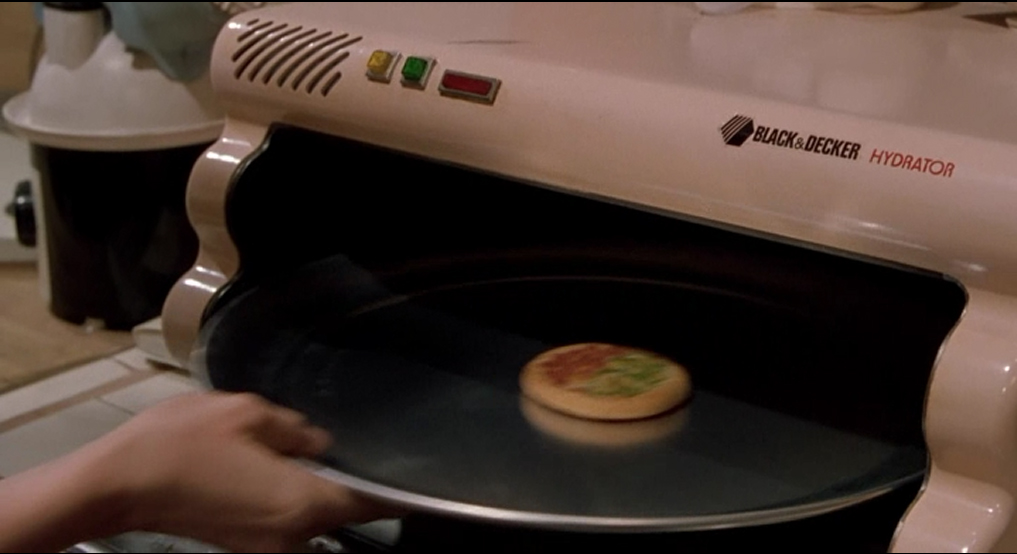 Still not an appliance we've spotted in kitchens just yet, but considering we carry life remotes in our pockets that dispatch deliverymen to our doors with pizza, Thai, tikka masala and just about any other launch of gastronomy at the tap of a touch screen, we think we're doing just fine.
The ability to program your lights to turn on when you get home

Merely an amuse-bouche of the smart home technologies now available from companies like Nest, and they're hardly rare in our market. Welcome home, Jennifer.
This Fruit Basket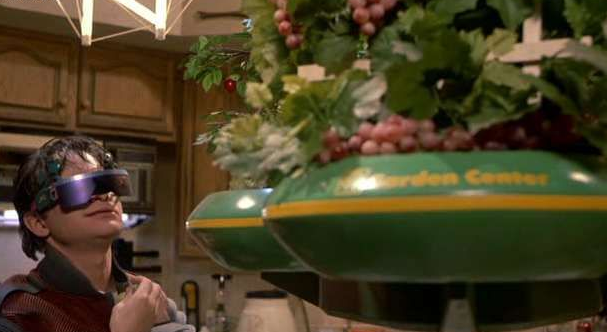 We saw a self-irrigating vertical garden at Dwell on Design this fall, but it didn't respond to the voice command "fruit, please!"
Mr. Fusion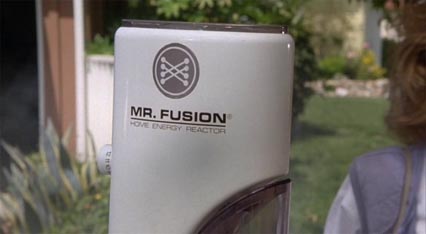 Possibly the only thing we should all be more sad about not yet having than flying cars with gull-wing doors. Emission-free fusion power AND a composting device? While renewable energy sources offer some reprieve, you'll likely be paying those electric bills for the foreseeable future. But hey, at least we've got bossy yoga mats to critique your downward dog, and an iPad cover based off Biff's sports almanac.
Click here to see some our listings featuring "Smart Home" technologies